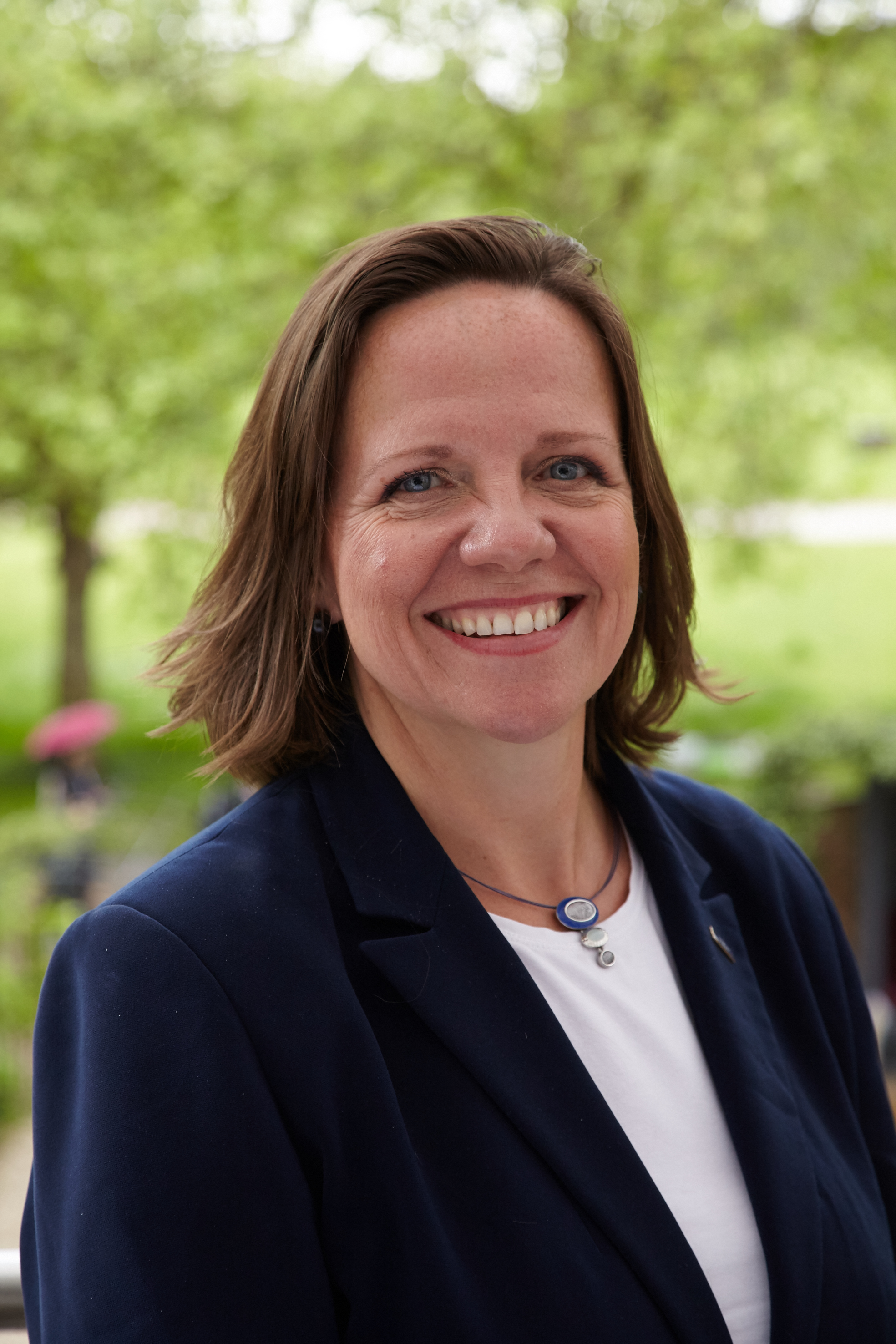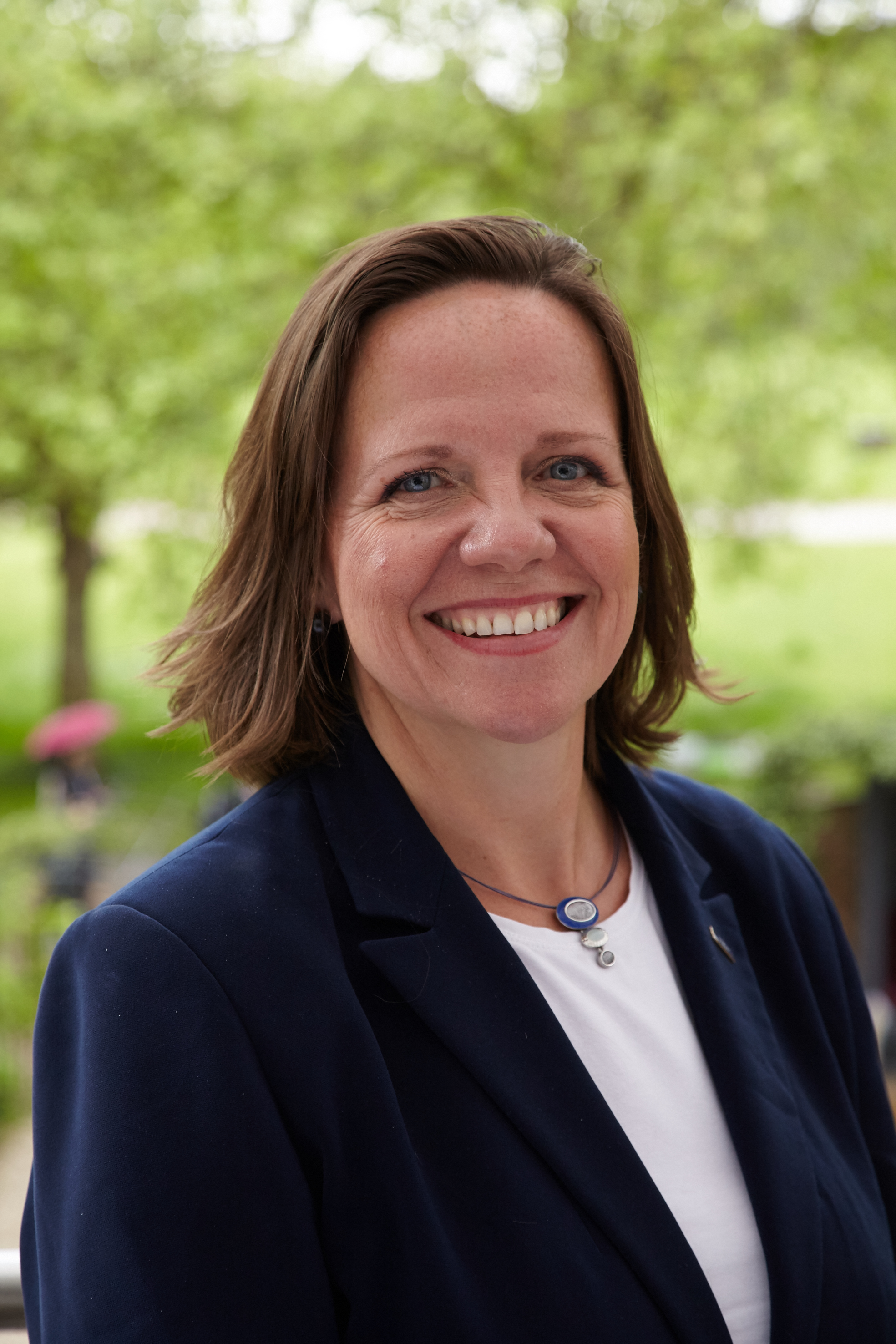 Prof Liz Bentley, Chief Executive at the Royal Meteorological Society
In 2018, Prof Liz Bentley, Chief Executive at the Royal Meteorological Society and Founder of theWeather Club, celebrates a number of different anniversaries – she turned 50 in March, has been a meteorologist now for 25 years and has spent the last 10 years of her career at the Royal Meteorological Society. So it is a perfect opportunity to look back at what inspired Liz to become a meteorologist and her career to date.
I was born in Huddersfield in March 1968, and grew up in Yorkshire where my interest in the weather began with my experiences of the changeable and extreme weather conditions of the Pennines. In fact in July 1968 a severe hail storm developed over Huddersfield - my mum had just put me out in the back garden in a pram on what she thought was a beautiful summer's afternoon but within half an hour the sky went black and there was hail the size of golf balls. When my mum got out to me my pram it was half full with hailstones. I guess that was my first experience with extreme weather and perhaps has something to do with why I became so obsessed with it!
My interest in the weather continued through my school years waking up on numerous winter mornings when the snow was so deep you needed to dig your way to out of the house, and horizontal rain on wet and windy days meant I arrived at school with the front of my body soaking wet and the rest, bone dry. But I guess this interest became more of an obsession during my teens so a career in meteorology was an obvious choice before I'd even left school. I studied mathematics at Newcastle University, then after 3 years studying for a PhD in applied mathematics at the University of Manchester, I applied for a job with the Met Office. I started work  at what was then called the Meteorological Office based in Bracknell in December 1993 but due to heavy snowfall I couldn't make the journey south from Yorkshire for my first day at work until the afternoon, arriving just in time for the office Christmas Party!
I then began training in 1994 to be a weather forecaster at the Met Office College - the UK's meteorological training college, which was based in Reading. It was here that I decided that one day I would become Chief Instructor at the College. But there were more complicated things to get my head around first. Like just what is a the Coriolis effect and how do we predict the geostrophic wind? After forecasting for the RAF Brize Norton in Oxfordshire, I headed east and didn't stop until I arrived in the coastal town of Shoeburyness. There I managed the outstation on an Army range. The job included weather forecasting as well as noise prediction, something I had specialised in my PhD. I had her first child in 1997 and after returning from maternity leave I started work at the Met Office College as an instructor and eventually becoming Chief Instructor at the College two years later.
In 1995, I had visited the BBC Weather Centre and the met Bill Giles who was in charge at the time. I told Bill that one day I really like to be doing his job. So when the post was advertised in 2002, I jumped at the chance to work at TV Centre in London. I took up her role as BBC Weather Centre Manager in 2002 until 2006. The role meant I was in charge of a team the 30 Met Office employees (weather presenters) and had to manage the contract between the BBC and Met Office (provision of weather data, weather warnings and weather presenters).
In 2006 I started work in the Ministry of Defence, looking after their environmental research programme. This led me to look into everything from the seabed out into space – an opportunity to expand my knowledge even further.
Then in 2008 I joined the Royal Meteorological Society as Head of Communications. In 2010, I founded theWeather Club to promote appreciation and understanding of the weather to people from all walks of life. In the early days we produced a quarterly magazine called theWeather alongside the website but over the years more and more of our activities have gone online reaching a wider audience than ever.
In 2013 I became Chief Executive at the Society and in July 2014 was granted the title 'Professor' from the University of Reading.
As Chief Executive of the Society, I work with the Council of Trustees to give vision, direction and leadership to the Society's programmes of work. I am responsible for delivering the Society's Strategic Plan and in-year targets, and importantly provide leadership to the Society's executive team. The Chief Executive also plays an important role alongside of the President and Senior Officers in engaging with the Society's wide group of stakeholders and in helping to establish and grow strong strategic partnerships.