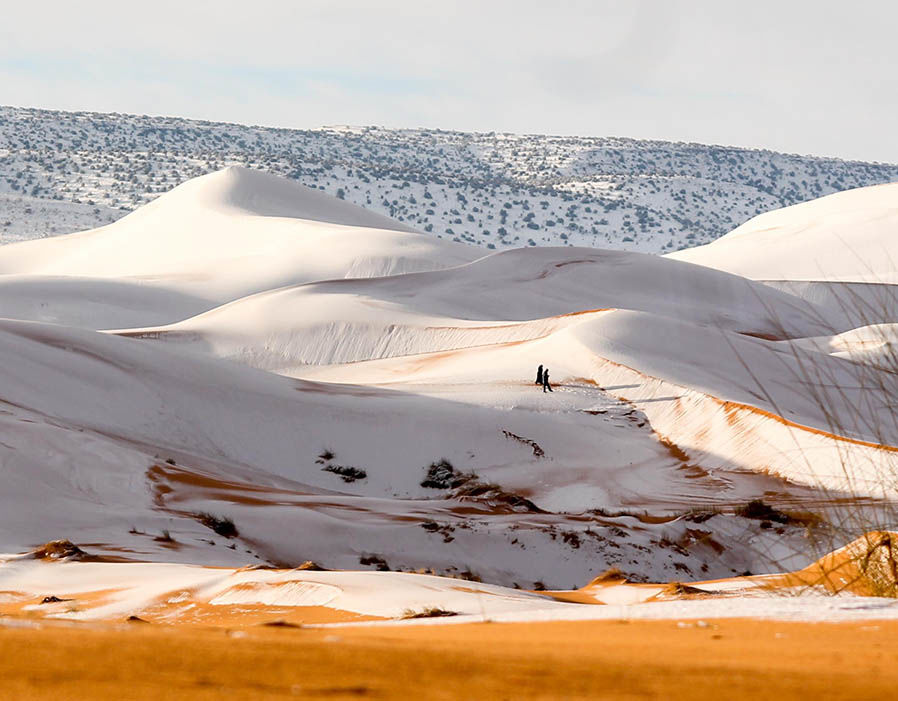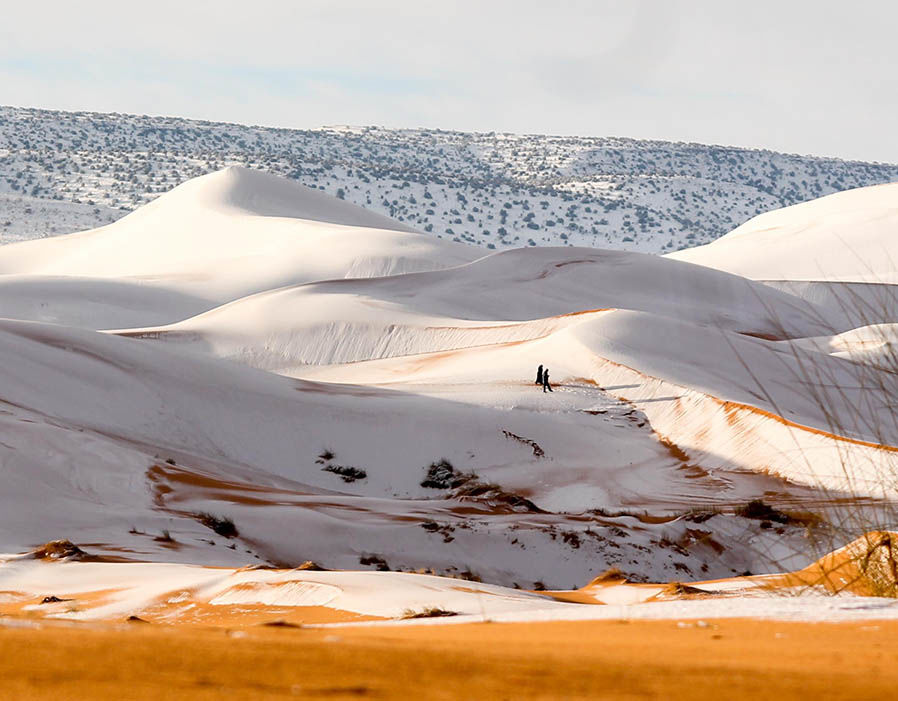 Snowfall in the Sahara Desert
In January 2018, more than 40cm (15 inches) of snow has blanketed sand dunes across the small town of Ain Sefra, Algeria which is 1,000 metres above sea level and surrounded by the Atlas Mountains. It is the second time snow has fallen in nearly 40 years, with the last occurring in December 2016.
A spokesman for the Met Office said: "Cold air was pulled down south in to North Africa over the weekend as a result of high pressure over Europe. The high pressure meant the cold weather extended further south than normal."
Watch footage in this YouTube clip from Euronews: