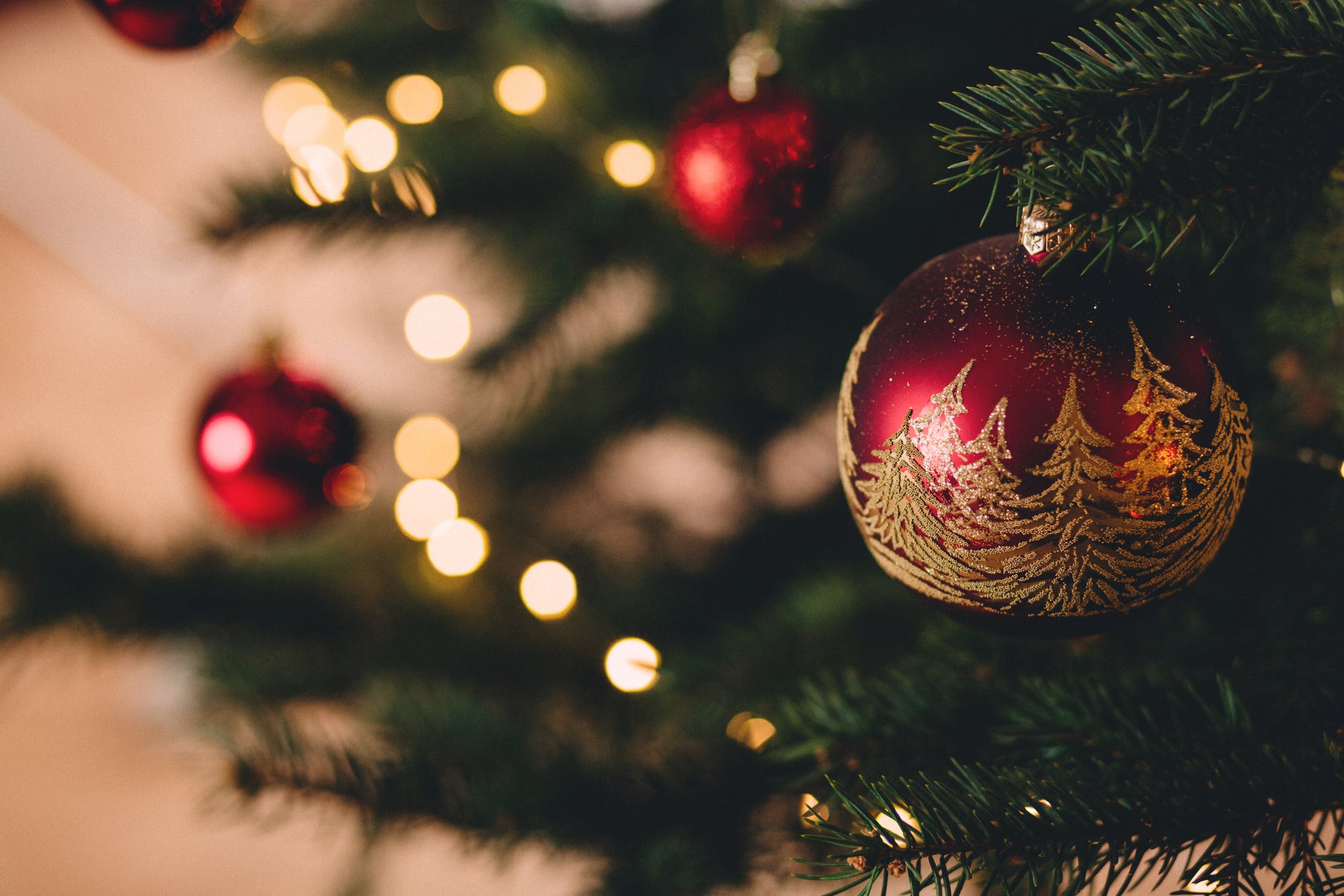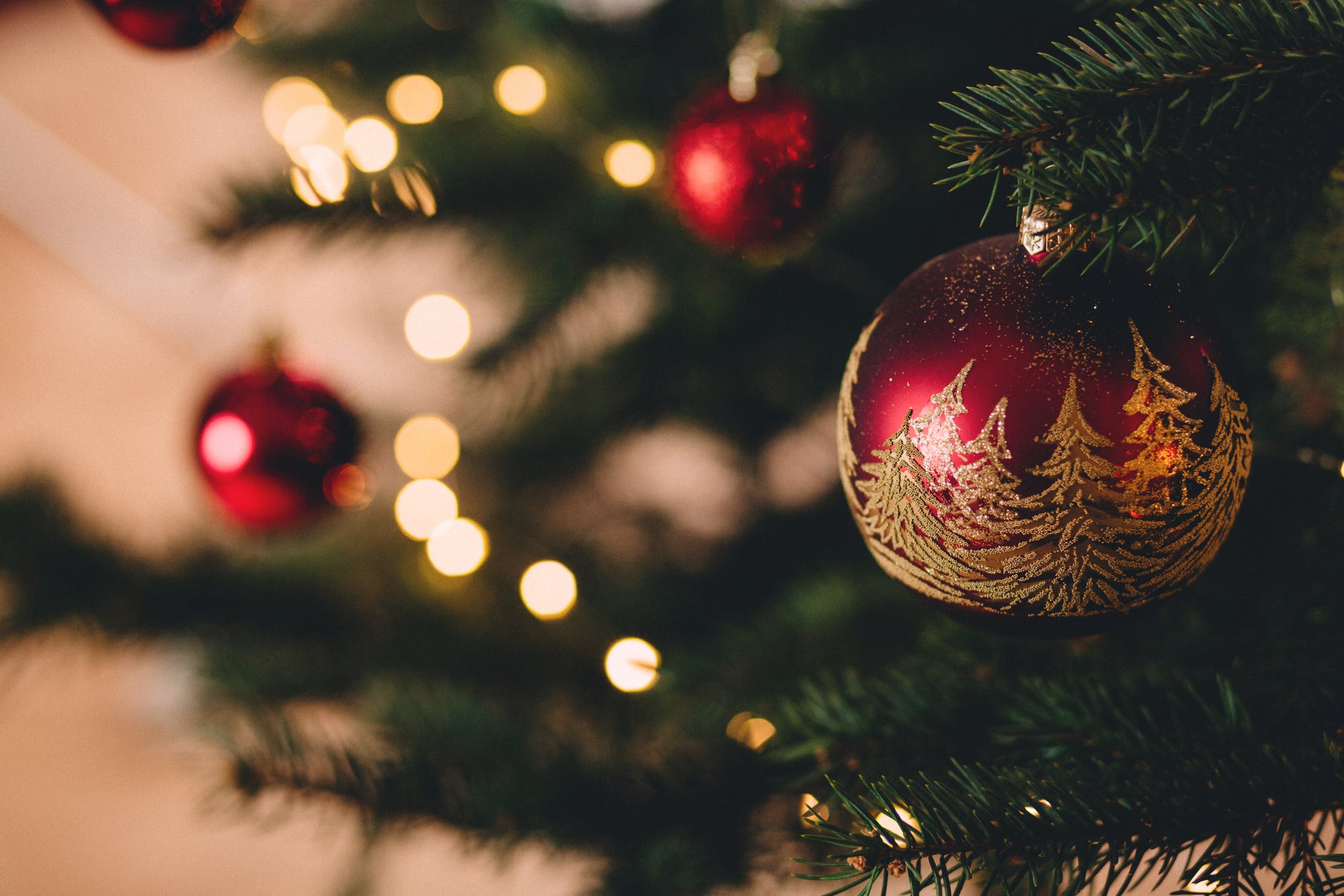 Traveller's Guide: Christmas markets in Germany
Christmas markets are among the most popular traditions in Europe. The tradition started in the former Holy Roman Empire during the Late Middle Ages, where winter markets were held for citizens to stock up their supplies to last through the cold months. Over time, local handicrafts such as baskets and woodcarvings were also sold on the markets. The earliest documented winter markets were reported from Vienna (Austria) in 1298 and the German cities Munich (1310), Bautzen (1384) and Frankfurt (1393). While these early markets were just an extended normal market day in winter, Christmas markets nowadays can last several weeks during Advent.
Almost every German town hosts a Weihnachtsmarkt (Christmas market), sometimes also called Christkindlmarkt (baby Jesus market). It consists of a number of little stalls offering food and drinks, woollen clothes, handicrafts, herbs, tea and all kinds of Christmas decorations. There is often a stage with traditional singing and dancing, and sometimes even an ice-skating rink. Hot Glühwein (mulled wine) and Eierpunsch (a drink containing eggs, rum, spices and white wine), gebrannte Mandeln (sugar roasted almonds) and Lebkuchen (a type of gingerbread) are specialities found on many German markets. Situated in the city centre, they become a social place in the winter for people to meet after work or spend time with their families.
Winters are generally mild in Germany. However, they sometimes are harsh with heavy snowfall and temperatures below zero in the mountainous, eastern and southern regions of the country. Following map of Germany shows the long-term (1961-1990) mean temperature for December. You can clearly see the difference in mean December temperature north-western part and the southern region. Although the crowds on the Christmas markets and the Glühwein help to keep warm, proper winter clothes including a warm hat and gloves make the Christmas market experience even more enjoyable.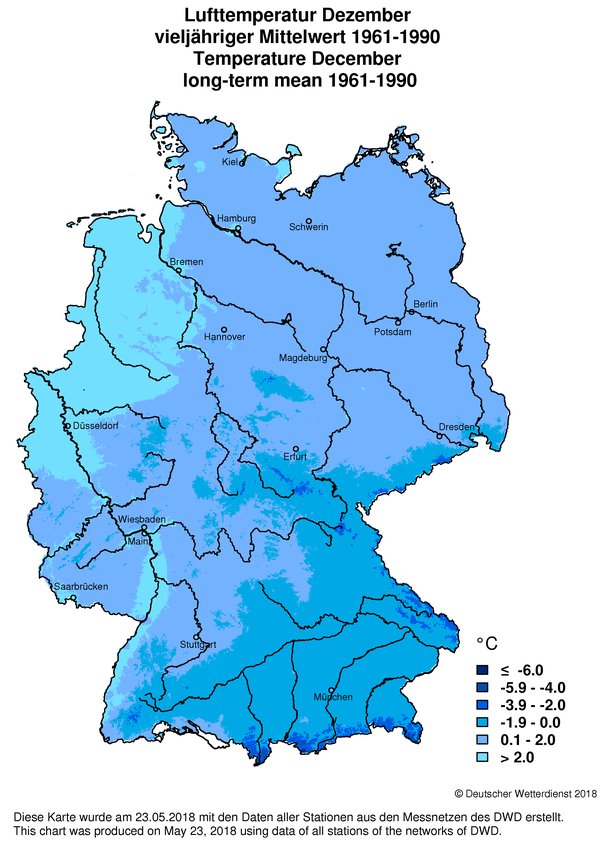 A very comprehensive list of German Christmas markets is available online. You can easily plan a round trip visiting different cities and markets. Some of my favourite markets are located in Thuringia where I am from. Martin Luther, the initiator of the Protestant Reformation, loved Erfurt and char-coal grilled Thüringer Rostbratwurst, the real German bratwurst as we like to claim. Erfurt is the capital city of Thuringia and hosts a great Christmas market that attracts more than 1.5 million visitors every year. The market square in front of St. Mary's Cathedral and the Church of St. Severus is a stunning setting for the Christmas market. Besides bratwurst, Baumkuchen (tree cake), a buttery, eggy cake cooked on a spit and Stollen, a bread like cake filled with fruit and nuts, are regional specialities you should definitely try. Very close to Erfurt (less than 30 minutes on the train) are the cities Weimar and Jena that also have very unique Christmas markets.
There are a few smaller and historic Christmas markets across Thuringia taking place only on a couple of days in December. The market at Wartbug Castle near Eisenach creates a historical atmosphere with glassblowers, candlemakers and herbalists showcasing their crafts. The medieval Leuchtenburg Castle near Jena hosts a "Market of Wishes", where you can write your wishes on ceramic plate and toss the plate from a Skywalk into the depth. The idiom promises that broken crockery is a sign of fortune ("Scherben bringen Glück"). A charming Christmas market is also celebrated at the baroque palace Heidecksburg Castle in Rudolstadt.