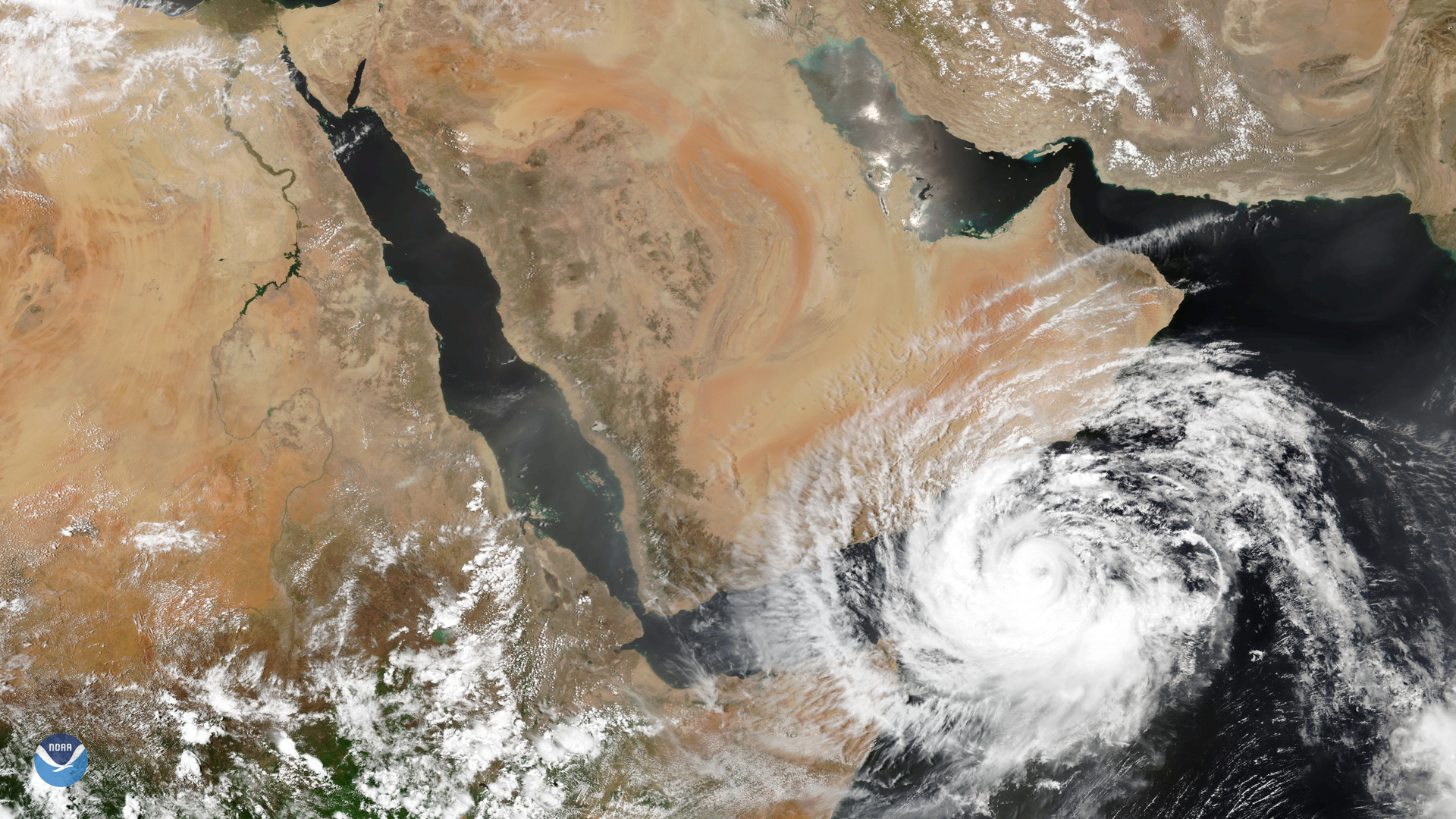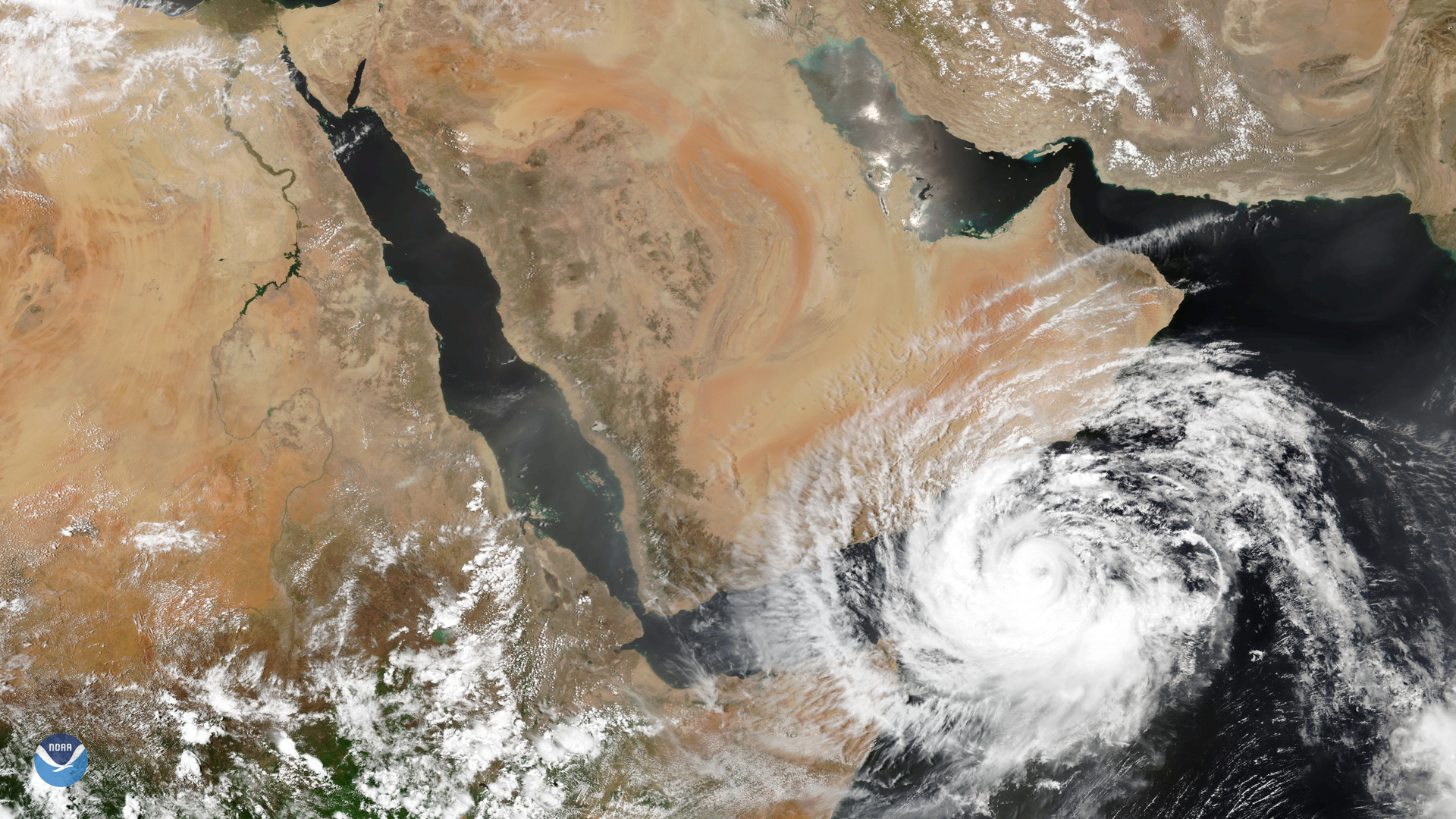 Tropical Cyclones Sagar and Mekunu hitting the Middle East
Two tropical storms affected the Middle East in the past weeks. Cyclone Sagar developed in the Gulf of Aden, between Yemen and Somalia on May 16, 2018. It caused heavy rains and flash flooding after hitting Djibouti on May, 19. A total of 110 mm of rain was recorded on May 19-20, which corresponds to the average rainfall for the entire year. According to the United Nations Office for the Coordination of Humanitarian Affairs (OCHA), two people are reported to have died and between 25,000 and 50,000 people have been affected by the flooding. Since 1966 – the year when satellites started to track storms from space – this is only the third tropical storm to have developed in the Gulf of Aden. In this area, usually dry air from the desert is present which prevents tropical storms to form.
Another tropical storm named Mekunu formed in the southwest Arabian Sea on May, 22. It made landfall in Oman and Yemen around May, 26. The India Meteorological Department reported that it reached sustained maximum wind speeds of 99 to 106 mph.To date, the emergency response in the area is still ongoing. First assessments by the International Federation of Red Cross and Red Crescent Societies reported seven deaths and eight missing people due to the cyclone.