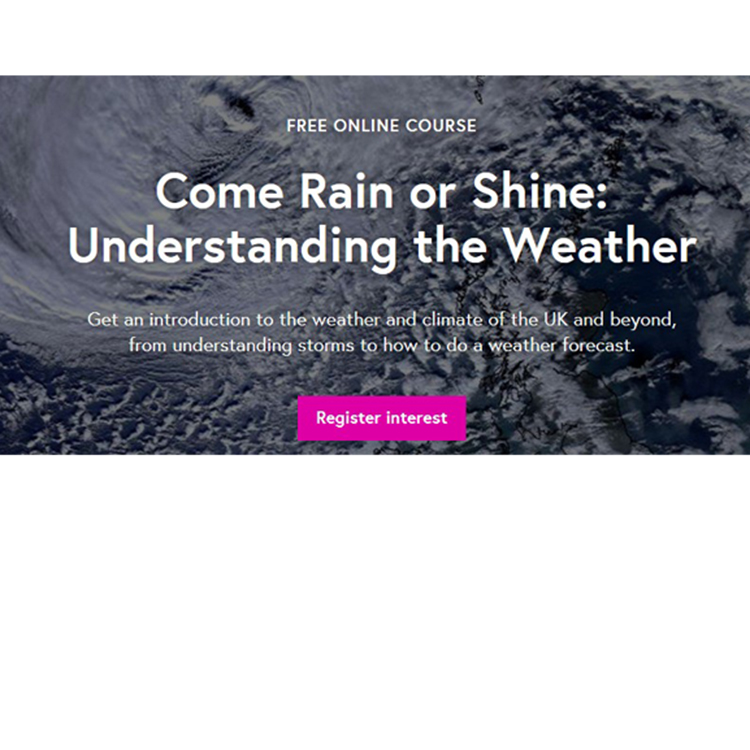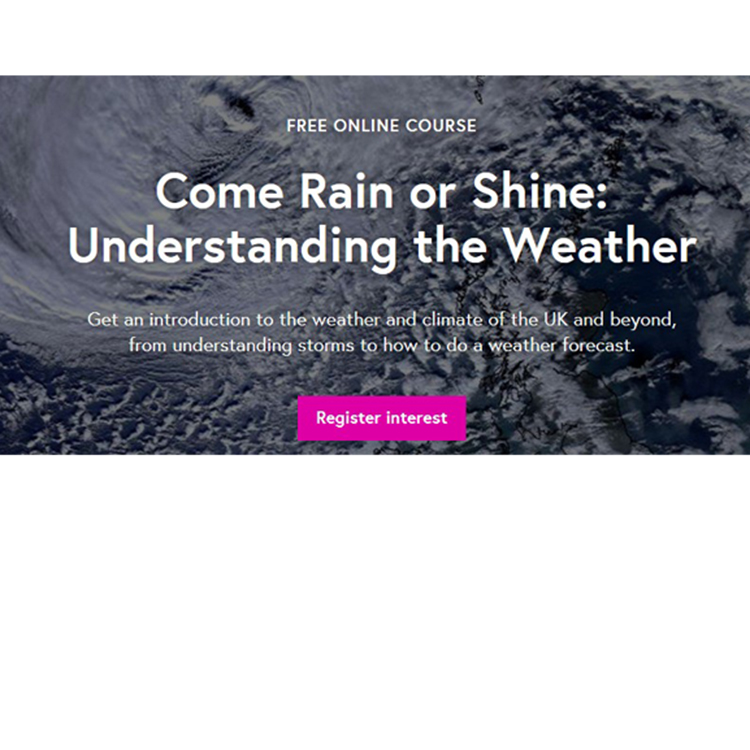 Another opportunity to join our online Come Rain or Shine course
Come Rain or Shine, our award-winning online weather and climate Continuing Professional Development course developed with the University of Reading, is running again on the FutureLearn platform and is for anyone with an interest in the weather.
This course has already proven popular with secondary geography PGCE course tutors, geography teachers and A-Level students, due to the current home-working situation, as well as those with a general interest in weather and climate.
We would encourage everyone to sign-up as the course is open to all and no prior knowledge is needed. For this second run, it has been made available through FutureLearn schools, giving schools unlimited access until September.
Understanding the weather
Access to the course is free for five weeks from when you first register, and most of the materials can be downloaded. At the start of the run, expert mentors, expert mentors will be on hand to answer questions and respond to comments throughout June. The course is self-paced but is designed to take about three hours per week over three weeks. Over 30,000 people have already participated in the course.
Drawing on materials developed over 10 years of successfully delivering subject knowledge days to students and enthusiasts across the country, the course is not only informative and practical, but for teachers it aims to increase their confidence to teach weather and climate – a topic which many list as one of the themes they are least comfortable with.
After taking the course you will be able to:
Describe the weather features associated with depressions, anticyclones and the four main air masses which affect the UK.
Interpret a synoptic chart (also known as a weather chart) to provide details about wind speed and direction, precipitation and cloud cover.
Describe some of the physical processes which give rise to weather, such as convection, condensation, pressure gradients and the Coriolis force.
Investigate local weather conditions using readily available instruments.
Explain some of the processes which transfer energy through the Earth system, including the transient effects of volcanoes and changes in the Earth's orbit, and how these processes relate to the Earth's climate.
Apply your understanding of mid-latitude weather systems to the analysis of weather data and images.
S

upporting education
The course is part of the Society's support for teachers and schools. More information about our other activities can be found on the Society's schools' website MetLink.