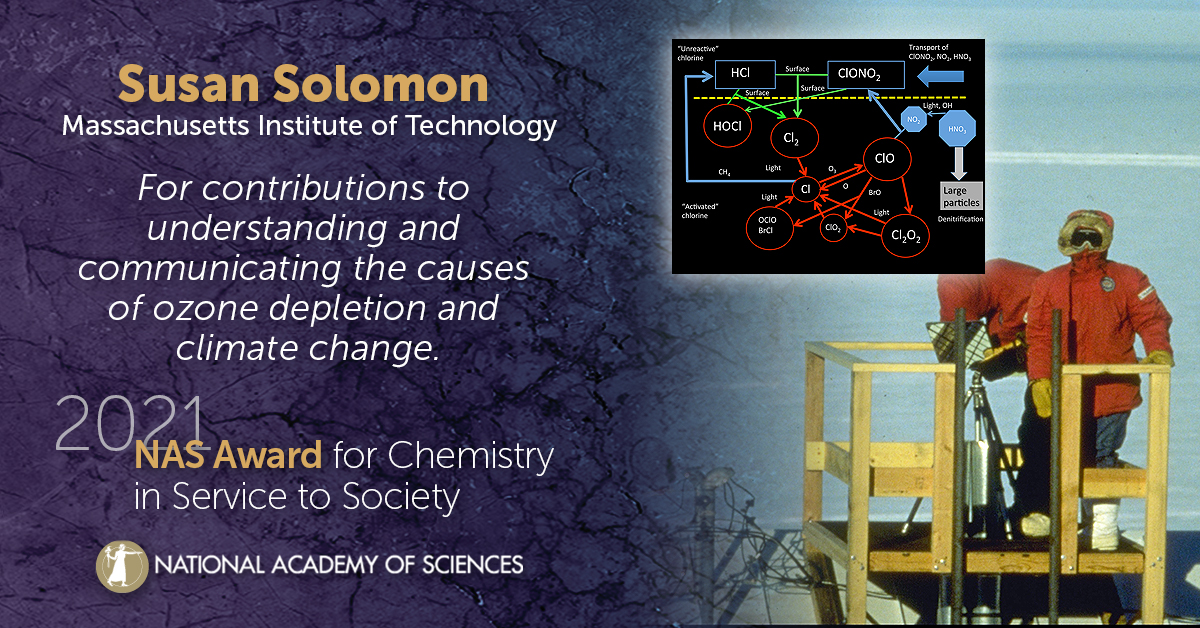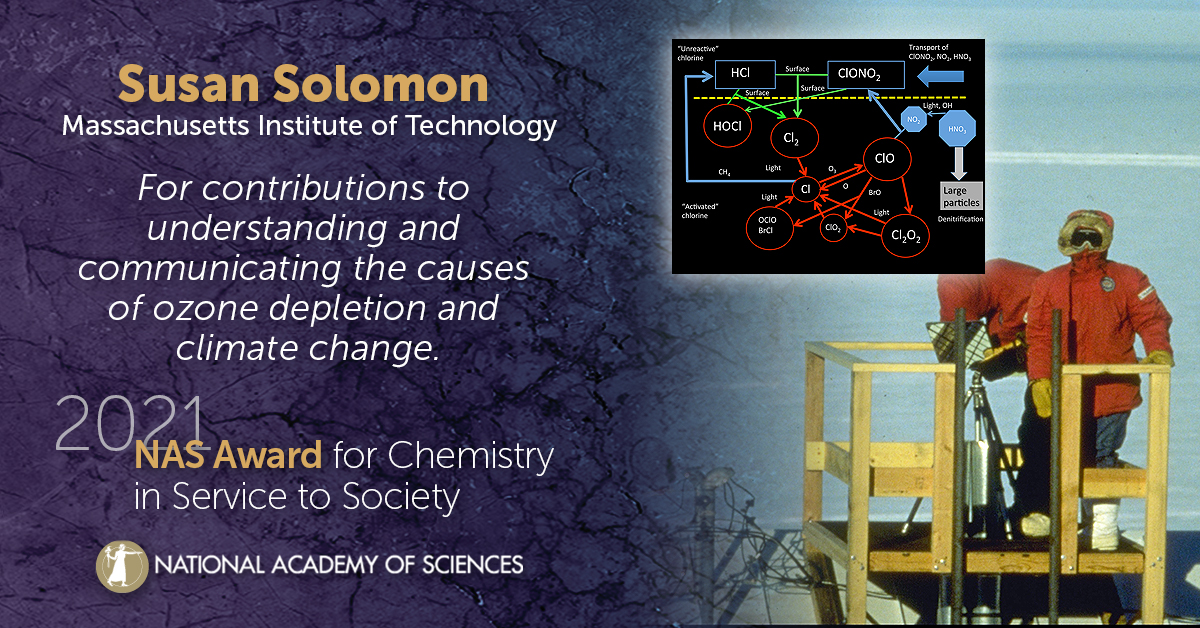 Award for Prof Susan Solomon (HonFRMetS)
We would like to congratulate one of our Honorary Fellows, Prof Susan Solomon (HonFRMetS), Massachusetts Institute of Technology, who will receive the 2021 NAS Award for Chemistry in Service to Society.
Established by E. I. du Pont de Nemours & Company, the National Academy of Sciences (NAS) Award for Chemistry in Service to Society is awarded biennially to recognise the profound benefits of chemistry to society and how advances in chemistry have led to greater economic wealth and a better quality of life. The award is given in alternate years to chemists working in industry and to those in academia, government, and non-profit organisations. The award is presented with a $20,000 prize.
Professor Solomon is known for her influential and incisive application of atmospheric chemistry to understand our most critical environmental issues – ozone layer depletion and climate change – and for her effective communication of environmental science to leaders to facilitate policy changes.
She is globally recognised as a leader in atmospheric science, notably for her insights in explaining the cause of the Antarctic ozone "hole." Susan and her colleagues have made important contributions to understanding chemistry-climate coupling, including pioneering research on the irreversibility of global warming linked to anthropogenic carbon dioxide emissions, and on the influence of the ozone hole on the climate of the southern hemisphere. 
This research has had an enormous effect on policy and society, including the transition away from ozone-depleting substances and to environmentally benign chemicals. The work set the stage for the Paris Climate Agreement and has even saved millions of people from contracting skin cancer.
Susan also notably played critical roles in the Intergovernmental Panel on Climate Change and continues to educate policy makers, the public, and the next generation of scientists.