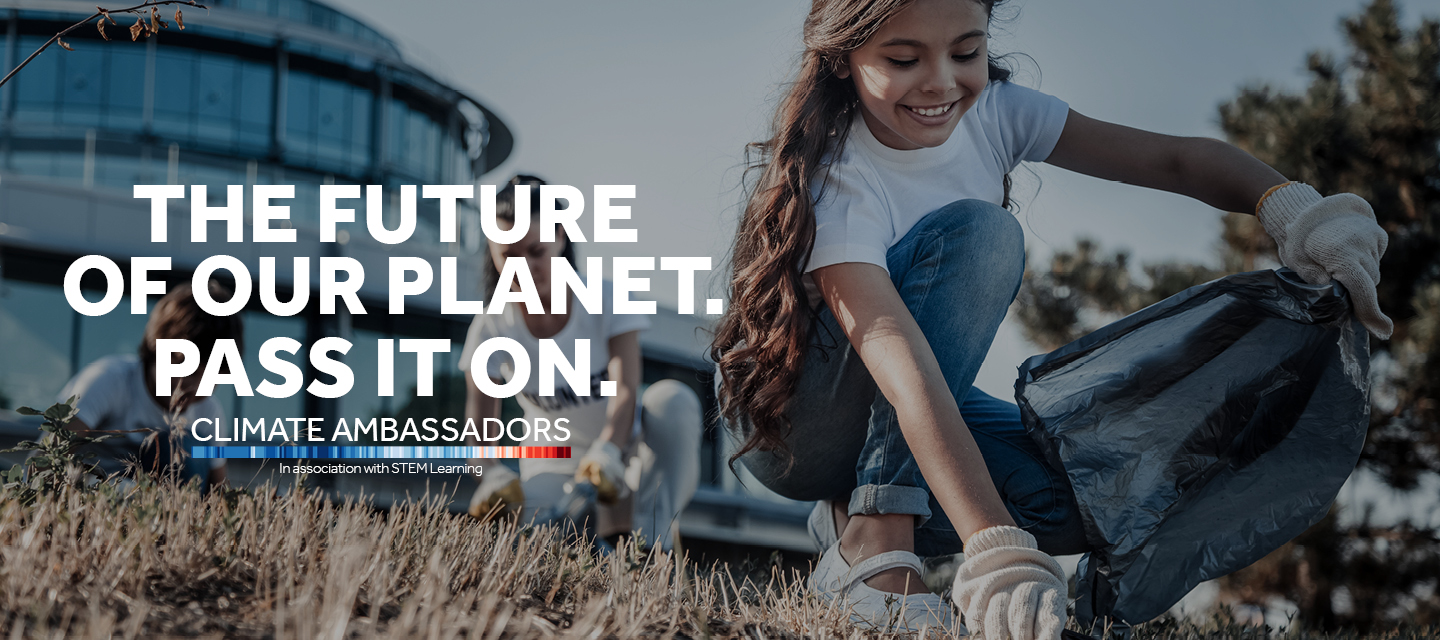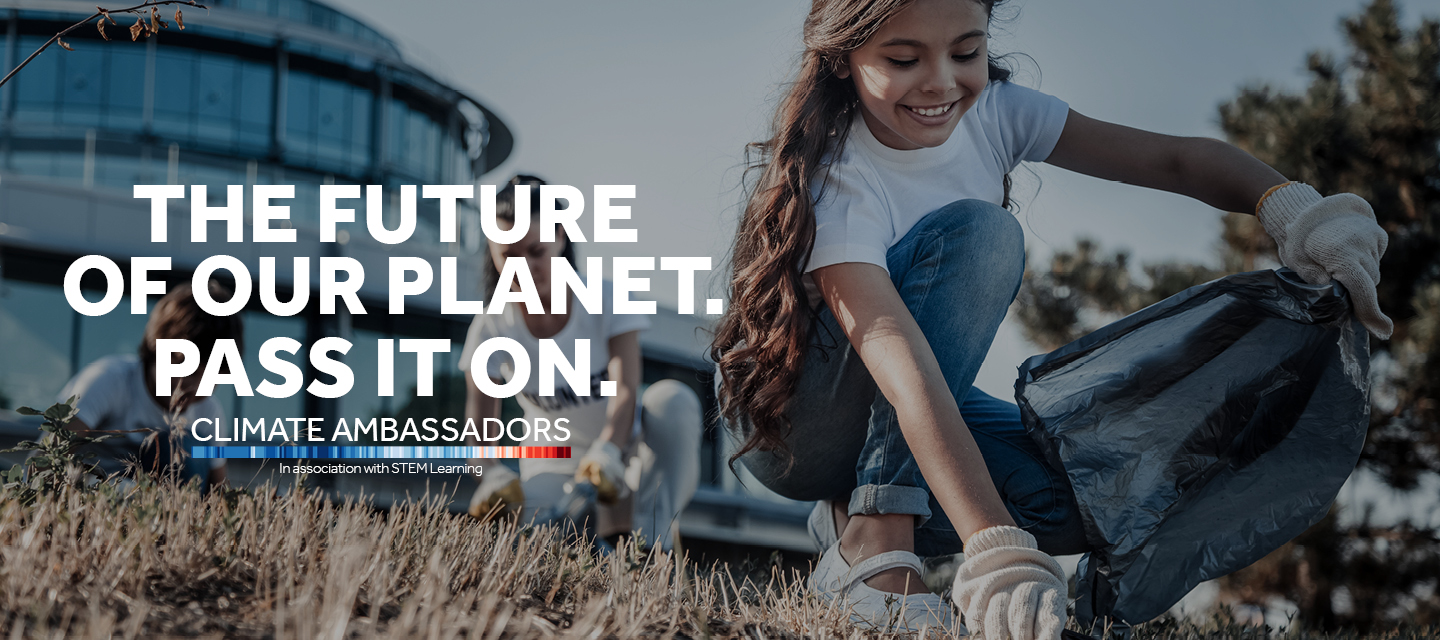 Climate advisors for schools in new education scheme
New scheme offering crash courses in climate change for teachers; helping schools, colleges and nurseries transition to net zero; and supporting them in making their buildings resilient to extreme weather.
The Climate Ambassador Scheme, launched today (Thursday, 21 April), will provide schools and colleges around the UK with access to leading experts working on climate.
The Climate Ambassador Scheme will support the new Department for Education Sustainability and Climate Change strategy. Led collaboratively by the University of Reading and STEM Learning, the Royal Meteorological Society is one of the partners of the new scheme. TV weather presenter, Reading alumna and Fellow of the Royal Meteorological Society, Laura Tobin, is a champion for the project.
The scheme will link experts with local schools and colleges to receive free advice to develop their own climate plans. Climate Ambassadors will help provide tailored advice and training to schools and colleges.
Examples of activities that Climate Ambassadors might get involved in include teacher training days, fact-checking resources for teachers, advice to school leaders or governors on cutting carbon emissions, or even making practical suggestions on when to schedule sports days to avoid heat stress.
Professor Andrew Charlton-Perez, the University of Reading climate scientist who has led the scheme's creation, said:
"The Climate Ambassador Scheme goes beyond the occasional class talk or school assembly and, importantly, is about more than just science. We believe that climate change is relevant in every classroom across all subjects.

"Teachers have told us they would like support from top experts, giving them the confidence to help their students learn about climate change with accurate and up-to-date information. Young people have been telling anyone who would listen that they need the skills and knowledge to face their future under a rapidly changing climate."
Action now for climate education
More than 20 organisations have already committed to participating in the Climate Ambassador Scheme, which will serve early years, primary, secondary and college levels.
The scheme is the first step in a Climate Education Action Plan launched at COP26 in November 2021, following a major Climate Education Summit hosted in September 2021 by the University of Reading with partners including the Met Office, Royal Meteorological Society, Office for Climate Education, the EAUC - Alliance for Sustainability Leadership in Education, climate solutions charity Ashden and young people, including climate campaigners.
The UK Government's new strategy on climate education, also published this week, includes plans for greener schools, delivering coordinated climate change and sustainability teaching, and for the UK to have the 'world-leading education sector in sustainability and climate change by 2030'.
Beyond just science
The new ambassador scheme will be accessed by schools and colleges, for free, through STEM Learning - the UK's largest provider of education and career support in science, technology, engineering and mathematics (STEM). Through the STEM Learning website and local networks, anyone who works on any aspect of climate change can sign up to become a climate ambassador, and any teachers can request a climate ambassador to work with them.
Professionals who sign up to be a climate ambassador will receive a support pack and be invited to pledge a small proportion of their working time – one to two days per year – to supporting nurseries, schools and colleges.
Experts, teachers and organisations can sign up, request support or find out more about the Climate Ambassador Scheme by visiting stem.org.uk/climate-ambassadors