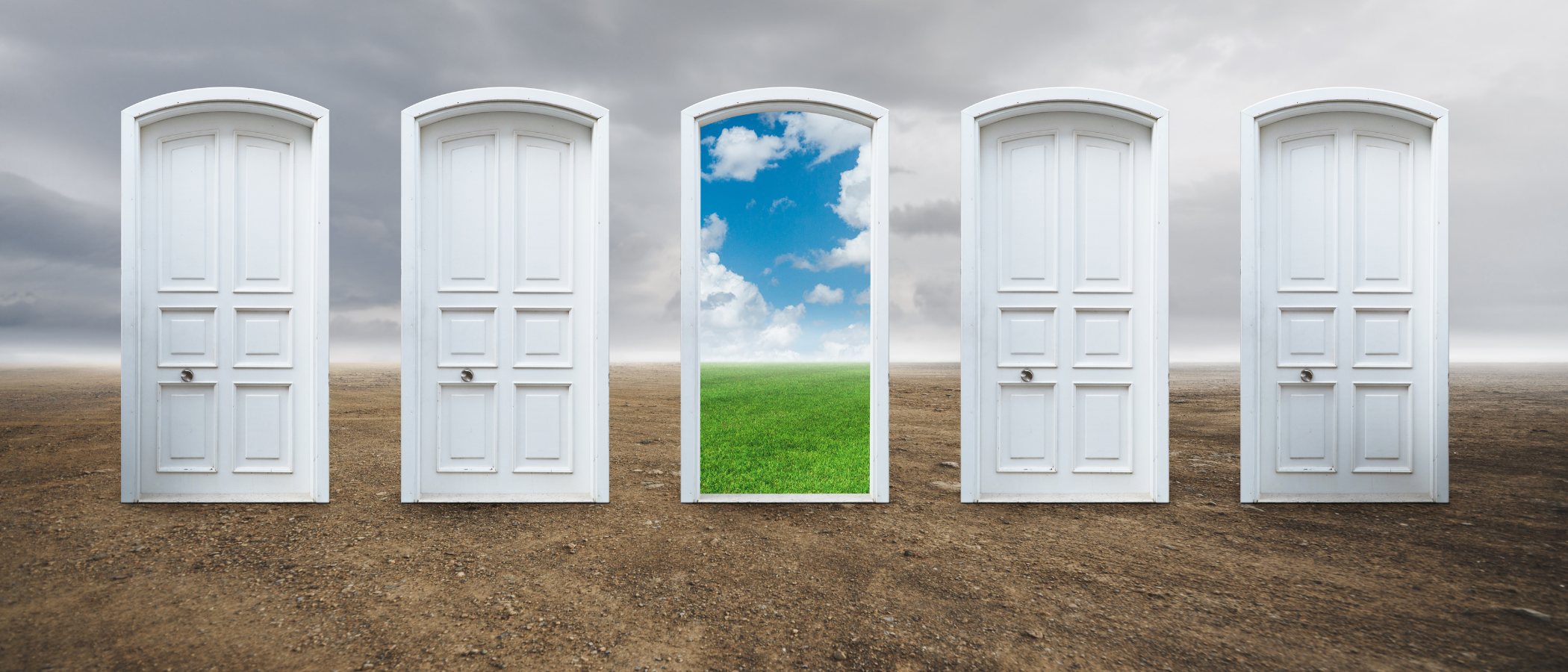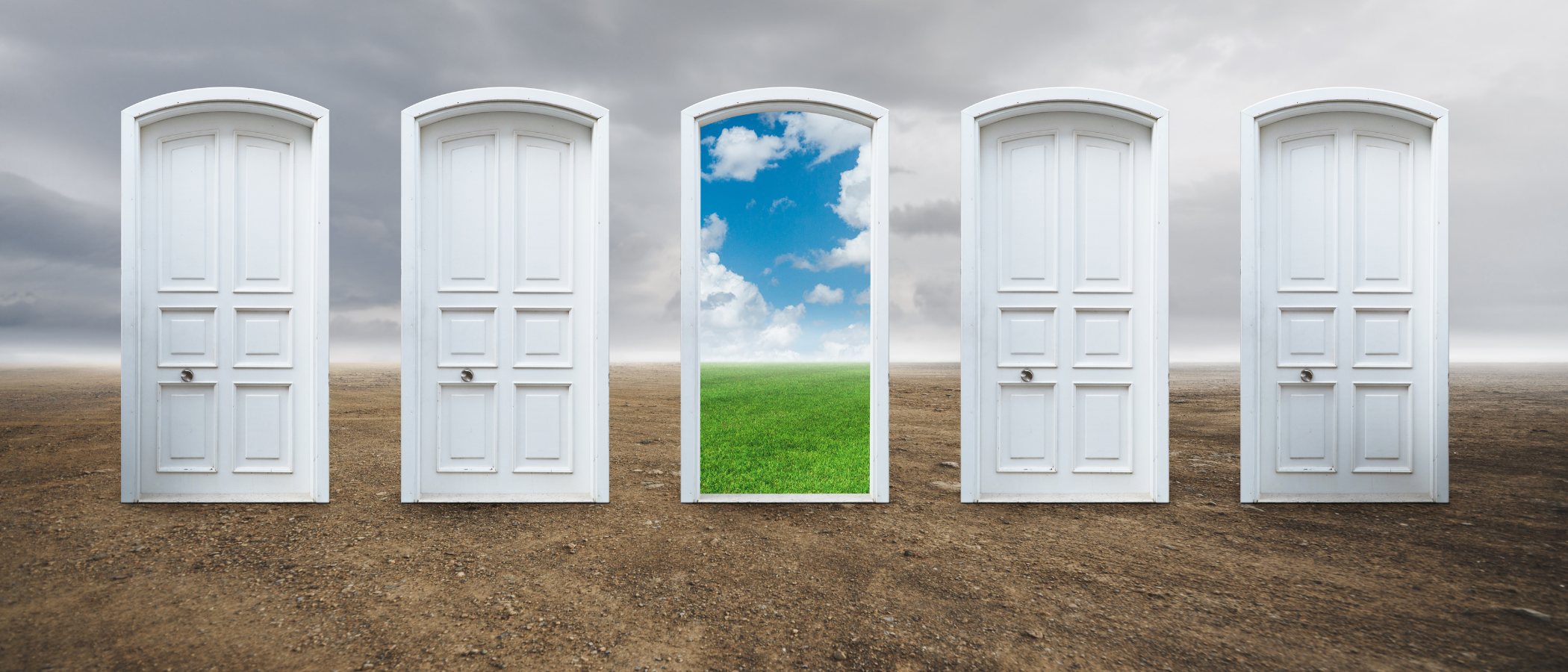 Considering a career in weather and climate?
We have compiled a summary of some of the helpful career resources available on our website.
If you are starting out in your career, you can benefit from our reduced rate 'Student Membership'. This membership option enables you to take advantage of career development support starting from university until three years after you cease to be a registered student.
Get inspired
We know that many students want to work in an area where they can do something positive about climate change but don't know how. In 2020 a survey of more than 1,000 teenagers in the UK found that around a quarter of the Generation Z audience were keen to pursue a career in climate. More than three-quarters of respondents said they were re-thinking their career plans after seeing the work of Swedish climate activist Greta Thunberg.
BBC Bitesize
We are pleased to share a new resource for young people thinking about how they can help in the fight against climate change and may be wondering what careers are out there in that field. As part of BBC Bitesize's initiative, The Regenerators, we introduce the audience to four people working in various climate-related areas to explain what they do and how they got there. Their work ranges from scientific research to policy and climate change mitigation (actions to prevent, reduce, slow down, stop or reverse climate change) and adaptation (preparing and coping with the impacts of climate change that can't be avoided, e.g. flood defences).
You can read the article here.
Careers Videos
We have also produced a series of 11 short videos: "So you want to do something about climate change…." They explore some of the many careers in climate change with qualifications in STEM subjects, from research to engineering, journalism to tourism and much more.
The videos are available on our YouTube channel.
Careers booklet
We have produced an 8-page careers booklet highlighting the many options available, from roles in research and risk to energy or marine forecasting. The booklet also helps explain how the Society can support you in your career, e.g. grants, bursaries, mentoring and accreditation, and advice for early-career professionals, with a handy flowchart on the back cover.
The booklet can be accessed via your Member Dashboard. If you are not a member, please visit rmets.org/careers to download a copy or contact us at info@rmets.org to request a hard copy.
Courses
Most meteorologists enter the profession with degrees in meteorology, climate science, physics or maths. We have compiled a list of courses with a significant element of weather and climate in this list.
We also have a list of informal courses that you can take if you are interested in the weather and climate but have no intention to pursue it as a career option.
Courses accepted as fulfilling the requirements for core content under the Society's Chartered Meteorologist Accreditation Scheme are highlighted with an *.
Professional accreditation and CPD
If you are thinking about starting the journey towards gaining your professional qualifications in meteorology, we are here to support you. Our accreditation schemes enable you to demonstrate your accomplishments and commitment to your professional development.
We have two professional accreditation schemes:
Professional accreditation brings many benefits, including the right to use CMet and RMet as a post-nominal designation.
We also have two essential tools on our website, ACCSYS and MyCPD, which Members can use to create, manage and submit personal Continuing Professional Development (CPD) or formal RMetS accreditation reports, activities and applications.
We have an established group of organisations posting regularly on our site, including ECMWF, EUMETSAT, CSIRO, Imperial College London, University of New South Wales, British Antarctic Survey, National Centre for Atmospheric Sciences, Met Office and many more…
Our site is dedicated to meteorology, climate science, and related fields and posts international positions on a clean, user-friendly, professional platform with fast and straightforward application routes.
If you are currently looking for a position or feel you might be in the future, please sign up for our job alerts.
Grants and funding
The Society has several grants and funding options to help finance expeditions, carry out research or attend conferences. For example, the Carers' Fund provides small grants to help you participate in meteorologically related events that you may not otherwise be able to attend because you have caring responsibilities.
Mentoring scheme
The Society recognises the wealth of expertise amongst our membership and that mentoring from someone outside your organisation can be of great value. We offer our members mentoring pairings that provide insight, advice and guidance.
Publications
As well as reading our portfolio of journals, the Society offers students the opportunity to author a paper, become a reviewer or sit on one of our editorial boards. You can email the Editors if you are interested.
In this short video Simon Lee, co-Editor-in-Chief of Weather discusses the benefits of academic publishing for early career professionals:
Events
We host several key events throughout the year, specifically targeted at students and early-career scientists. These include:
Student and Early Career Scientists Conference (generally held each June – recordings from this event can be accessed here.) There is also the opportunity to sit on the programming committee if you have attended the Conference before.
Local centres - Meetings are held throughout the year in person and virtually. Based in Bath, Birmingham, Durham, Edinburgh, Leeds, Manchester, Norwich, Reading and Wales. If you would like to volunteer or have any questions, please email: meetings@rmets.org

ECR scientific publishing webinars
Get involved
There are many ways you can be part of the Society, from volunteering to being a student ambassador to sitting on one of our Committees. Contact us via membership@rmets.org