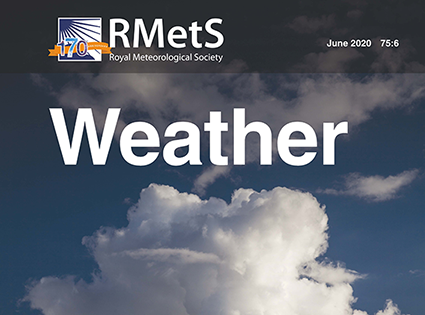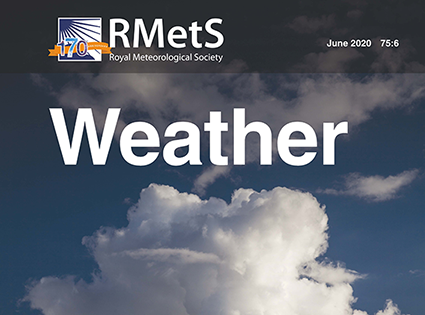 Could you be the new Co-Editor of 'Weather'?
We are currently looking for a Co-Editor for Weather, the 'house journal' of the Society, published monthly for our members. The journal acts as a bridge between those having a professional and a general interest in the weather, and others working in related sciences such as climatology, hydrology and geography.
A dream role for anyone looking to enthuse a large readership in a variety of weather and climate content, working alongside one other Co-Editor and supported by the Society, Publisher and Editorial Board. It is an exciting time to be involved with Weather and be responsible for the development and implementation of the journal's future strategy. We are looking for someone who can provide leadership to the Editorial Board and oversee the operation of the publication (manuscript submission, reviewing and publication). In addition, they will work closely with the Society's Head of Publication to determine new avenues for content, to support membership development.
The successful candidate must be a member of the Society and will ideally have extensive knowledge of weather and/or climate science, experience in research and publishing in academic journals and an appreciation of different levels of understanding and interest in weather and climate.
Please visit our jobs board for further information and share with anyone who may be interested. The closing date for applications is 30 June 2020.