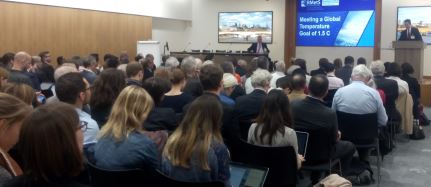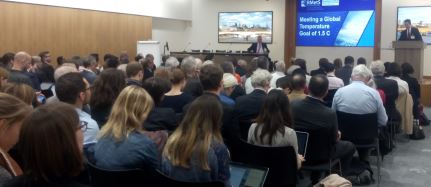 Fellowship of the Society is changing in 2019
UPDATE 21 March 2019: New Applications Forms are coming soon, keep an eye on RMetS News for the announcement
Fellowship of the Royal Meteorological Society is our highest level of membership. It is an important part of developing and supporting high quality science. 
The Society has recently completed a review of its Fellowship and has decided to change the requirements for fellowship and the associated processes. The past emphasis was purely on academic qualifications and professional experience, and the Society now wants to recognise all those who make a significant contribution to the meteorological community. A Fellowship Committee has been set up to implement and manage the new scheme.
Fellowship is now open to anyone, based in the UK or overseas, who satisfies the following two requirements.
Has a formal academic qualification involving meteorology, or a vocational qualification in meteorology, or long involvement in a variety of meteorological activities at a professional level or as an amateur enthusiast.

Makes substantial contributions to promoting meteorology as a science, profession or interest.
We have already received enquiries from both professional and amateur meteorologists as well as pilots, sea cadets, teachers and amateur enthusiasts, and we are excited about receiving their applications, and hearing about the contributions they make to the meteorological community.
The application process is being changed and new applications forms are being developed. They will be published on this site alongside guidance notes later this month.The Code of Conduct has been aligned with the one for Chartered Meteorologist.
We can expect to be able to meet our first new Fellows at the National Meeting in London on 15th May.