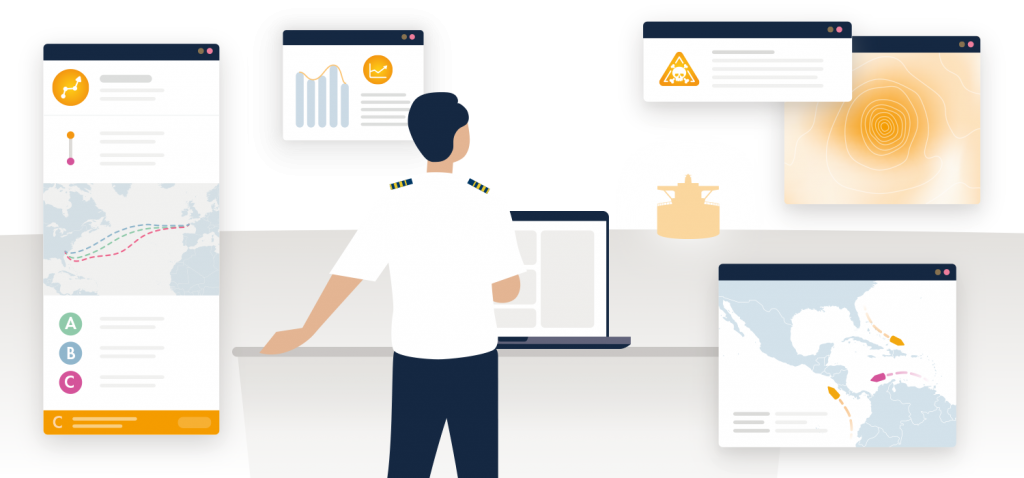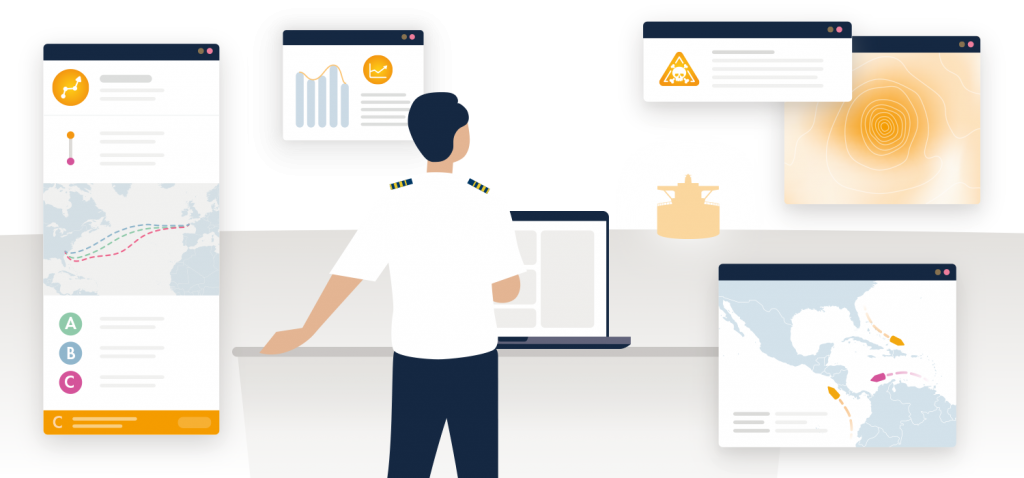 The forecast is good for FleetWeather
We are delighted to announce that FleetWeather LLC, part of the StratumFive group, is the latest Corporate Member of the Royal Meteorological Society.
FleetWeather is a US-based weather routing and analytics company with a significant 50-year history of service to the maritime industry. Their shipping clients and the general public rely on FleetWeather's Operational Marine Forecasters (OMF) to provide vital forecasts to operate ships more effectively, efficiently and safely. OMF and other professional forecasters must be confident they have the skills and abilities to perform their safety critical and technical roles. FleetWeather understand that development and recognition of their professional status is an important part of their employment experience. As a result, FleetWeather approached the Royal Meteorological Society and our professional accreditation programme for assistance.
The RMet designation is awarded to those pursuing a career in meteorology or working in a role supporting weather and climate services. The Society already recognises some 50 sub-categories of meteorology activity, and after reviewing the training program developed by StratumFive, the Society has added the designation "RMet - Marine Routing" providing a professional qualification for Operational Marine Forecasters.
Professor Liz Bentley, Chief Executive of the Royal Meteorological Society said: "we were delighted that FleetWeather approached us for support in recognising and developing their staff. Our accreditation scheme will help to reassure the maritime industry that FleetWeather's staff have attained and continue to maintain a specified level of relevant professional knowledge and experience."
Simon Bevan, Director Meteorological Operations, FleetWeather added: "It's taken extensive work by both organisations to develop a competence and accreditation framework for Marine Forecasters and Marine Routers enabling staff to use of appropriate post nominals. StratumFive sees this development as a positive contribution to shipping's future workforce requirement brought about by the rapid development of connected remote services across its portfolio. With increasing use of digitisation, automation, artificial intelligence and evolving machine learning processes, it is our strong view this cutting-edge machine technology still requires a human expert in the loop who is accredited and up to date."
So far, four FleetWeather employees have successfully completed their RMet – Marine Routing. Huge congratulations to Jeremy DeMoss, Matt Dib, Adam Bakke and Darrell Converse.
Eight more are signed up to the process this year and another 12 are expected in 2021.
You can read more on the FleetWeather RMet accreditation via their blog here.