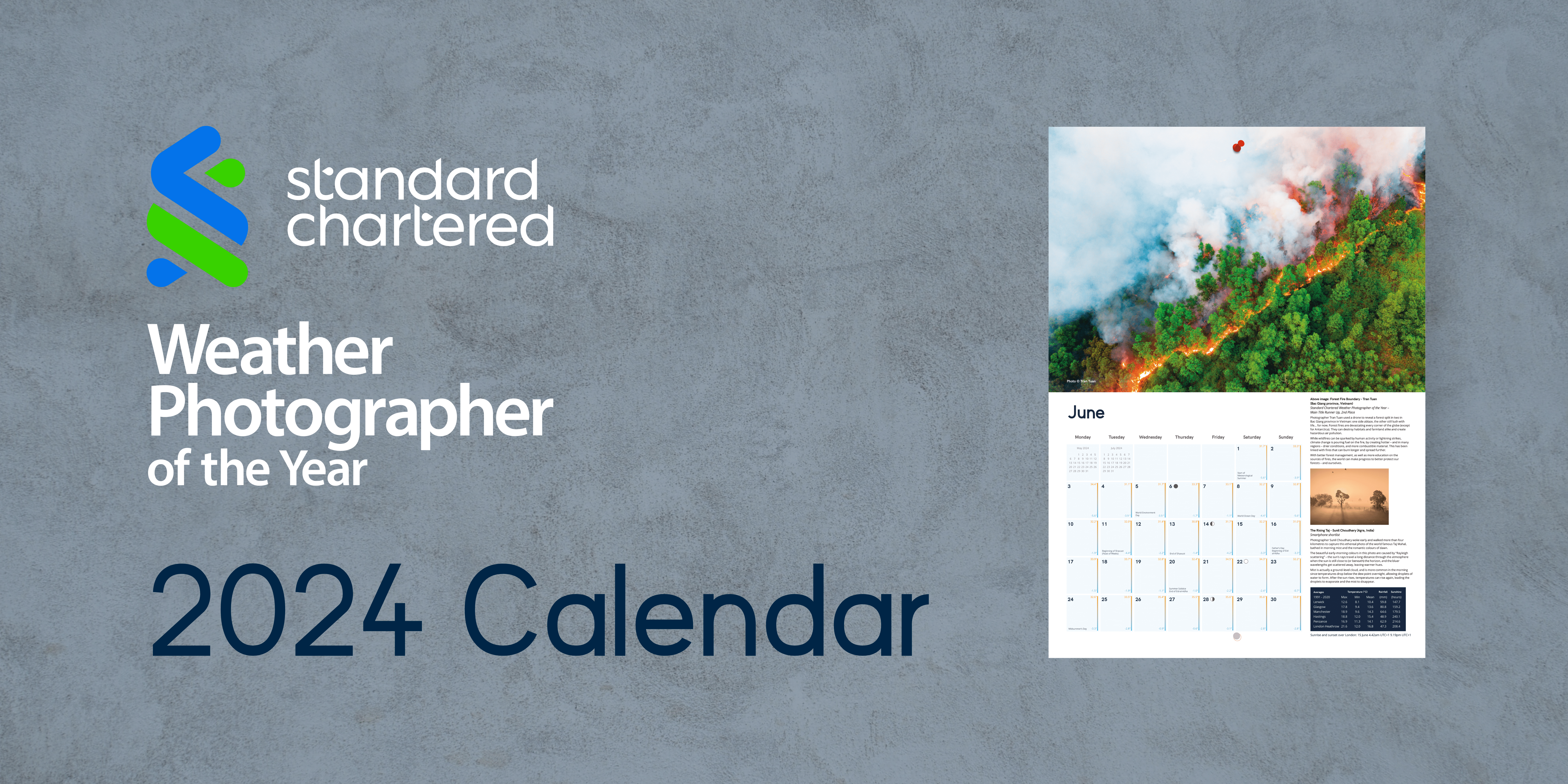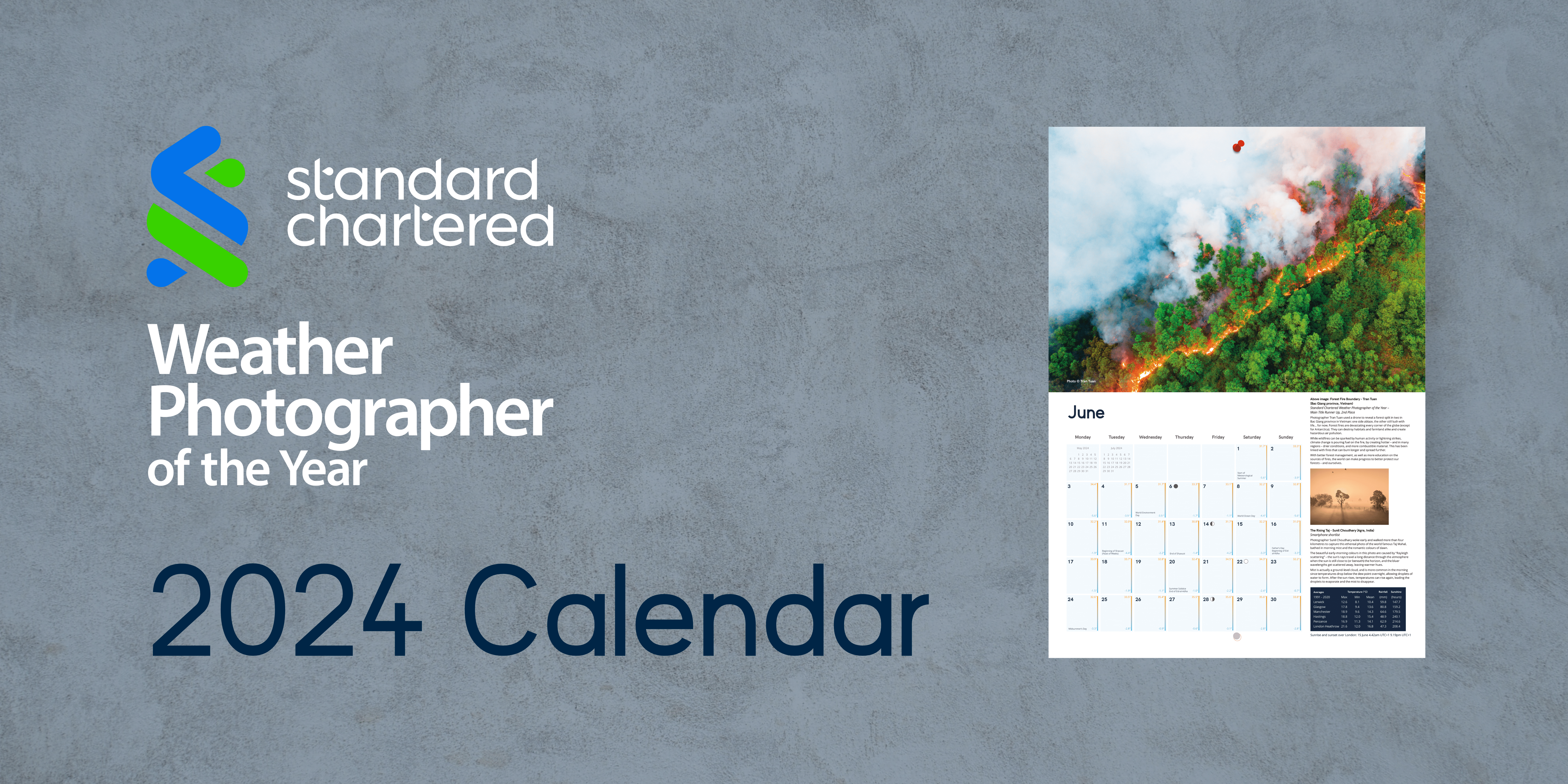 Get your 2024 Weather Photographer of the Year Calendar
The RMetS' popular Standard Chartered Weather Photographer of the Year competition showcases the world's most striking weather and climate photography and provides an international platform to raise awareness of the environmental issues putting our planet at risk.
The 2024 wall calendar features the finalists from the 2023 competition, including awe-inspiring shots of red sprite lightning, other-worldly ice sculptures and dramatic tornadoes, alongside devastating floods and forest fires. The images are complete with captions detailing meteorological facts and the photographer's story behind each image.
Featuring the work of photographers from 17 nations, the images were selected by an esteemed judging panel for their originality and ability to capture the beauty and fragility of our weather and climate. Each calendar month includes UK holidays, meteorological seasons, daily minimum and maximum temperature records, monthly temperature, rainfall and sunshine averages, moon phases and sunrise and sunset times (UK) – the perfect gift for the enthusiast and professional alike.
The calendar is now on sale at shop.rmets.org, for the cost of £10.00.
Members of the Society are entitled to a 20% discount on shop items. This will be applied when your discount code (available via your membership dashboard) is entered during the checkout process.
A discount of £1.00 will be automatically applied to each calendar when ordering five or more.
Multiple discounts cannot be used in conjunction with each other; when the member discount code is added to orders of five calendars or more, the higher reduction discount will be applied.