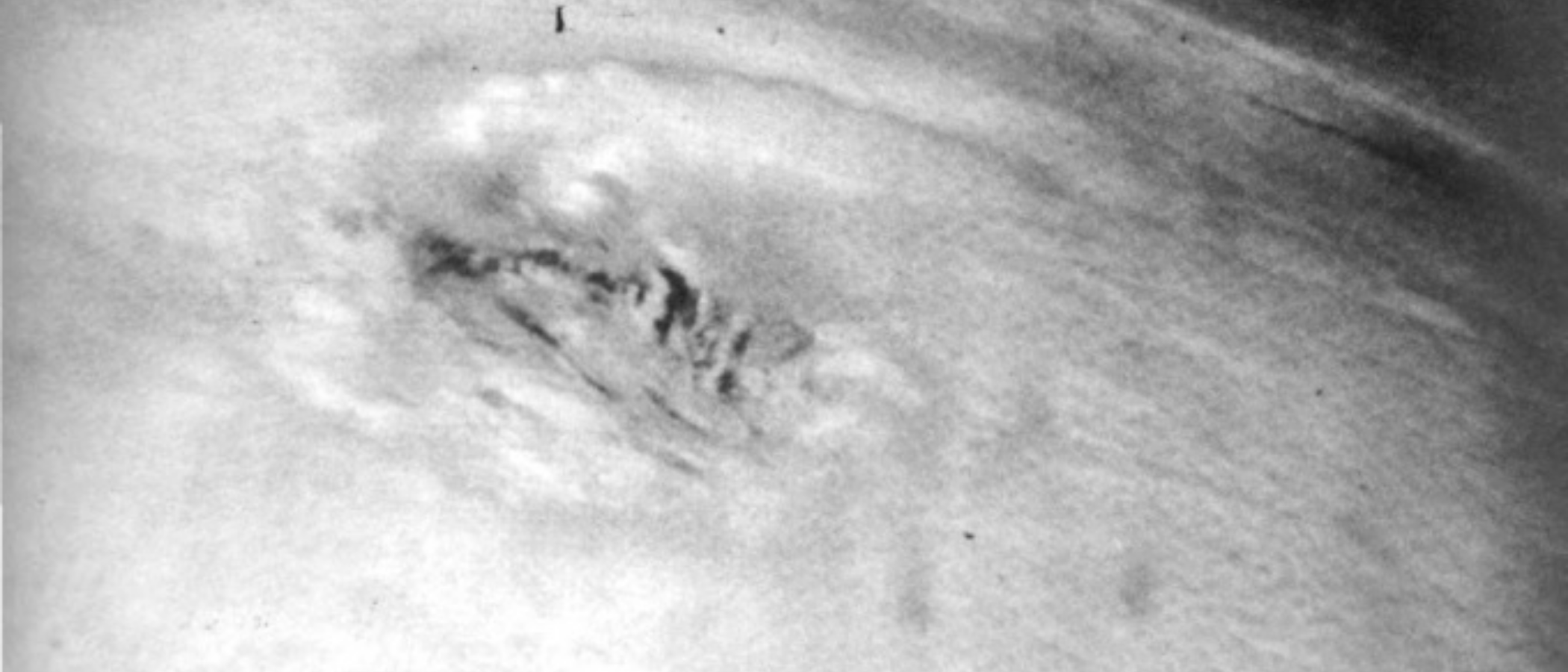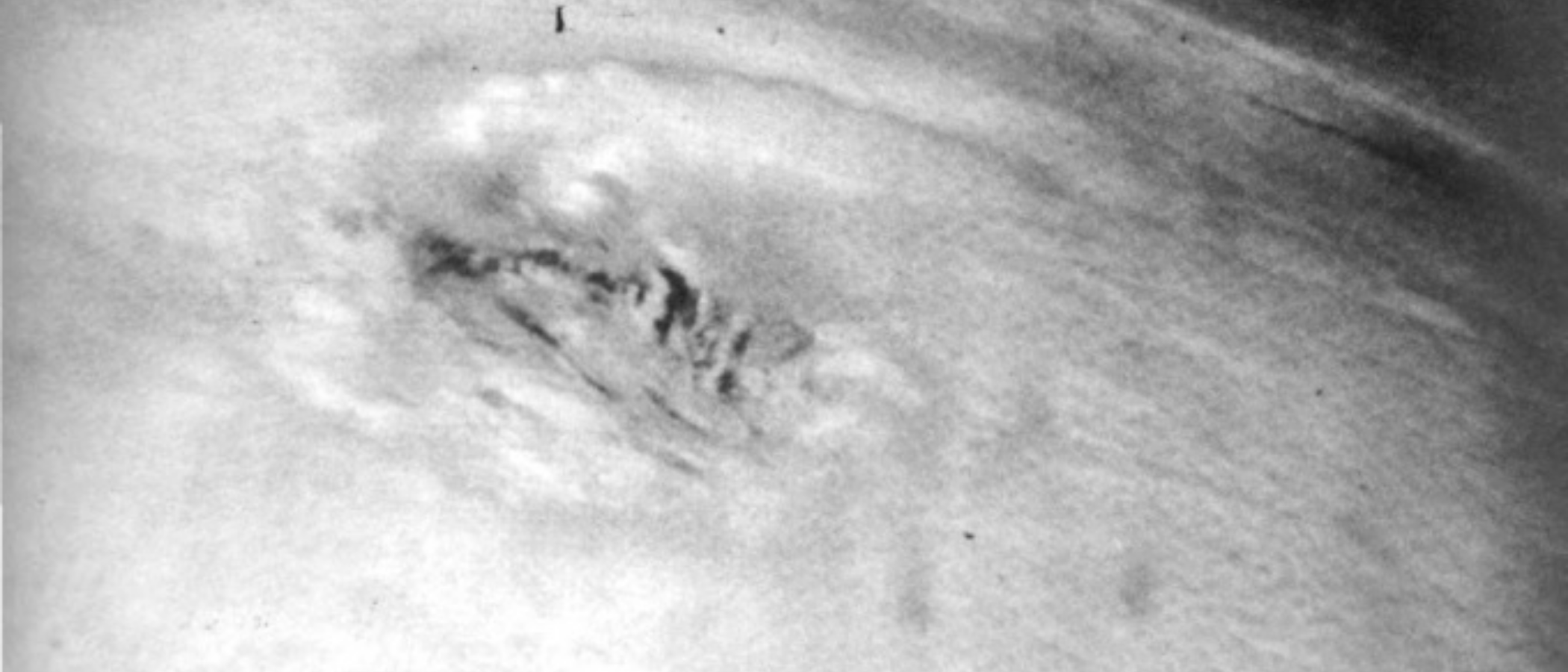 Hurricane Debbie – 60 Years On
Scientists reanalyse the storm
On 16 September 1961, an extremely powerful wind storm swept across Ireland, killing 18 people and causing widespread damage. In two new articles in the Royal Meteorological Society's journal Weather, authors Eddy Graham (University of the Highlands and Islands, Stornoway) and David Smart (UCL Hazard Centre, University College London) take a fresh look at the events on that fateful day, with the benefit of new previously undiscovered weather observations.
Hurricane Debbie, as it has always been known, was in fact not a true tropical hurricane at its time of landfall over Ireland. However, given the unprecedented ferocity of the storm, and uncertainty over when it acquired extratropical characteristics, the designation of 'hurricane' was felt entirely appropriate at the time. Were it to occur today, it would be called 'Storm Debbie'.
Debbie is now confirmed to have been an extremely severe extratropical wind storm and new data uncovered shows that a new Irish mean wind speed record of 76 knots (87 mph, 141 kph, or a comfortable Hurricane Force 12 on the Beaufort Scale) may have been set at Malin Head meteorological station in County Donegal. To put this into context, a gale is defined mean wind speed of 34-40 knots, averaged over a period of ten minutes. Terms such as 'severe gale', 'storm', etc are used to describe winds of 41 knots or greater.
Major wind storms are a recurring characteristic of the Irish climate, and of all the recurring natural hazards to which the island is prone, they pose the greatest risk of injury or death. To this day Debbie remains the most severe storm to have affected Ireland in modern memory.
Eddy and David's research has allowed them to reanalyse the original data in higher resolution and give them a better depiction of the storm, both during and after it had passed over Ireland. They have found evidence of a surprisingly long-lived and extensive wind maximum, associated with at least one sting jet (a small area of very intense winds that can form within a powerful weather system) reaching the top of the boundary layer. This is the part of the atmosphere that directly feels the effect of the earth's surface and where turbulence is generated.
However, the strongest winds over Ireland appear to have been produced by intensification of the large scale flow of cold air in the storm at low levels, with a sting jet (or possibly sting jets given the 30-hour duration of the sting jet detections) in close proximity with one another.
At the peak of the storm, which took place during the morning and early afternoon of a Saturday and caught many shoppers out, Malin Head recorded a maximum wind gust of 98kn (113mph, 181kph), a station record that still stands to this day, and which equals the strongest wind gust yet recorded at a land-based lowland site in the Republic of Ireland.
The worst affected areas included Munster, Leinster and Connaught. The northern coastal part of county Antrim was also badly affected during the afternoon. A total of 12 people were killed directly by the storm in the Republic of Ireland, with a further 6 killed in Northern Ireland, mostly by falling trees. Tragically, three generations of the same family were killed, including a young baby, in County Cavan when a tree crushed the car that they were sheltering in.
In the aftermath of the storm, the town centres of Galway, Sligo and Ballyshannon were described as 'resembling bombed-out areas' with gaping roofs, smashed windows and streets filled with debris. Hundreds of people were treated at hospital for injuries sustained by flying debris. The damage was described as 'staggering' and 'very few houses escaped damage'. Such was the ferocity of the storm that some buildings were completely flattened or destroyed and the losses inflicted by Debbie were keenly felt among small farmers, as haystacks and winter fodder were simply blown away and about 8,000 ha of crops were destroyed. Damage to woodlands in both Northern Ireland and the Republic was also widespread. In the worst affected areas, some 2 to 5 per cent of all trees were completely felled or had their main stem broken, and an astonishing 24 per cent of all trees at Baronscourt (Co. Tyrone) were destroyed.
This event took place 60 years ago. Over the past 50 years, the number of weather-related disasters to hit the world has increased five-fold, according to a recent report by the World Meteorological Organization. Scientists have attributed climate change to an increased frequency and intensity in extreme weather events. The reassuring news is that the number of deaths related to the greater number of storms, floods and droughts has fallen sharply. This is due to improvements in our weather warning systems, which would hopefully prevent another Hurricane Debbie tragedy.
Eddy and David's reports can be viewed in the Royal Meteorological Society's Weather journal special issue on storms:
Image: Hurricane Debbie satellite image September 13, 1961 (United States Weather Bureau, Public Domain)