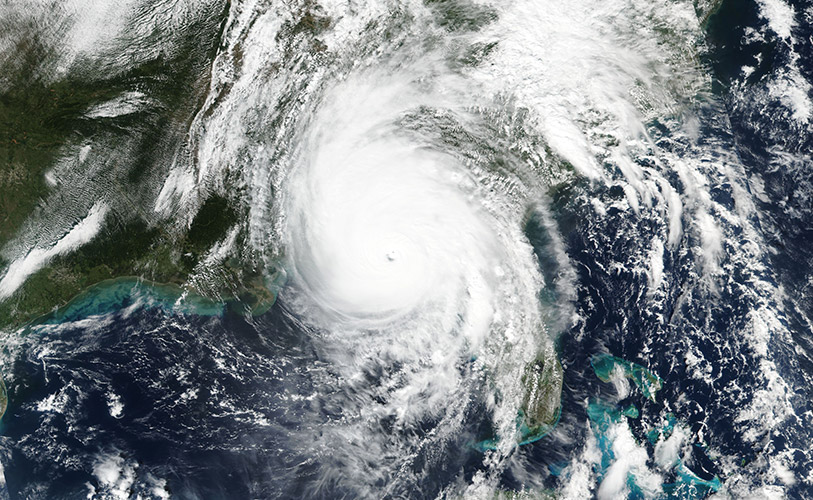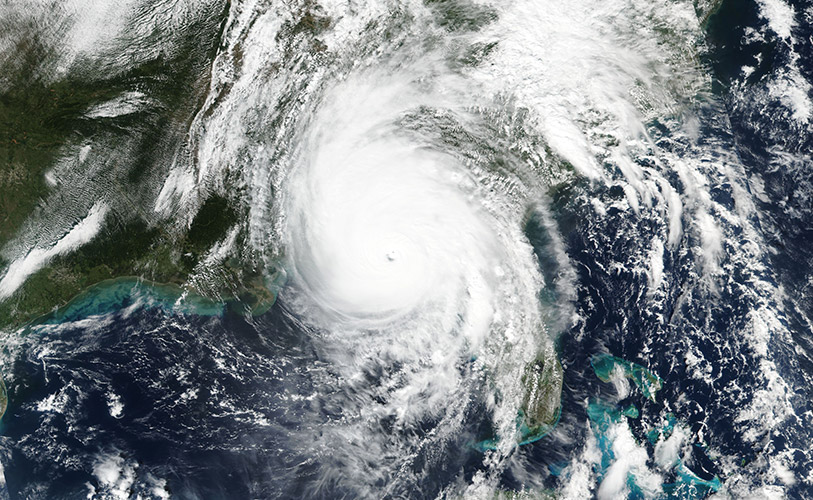 Hurricane Michael devastates American Panhandle.
In late May, forecasters at the National Oceanic and Atmospheric Administration (NOAA) predicted that the 2018 hurricane season would be average or slightly above average. Specifically, the forecast had a 70% chance of between five and nine hurricanes, with a total of 10 to 16 named storms.
In early August, NOAA revised the forecast saying the season was shaping up to be below average. One reason for the change was because of predictions that El Niño might emerge during the latter half of the hurricane season, which would have led to a reduction in the number of tropical cyclones in the Atlantic Basin during October and November.
An El Niño is a warming in the eastern equatorial Pacific, which can lead to stronger than average upper-levels winds, and therefore strong wind shear, over parts of the Atlantic Ocean, which can reduce in the number of tropical cyclones in this area.
However an El Niño event now looks more likely to form in late autumn, and persist over the winter months. And although wind shear has impeded development of tropical cyclones across the Caribbean, warmer than average sea temperatures in the North Atlantic has meant tropical cyclones have developed and tracked further north ie Tropical Storm Debby, Tropical Storm Ernesto and Hurricane Leslie, or had unusual tracks like Hurricane Florence. In fact, this year is the first on record to see six subtropical storms.
In October, Hurricane Michael became the second major hurricane of the season and the third-most intense hurricane to make landfall on the US in terms of surface pressure values, behind the 1935 Labour Day hurricane and Hurricane Camille in 1969. The American national government declared a major disaster following the devastation caused by Michael, for areas of north Florida, and also issued lower level emergency declarations for parts of Georgia and Alabama. Towns like Mexico Beach suffered widespread damage following the destructive winds and heavy rain. At least 18 people lost their lives and many people were without clean water or electricity.
The precursory low to Michael caused significant flooding across Central America, before developing near western Cuba and intensifying further and tracking north towards the American panhandle. Shortly after making landfall it was downgraded to a Tropical Cyclone and travelled up the eastern coast bringing heavy rain to eastern New Jersey and southern New England.  Gale force winds were felt in south-eastern Virginia. 
Picture: NASA-NOAA's Suomi NPP satellite provided this visible image of Hurricane Michael after it made landfall in the Florida panhandle on Oct. 10. The image revealed high clouds over the eye, located in the panhandle. Michael's extent covered Alabama, the western half of Georgia and the northern half of Florida.
Credit: NASA Worldview, Earth Observing System Data and Information System (EOSDIS)/ NOAA