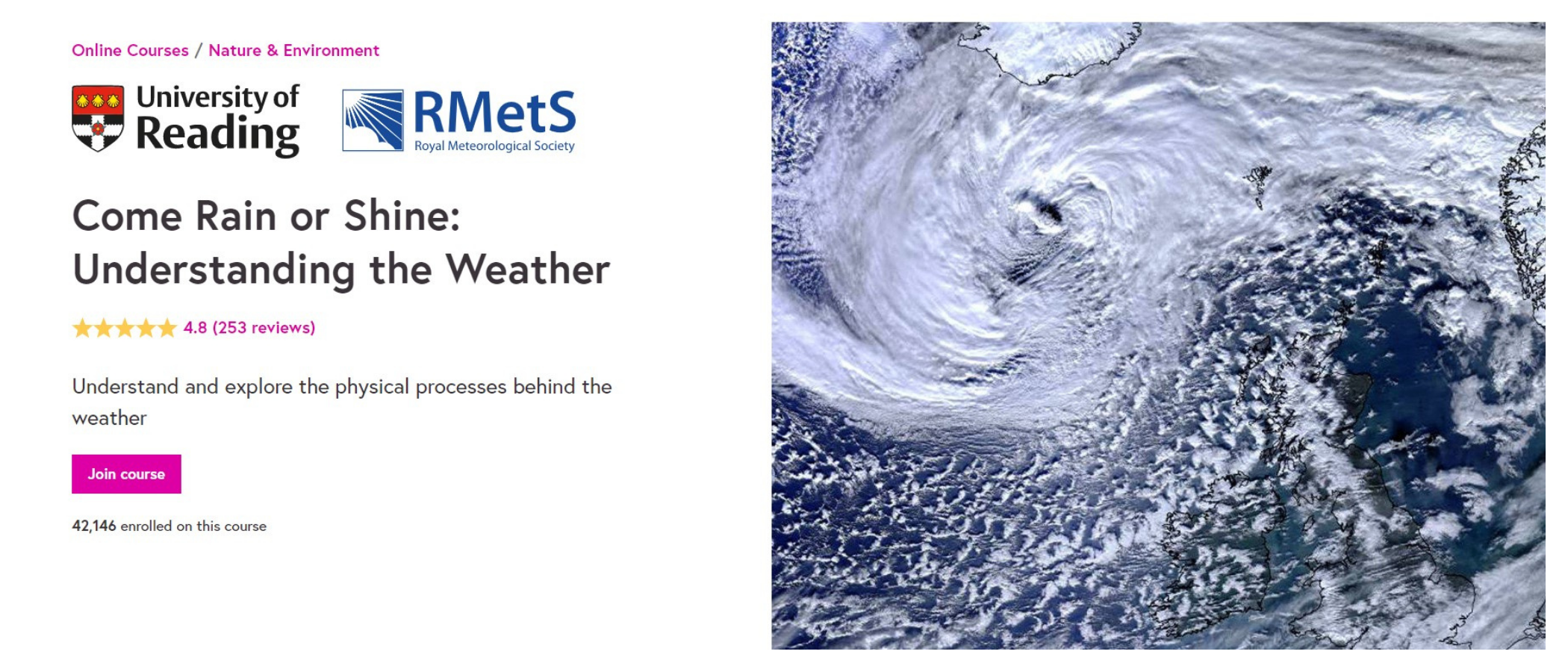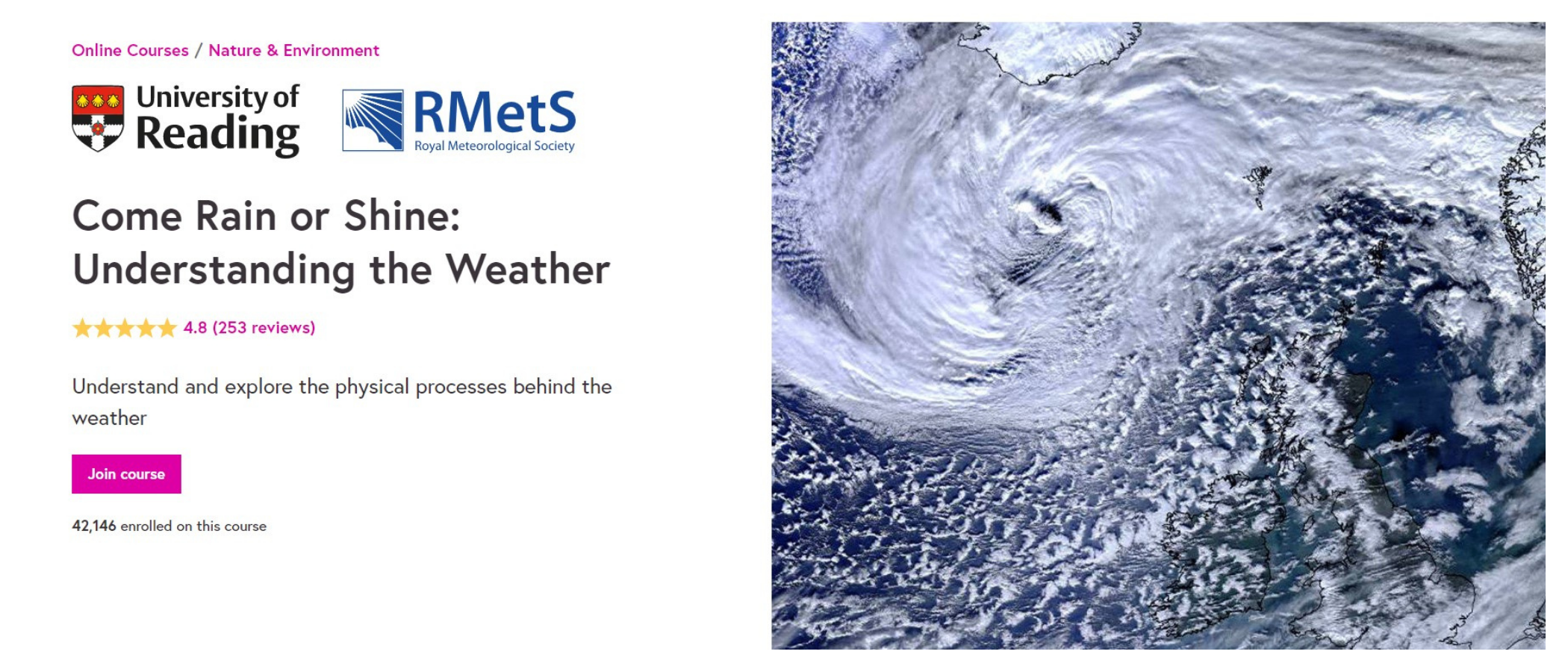 Join expert mentors on a FREE award-winning online course
Discover why over 42,000 people have taken our award-winning online weather and climate course, Come Rain or Shine, as our expert mentors join for a two-week facilitated period. From Monday 13 – Sunday 26 June, Dr Sylvia Knight, Head of Education for the Royal Meteorological Society and Dr Peter Inness, Associate Professor and lecturer in the Meteorology Department at the University of Reading, will be on hand to help answer questions and support people taking part.
Come Rain or Shine is our Continuing Professional Development course developed with the University of Reading. The course runs continuously throughout the year on the FutureLearn platform and is for anyone interested in the weather. Three facilitated periods take place throughout the year.
This course has already proven popular with secondary geography PGCE course tutors, geography teachers and A level students, as well as those with a general interest in weather and climate.
The course is open to everyone, and we would encourage anyone who wants to know more about weather and climate to sign up. No prior knowledge is needed.
The course is self-paced but is designed to take about four hours per week over three weeks. Drawing on materials developed over 10 years of successfully delivering subject knowledge days to students and enthusiasts across the country, the course is not only informative and practical, but for teachers, it aims to increase their confidence to teach weather and climate – a topic which many list as one of the themes they are least comfortable with.
After taking the course, participants will be able to:
Interpret synoptic charts (also known as a weather chart) and use them to describe weather details such as wind speed and direction, precipitation and cloud cover.

Explore depressions and discover why they are so significant in mid-latitude locations such as the UK

Investigate the physical processes behind weather, such as warm air rising, cloud formation and the Coriolis effect, with experiments you can do at home.

Record your local weather conditions and share your findings.

Reflect on the processes that affect the Earth's atmosphere and climate, both natural (volcanoes, orbit) and human-induced (greenhouse gases).

Apply your understanding of mid-latitude weather systems to analyse weather data and images.
The course is part of the Society's support for teachers and schools. More information about our other activities can be found on the Society's education website MetLink.
"As a Geography teacher, this course was great at explaining many of the aspects of the weather I have to teach. It reinforced in a very clear way what I already knew and added a lot of new information. Thank you." – Paul Pickard
"Thank you so much. I have learned and revised my knowledge of this topic and have so many useful resources to use when back teaching students. Excellent course." – Joanna Perkins-Taylor
For further course reviews, visit the FutureLearn page here.