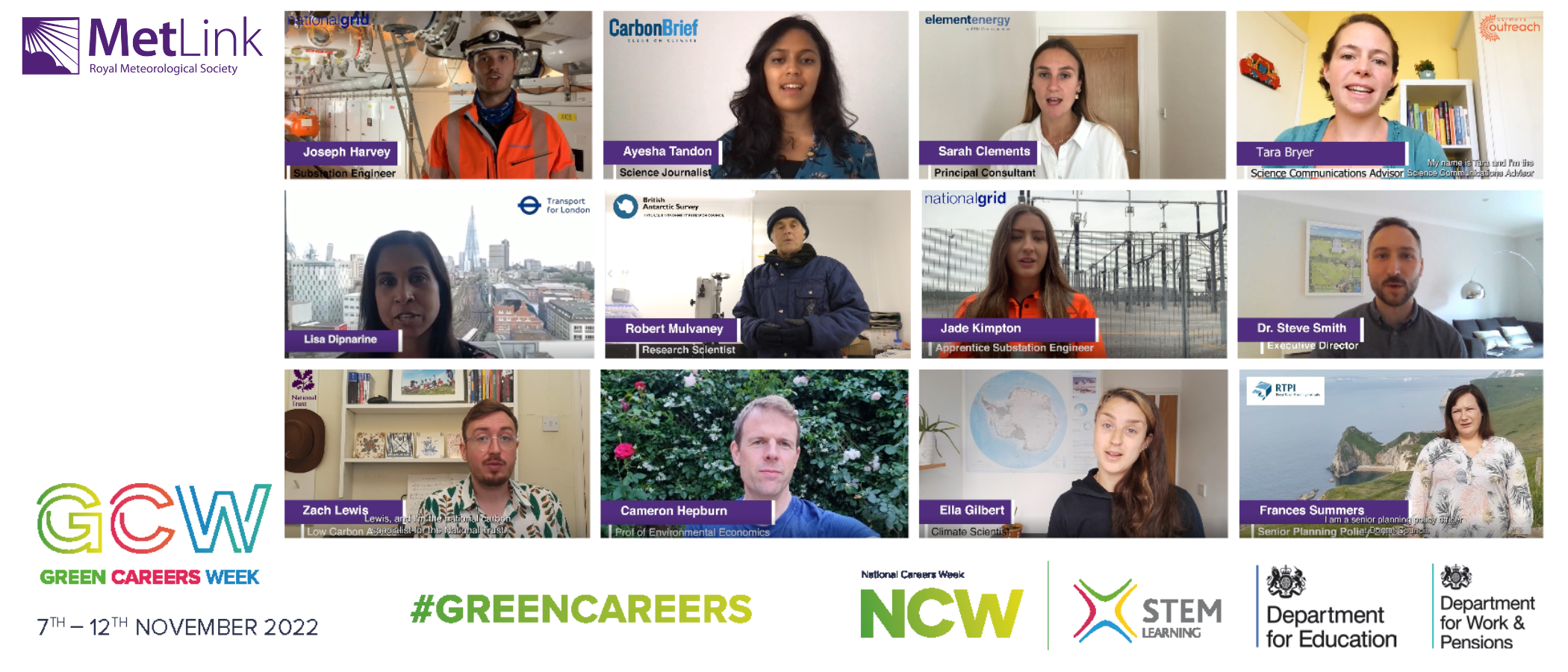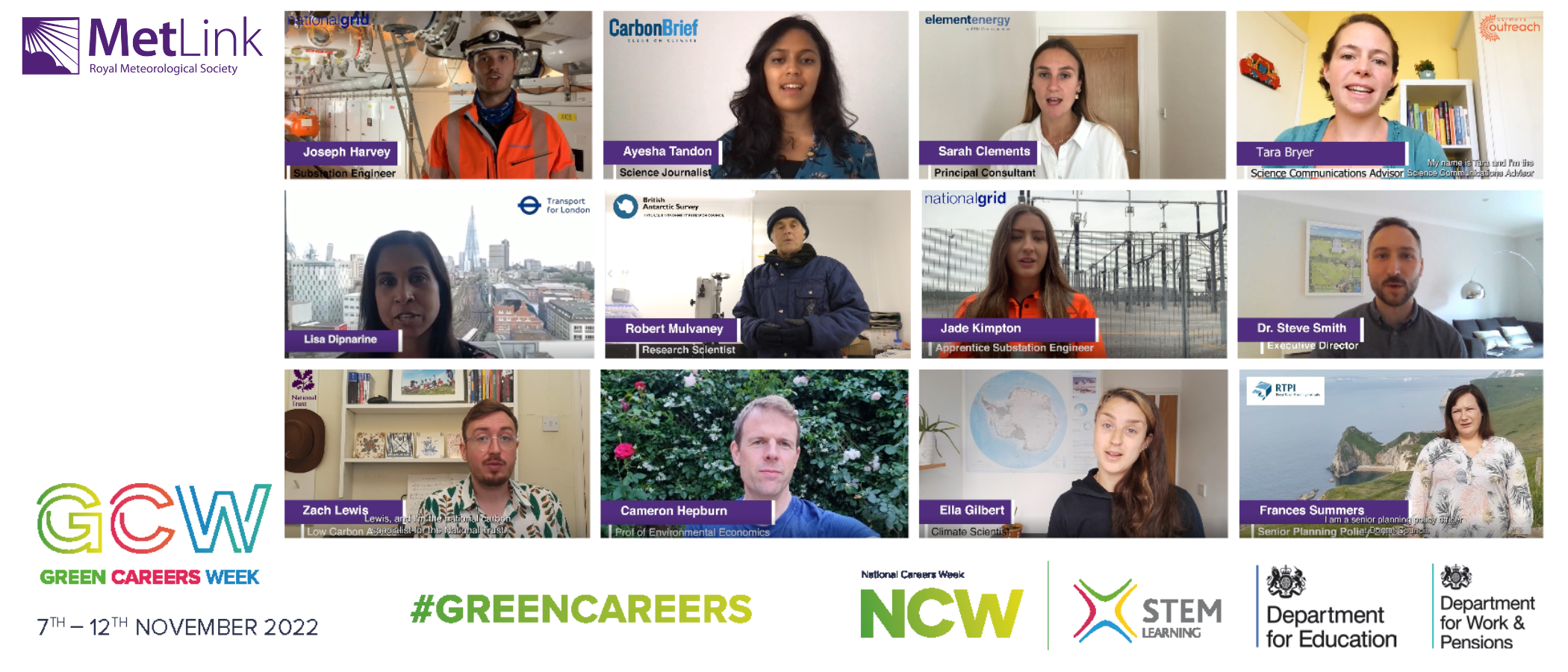 New Climate Change Careers Video
As part of Green Careers Week, we have released a new video in our "So you want to do something about climate change…" series. This video features Tara Bryer, Science Communications Advisor for Climate Outreach.
Encouraged by so many young people leading the way in taking action to keep the climate crisis on the global political and news agenda, we have produced a series of short videos for last year's COP26. The videos explore some of the many careers in climate change that they could do with STEM-related qualifications.
In these videos, students can hear directly from a diverse group of people working in climate, find out about their roles, why they think it's important, and the paths they took to do the jobs they now do.
The rest of the series features:
Ayesha Tandon, Science Journalist, Carbon Brief

Steve Smith, Executive Director, Net Zero Oxford

Sarah Clements, Principal Consultant, Element Energy

Lisa Dipnarine, Business Development Manager, Transport for London

Jade Kimpton, Apprentice Substation Engineer, National Grid

Dr Ella Gilbert, Climate Scientist, University of Reading

Cameron Hepburn, Professor of Environmental Economics, Smith School

Zach Lewis, Low Carbon Adviser, National Trust

Robert Mulvaney, Research Scientist, British Antarctic Survey

Joseph Harvey, Substation Engineer, National Grid

Frances Summers, Dorset Council, Senior Planning Policy Officer
Green Careers Week is an exciting event that raises aspiration, supports diversity, challenges stereotypes, and promotes real opportunities for young people to have a career that will genuinely make a difference.
A green career can be any job, role or occupation that contributes to preserving or restoring the environment and our planet. It can be any industry, not just those seen as 'green.' Green skills are abilities, attributes, values, attitudes, knowledge, and technical skills needed to adapt services, processes and procedures to support climate change.
Green careers are a fast-growing global employment sector that touches every company, employer, employee, and education establishment. Requiring everyone to work together to build a talent pipeline from school through to employment for the thousands and thousands of jobs and roles needed for the future. Green careers reach into every aspect of our lives and offer young people an exciting array of opportunities. There are green careers and green skills suitable for everyone.
Working with Green Careers Week, the Royal Meteorological Society hopes to showcase some of the broad range of careers already available in weather and climate, provide guidance on what to study and how to access these opportunities, and encourage more people from diverse backgrounds to consider a career in these areas.
Watch all videos in the series