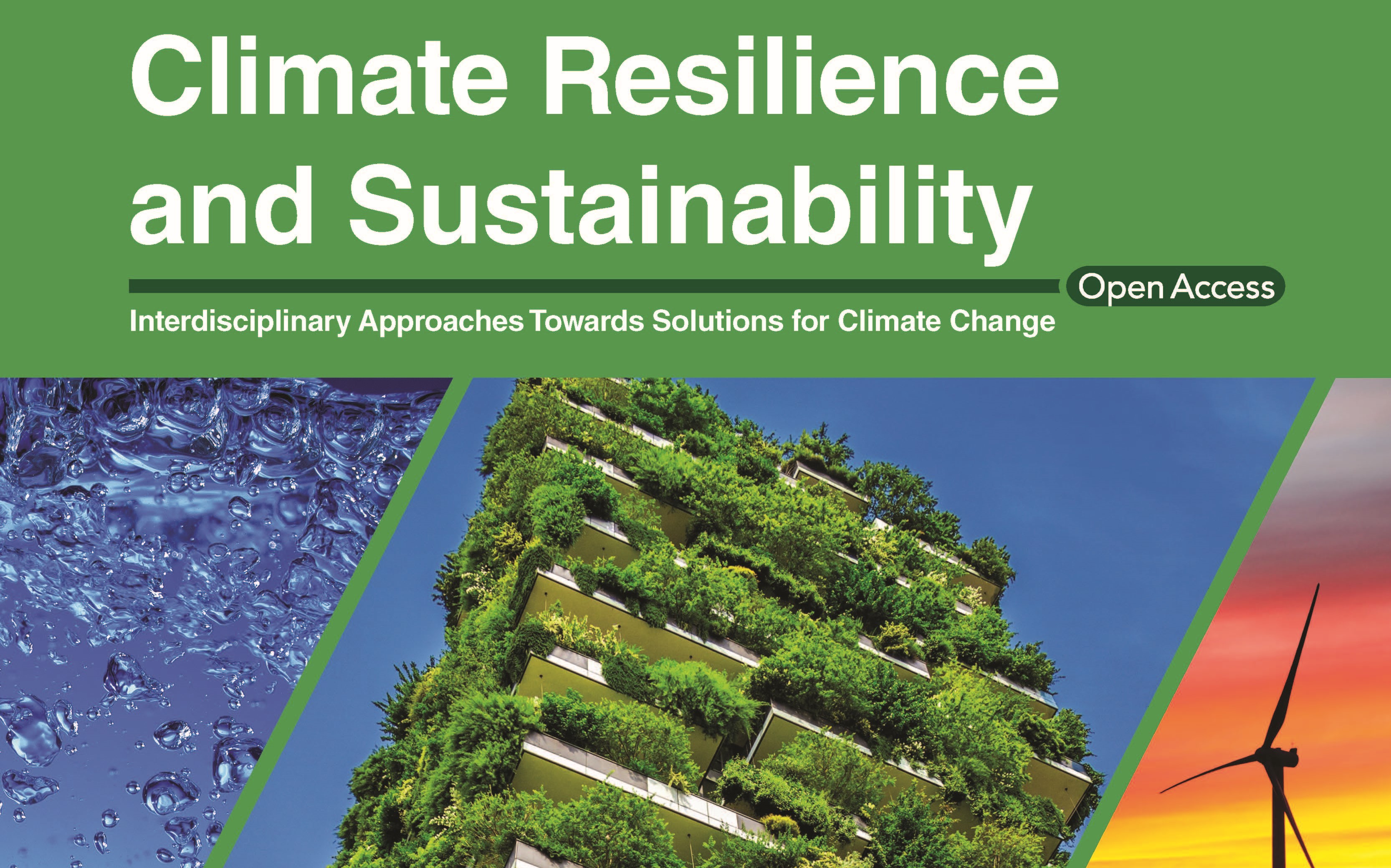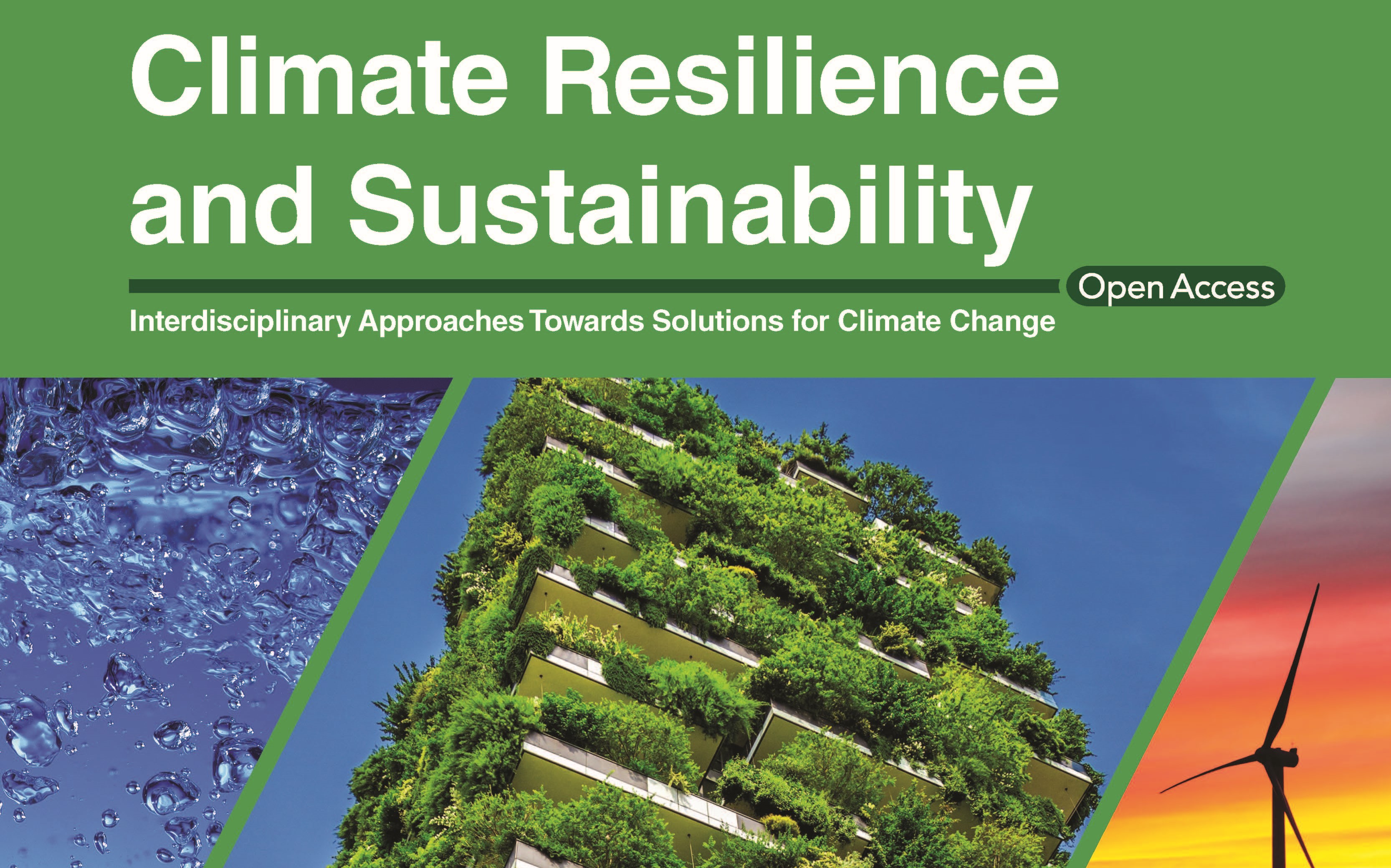 New online journal - Climate Resilience and Sustainability
Interdisciplinary Approaches towards Solutions on Climate Change 
Climate Resilience and Sustainability is a new online only journal, published by the Royal Meteorological Society and Wiley, that provides a dedicated open access home for articles in all areas of climate change. This exciting new title is now open for submissions and will launch in early 2021.
Climate Resilience and Sustainability will act as a forum for researchers and practitioners who are using the best weather and climate information available to propose policies and actions that are climate resilient and able to deliver sustainable outcomes. Contributions will be particularly welcome from projects and programmes that bring together researchers with different backgrounds to understand complex systems, where decisions made to address one environmental or societal challenge can affect another.
Researchers are encouraged to consider past, present and future climate data from across the world, including extreme events and variability, alongside past, present and future policies and actions. Actions that have not worked are just as important as those that have - with documentation of unintended consequences and trade-offs particularly important.
As an open access journal, supplemented with Impact Summaries written in plain language making them more accessible to a wider audience, Climate Resilience and Sustainability will make research available with a short turnaround time. This all helps to help influence the public perception of and engagement with climate change as well as engaging policy makers and practitioners across related industries.
You can read more about the journal's aims and scope here.
We are delighted to announce the Co Editors in Chief of this journal as – Professor Vicky Pope and Dr Habiba Gitay.
Vicky is an honorary Professor at the Science Technology Engineering and Public Policy Institute at University College London, following a long and varied career in the Met Office, including leading the Met Office Hadley Centre Climate Programme. She is Chair of MEI (Mathematics in Education and Industry) and a member of an audit and risk committee for Welsh government. Vicky is also a Trustee of several other STEM education and environment related charities.
Habiba has a deep understanding of climate change, its impacts and vulnerability as a Senior Climate Change Specialist at the World Bank focusing on practice of climate resilient development. She has also been an academic at the Australian National University conducting research on ecosystem dynamics and sustainable development. With 30 years of experience in climate resilient development, ecology and sustainable development, working with governments and agencies in 20 countries.
Habiba has a passion for mentoring young professionals and encouraging them to engage with and use science as part of sustainable development. She brings with her a strong track record of working in teams of diverse backgrounds, valuing the multi-disciplinary and diverse approach and innovation and success this brings.
Vicky and Habiba will be supported by two Deputy Editors – Professor Yinlong Xu and Professor Kathryn Monk as well as a diverse Advisory and Editorial Board comprised of esteemed international experts in Climate Science and Environmental Research, who will assist us in ensuring Climate Resilience and Sustainability publishes high-quality, Open Access research on a regular basis. You can read more about the Board here.