New Strategic Plan for 2021-2023
We are excited to share with you our new Strategic Plan for 2021-2023, which defines how we will work towards our mission over the next three years to advance the understanding of weather and climate and its application for the benefit of all. It also details our strategic objectives, priorities and outcomes.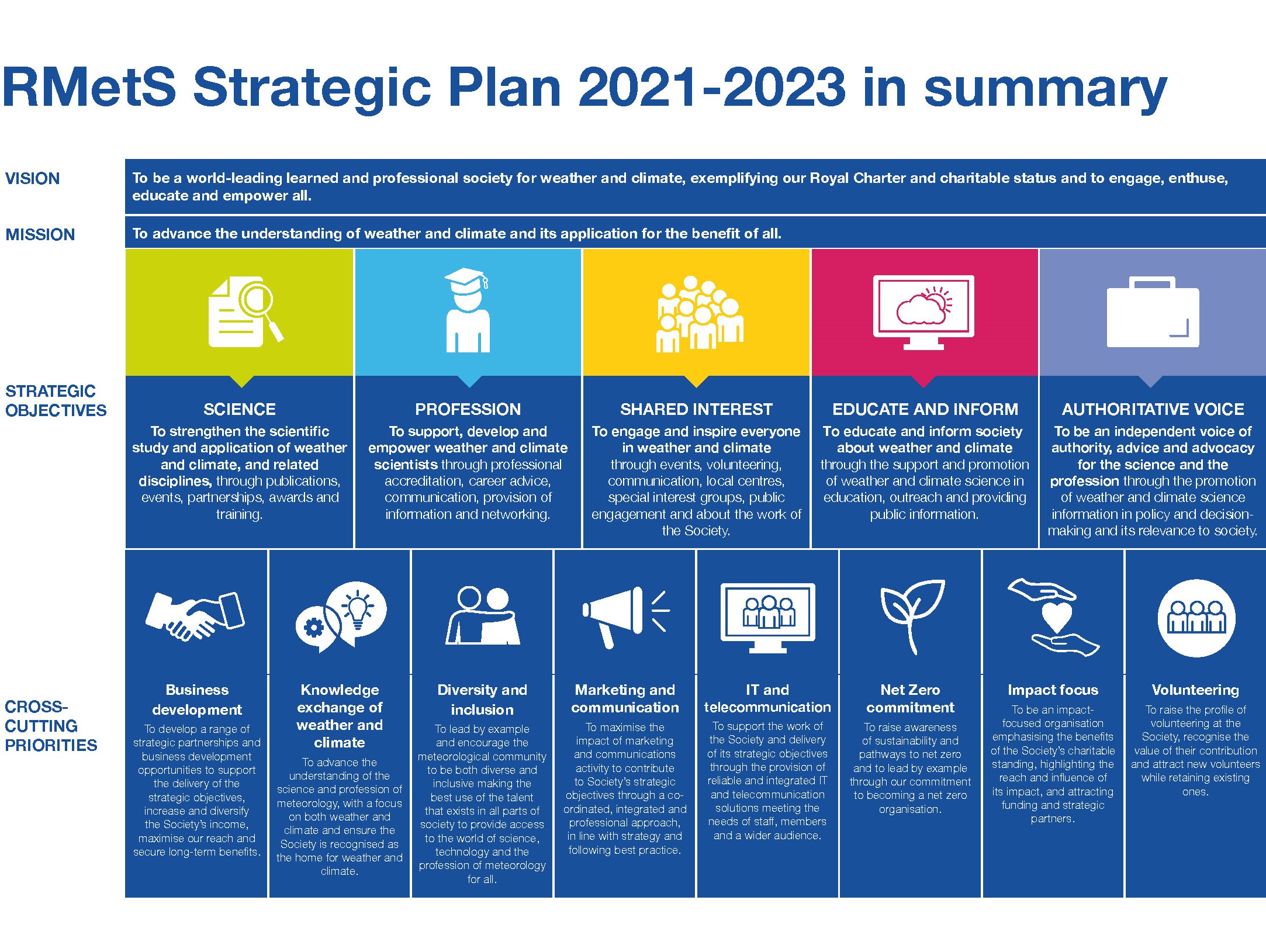 You can find full details and graphics on our website here.
To launch the plan our CEO Prof. Liz Bentley and President Prof. David Griggs have recorded two short in conversation videos to highlight recent achievements, introduce the strategic plan and discuss key activities for the coming year.