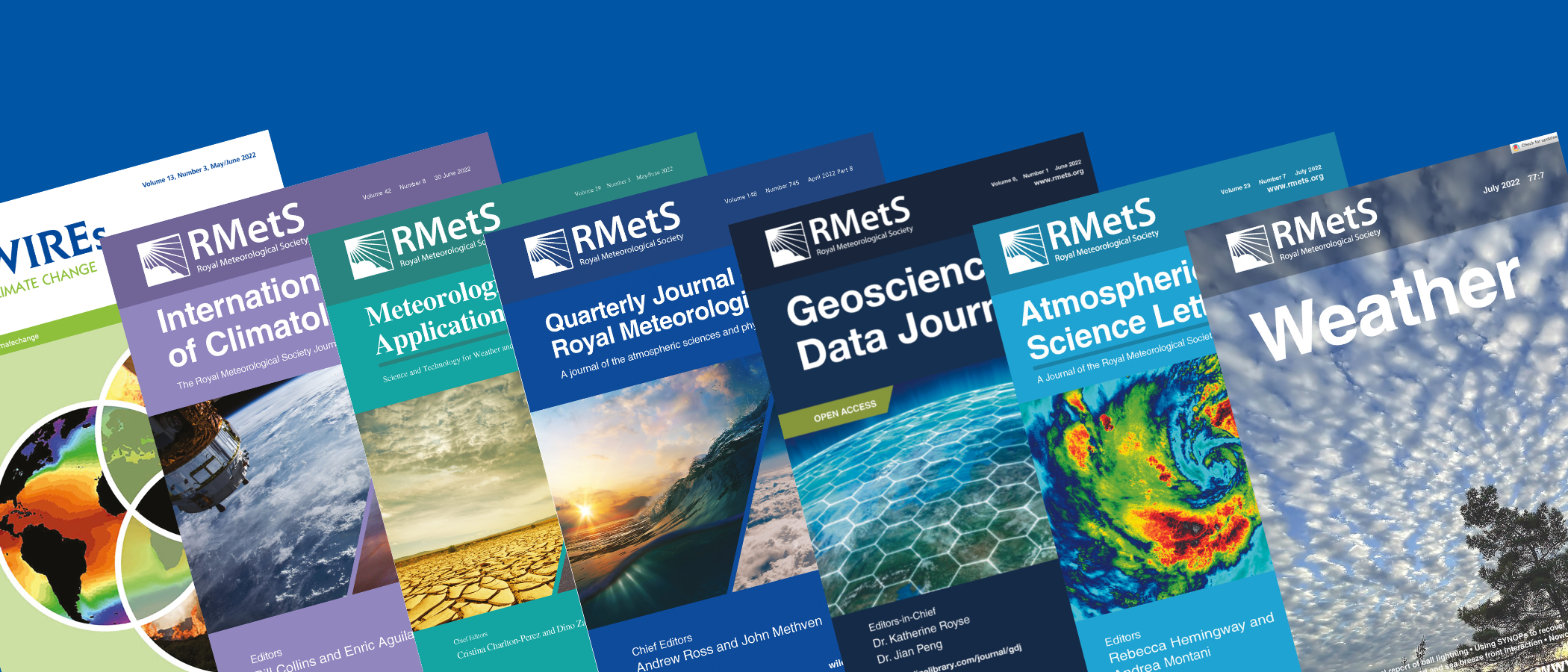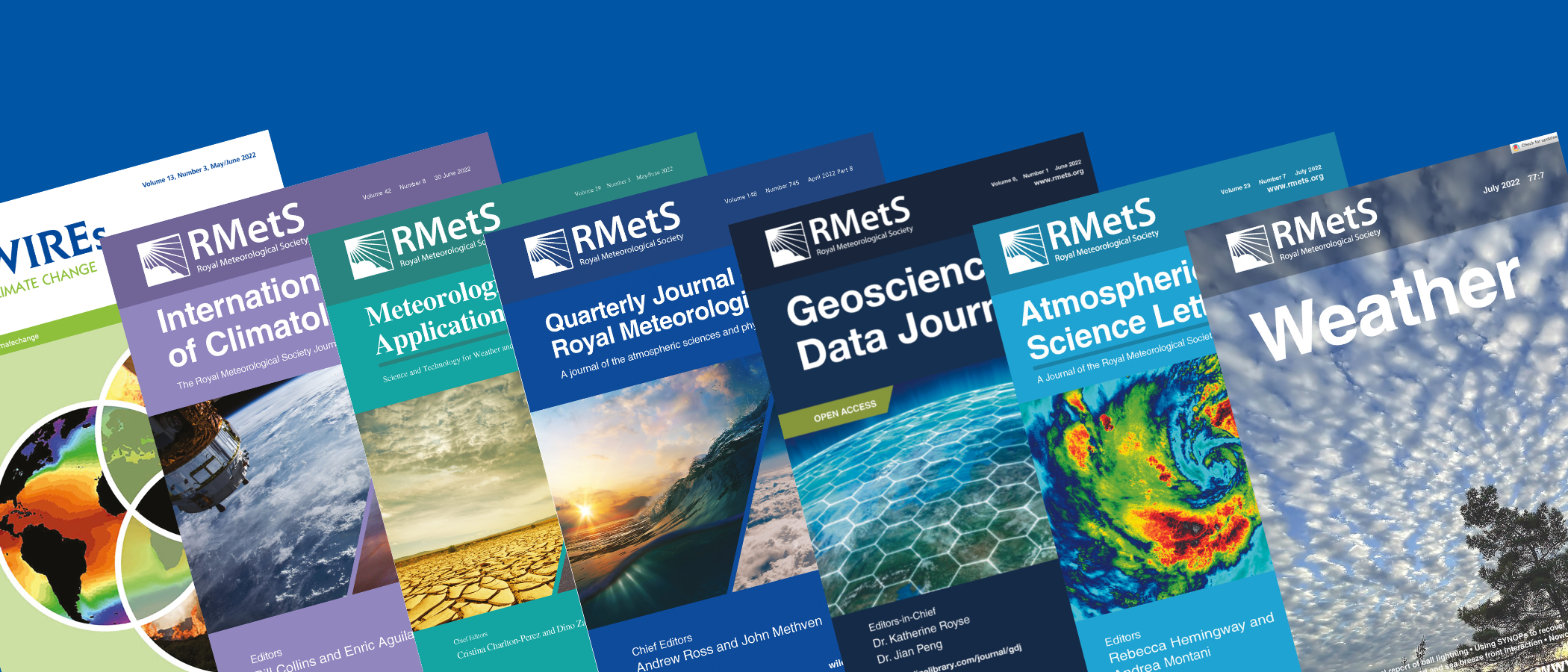 RMetS journals have the Impact Factor
The Royal Meteorological Society (RMetS) continues to publish articles of significance and impact, according to the latest release of the journal Impact Factors, reflecting growing usage and citations across new and established titles.
Dr Alison Brown, Head of Publishing and Scientific Engagement at RMetS, said:
"With the release of the 2021 journal Impact Factors, we are thrilled to see that all our titles have either held their position or shown a substantial increase.

It can take time for articles to be cited, and some citations peak after two years in many fields, so it is reassuring to see that the efforts and improvements we have made in the last couple of years are really making a difference.

The Royal Meteorological Society publishes eight world-leading science journals covering a wide range of topics within weather, climate and associated disciplines. The Impact Factor is just one of many metrics that reflect the quality of our journals. I would like to thank our editorial boards, authors and staff for their valuable contributions in continuing to engage, enthuse and educate by promoting the understanding and application of weather and climate science for the benefit of all."
Results
Quarterly Journal and Geoscience Data Journal almost doubled with a dramatic increase of 94% and 96% to an impact factor score of 7.237 and 3.488, respectively.

Meteorological Applications rose by 16% to 2.451.

Atmospheric Science Letters increased by 24% to 2.992.

International Journal of Climatology is down by 10% to 3.651, but we are confident in recent publications that this will spike again.

Weather saw a 40% increase to 2.239, which is fantastic news as our house journal for members.

WIREs Climate Change continues to do well, with a 36% increase to 10.072.
Don't forget that you have FREE online access to ALL our journals as a member of RMetS.