Showcasing Science: Behind the Scenes of COVID19
A new initiative from the Science Council and partners showcases the wide reaching impact of science behind COVID-19.
The Royal Meteorological Society has joined a collaborative effort from the Science Council, Royal Society of Biology, The Organisation for Professionals in Regulatory Affairs, the Institute of Animal Technology, the British Association for Sport and Exercise Science, Institute of Biomedical Science, Institute of Mathematics and its Applications, Institute of Food Science and Technology, Association of Anatomical Pathology Technology and University of Liverpool, to collate the experiences, research and stories of scientists across the scientific industry.
The resulting stories, as part of the series 'Showcasing Science: Behind the Scenes of COVID19' offer a look behind the scenes of science, in ways you might not expect, at an extraordinary time.
The project seeks to highlight and ensure visibility to science at an unprecedented time. The scientific community has rapidly responded to the emergence of COVID-19, with many individuals and teams halting their regular work to investigate the effects of the pandemic.
Prof. James Lee (National Centre for Atmospheric Science and the University of York) has written on behalf of the Royal Meteorological Society about air pollution in the UK during lockdown. He also shares his personal experience of working during the pandemic. You can read his blog here.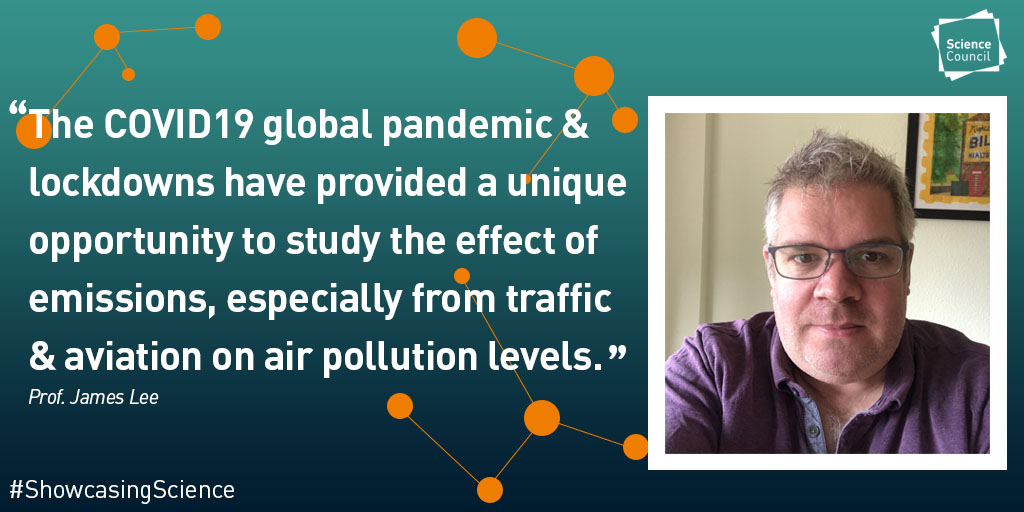 Other stories in the series include;
The use of artificial intelligence in drug discovery.

How scientists are ensuring food safety during the pandemic.

The contribution of technicians to research, and production of PPE.

The use of mathematics in modelling disease.
And many more.
Helen Gordon, CEO of the Science Council said:
"I am so pleased to be able to highlight and showcase the extraordinary work of scientists during COVID19. Showcasing Science has allowed us to share and make visible the impact of the science workforce across sectors."