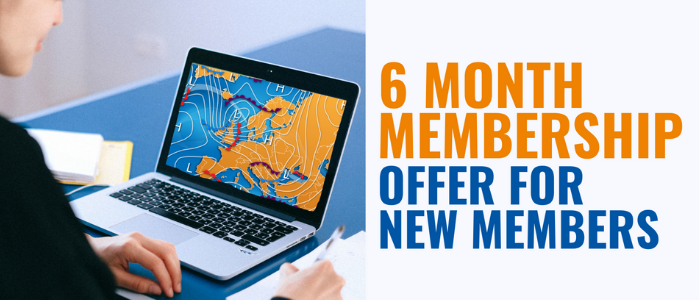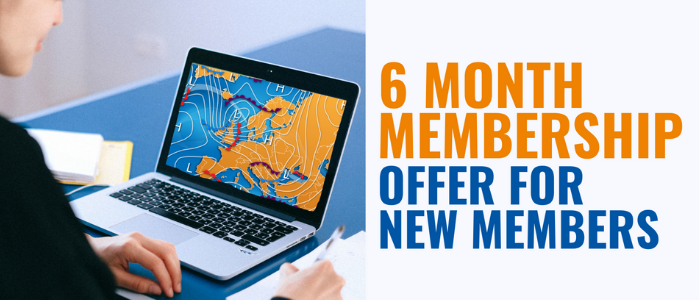 Special Offer - Join the UK's biggest, friendliest weather and climate community!
Royal Meteorological Society (RMetS) membership is for everyone with a passion for weather and climate. Whether you are working in the profession, an academic, student, teacher or enthusiast or observer, being a member of RMetS can help to encourage and inspire you for years to come. With over 3,200 members, RMetS is the perfect place to meet like-minded colleagues and new friends.
Join RMetS as a NEW MEMBER today and enjoy HALF PRICE membership until the end of 2021.
Become a member today and we'll send you:
Your Welcome Pack – including everything you need to know as a new member and useful information about the benefits and services we offer, as well as networking opportunities.

FREE online access to all eight journals in the RMetS portfolio, including Weather – the Society's monthly house journal.

Monthly member e-newsletter and monthly events e-newsletter

Discounts on books, conferences, events and our online shop
As a member, you can also enhance your career development with our professional accreditations. It brings many benefits, including the right to use CMet and RMet as a post-nominal designation as well as access to the Society's online CPD development tool, ACCSYS.
How does it work?
Our 6 Month Membership offer is offered with a 50% discount.
Fellow: £37.60 (£47.00 to receive Weather in printed format)
Member: £34.40 (£43.00 to receive Weather in printed format)
Reciprocal Member: £32.25 (The Society has Reciprocal Membership with the American Meteorological Society, Australian Meteorological and Oceanographic Society, Canadian Meteorological and Oceanographic Society, Indian Meteorological Society, Institute of Physics or Royal Photographic Society.)
Student: £21.50
The discount will automatically be applied when you join and at the end of the year, we'll ask you if you want to continue as a full member in 2022.
You can join us today by signing up online, emailing membership@rmets.org or calling (0)118 2080 142.
What do members say?
"Thank you so much for the information and assistance that I have been given. This is much appreciated, and I believe that this will really help me advancing in my atmospheric science career, so thanks again."
"Joining as a student member has helped inform me of all the opportunities I can take advantage of to help me pursue my career and the different pathways I can take to get there. Becoming a Student Ambassador has been very rewarding as I have promoted the Society, meteorology as a career and it has also informed me of so many events that go on within the Society. The annual student conferences are really informative and interesting as fellow students and professionals share their research and experience, and they are great for networking. The free access to the eight journal titles has been brilliant, especially when preparing for dissertations and every article is an interesting read and keeps you up to date about the research currently ongoing across the globe."
Already a member?
Sign in to access all our journals and inserts, update your contact details and see the latest discounts available.
Every member is important to us because of the skills, knowledge, and ideas each person can bring to the Society.
Membership fees help to fund our charitable activities in science and education and support our member services. You can read more about our work in our 2020 Impact Report.
Click here for more information about memberships.