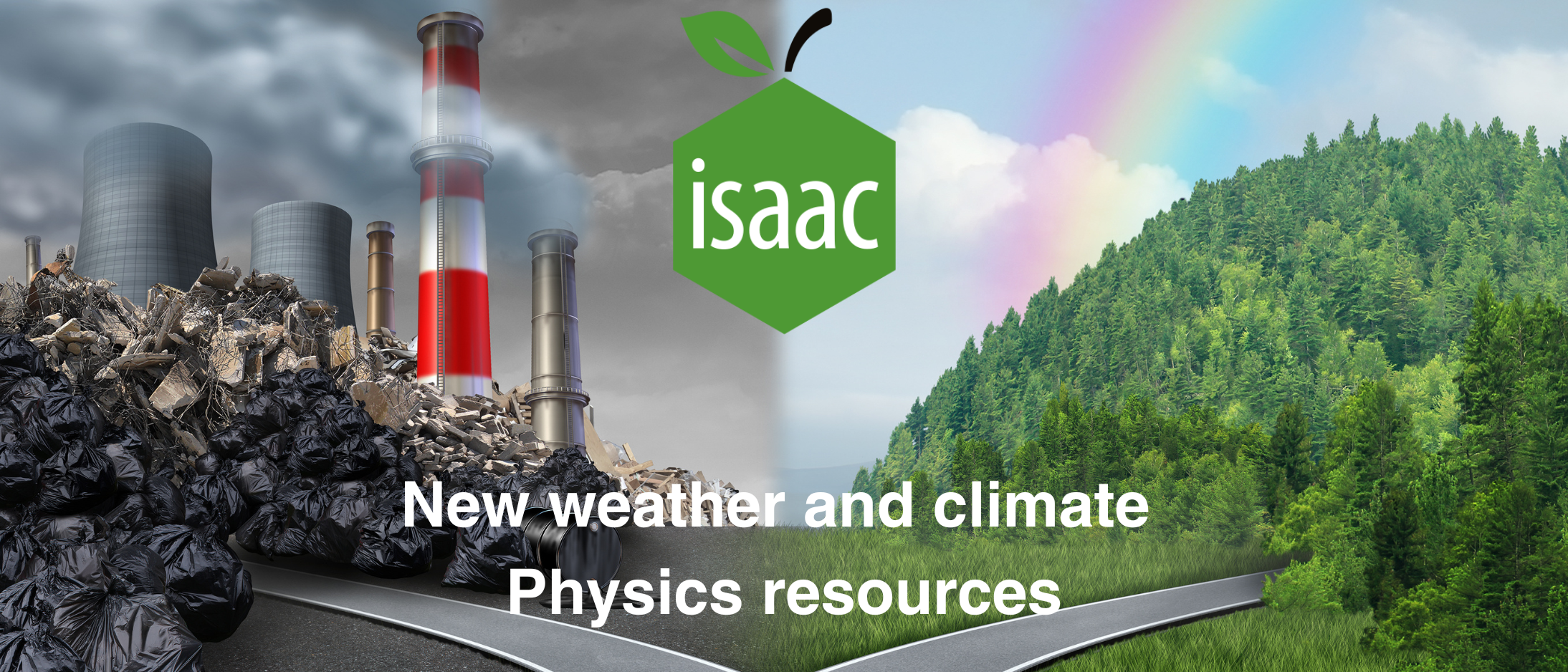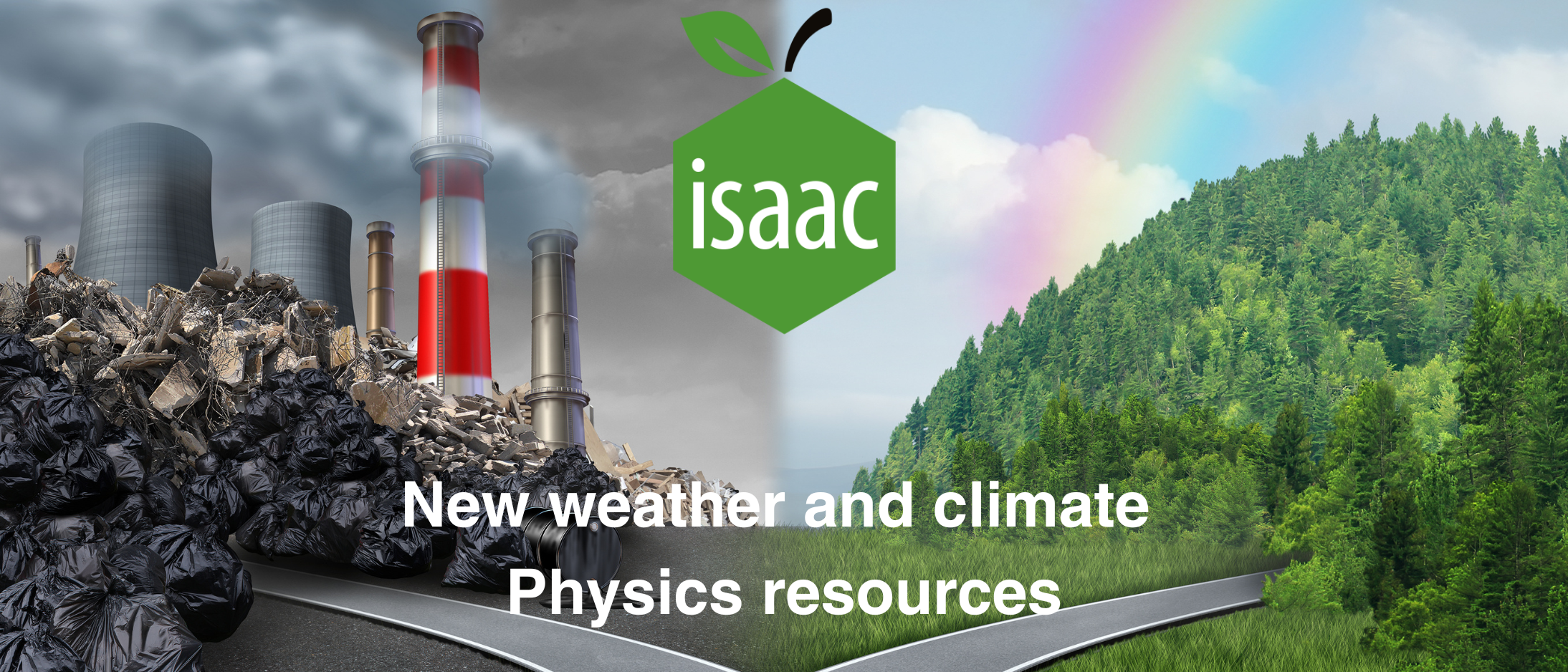 Studying the physics of weather and climate
Throughout 2022, the Royal Meteorological Society (RMetS) has been developing weather and climate-specific questions for Isaac Physics, an online study tool developed by the University of Cambridge.
The questions are now live and fully searchable on the Isaac Physics website. They cover a diverse range of applications of physics in weather and climate, including sea level rise, radar frequencies, aerosols, oceanic circulation and tidal barrages.
Isaac is designed to offer support and activities in physics problem solving to teachers and students transitioning from GCSE (Y11), through to Sixth Form (Y12 & 13), to university. By solving problems (rather than just memorising facts), students can develop intuition and understanding of physical principles by tackling a range of examples, from idealised problems to real-world situations.
Prof Sylvia Knight, Head of Education at the Royal Meteorological Society, said:
"We recognise that Isaac Physics is a fantastic resource for students and teachers, and we are thrilled to have the opportunity to contribute. Appreciating physics' relevance in real-life scenarios supports their understanding of the atmosphere and oceans and the strategies being developed to adapt to the changing climate and limit the amount it changes".
This news follows the announcement that RMetS has also been working with the Environmental Change Institute at the University of Oxford and MEI (Maths, Education, Innovation) to provide free maths teaching and learning resources. Having targeted resources for different school subjects will help integrate the knowledge of climate change into the broader school curriculum.
New research published last year by the Royal Meteorological Society, in partnership with Ipsos, showed an opportunity for better climate education in schools in Great Britain. Just over half of pupils in their final academic year (aged 15 to 16 years old) could recall being taught about climate change in the past year, with one in five (20%) believing that they either have never been taught about it or couldn't recall when they were taught about it. This upcoming generation has signalled that they need (and evidence in the media that they want) to be better informed on how they can help be part of the solution of one of the most important challenges our planet will ever face. Scientists alone can't fix the problem. It requires a whole range of skills and expertise, which is why it is important to look at existing opportunities to incorporate climate change in the current curriculum across all subjects.
---
Support our work
We have ambitious plans for every UK student to leave school with a basic understanding of climate change. Your generosity can help us leverage changes and help develop essential resources such as the maths resources above. Please make a donation and help make a difference today. Thank you.