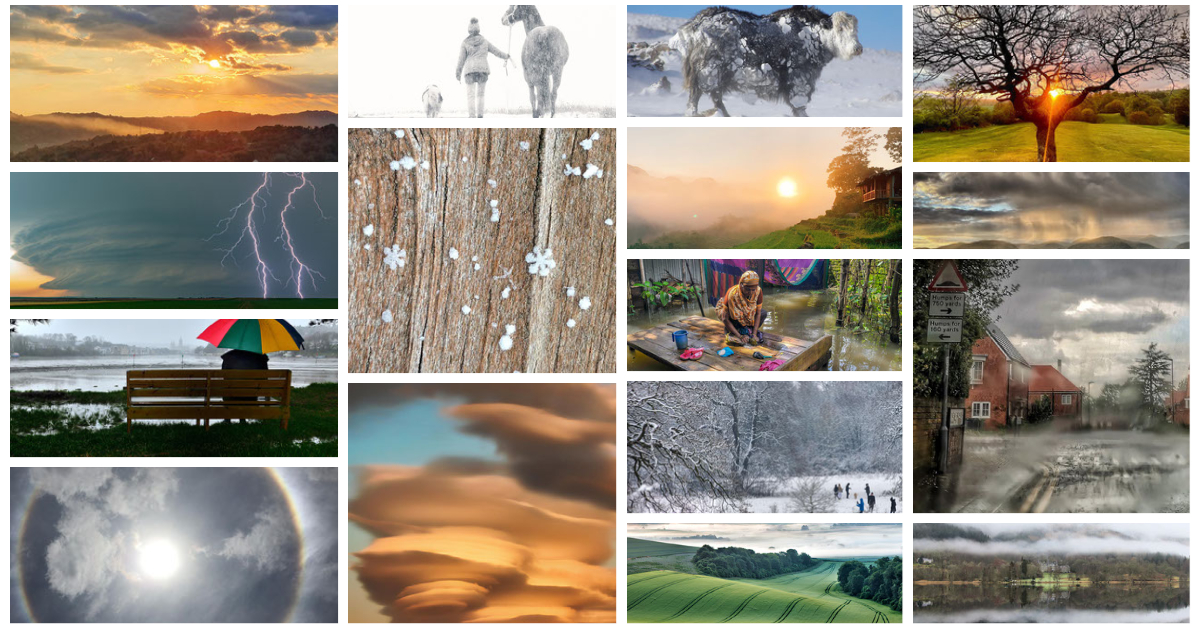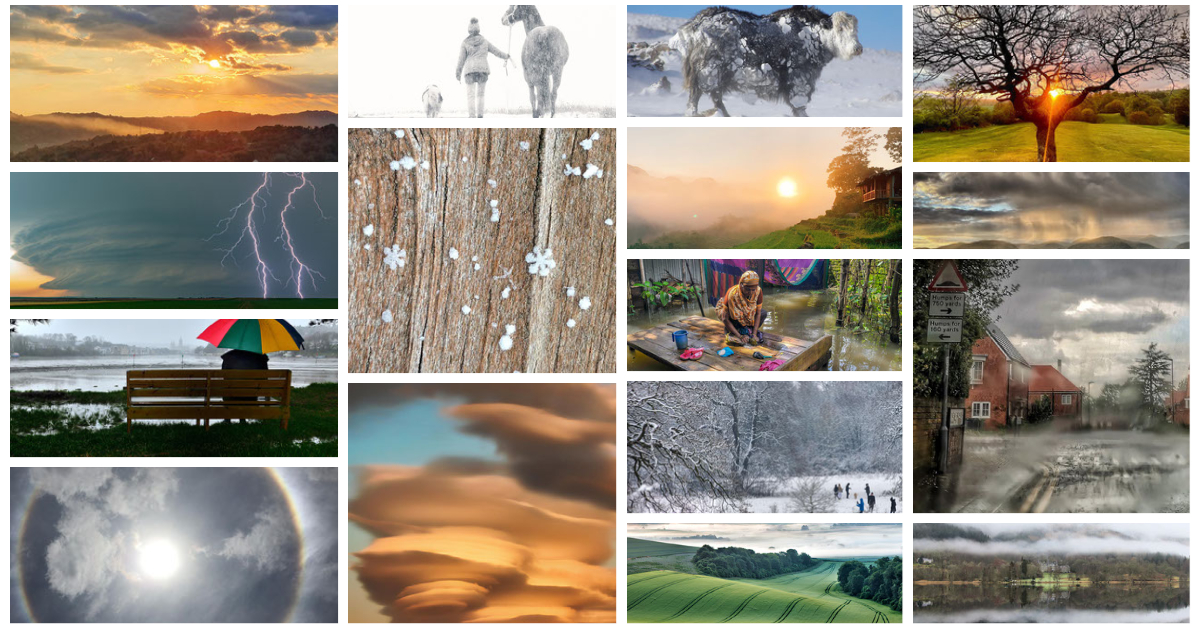 Weather Photographer of the Year 2021 - 1 month to enter
As restrictions ease, photographers capture the world's weather
As Covid restrictions ease in many countries, photographers young and old, professional or enthusiast have been celebrating their renewed appreciation for the great outdoors by sharing their weather photos from all over the world as they enter the Royal Meteorological Society's Weather Photographer of the Year 2021 competition in association with AccuWeather.
The competition is now at the halfway mark, with one month left to enter. Entries have now surpassed 3,000 images across the main category, youth category (13-17 years) and new for this year - mobile phone category. The competition closes on 29 June, it is FREE to enter, and photos can be taken any time in the past five years.
Professor Liz Bentley, Chief Executive of the Royal Meteorological Society and on the judging panel for this year's contest, said:
"The competition is a great way to engage people with weather and climate. We've found that it helps people start the climate conversation and inspires them to look at the world with different eyes as they appreciate their surrounding nature and see how their planet is changing. So, whether they climb mountains, chase storms, scour coastlines or sit in their back garden capturing the wonder of weather on their phone camera, we want to see their photos. Photography is a great way to share your local story with the world."
"As the world has largely been shut down for the past year, we are finding that people are taking advantage of getting outdoors again and celebrating and rediscovering the simple pleasures around us," said Jesse Ferrell, AccuWeather expert meteorologist, Senior Weather Editor and one of the judges for this year's competition. "Weather photography and the embrace of natural phenomena is a large part of this celebration, and we feel certain this year's Weather Photographer of the Year entries will capture the spirit of hope and optimism."
Joining Liz and Jesse on the judging panel are:
Jo Bradford (Guest judge for Mobile Phone category). Jo is an award-winning photographer with a large and loyal following for her smartphone photography. She is the best-selling author of 'Smart Phone Smart Photography', delivers photography workshops and courses and is an Associate Lecturer at Falmouth University on the BA Marine and Natural History Photography degree.
Aisling Creevey, FRMetS, Rmet. Aisling just simply loves the weather. She is a meteorologist, ITV Weather Presenter and runs her own podcast 'for the love of weather'. Over the last few years, she has loved how weather photos have grown on social media, something she says is wonderful when you simply love looking at clouds.
Rudolf Sulgan. Rudolf was the main winner of Weather Photographer of the Year 2020 and is a photographer and visual artist living in New York City. For the past ten years, his focus has been on photographing editorial stories around the globe with an environmental and social focus.
Kevin Thomas. Kevin is the Photo Editor of the Royal Meteorological Society's Weather magazine. He has worked as a meteorologist, weather forecaster and radio weather presenter covering the counties of Devon and Cornwall. Alongside this came a developing love of photography, and he regularly seeks the opportunity to capture the beauty and atmosphere that weather can add to a picture.
The judges have kindly pulled together some simple, easy-to-remember tips when immersed in the elements:
Be prepared before you head out for whatever kind of weather you might come across. It might mean carrying wet weather gear or sun cream and sunhats.

A tripod can be helpful in the rain, as typically the rain brings darker conditions, and you'll be using a lower ISO. You can attach an umbrella to your tripod for convenience but watch out for sudden wind gusts!

Bring a few hand towels to wipe the rain or dust etc off your equipment.

If you don't have a waterproof smartphone or camera, a shower cap may work for a sleeve, and a small plastic container and rubber band can make for a lens hood.

Smartphones do well in the cold, but if you're using a camera, keep it relatively cold to avoid fogging up the lens, and bring extra batteries, which will need to be warmer.

If you're trying to freeze (pun intended) snowflakes, you'll need a higher shutter speed. The slower the shutter, the more motion you have, but you'll have to experiment depending on how fast the snow is falling.

Early morning light can be great to capture fog in late spring, while evenings make for stunning sunsets and beautiful natural lighting.

Don't shy away from taking photos on the grey overcast days, as the grey sky can still bring drama to the scene.

Mist at dawn can be ethereal and otherworldly as the sun rises through it. If you can, position yourself above the mist so that it sits below you and gives the effect of a white ocean with tantalising glimpses of hills, trees or buildings poking through. In urban photography especially, watch out for lights that pierce through the gloom.

Set your camera to manual to take control of your own creativity rather than allowing the camera to decide what settings to apply in auto mode.

As always, stay healthy and stay safe.
Entries for the competition close on Tuesday, 29 June 2021.
On Thursday, 26 August a shortlist of entrants will be announced in tandem with a public voting period through to 23 September. Winners will be announced on 16 October at WeatherLive.
For more information and to enter the competition, visit: www.photocrowd.com/wpoty
Further weather photography hints and tips can be found at rmets.org/photography