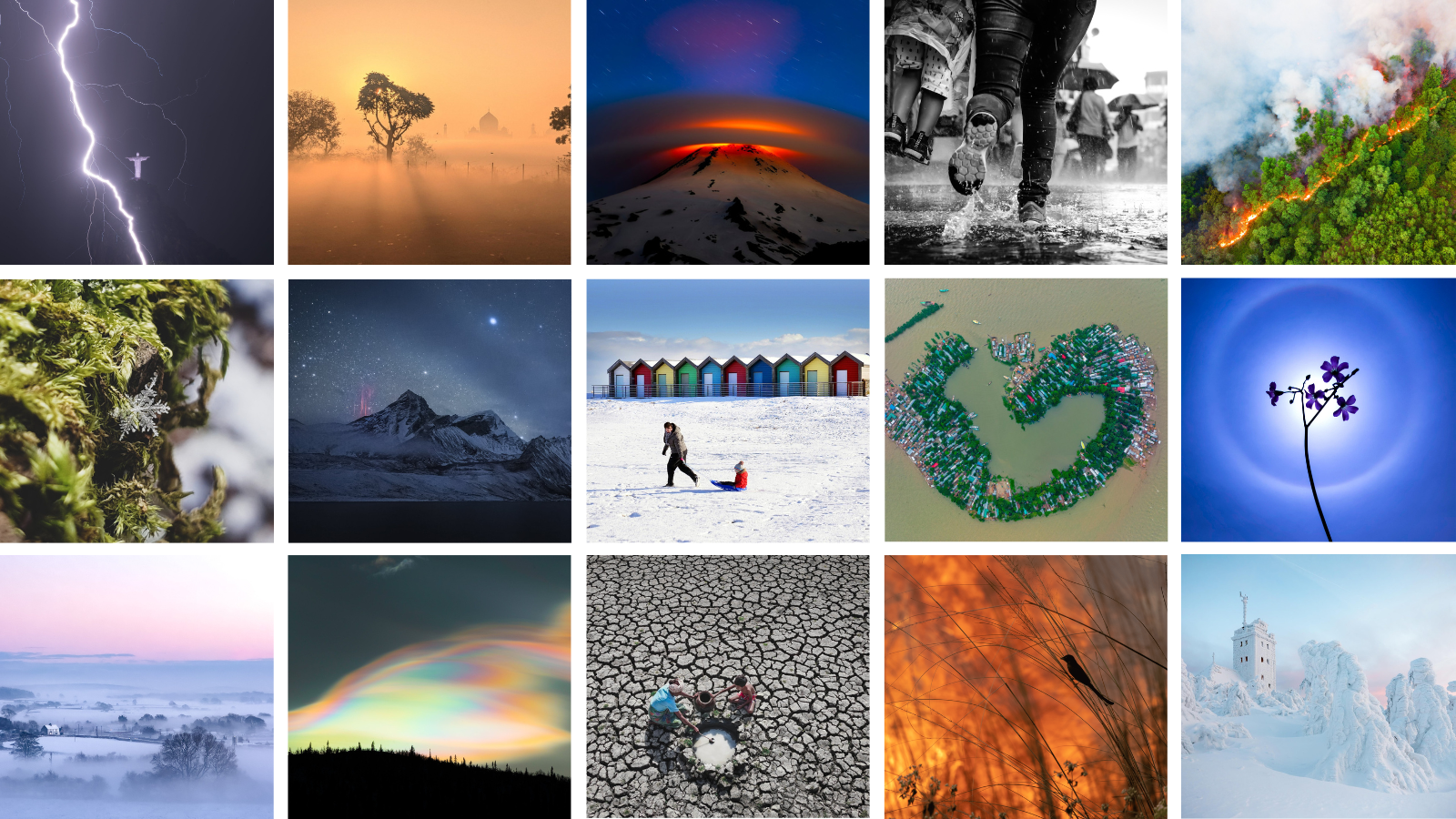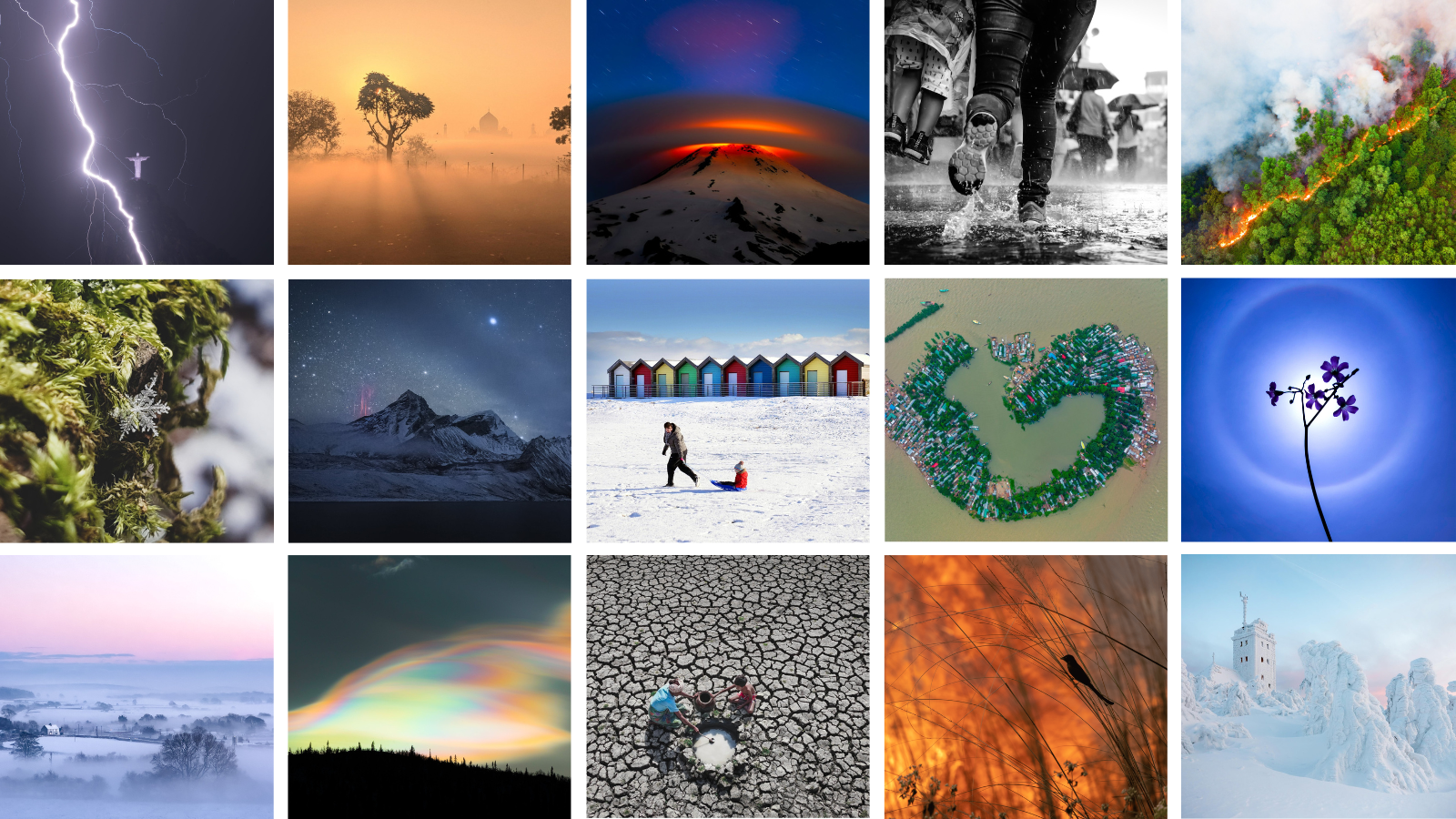 Weather Photographer of the Year: Shortlist Announced & Public Vote Open
The public vote for the 2023 Standard Chartered Weather Photographer of the Year competition is now open! Now in its eighth year, the competition is a window to the vastly different climates experienced across the world and provides an international platform to highlight global weather events.
The 2023 competition showcases some of the world's most striking weather phenomena, alongside images that narrate compelling stories about the impacts of climate change. Highlights include rare red sprite lightning, dramatic tornadoes and cloud formations, ice-covered landscapes, flood-filled streets, dry riverbeds and deadly forest fires. The shortlisted images, from photographers across 94 countries, emphasise the beauty and fragility of our weather and the urgency to limit further global warming while adapting to the changes we are already experiencing.
The Society now invites you to vote for your favourite photograph from a shortlist of the competition's finest entries. In July, a judging panel of photography experts and meteorologists selected the shortlist from the competition's main and smartphone categories and voted for their overall winners.
Prof Liz Bentley, Chief Executive of the Royal Meteorological Society, said: "In my eighth year of judging the Weather Photographer of the Year competition, the entrants never fail to astonish me. This year's shortlist shows the world's weather in all its variety, beauty, power and even its capacity to devastate. Images bear witness to the impact of flooding, wildfires and drought on both natural habitats and human life. We hope that this will bring attention to the increasing frequency of these events caused by climate change, and prompt swifter action."
Marisa Drew, Chief Sustainability Officer at Standard Chartered, commented: "Congratulations to the finalists shortlisted for the Standard Chartered-sponsored Weather Photographer of the Year competition. "Their images of beautiful and striking scenes from around the world so movingly depict the impacts of climate change on our planet. Thank you to all those who entered the competition for sharing your talent."
ITV Weather, who were involved in judging the competition, said: "It was fascinating being part of the judging panel for this competition, and to see such awe-inspiring moments of weather from around the world. The competition shows how weather and climate impacts us differently, and how it can affect and influence daily life. "The entrants showed so much passion for telling these stories and providing us with glimpses of the planet's ever changing weather and climate. It was a strong shortlist, and congratulations to everyone who participated."
The winners of the 2023 Standard Chartered Weather Photographer of the Year competition will be announced on Thursday 5 October, after the public vote closes on 24 September.
For press and media enquiries, please contact Nuala Ginty: nginty@me.com, +44 79 444 78 132.
For any additional enquiries regarding hi-res copies and reproducing the images, please contact weatherphotographer@rmets.org.