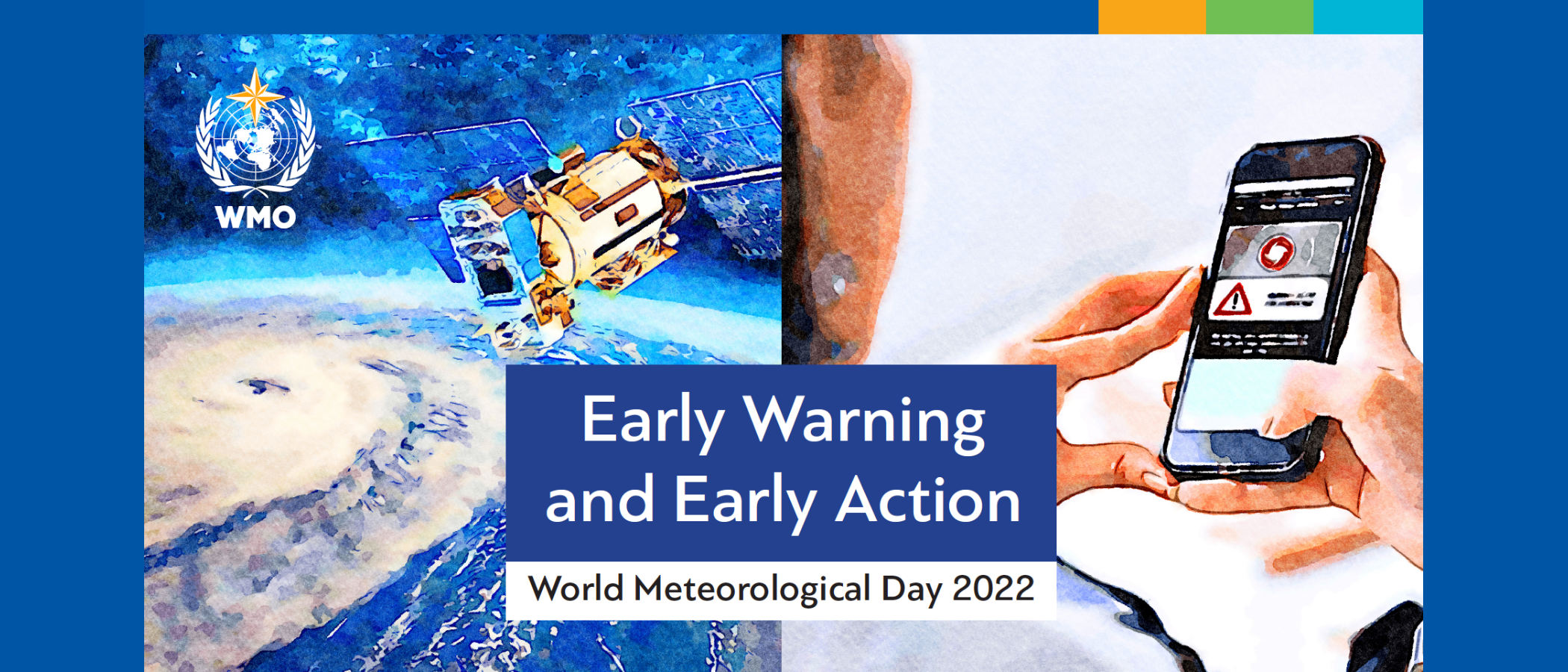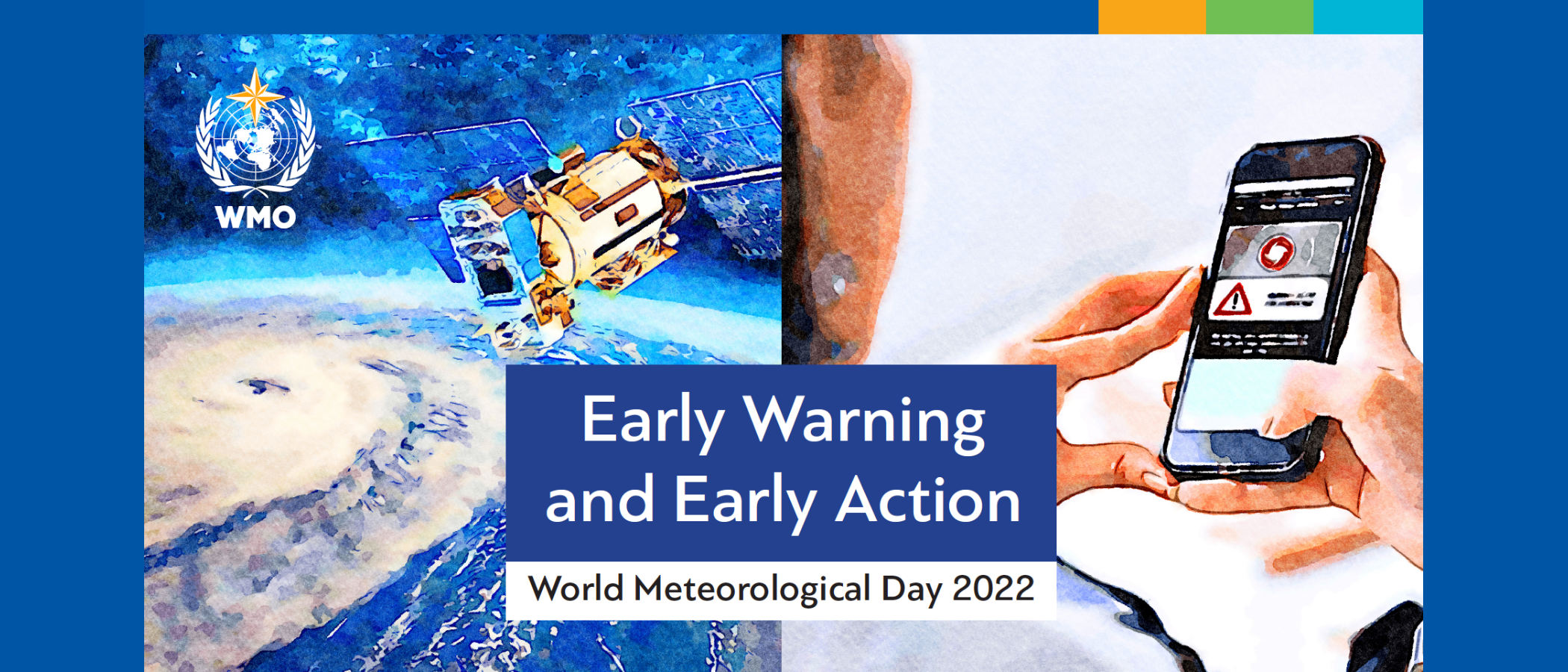 World Meteorological Day 2022
Early Warning and Early Action
World Meteorological Day is an annual event commemorating the entry into force on 23 March 1950 of the Convention establishing the World Meteorological Organization (WMO). It showcases the essential contribution of National Meteorological and Hydrological Services to the safety and wellbeing of society.
Weather, climate and water extremes are becoming more frequent and intense due to climate change. More people are exposed than ever before to multiple hazards.
Forecasts of what the weather will BE are no longer enough. Impact-based forecasts on what the weather will do and what people should do are vital to saving lives and livelihoods.
Yet, according to a WMO report, one in three people are still not adequately covered by early warning systems. And, all too often, the warnings do not reach those who need them most.
Therefore, World Meteorological Day on 23 March 2022 has the theme Early Warning and Early Action and spotlights the vital importance of hydrometeorological and climate information for disaster risk reduction.
"Climate change is already very visible through more extreme weather in all parts of the world. We are seeing more intense heatwaves and drought, and forest fires. We have more water vapour in the atmosphere, which leads to extreme rainfall and deadly flooding. The warming of the ocean fuels more powerful tropical storms, and rising sea levels increase the impacts," says WMO Secretary-General Prof. Petteri Taalas in a message to WMO Members and the public.

"We expect this negative trend to continue. Early Warning Systems are a proven, effective adaptation measure, which save lives and livelihoods."
The World Meteorological Day ceremony is a hybrid event, starting at 1300 GMT. Details of the programme and livestream are available here.