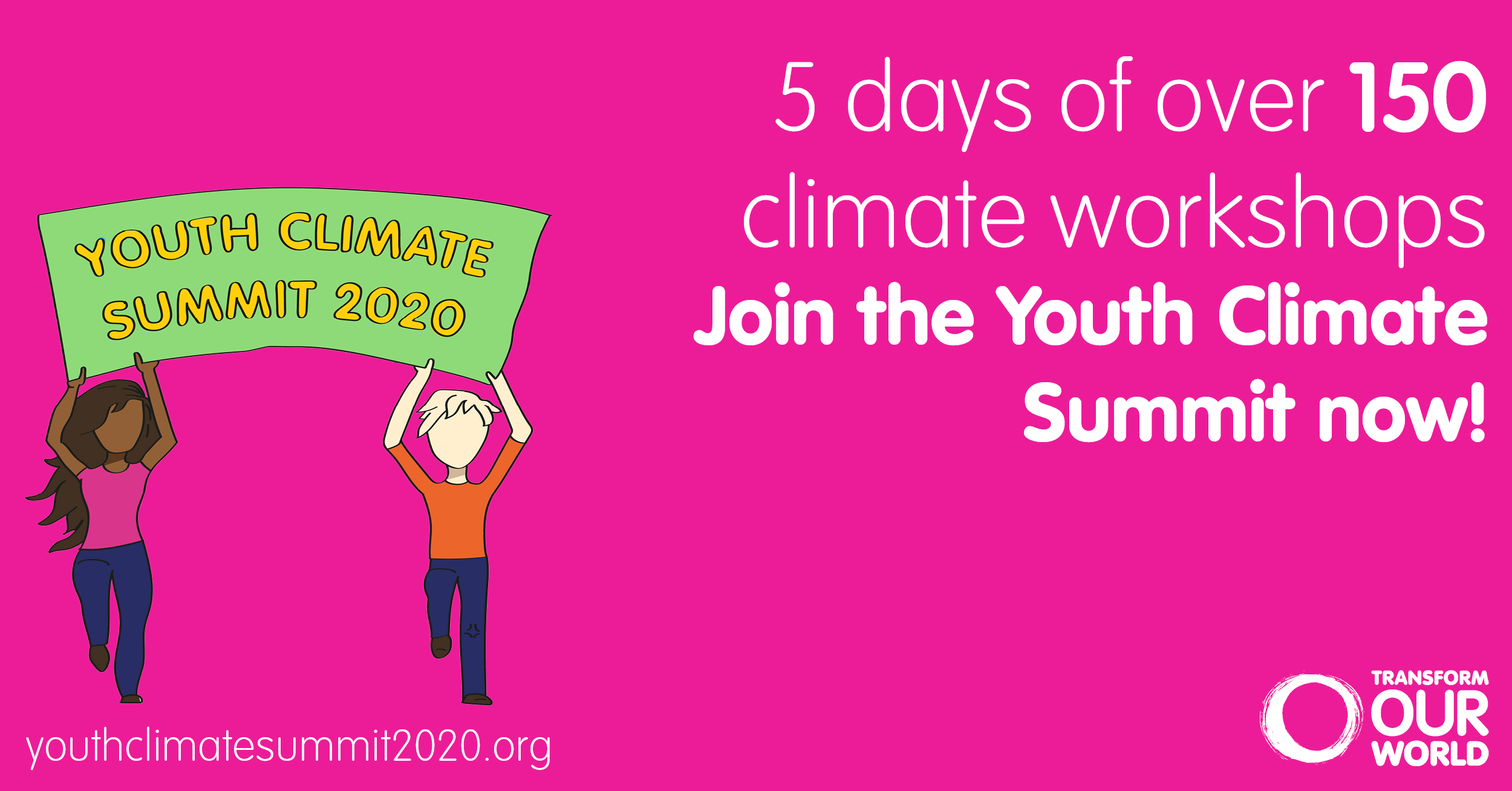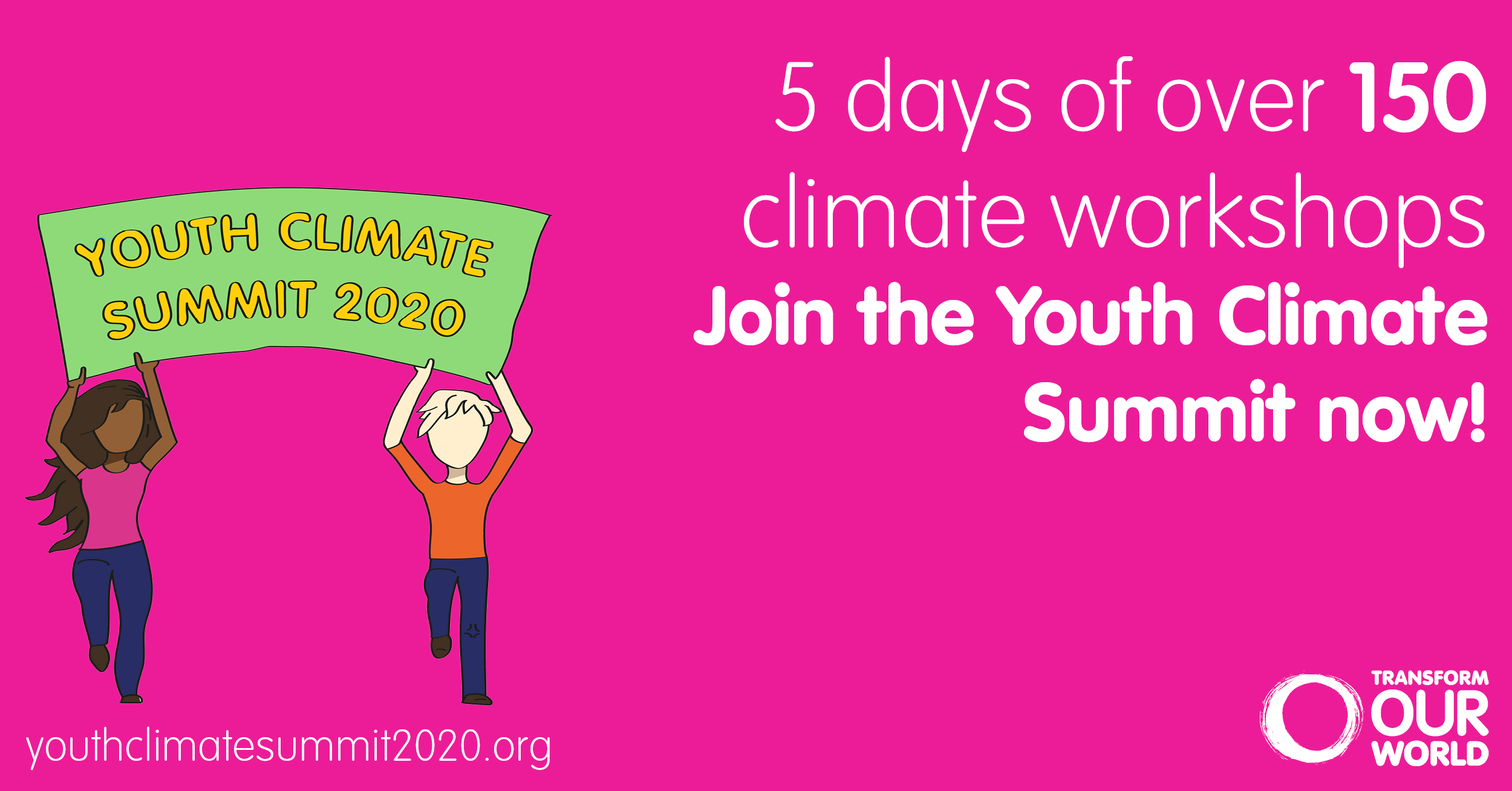 Youth Climate Summit 2020
We are delighted that the Society is taking part in the Youth Climate Summit, which promises to be an engaging, accessible week of climate action and discovery for schools, with events hosted online throughout the week.
The Summit takes place from 9 - 13 November and over 150 online events are available for schools across the country to join for FREE. The week will empower students and teachers to become more ambitious with their school commitments in tackling the climate emergency, by focusing on key themes such as nature, travel and pollution, food and farming, and fashion.
The aim is to get every school in the UK talking about the climate and ecological emergency and what action they are taking at a time when World Leaders should have been doing the same at COP26.
Included in the events calendar is a session for Secondary School Teachers with our very own Head of Education, Dr Sylvia Knight - Simulating a world climate change conference, which will take place on Wednesday 11 November 3-3.40pm.
In this session, Sylvia will introduce the Royal Meteorological Society's Climate Negotiations resource and how it works. These free online and multimedia resources simulate the negotiation process that created the Paris Agreement in 2015. It is designed to fit into standard lessons (although it can be used as a standalone activity or event) without the need for extensive preparation or expert input. It has been shown to engage students of all abilities and to encourage dialogue between diverse communities.
As a Society, we believe that all students should leave school with a basic climate literacy so they can engage with messages from the media or politicians and make informed decisions about their own opportunities and responsibilities. With COP26 being hosted in the UK next year, these resources are perfect to help students and youth groups understand the facts behind the headlines and the challenges faced by negotiators. The Youth Climate Summit session will introduce this fantastic free resource to teachers and group leaders and in turn help them to inspire their students.
Sylvia said: "I am so encouraged to see young people taking the initiative and taking action to keep the climate crisis on the global political and news agenda this year. We hope that our resources can support as many people as possible in their understanding of the issues and enable them to become more involved at a time when it is critical that we take the opportunities offered by COVID to build back greener."
For more information on the event, visit the Youth Climate Summit website, check out the hashtag #YouthClimateSummit2020, and follow updates on social media.
To find out more about the Climate Negotiations resources and download them for free, please visit the RMetS Metlink website.