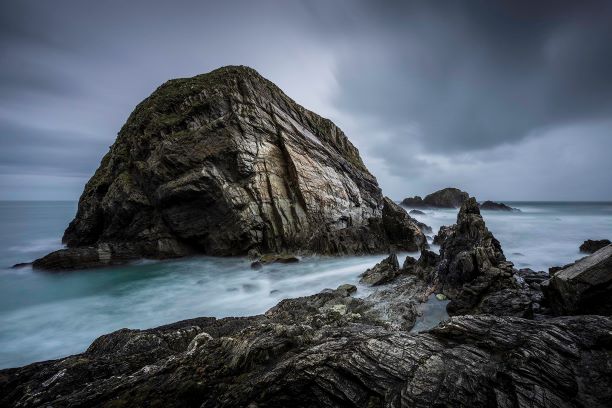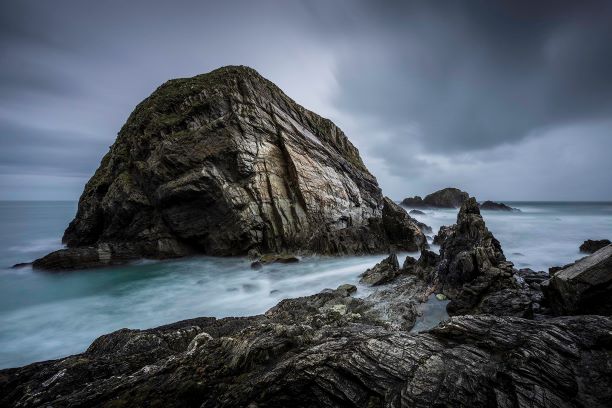 Tips for Photography Projects During Lockdown
Chris Ison is an award-winning, hugely experienced and trusted commercial photographer, based in Hampshire in the South East of England. 
Inspired as a child, Chris became a professional photographer at 18. He has had an impressive and varied career in photography ever since. He worked for the Press Association for 14 years and has covered some of the world's biggest news and sporting events during that time. More recently, Chris has worked with a wide variety of commercial clients, including luxury brands. From international travel photography with Cunard Cruise Lines, to exceptional interior photography with English Heritage, corporate events to portraits - he exceeds expectations every time
Chris has provided us with some tips for landscape photography projects during lockdown. For more information about Chris's work please visit his website or social media channels which can be found at the end of the article.
We are living in unprecedented times, certainly within anyone living's memory. We are in lockdown and many of us aren't able to get out for extended periods, travel any distance from home and those in the vulnerable group are advised not to leave home at all. However, this doesn't mean we should give up and neglect our photographic aspirations.
Landscape photographers generally seek isolation, but their concept of this is ideally on a distant beach or hill top, perhaps in golden hour. Just because we can't visit such locations, we can still shoot landscapes, they're just landscapes in different places and much closer to home.
OK, we might feel like we're trapped, we can't go anywhere or do anything, but that's not true, it's just that our boundaries have been restricted. Record what you can, what's in front of you. This is history happening.
There can't be too many people who don't have a window to look out of. This is your landscape. You may take it for granted because you see it every day, but others don't; make this your project, make this your frame. Really look, observe the details. Look for changes, changes in the weather, the sky, the behaviour of people passing by. As you observe and shoot these events, you'll be creating a new series and a body of work. Collate them, go away for a cuppa then come back with fresh eyes to review your choices and perhaps tweak them into what works as a cohesive set; a bit like re-reading and editing a letter. It's not essential to take that one killer shot, a photo-essay with a running narrative is equally powerful.
If you can get out safely, do so, and savour that moment. Stop and smell the roses, watch the traffic lights change, the queue at the supermarket. Remember, these are your landscapes now. Record this moment in history. As before, return to the same locations repeatedly, observe the changes, or maybe they appear to never change. Everything is photographically valid. If you return at different times of the day, perhaps you'll still witness that golden hour sunrise, so what if it's in an urban environment? Savour it, record it.
Consider altering your viewpoint. Look up at the sky, or down at the ground, look over your shoulder. Climb up the grass bank, crouch low to the ground. Look closely at the details. If you can get closer or further away do so, use your feet rather than change the lens. Always carry your camera or at least your camera phone everywhere and be present in the moment.
Photography is an emotional response to what we see, don't be concerned if you don't have the latest camera, or the longest lens. It's not about technical excellence, the comprehension of depth of field or the inverse square law. Connect emotionally. And with the current mixed up state of our emotions right now, that might even make it a little easier to do. Look for the cloud with the silver lining, it's out there.
Engage and capture what you see now and the places, people, things that you care about, because what you see and how you see it is different to what the next person sees; this is your 'art', your vision. Don't diminish your vision, it has artistic value. Make it personal.
For me, photography is a form of mindfulness. Mindfulness has been a buzzword for the last year or more. If you're not aware already, it's simply about sitting quietly, feet on the floor, hands on your lap and breathing. It's about taking a moment to be with yourself and thinking only about your breathing, clearing your mind. Try a version of this when you're taking pictures. Stop, take in the scene, breathe, observe, pause. Take a picture, or don't take a picture, but be in that moment.
I consider myself extremely lucky to live where I do, in the South Downs National Park. It's a beautiful part of the UK and during lockdown I'm still able to get out and access my small part of it. I can run, cycle, walk the dog and usually I can take a camera too. I have a lot of camera equipment but at this moment in time I've chosen to restrict myself to using one camera and one lens. This way, I think about how I can capture the scene in front of me rather than be distracted by the kit.
For me, one upside to the lockdown has been the peace, both outside my home, in my environment, but also online. There's a reduced level of ambient, virtual noise fighting to steal my attention and get inside my head. I'm hoping I can manage this noise more effectively post-lockdown. With this in mind, one of the best photographic tips I can offer anyone is NOT to compare your photography to that of others. Don't value your work less because you get less love on Instagram than other photographers you follow. Photography, like art, is a subjective medium, make it your own.
Christopher Ison - Professional Photographer
@crsison 

photographychristopherison 

 crsison