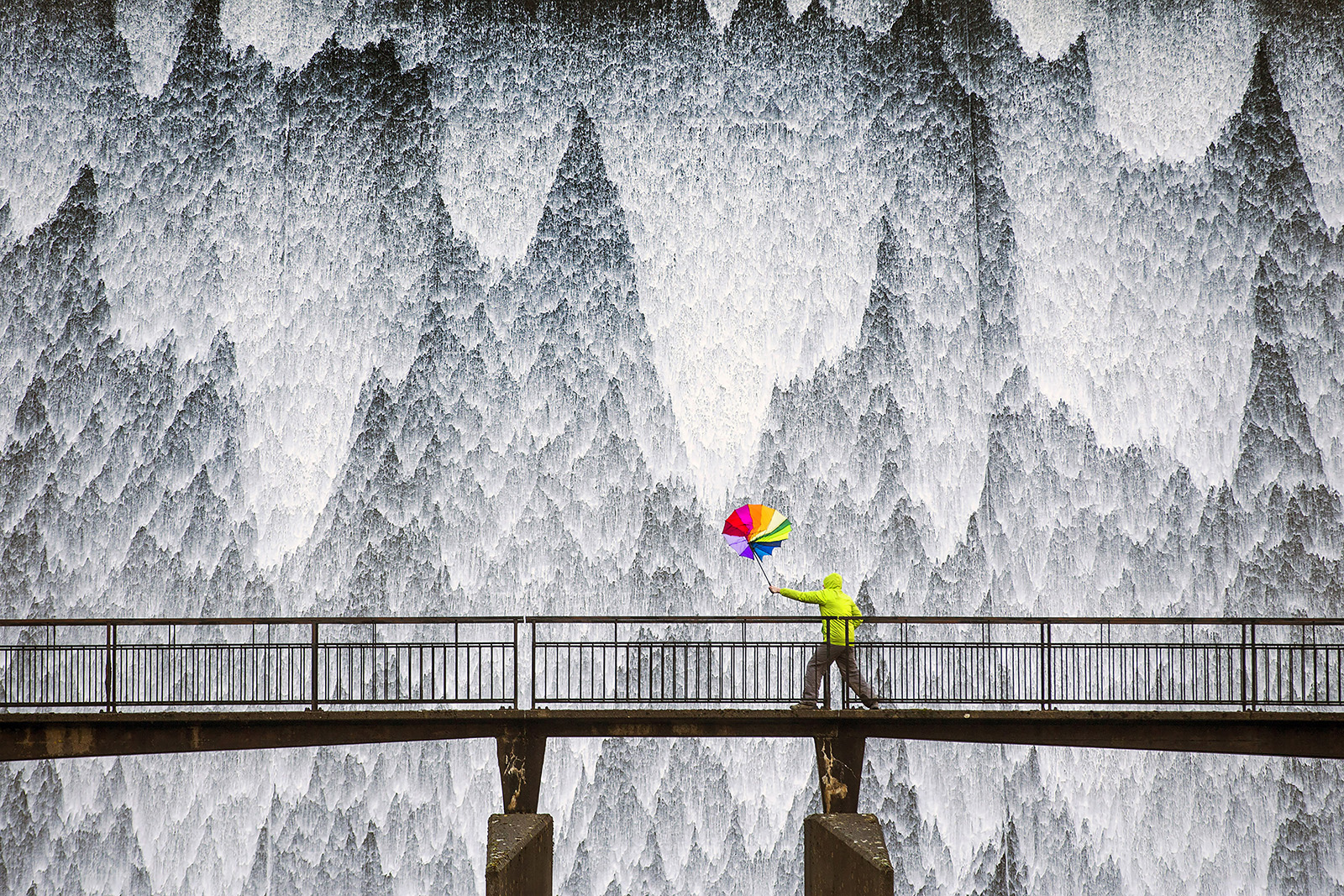 Dam Wet by Andrew McCaren
Photo location: Shap, UK
Camera: Canon 1DX with 70-200 2.8L Lens.
Days of heavy rain in the UK led to water cascading down the dam wall of Wet Sleddale reservoir near the village of Shap in Cumbria. Andrew captured this photo as he wanted to illustrate the heavy rain and strong winds brought to the UK by Storm Dennis in February 2020.
"Wet Sleddale more often than not doesn't overflow, but when it does, it's an amazing site, and the noise is deafening".
Storm Dennis impacted the UK on 15-16 February 2020, bringing high rainfall totals and causing flooding in parts of south Wales and England. Strong winds were also associated with the storm, with Aberdaron in northwest Wales recording a wind gust of 91mph.
Storm naming came into force in the UK in 2015 based on criteria combining the weather's impact and the likelihood of those impacts. Storms impacting the UK are named by the Met Office (UK weather service), the Irish weather service Met Éireann or the Dutch weather service KNMI.
Vote for this photograph
Please note: You're only able to vote on one photograph. Once you have voted, you will not be able to vote again.
More Weather Photographer of the Year 2022 Photos