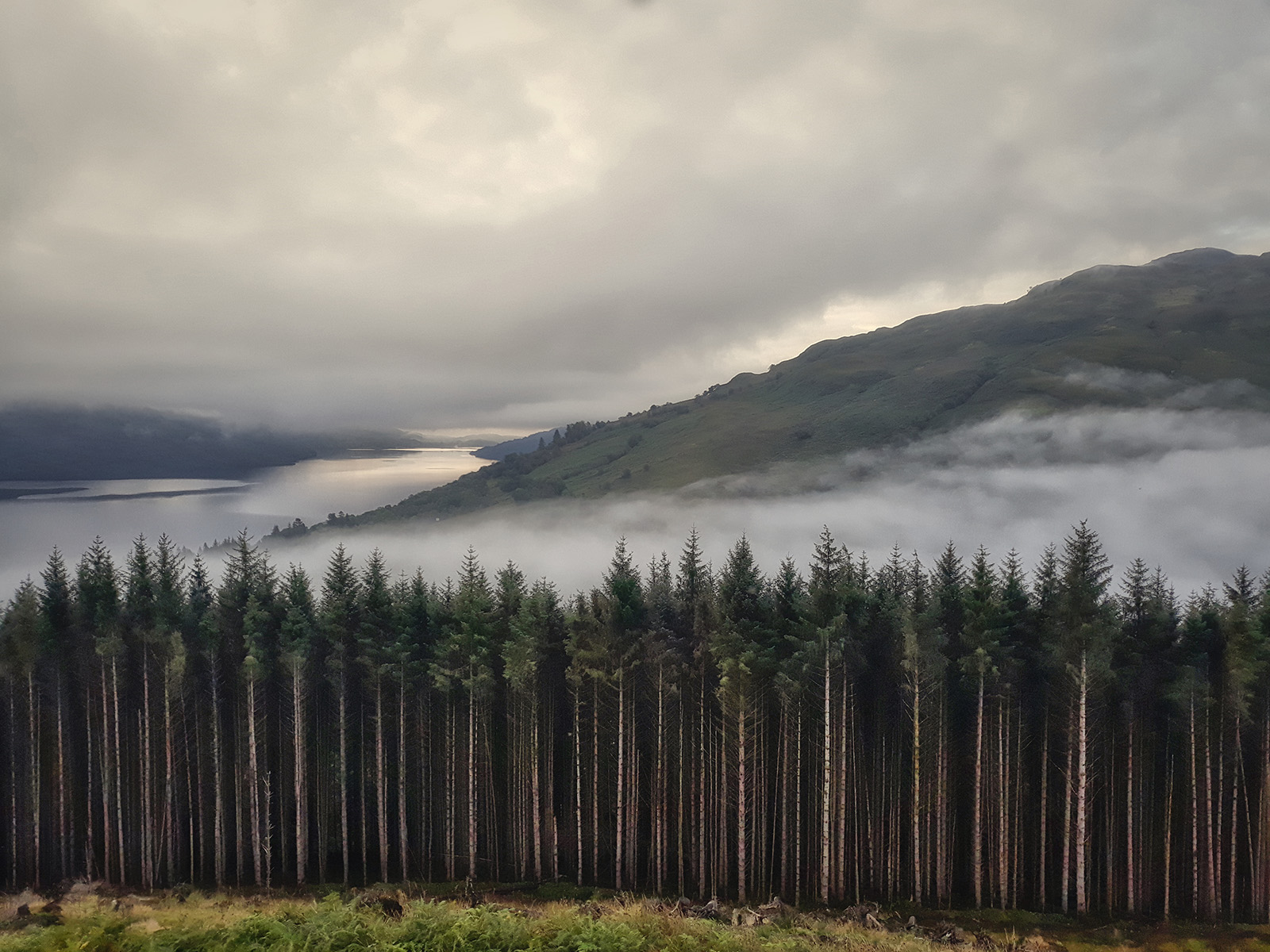 Scotch Mist by Vince Campbell
Photo location: Tarbet, Loch Lomond, Scotland
Camera: Samsung SM-J530f 3.71mm
An overnight stop in Tarbet, Loch Lomond in Scotland, and an early morning trek with dogs Oscar and Ollie up Cruach Tairbeirt revealed this beautiful misty scene to Vince. "The woods, the alps, the loch and Ben Lomond were bathed in 'Scotch mist'. This shot was taken just before the sun put in an appearance".
Mist, like fog, is a low cloud or small water droplets suspended in the air, close to the ground. The relative humidity in mist and fog is more than 95%, but the difference between the two phenomena is all down to visibility. If you can see more than 1,000 metres, it is called mist, but if it is thicker and the visibility drops below 1,000 metres, it is called fog.
Mist is typically dissipated quicker than fog and can rapidly disappear with even a light wind.
Voting has now closed.

Winners will be announced on Thursday, 6 October via RMetS Instagram stories at 6 pm (BST) before being shared on the Royal Meteorological Society's website and other channels.
More Weather Photographer of the Year 2022 Photos