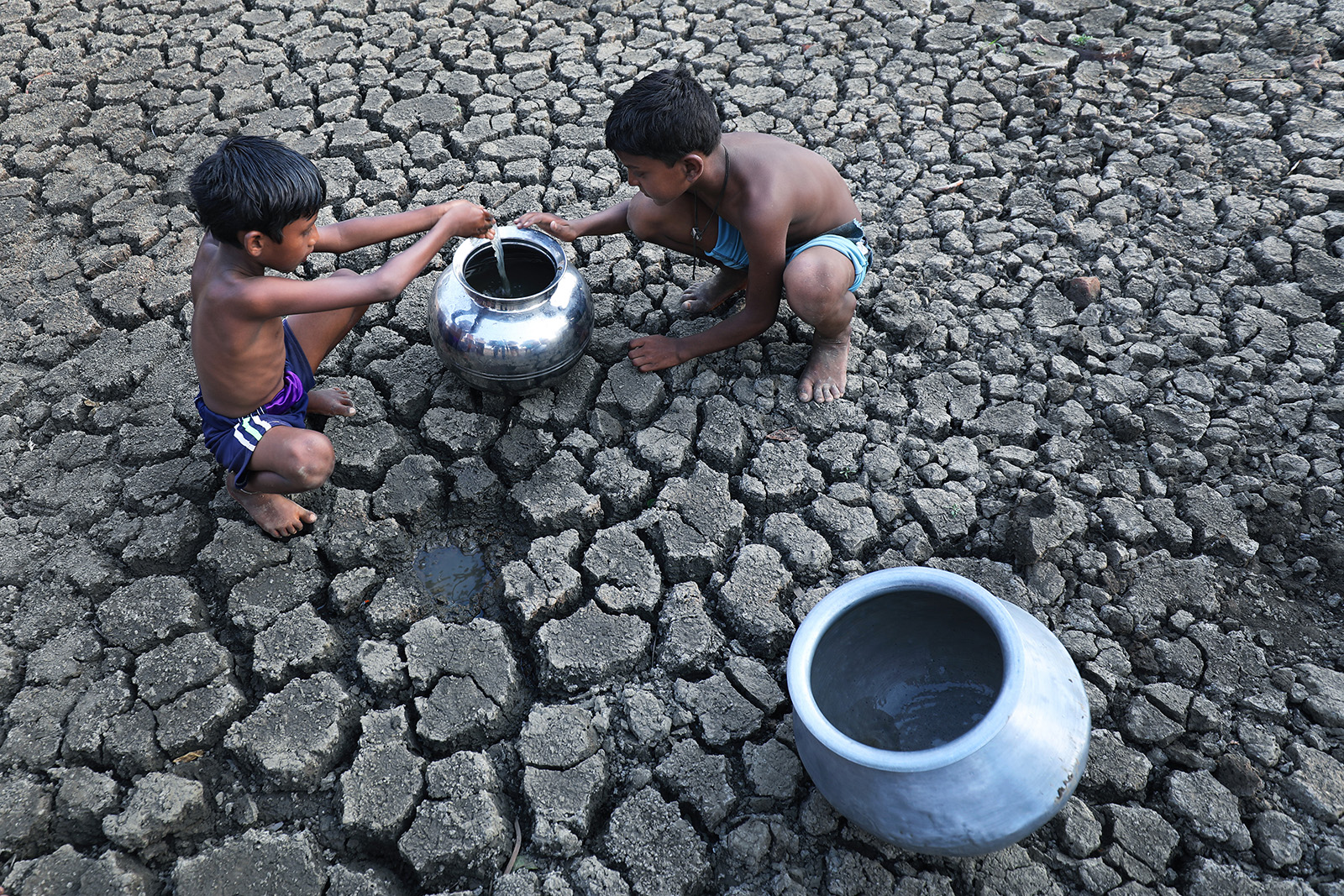 In Search Of Water by Barun Rajgaria
Photo location: Purulia, India
Camera: Camera - 5d Mark
Periods of extreme heat in India can cause rivers and ponds to completely dry up, leaving humans and animals struggling to find water. Barun, who took this photo, explains that during "drought, the women and children of the village [in Purulia, West Bengal] have to make deep pits in the dry river, in which the frozen water quenches the thirst of the people here".
The Intergovernmental Panel on Climate Change (IPCC) issued a new report in 2021, saying that climate change affects rainfall patterns with increased rainfall in high latitudes and a decrease over large parts of the subtropics, making extreme high-temperature events more frequent, more persistent and more intense.
Vote for this photograph
Please note: You're only able to vote on one photograph. Once you have voted, you will not be able to vote again.
More Weather Photographer of the Year 2022 Photos