The Royal Meteorological Society recognises and rewards excellence, through its medals, awards and prizes, to people and teams who have made outstanding and exceptional contributions to meteorology and related disciplines.
The Society's awards reflect the breadth of work in the meteorological community and it can be one of the most rewarding activities to honour peers and colleagues for their contributions to the science and profession, and through education and outreach. There are awards that recognise distinguished careers, honour outstanding contributions and reward important and original contributions of early-career scientists.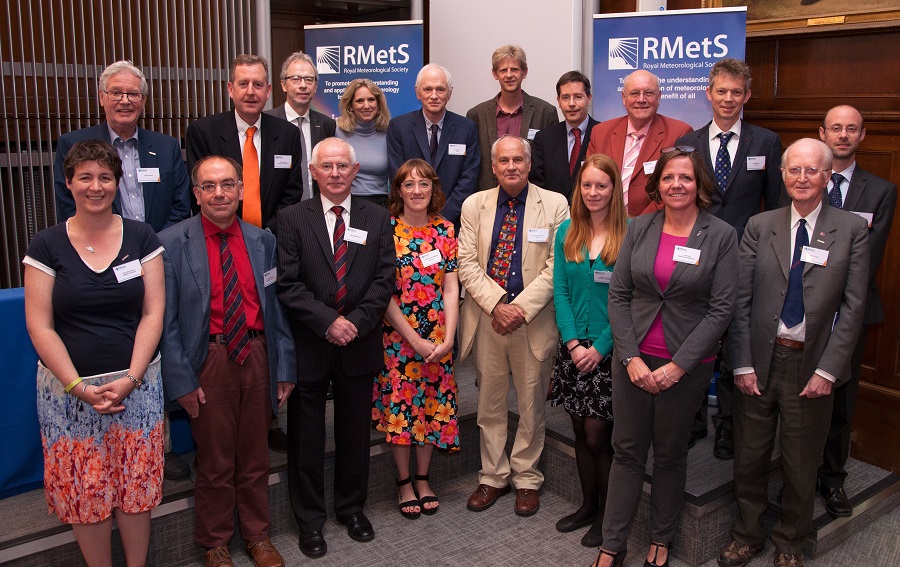 Call for Nominations - Awards and Prizes for 2019
CALL FOR NOMINATIONS NOW OPEN!
A. Nominations for Awards and Prizes
The Society invites nominations for the following Awards and Prizes for 2019, which will be presented in 2020. Please send a completed Nomination Form* to the Chief Executive (chiefexec@rmets.org) by 20 October 2019 for:
PRESTIGIOUS AWARDS AND PRIZES FOR DISTINGUISHED WORK AND CAREERS
AWARDS AND PRIZES FOR OUTSTANDING CONTRIBUTIONS PUBLISHED IN THE SOCIETY'S JOURNALS
PRIZE FOR ORIGINAL CONTRIBUTIONS OF EARLY-CAREER SCIENTISTS (also see Malcolm Walker Award)
AWARD FOR OUSTANDING CONTRIBUTION IN PUBLIC OUTREACH AND COMMUNICATION
AWARDS AND PRIZES FOR OUSTANDING CONTRIBUTION OR SERVICE TO THE SOCIETY OR THE SOCIETY'S JOURNAL WEATHER
B. Nominations for Honorary Fellowship
Honorary Fellowship is a lifetime accolade made to a select group of distinguished individuals whose careers in meteorology (or a related science) or as a public figure renders them a leader and role model within the meteorological community and an inspiration to future generations. Honorary Fellowship is limited to a small number of individuals and is the highest honour bestowed by the Society.
A list of the current Honorary Fellows is available on the Society's website at http://www.rmets.org/about-us/people/honorary-fellows-rmets. Please use the Nomination Form attached to submit your nomination.
C. Applications for the Malcolm Walker Award
The Malcolm Walker Award is bestowed annually to recognise and encourage emerging researchers who have brought new insights into an aspect of the environmental sciences, which includes elements of meteorology and/or oceanography. The application should demonstrate that the candidate has an understanding of the historical context of his/her research and is able to communicate their work to a diverse audience. 
Applications must be submitted using the Application Form for this award. The application must be supported by the research supervisor(s) responsible for overseeing the work of the candidate which is to be considered for the award.
Full regulations for each award can be found in the Standing Orders.
*All forms are also available as Word documents in the 'Awards Resources' box on the right-hand side of this page.
Full List of Awards and Winners