Prize for original research, innovation and significant contribution to meteorology and its application
The Hugh Robert Mill Award is awarded biennially for original research into the distribution or variation of rainfall or its application to meteorology or a related science.
The Innovation Award is awarded biennially in recognition of contributions from both the professional and amateur community and outstanding contributions to the work of national and international meteorological field campaigns.
The Vaisala Award is awarded biennially to recognise individuals or teams within the amateur community, academia or business who have made significant contributions to the field of observation and instrumentation. 
Hugh Robert Mill Award
Professor Emily Black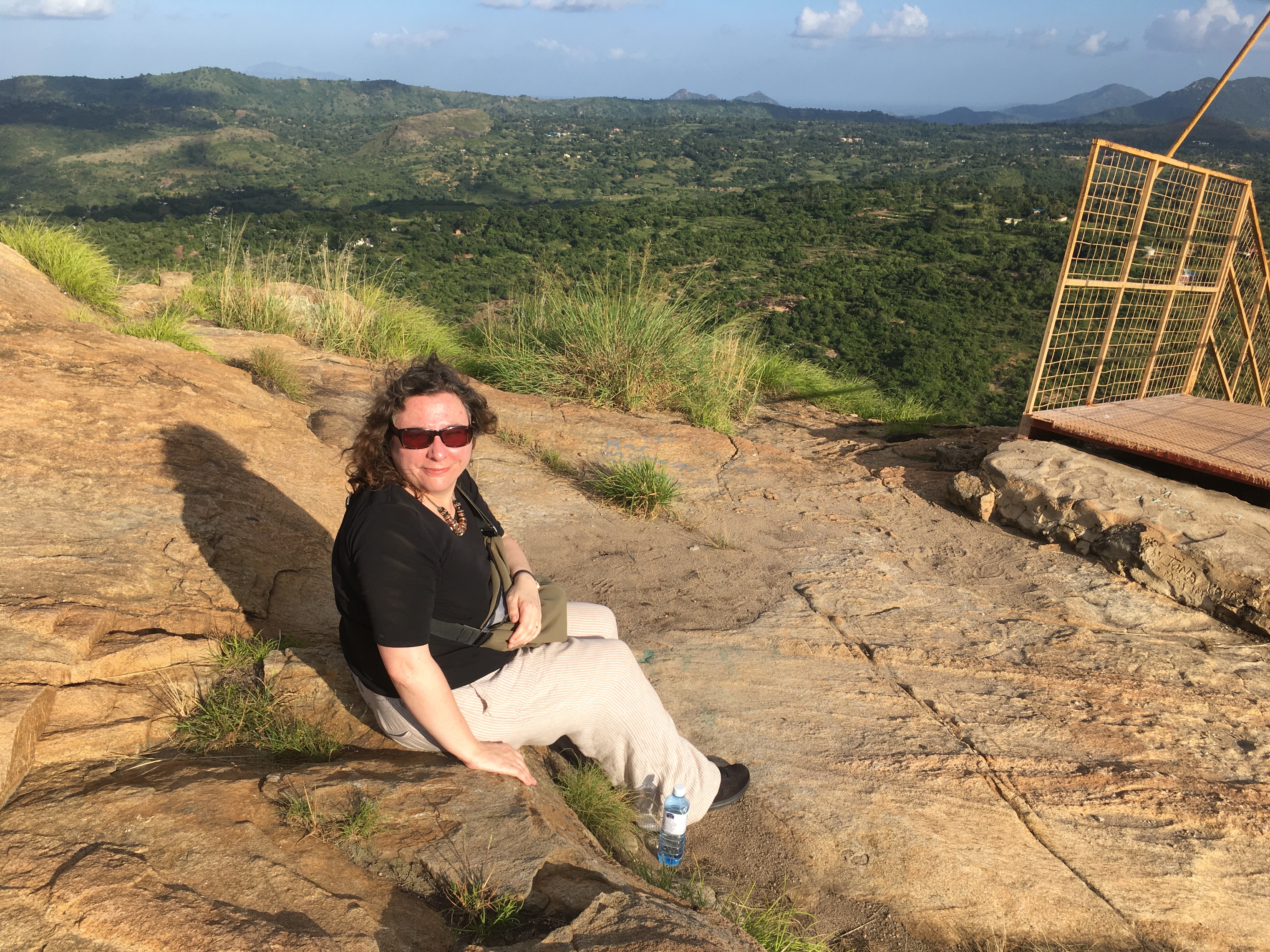 Professor Emily Black has pioneered a growing body of original research into the fundamental understanding of the distribution of precipitation and harnessing this knowledge for the benefit of society. Leading the University of Reading's TAMSAT group from the Department of Meteorology, she has developed new techniques to improve daily rainfall estimates, combining satellite and rain gauge data with detailed physical theory. This information is being exploited to improve livelihoods through novel applications such as index insurance and early warning systems as well as comprehensive training workshops that empower African meteorological agencies and worldwide organisations to exploit satellite-based rainfall estimates and additional hydrometeorological products. Professor Black's novel, sustained and societally beneficial activities are fully deserving of recognition by the Royal Meteorological Society's Hugh Robert Mill Award.
Combining detailed understanding of meteorological processes with regional expertise and inter-disciplinary collaboration, Professor Black has substantially widened the applications of precipitation estimates across an extensive and diverse range of projects. These have helped in strengthened resilience to agricultural drought in Africa through the development of an agricultural drought forecasting system; building capability for early warning of atmospheric hazard in developing countries; understanding how precipitation alters in a changing climate and how crops are affected. These projects actively involve industry and organisations in planning and decision making, but also individual farmers and practitioners reliant upon knowledge of rainfall across Africa. Results have been published widely, including within the Royal Meteorological Society's journals, attracting high numbers of citations.
Professor Black has ensured that detailed knowledge and approaches instilled within her group flourish through attention to personal development opportunities. She contributes extensively to teaching and supervision of postgraduate and undergraduate students as well as managing many early career research staff. This is, and will continue to be, of great benefit for future leaders and practitioners dealing with hydrological processes in a changing climate. She also contributes strongly to the wider community through external activities as well as acting as a long-standing Associate Editor for the Royal Meteorological Society's Atmospheric Science Letters journal. Extensive outreach including training and knowledge exchange activities, media engagement and commercial partnerships are rooted in bringing fundamental understanding of rainfall distribution to benefit livelihoods, leading the contribution from the University of Reading and externally with partners across the UK and internationally.
In summary, Professor Emily Black has led novel, sustained and influential activities which have advanced fundamental understanding of the distribution of precipitation in the past, present and future, and crucially harnessed this knowledge for the benefit of society. She is a worthy and deserving recipient of the Royal Meteorological Society's Hugh Robert Mill Award.
Acceptance message

I would like to thank the Royal Meteorological Society for awarding me the Hugh Robert Mill Award for my work within the TAMSAT programme. I am, of course, personally honoured by the Society's recognition of twenty years of work on African rainfall. TAMSAT, however, has a wider aim: to enable Africans to benefit from scientifically credible information on drought, and I see this award as acknowledgement of the importance of TAMSAT's mission.

It is sadly ironic that the regions of the world with the greatest need for reliable information on precipitation have the greatest difficulty in maintaining dense ground observing networks. The need for real time observation of precipitation in Africa led to the foundation of TAMSAT at the outset of the satellite era in the 1970s. Indeed, the pioneering work on remote sensing of rainfall carried out by James Milford, George Dugdale and David Grimes, amongst others, has formed the basis of many of today's climate services throughout the global tropics.

TAMSAT is, and has always been, a team effort, underpinned by young scientists at the start of their careers. The progress I have made is due, in no small part, to the support of Ross Maidment and Helen Greatrex, who have been at my side throughout my time in TAMSAT.

Finally, I would like to thank my parents, husband and sons for their unstinting generosity and patience, especially with the endless travel to Africa.

I dedicate this award to my friend and mentor, the late Dr David Grimes.
Innovation Award
Squadron Leader Kenneth Horn
Sqn Ldr Ken Horn has been a natural leader and innovator over his long and very successful career both as an Operational Meteorologist in the Met Office and in the RAF. Sqn Ldr Horn's passion and expertise in global meteorology as well as his enthusiasm to pass on this knowledge and experience, makes him a key expert and mentor in Global Operational Meteorology.
Sqn Ldr Ken Horn has spent over 40 years in the Met Office. Starting off as an observer at RAF Carlisle in 1975, after gaining an HNC while working at Newcastle Weather Centre, he was selected for forecaster training, qualifying in 1983. Since then he has held many forecasting posts at many Met Office locations in the UK and overseas which including period as Chief Forecaster at the Met Office Defence Met Centre at HQ Air Command between 2004-8.
In 1990 Ken joined the Mobile Met Unit (MMU) which is the Met Offices' RAF Reserve Unit, that supports UK operations and exercises across the world. Within weeks of commissioning he was deployed to The Persian Gulf in support of UK and coalition forces during Gulf War One. Over the coming 30 years Ken has deployed over 75 times in support of UK and NATO operations, as well as numerous exercises' in the UK and across the world. In 2018 the RAF recognized, Ken's huge contribution to operations, when he was awarded a Chief of the Air Staff 's Commendation. This was presented in person by Chief of the Air Staff, Air Chief Marshall Sir Stephen Hillier on 1 Nov 2018 and it was a mark of the high regard the RAF has for Ken, that Sir Steven presented this award in person whilst Ken was deployed on Operations in Afghanistan.
Throughout his career Ken's passion and influence especially when training and mentoring less experienced meteorologists, has been an inspiration to everyone. Going back to basics, "no NWP days," and using all your senses when observing the weather, have been but a few examples of Kens mentoring and coaching that have been more widely adopted.
His influence is not restricted to Met Office staff, as he is also noted for passing on his passion and knowledge of meteorology to his many customers: from the most senior to the most junior of personnel. Many a time when off duty when deployed with MMU, Ken can be found surrounded by a group people, many of whom are not usually direct customers of the services, but who are non the less captivated by his passion and enthusiasm, kindling within them an interest in weather and climate.
Ken's endless energy and drive for excellence, means he has made a significant contribution in the educating, informing and motivating of countless Meteorologists on their future careers in Meteorology as well as other customers both in and outside of the Met Office.
Acceptance message

I am humbled and honoured to receive this award from the Royal Meteorological Society, it means a great deal to me, especially as it comes from one's fellow piers in this esteemed profession.

However, where did it all begin for me? It goes back a long way to a hill farm in County Durham. I was 7 years of age and I had been asked to go and get the cow in for milking. Whilst walking across the field the sky was becoming darker and darker. All of a sudden there was a flash and instantaneous bang and then the next thing I remember is running over the field, scaling a wall and telling my Mother I had to learn about the bang! A bolt from on high. I am a great believer in mentoring, and I was fortunate to have 2 such good ones in my career from which I learned so much from and indebted to. Both sadly no longer with us but still remembered.

Ian Smith spent many hours going through the best ways of observing the weather when I joined the Met Office at RAF Carlisle in 1975. George Stevenson was the expert in weather forecasting for the Vale of York. I always remember the phrase if you can smell the sugar beet factory in York the 1000 Z fog clearance will be delayed! Sound advice.

My best words of advice for anyone starting out as a meteorologist is to enjoy observing the weather to get a better feel of it. The results will be in you being a better forecaster.

Once again, thank you very much for this award.
Vaisala Award
Mr Malcolm Kitchen, Dr Edmund Stone and Mr Stephen Addy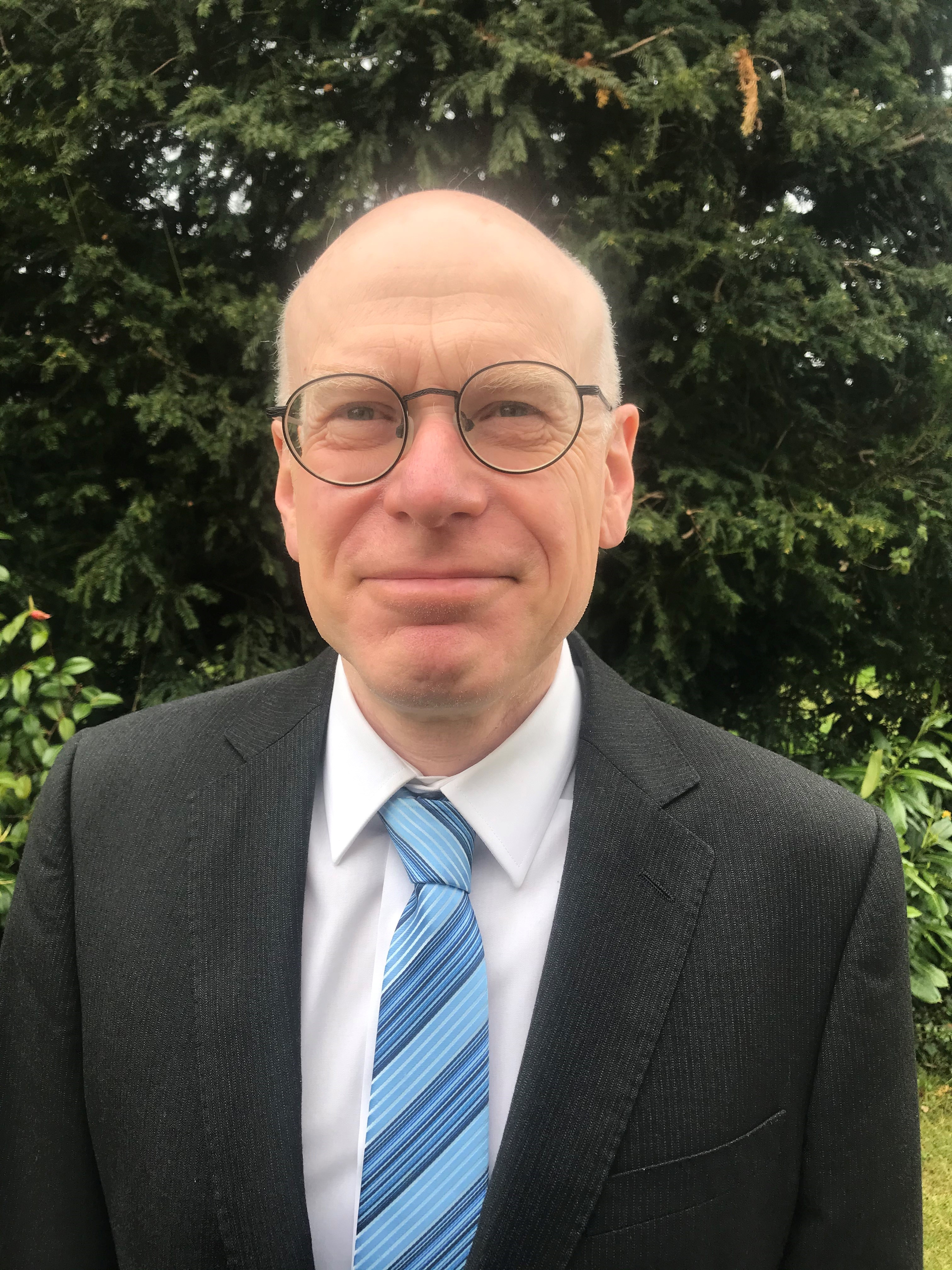 Recent rapid advances in high-resolution regional numerical weather prediction (NWP) has seen the rate of increase in model grid resolution outstrip the growth in the density of observations of the atmosphere. While there will always be a requirement for a backbone of managed meteorological observations networks, we must also increasingly turn to novel sources of meteorological information to complement these data in order to initialise and verify the models. Mr Malcolm Kitchen, Dr Ed Stone and Mr Steve Addy are awarded the Royal Meteorological Society's Vaisala Award 2020 for their contribution to making these novel observation ideas a reality.
Mode-Selective (S) Enhanced Surveillance (EHS) ("Mode-S") data are aviation standard broadcasts issued by the majority of civil aircraft when interrogated by aviation surveillance radars. The transmissions are free to intercept and, with suitable low-cost hardware, the messages can be decoded to give details of aircraft location, height, heading and ground speed. Further processing and quality control can then be applied to derive winds at the location of the aircraft (and also a lower quality air temperature) at whatever altitude the aircraft is flying. The possible meteorological application of Mode-S data was initially proposed to the Met Office by Steve Addy in early 2011 via call to the Office's Weather Desk. Working with Malcolm Kitchen, he developed the initial software to decode the Mode-S messages. The work was then fully brought into the Met Office where Malcolm Kitchen demonstrated that the data could indeed be quality-controlled to a high enough standard to be fit for use in the data assimilation systems used to initialise operational NWP models. The baton was passed to Dr Ed Stone, who then turned the validated concept into a working pre-operational network of receivers sited on the Met Office's radar sites.
Rolling forward to the present day, and with significant input from many talented individuals from across the Met Office, Mode-S data are now a significant operational data source in its 1.5 km resolution UK NWP model. It is believed that this initiative represented the first operational use of Raspberry Pi in UK government.
The current UK network of receivers now stands at nine, including three that were added in 2020 to improve coverage of conventional aircraft-based measurements, which was severely impact by the reduction in flight numbers due to Covid-19. Prior to 2020, Mode-S typically delivered approximately 7,000,000 wind observations aloft daily over the UK domain, including 400,000 below 5000 ft. This number will continue to increase as part of the ongoing development of a European Mode-S data hub, led by KNMI with the full involvement of the Met Office.
Mr Malcolm Kitchen, Dr Ed Stone and Mr Steve Addy are being awarded the Royal Meteorological Society's Vaisala Award 2020 in recognition that they propelled this idea into reality, whilst also acknowledging the wider cast of talented colleagues and collaborators (both in the Met Office and internationally) who have been instrumental in developing this capability.
Acceptance messages

Malcolm Kitchen and Dr Edmund Stone, Met Office:

We are delighted to receive this award from the Royal Meteorological Society for the Mode-S meteorological observing system. Stephen first approached the Met Office with the idea in 2011, and eight years later, the data were being assimilated in the UK high resolution operational weather forecasting model. Over that period of time, at least 50 people have been involved in making this happen and engaged in a wide range of tasks – from procurement, contracts, installations, communications, databases etc….. We recognise all of their contributions to the success of the Mode-S system, we would particularly like to highlight the work done by Gary Pearce on the hardware design and installation. We would also like to acknowledge the role of the Royal Netherlands Meteorological Institute (KNMI) as fellow pioneers of the exploitation of Mode-S data in operational meteorology .

Looking to the future, the countries of Europe are now involved in a collaborative effort to expand the volume of Mode-S derived meteorological data available within Europe. We believe the technique also has the potential to provide high volumes of observational data in any part of the world with commercial air traffic and the necessary air traffic control infrastructure. We have worked as part of the HIWAY project to collect data around Lake Victoria and hope that the information we gained will enable future investment to further Operational Meteorology in the area.

Stephen Addy:

I am thrilled to accept this award along with Malcolm Kitchen and Dr Edmund Stone from the Met Office.

After acquiring a "Mode-S" receiver and analysing the data, I realised that it might be possible to calculate meteorological data, for free, in real-time, from all those planes flying above us. I sent this proposal to the Met Office, and given my background is in computing, not meteorology, I was not expecting a reply. It is with considerable credit to The Met Office and Malcolm Kitchen in particular that not only did I get a reply, but they were prepared to allow me to develop the initial software and run the initial tests. With the concept proven, all further development was then carried out in-house by The Met Office.