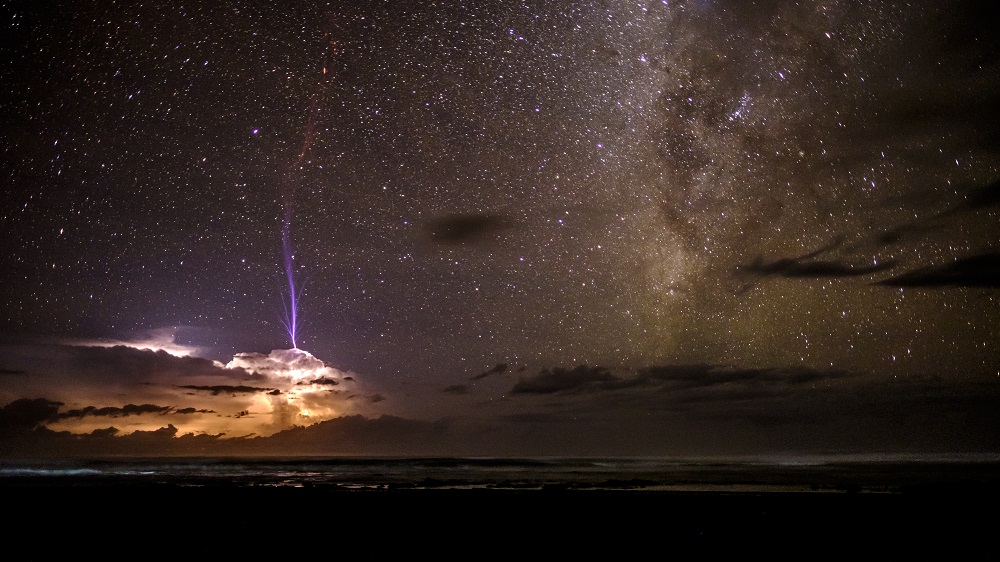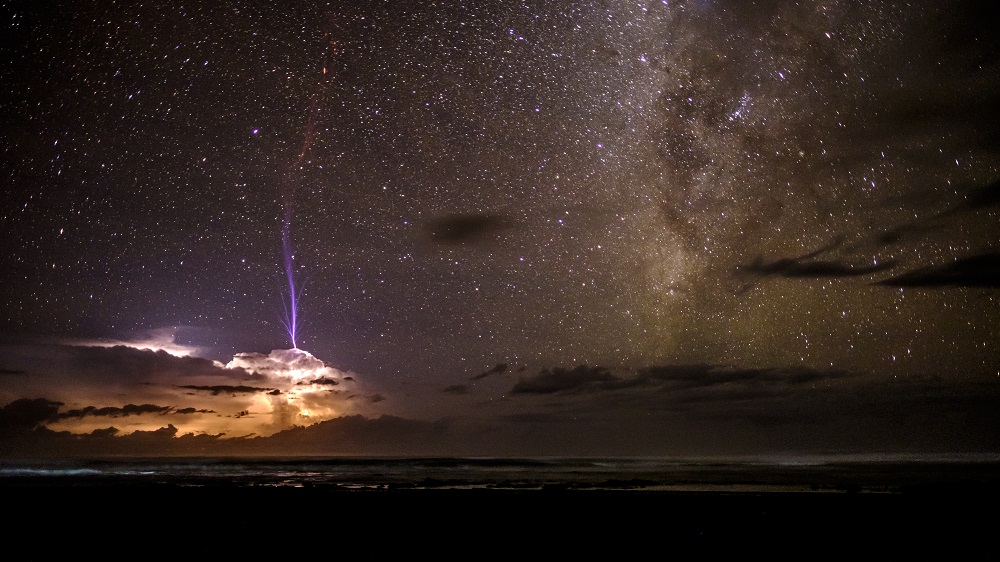 Sprites are more than just mythical creatures — they are an electrical phenomenon that occurs high above active thunderstorms at altitudes above 50km (30 miles).
Sprites are rarely observed, however when they do appear they are a large but faint, reddish-orange flash that is nearly impossible to witness with the naked eye. The phenomenon is best viewed at night and also from a distance of at least 150km away. Despite it being a challenge, sprites are best captured on camera using highly-sensitive equipment, and although difficult, it is not impossible as this image shows.  
Photo credit: Sprite Lightning by Ben Cherry, 1st place, over 16s, RMetS/RPS Weather Photographer of the Year 2016 competition
"The image was taken in Punta Banco, on the Pacific coast of Costa Rica. I was based out there as a scarlet macaw researcher for the Wild Macaw Association. The storm was far out at sea during a new moon, so there was very little light and as a result the stars were spectacular. Just after I started the exposure this sprite strike illuminated the sky, shooting up into the atmosphere. This is the only sprite lightning strike I have ever witnessed."