Award for outstanding contribution in public outreach and communication
The Climate Science Communications Award is awarded annually in recognition of outstanding scientific contributions in the field of climate science and proactive outreach activities to communicate climate science. The Prize is awarded to a member of the Society who has made a significant contribution, in the field of climate science, and who has also excelled in increasing the understanding of climate science among members of the general public.
The Michael Hunt Award, which commemorates the achievements of Michael Hunt who was a TV weatherman, is given biennially for excellence in increasing the understanding of meteorology or its applied disciplines among members of the general public. 
Climate Science Communications Award
Dr Tamsin Edwards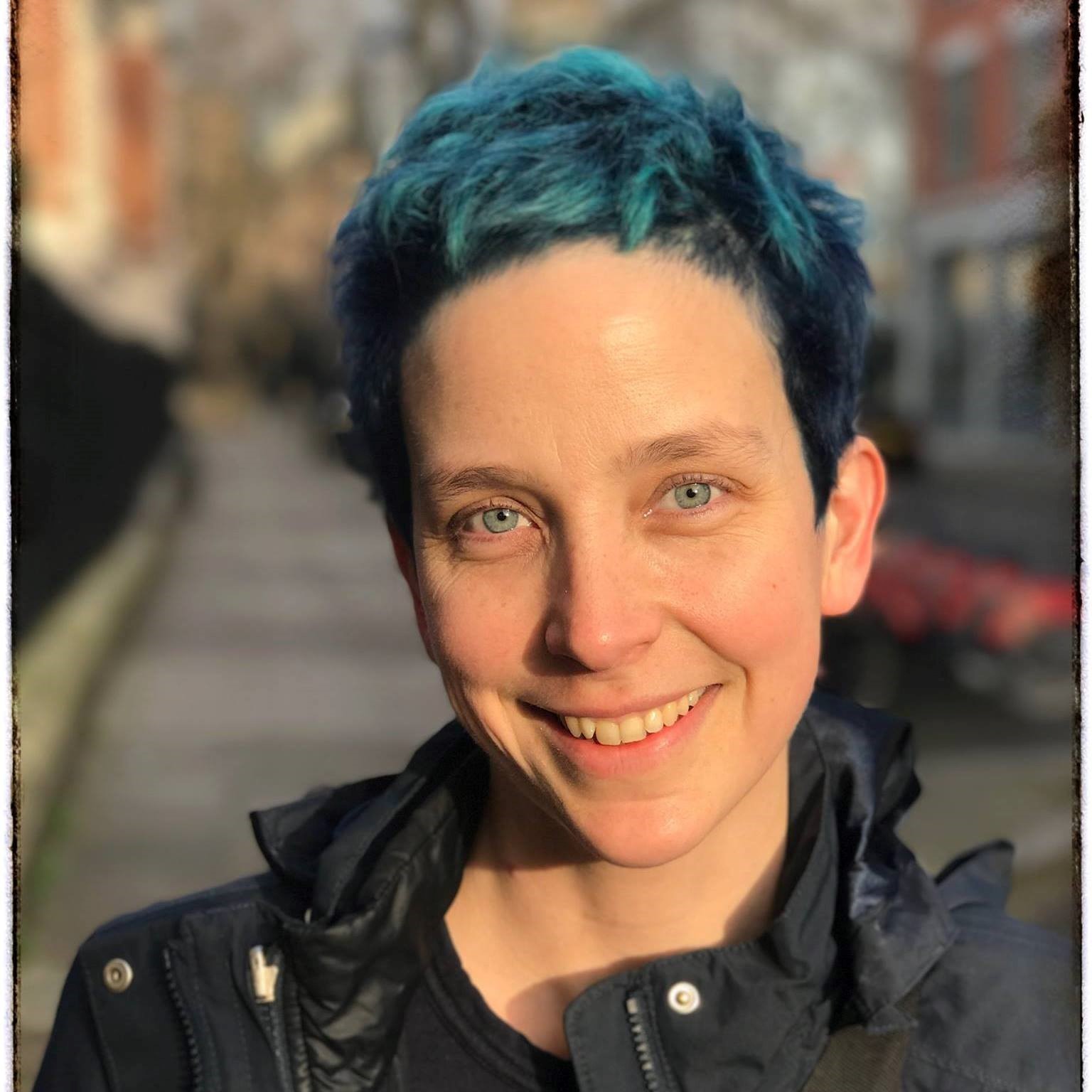 Dr Tamsin Edwards is an outstanding climate scientist who has been a leading and highly-respected communicator of climate science for over a decade. She has made a number of ground-breaking contributions to the understanding of the role of the cryosphere in the climate system, improving the quantification of ice sheet responses to future climate change. Alongside this, she has set the standard internationally for pro-active, open and objective communication with the public on climate change and its scientific basis, and has built a huge reputation for clarity and as a trusted voice of authority.
Dr Edwards has written and co-authored numerous papers in high-impact generalist journals and specialist journals. She is a Lead Author on the 6th Assessment Report of the Intergovernmental Panel on Climate Change (IPCC), and regularly advises the UK government on the science of climate and sea level rise, and on climate communication. Dr Edwards frequently gives keynote presentations and guest lectures at a wide range of international scientific conferences, organisations and professional bodies, as well as talks at public events and festivals.
Dr Edwards's record of engagement with the public on the scientific basis for climate change is second to none. She was one of the very first climate scientists to be active on Twitter in communicating climate science, and was the first British female climate scientist to be prominent on this platform. As @flimsin, she rapidly built a large and enthusiastic following, not only of fellow scientists but also a large number of members of the public, the media, NGOs and government staff working on climate policy. Her blog "All Models Are Wrong" similarly gained a strong reputation. By engaging openly and objectively, in a scientific rather than advocational manner, Dr Edwards has gained a highly credible reputation as a trusted voice of science. Importantly, she engages fairly and patiently with critics, and has built a high level of trust with an audience with a wide diversity of views.
Dr Edwards has been appearing in the national and international broadcast and print media regularly for many years, and acted as a scientific advisor to major documentaries. She has been a science presenter on BBC Radio 4 and been interviewed on numerous occasions on prime-time TV and radio news. Dr Edwards has written a number of articles for national newspapers, and is well-known as a writer, presenter and interviewee who can discuss a wide range of climate change topics with expertise, authority and clarity.
Dr Edwards also provides expert advice. She was principle scientific advisor for the BBC documentary Climate Change By Numbers and the sole scientific advisor for the BBC Horizon Guide to Climate Change. She also provided expert advice to the BBC for "Two degrees" with David Attenborough and to the BBC Trust for the investigation of a breach of editorial guidelines.
Having made such outstanding contributions to improving the understanding of climate change science among the public and policymakers, there is no doubt that Dr Tamsin Edwards is a very worthy recipient of the Royal Meteorological Society's Climate Science Communications Award.
Michael Hunt Award
Felicity Liggins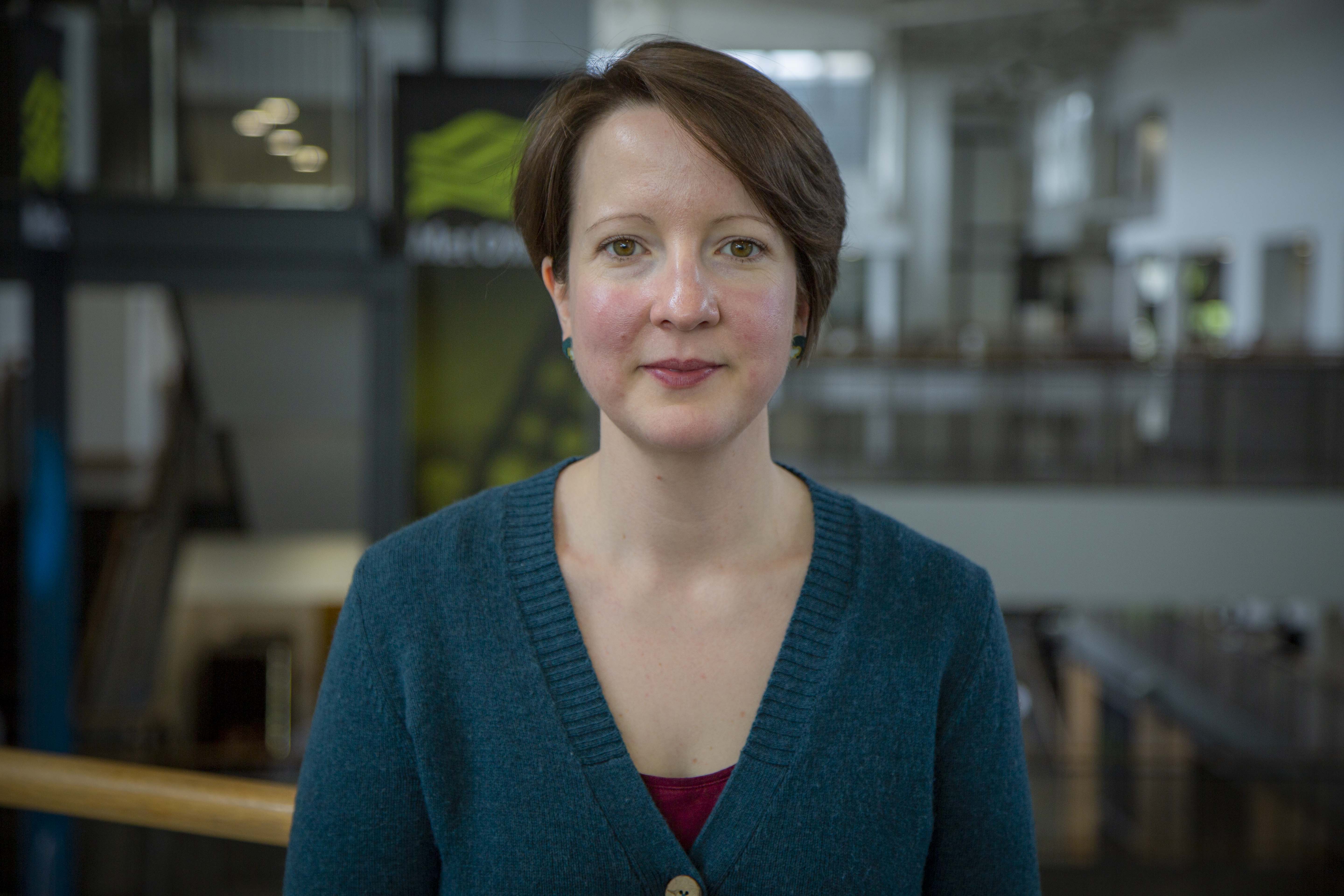 Felicity Liggins is a very deserving recipient of the 2020 Michael Hunt Award, which recognises excellence in increasing the understanding of weather and climate among members of the general public. Over ten year ago, she began to voluntarily coordinate the Met Office's science, technology, engineering and mathematics (STEM) education and outreach activities. During the last decade, she has successfully built the award winning Met Office STEM Outreach Programme to promote the work of the Met Office to young people and wider communities, and highlighting how a career in STEM can be exciting, rewarding and of benefit to society.
Felicity Liggins is currently the Met Office's Scientific Manager for Education Outreach. In 2008, she joined the Met Office, and became involved in delivering schools and public talks and hosting visits to the Met Office. With fewer than ten STEM Ambassadors in the Met Office, and an increasing number of requests for weather and climate experts to deliver outreach activities, she saw the need to encourage and coordinate willing expert volunteers. In 2013 the Met Office's STEM programme was a finalist in STEMNET's annual awards. And by 2016, she had encouraged over 270 colleagues to become official STEM Ambassadors, a network which she coordinates and utilises to deliver weather and climate outreach around the UK and beyond. In 2016 she was the winner of the "Outstanding Colleague" Met Office Award for Excellence, recognising the work she has done to bring a dynamic team of colleagues together to deliver outstanding education and outreach, and inspire the next generation of scientists.
As part of her commitment to science education and outreach, she undertook a master's degree in Science Communication in 2011. This continued professional development enabled her to advance and share her expertise in communicating weather and climate science.
Through the Met Office's STEM Outreach Programme, she founded the Met Office Science Camp programme, a highly successful overnight experience at the Met Office building in Exeter for 11- and 12-year olds. Seeing the value in collaborative approve to outreach she has developed exciting partners with organisations around the UK, including the Royal Meteorological Society.
In 2014, the European Meteorological Society (EMS) awarded the Met Office's STEM Outreach Programme the EMS Outreach and Communication Award. In 2016, Sandscape, a creative and collaborative outreach project led by Felicity Liggins, was highly commended in the EMS's annual awards. Sandscape was developed through a collaboration with the creative organisation Einstein's Garden, and was first delivered at the Green Man Festival in 2015.
During 2020, the Met Office for Schools programme, developed by Felicity Liggins, came into its own. The hugely popular programme makes fun and educational virtual outreach activities available for teachers and home schooling, and has had over 20,000 downloads during the last year. She also took on delivery of the FutureLearn Learn About Weather MOOC (Massive Open Online Course), developed with partners including the Royal Meteorological Society. This innovative outreach work gained another Met Office Award for Excellence for demonstrating one of the Met Office key values "We are a force for good".
Acceptance message

One of the things I tell young people is that you don't always know what you're going to be when you grow up. I wanted to be a geologist. I even got a degree in geology. But now I'm doing something completely different and it's brilliant! When I joined the Met Office as a climate impacts scientist, I never imagined that a few years later I would be leading a new Education Outreach programme. But as I started to do school talks alongside my day job, I soon realised that a coordinated approach to such activities could have all sorts of benefits. A new career path started to take shape.

Over the intervening years, our programme has grown in its reach, ambition and impact. From our Science Camps to our sand-sculpting workshops to our online resources for use in the classroom, we've explored new ways to engage and inspire young people across the UK and beyond. As we've evolved, we have also seen how our programme helps develop the skills and confidence of our staff volunteers, how it helps them learn about what their colleagues and our partner organisations do, and looking forward, how it can help us create a working culture which actively values difference and unlocks the potential of an inclusive workforce.

I am very proud to have been recognised for my work. I would like to thank the colleagues who nominated me, but more importantly, also thank all those who have worked with me over the years to deliver our programme. I've had a lot of fun along the way and every day I learn something new thanks to their enthusiasm and passion – it doesn't get better than that.