Continuing Professional Development

Continuing Professional Development, or CPD, is defined as the systematic maintenance, improvement, and broadening of knowledge and skills.
It covers technical and professional topics and, as the name suggests, should be undertaken throughout one's working life and should continue beyond the attainment of a professional qualification.
Society members are encouraged to keep their own detailed record of CPD activity for their own benefit and can do so using our online tool ACCSYS.
CPD activities can be undertaken in the work-place or external to the work-place (for example, outreach and education, external training, site work, contributing to the activity of professional bodies etc).
The following list gives an indication of the broad range of activities that can be considered relevant to CPD:
Advisory work

Attending conferences, seminars, courses, exhibitions relevant to professional expertise

Attending events e.g. Conferences, Exhibitions, Seminars, Networking events

Attending internal courses and specialist meetings

Authoring books

Authoring papers, chapters, articles, webpages, reports or tender documents (in full or in part)

Careers development work

Chairing courses and specialist meetings

Commercial Meteorology

Consultancy

Delivering lectures

Delivering training courses

Expert witness

Informal learning - on-the job training, being coached or mentored

Informal learning - reading, research

Informal learning - viewing video/other multimedia or listening to podcasts/CDs

International collaboration

Mentoring

Mentoring and assessing CPD and CMet/RMet

Presenting papers, leading/facilitating professional meetings and discussions

Press and media activity

Professional projects

Promoting and presenting

Research work

Resource development

Structured learning e.g. Studying for a qualification, training courses, tests

Taking part in public and educational out-reach

Visiting/working with partners or other professional groups

Voluntary work and Other e.g. volunteering for the Society a charity or within your community

Work shadowing
These activities need to be in the field of meteorology or related fields - judgement on the applicability is made by the CE/CPD panel on a case-by-case basis.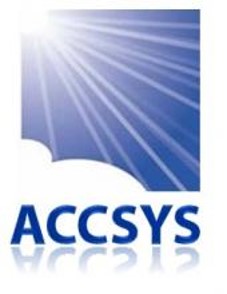 Introducing ACCSYS - the Royal Meteorological Society's online tool for accreditation applications and recording your personal CPD activities.
ACCSYS can be used by all Society members and is useful for recording your career objectives and work experience, as well as CPD activities. You can collate your CPD activities and export/print for your personal use or as part of your employer's appraisal scheme.
Those working towards or maintaining their Registered Meteorologist (RMet) and Chartered Meteorologist (CMet) can use ACCSYS to record CPD, to apply for RMet and CMet online and to submit regular CPD Reports.
Resources