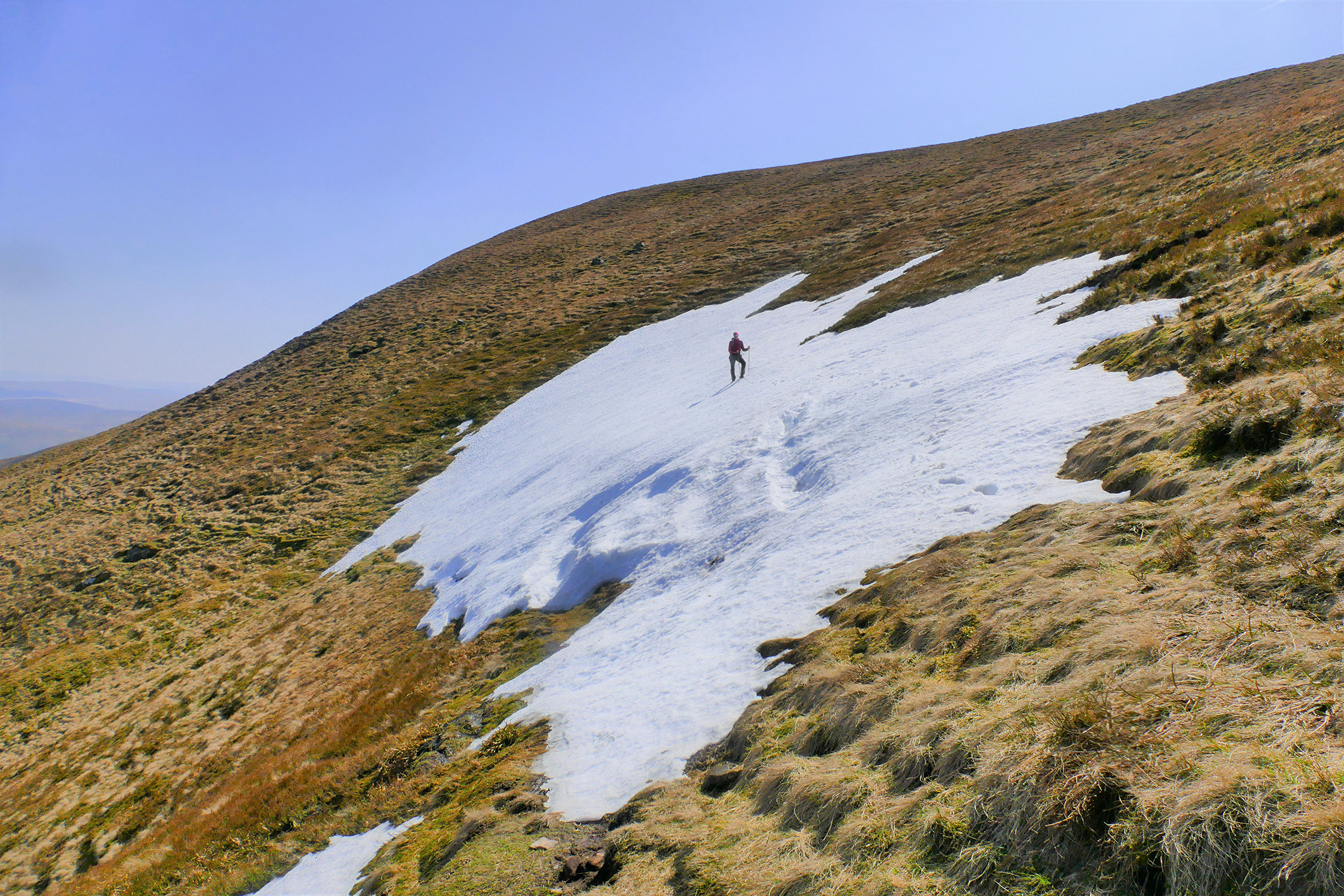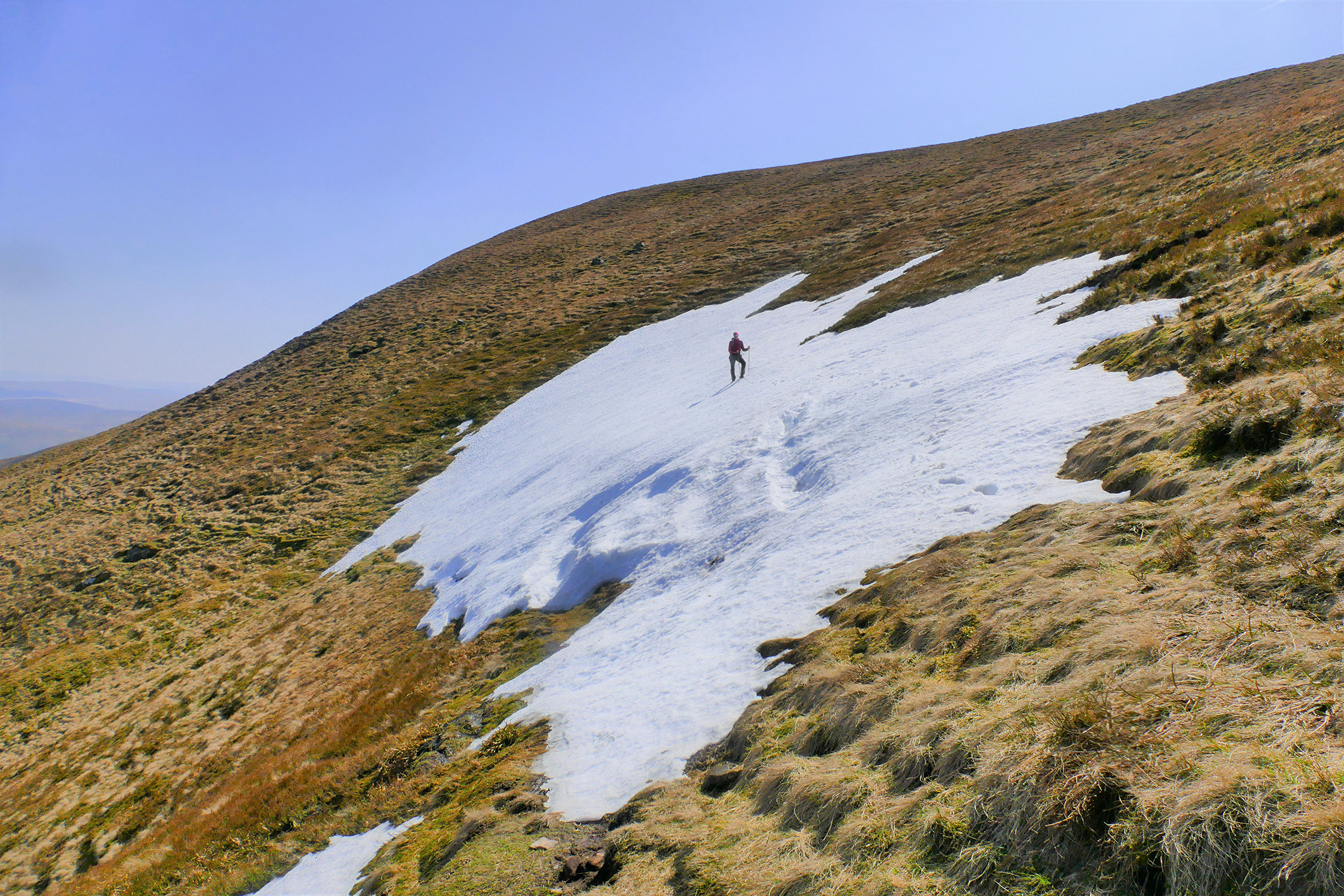 Scottish Snow Patches Report for 2020
The 25th Annual Review of the survival of Scottish snow patches has been produced afresh by Iain Cameron, Blaire Fyffe and Attila Kish. It will be printed in full in a forthcoming issue of Weather. Once again, the article is a tribute to the effort and determination of the Review's authors to record the fate of winter snow in Scotland. With Covid-19 restrictions hampering travel, the 2020 study is even more noteworthy. Extra use had to be made of ever-willing local observers, who could get to snowy locations without breaking lockdown rules, and light aircraft were employed to ensure full geographical coverage.
A number of conditions may help a patch of snow to survive, even when temperatures rise well above freezing point:
Heavy snowfall during the previous winter

Snow lying in a hollow that rarely sees the sun

Cooler than normal spring, summer and autumn

A more northerly location

Early return of significant snowfall next winter
In 2020, the February snowfall of around 200% of the monthly average over many parts of Scotland provided a good start. But it was also important that south-westerly winds prompted large amounts of snow to settle in the lee of the highest ground, in north-easterly facing hollows. Such locations are often not well exposed to the sun, even in summer, and so melting is inhibited. In 2020, these two effects offset the somewhat milder than average spring and autumn, as well as the relatively late return of snowfall in October and November.
Making observations on consistent days from year to year is important as it enables comparisons to be made with previous years. In 2020, the annual 'All-Scotland' survey took place from the air on the usual date of 19 August. The count of 179 snow patches on that day was the third highest since 2008.
Overall, by the time significant winter snow fell again in November 2020, twelve snow patches had survived from winter 2019/2020. This was the largest number since 2015, with Britain's snowiest place, Braeriach, accommodating three of them and Ben Nevis (Scotland's highest peak) another three. Several locations had later or lower-lying snow patches than usual. The last snow to disappear from the Glen Coe ski centre survived until 17 August. To the south of the central belt, the remaining patches, many of which had unusually survived well into May, finally disappeared on 13 June.
To get the full flavour of this year's report, members can read the whole article in Weather.
2019's report is summarised here.
You can find more information about how to become a member of RMetS here.