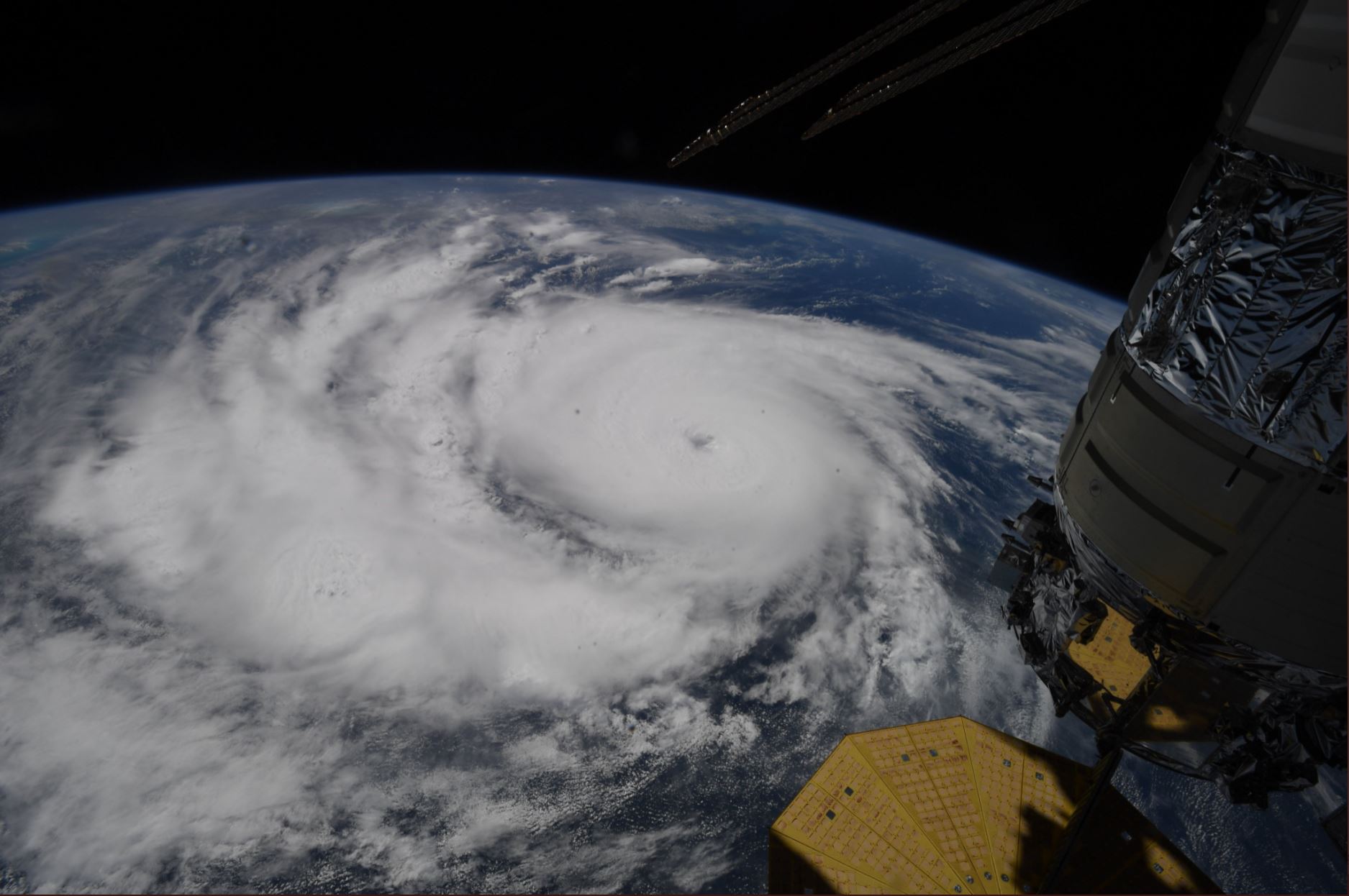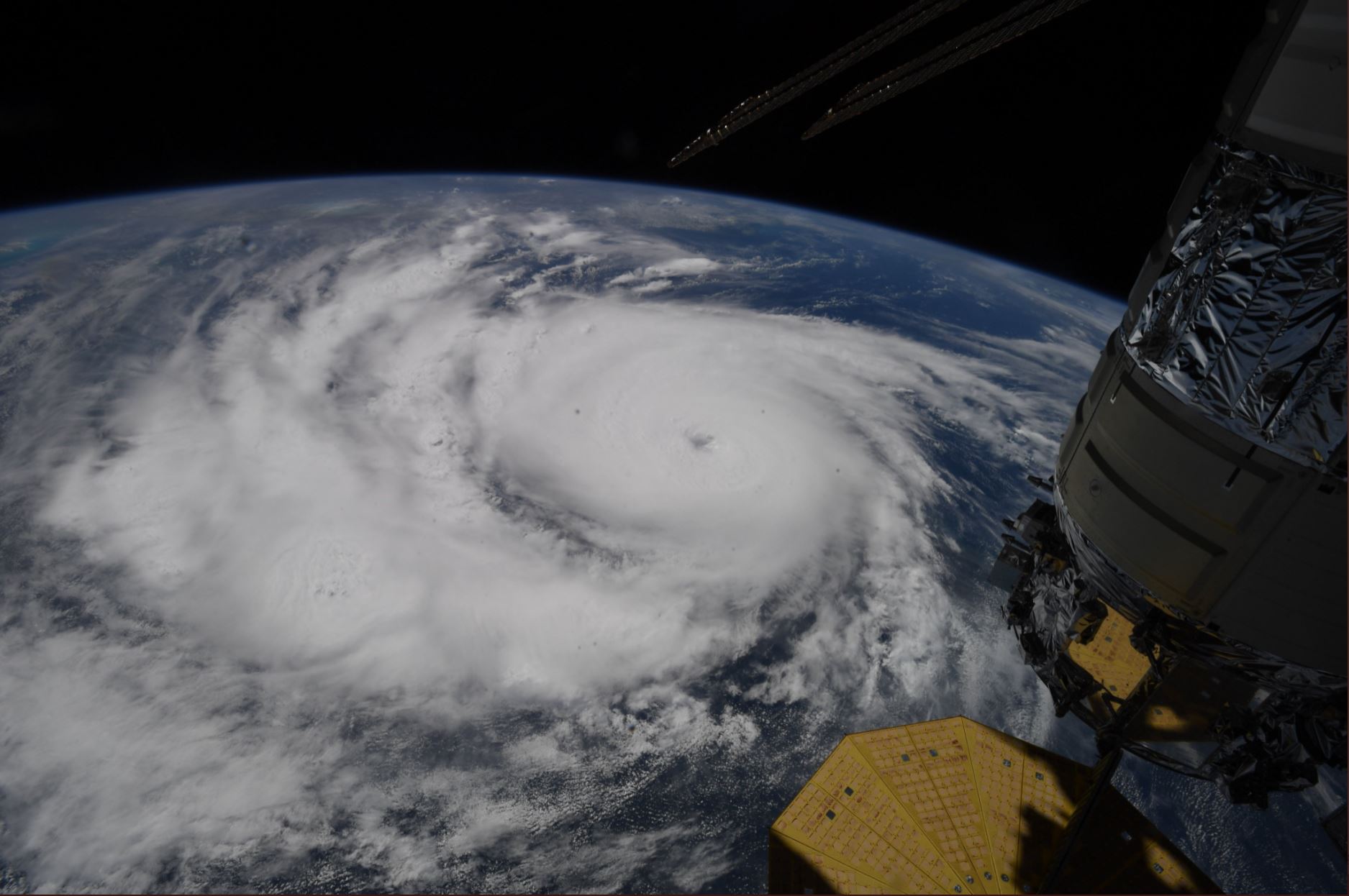 The impacts of Hurricane Ida
Image credit: Hurricane Ida captured by astronaut Thomas Pesquet on the International Space Station
Hurricane Ida ripped across more than 1,500 miles (2,400km) in the United States, setting numerous records and leaving a trail of destruction. Ida was most destructive while both entering and exiting the US. The storm is already responsible for taking dozens of lives, and that number will likely rise. 
"For me, the most compelling aspect of Ida was its rapid intensification up to landfall," said Scott Braun, a scientist who specializes in hurricanes at NASA's Goddard Space Flight Center. pic.twitter.com/ctQx6BRpaQ

— NASA Earth (@NASAEarth) August 30, 2021
Ida was one of the most well-forecast storms in recent memory. For starters, the National Hurricane Center forecast track, called the cone of uncertainty, remained within 50 miles (80km) of the actual landfall location in the three days before the storm hit. That is quite impressive since the average track error at 72 hours lead-time is 96 miles (154km).  
Catastrophic flooding was also forecast days in advance for both the Gulf Coast where Ida made landfall as well as the Northeast region of the US, which underwent record flooding on Wednesday 1st and Thursday 2nd September 2021.  
On Thursday, August 26th, Tropical Depression Nine strengthened to become Tropical Storm Ida after Air Force Reserve Hurricane Hunters found maximum sustained winds of at least 40mph.  
Ida spent the next three days on a whirlwind strengthening cycle known as 'rapid intensification'. The definition of rapid intensification is when a tropical system increases its sustained winds of at least 35mph or greater in less than 24 hours. In total from 7am CDT Saturday to 8am CDT Sunday Ida went from 85mph to 150mph – an increase of 65mph. Ida nearly doubled the wind requirement in 24 hours.  
At 11:55 AM CDT Sunday, August 29th Ida made landfall as an extremely dangerous category 4 hurricane near Port Fourchon, Louisiana. At landfall sustained winds measured 150 mph, tying Hurricane Laura (2020) and the Last Hurricane of 1856 as the strongest storm to hit Louisiana.  
1155 AM CDT: #Ida made landfall as an extremely dangerous category 4 hurricane near Port Fourchon, Louisiana, with maximum sustained winds of 150 mph and a minimum central pressure of 930 mb (27.46 inches) https://t.co/tW4KeFW0gB pic.twitter.com/iHdKMGk0tq

— National Hurricane Center (@NHC_Atlantic) August 29, 2021
Ironically, Ida made landfall exactly 16 years to the day after Hurricane Katrina which also devastated Louisiana back in 2005.  
Thanks to Ida, Louisiana has now become the first state to record back-to-back years with a hurricane with wind speeds of 150mph or higher. In fact, during the last 4 years, the Gulf Coast has had a category 4 or 5 landfall each year. The last time a major storm (category 3 or higher) made landfall outside the Gulf of Mexico was in 2004. 
Even more impressive, Ida did not weaken rapidly after landfall as most other tropical cyclones do. Ida, however, maintained Category 4 strength for six hours after landfall.   
The Saffir-Simpson scale, which is what is used in the Atlantic Ocean basin, ranges from Category 1 through Category 5. People often assume the difference in damage from a Category 1 to a Category 2 or 3 storm is linear, but it is actually logarithmic. Meaning a 150 mph Category 4 has more than 250 times the damage potential of a 75 mph Category 1.   
In addition to strong winds, flooding was a huge concern for residents of Louisiana. Even before the storm hit, New Orleans had received over 65 inches of rain so far this year, making it the 2nd wettest year on record to that date. The yearly average for the city of New Orleans is 62 inches. On landfall day (Sunday), New Orleans received 4.73 inches (120mm) from Ida. With four months left to go in the year it is very possible New Orleans could end up with their wettest year on record.  
After devastating the Gulf Coast region of the United States, Ida then moved on to the Northeastern states, bringing torrential rainfall in just a few hours.  
Since making landfall yesterday, Ida has produced heavy rain over portions the Central Gulf Coast, where 5-10 inches (locally 15+) has occurred immediately east of Ida's track. Numerous instances of flash flooding are expected through the week as Ida moves further inland. pic.twitter.com/kYzHTMoGBW

— NWS Weather Prediction Center (@NWSWPC) August 30, 2021
On Wednesday, September 1, Newark, New Jersey set their wettest day on record with 8.41 inches (213.6mm). This shattered the previous record of 6.73in (170.9mm) set back on November 8, 1977. New York City recorded their wettest single hour on record as well. From 8:51pm to 9:51pm local time Wednesday, they received 3.15 inches (80mm).  
Cars were swept down the roadways as though they weighed nothing. Basements filled with water. Fans at the US Open tennis match watched as water poured in through the roof. And for many of those fans leaving the match, they were met with another obstacle. Subway lines were suspended due to rising waters leaving some commuters being rescued by first responders. 
As a result, New York City issued its first-ever flash flood emergency. A flash flood emergency is issued for exceedingly rare situations when a severe threat to human life and catastrophic damage from a flash flood is happening or will happen soon. Flash flood emergencies stretched for nearly 200 miles (320km) from Philadelphia through New York City. 
The National Weather Service office in Philadelphia issued a flash flood emergency cautioning people to move to higher ground in Montgomery County, where over 30 water rescues took place.
In addition to catastrophic rainfall, Ida also spawned tornadoes. In total there were 21 tornado reports from Mississippi to New Jersey.  
Thus far 21 tornadoes have been confirmed from Hurricane Ida.
By intensity...1 EF-3s, 3 EF-2s, 7 EF-1s and 10 EF-0s. By state...
Alabama - 7
Pennsylvania - 5
New Jersey - 3
Maryland - 3
Virginia - 2
Mississippi - 1
Massachusetts - 1 pic.twitter.com/AcfHLQ2ti3

— NWS Eastern Region (@NWSEastern) September 3, 2021
In all, Ida impacted a total of 22 states (and DC) and travelled 1,500 miles. The storm has not only caused loss of life but substantial and significant damage that the name Ida will probably be retired at the end of the year. The letter "I" has had more storm names retired than any other letter in the alphabet. A total of 11 "I" named storms, including Ike, Irma, and Ivan, have been retired since 1953. Ida will likely become the 12th name on that list.  
Climate change will continue to have a huge impact on the Atlantic hurricane season and beyond. With a warming climate, the atmosphere is able to hold more water. This in turn will cause hurricanes to become "wetter." It will become more common to see hurricanes such as Ida, produce record rainfall. Storms are also becoming stronger and slower due to climate change. This will only enhance the amount of rainfall it produces and increase the amount of damage we see from these storms in the years ahead.  
Aerial views of damage can be seen on the NOAA website. 
About the authors
Allison Chinchar and Jennifer Gray, CNN International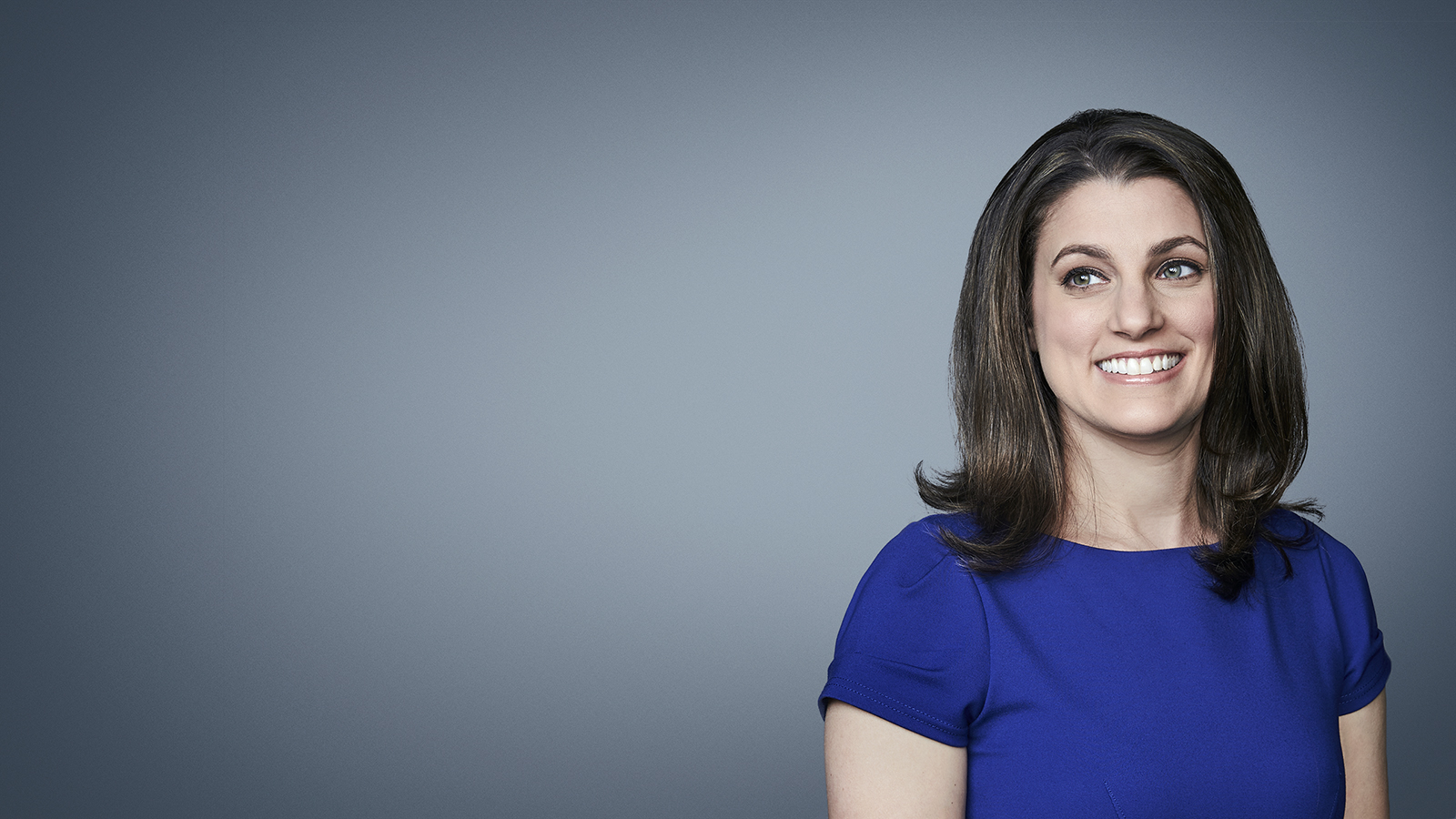 Allison Chinchar is a meteorologist for CNN International, based in Atlanta.
She has covered everything from hurricanes, blizzards, flooding events, and wildfires, receiving an Emmy nomination for her coverage of Hurricane Dorian that hit the Bahamas in 2019. She also covered the Super Tornado Outbreak of April 2011 when over 350 tornadoes hit the Southeastern United States in just four days, with over 200 of those on April 27th alone. Given her background in environmental science she has also covered volcanoes, earthquakes, and other natural disasters, in addition to climate change stories. Chinchar graduated with a Bachelor of Science degree in Atmospheric Science from The Ohio State University. She is also a member of the American Meteorological Society, the Canadian Meteorological and Oceanographic Society, the National Weather Association, and the International Association of Broadcast Meteorology.
Jennifer Gray is a meteorologist for CNN based in Atlanta at the network's global headquarters and has earned the AMS Seal of Approval from the American Meteorology Society.
She covers everything from hurricanes to earthquakes to wildfires, keeping viewers informed from the CNN Weather Center using detailed graphics and explainers that capture the realities of catastrophic weather events. In 2018 she led viewers through Hurricanes Florence and Michael, as well as the devastating California wildfire season, one of the deadliest on record.
In 2017, she reported on the impact of climate change on Tangier Island, Virginia, a community that could be uninhabitable in 20 years due to rising water levels and erosion. The report promoted a response from President Donald Trump who contacted the mayor of Tangier directly to discuss the threats facing the community.
Gray earned her bachelor's of science in geosciences, broadcast meteorology program from Mississippi State, and she earned her bachelor of arts in broadcast journalism from Northwestern State University in Louisiana.