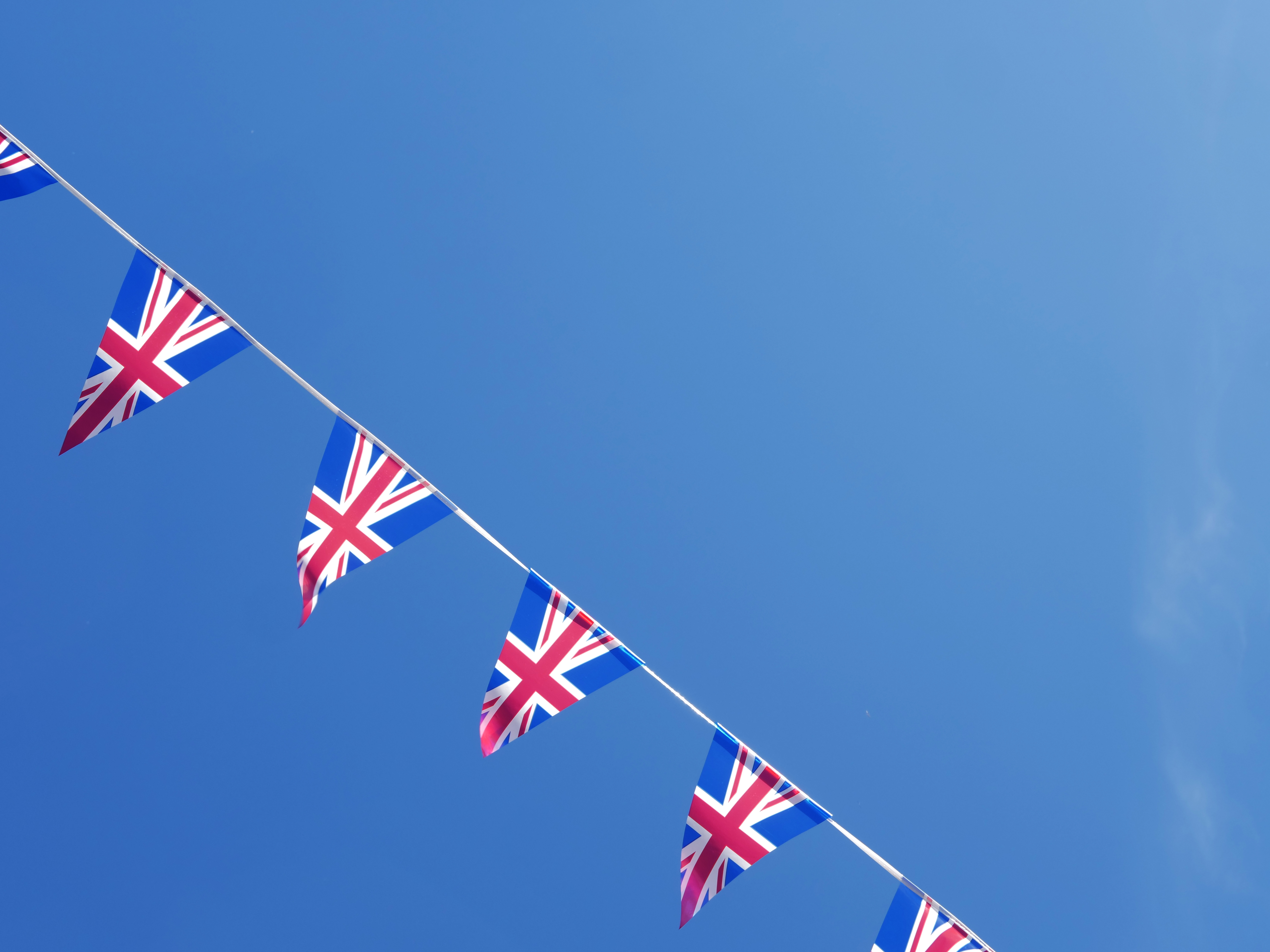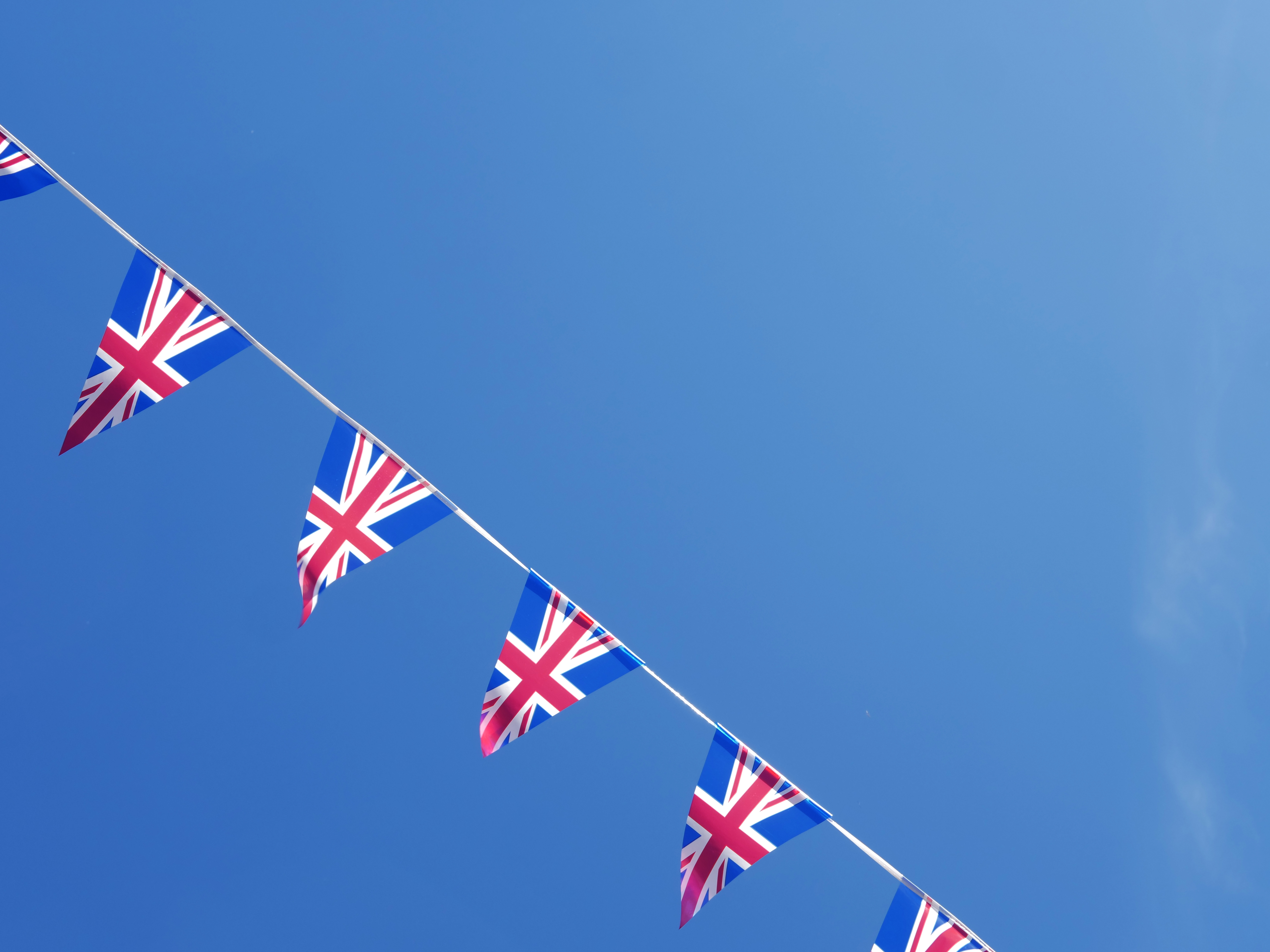 Jubilee weather review - long to rain over us or fit for a Queen?
by Kirsty McCabe, FRMetS
The Queen succeeded to the throne in 1952 following the death of her father King George VI, but let's start our trip down the weather archives with her Coronation, which took place on 2 June 1953. Unfortunately, the weather was rather disappointing for early June with heavy rain, chilly northerly winds and temperatures well below average.
An area of low pressure centred over the Netherlands meant a strong northerly airflow covered the UK on 2 June 1953. The rain paused briefly for the procession from Palace to Abbey, but returned for the afternoon parades, with temperatures in London just scraping into double digits.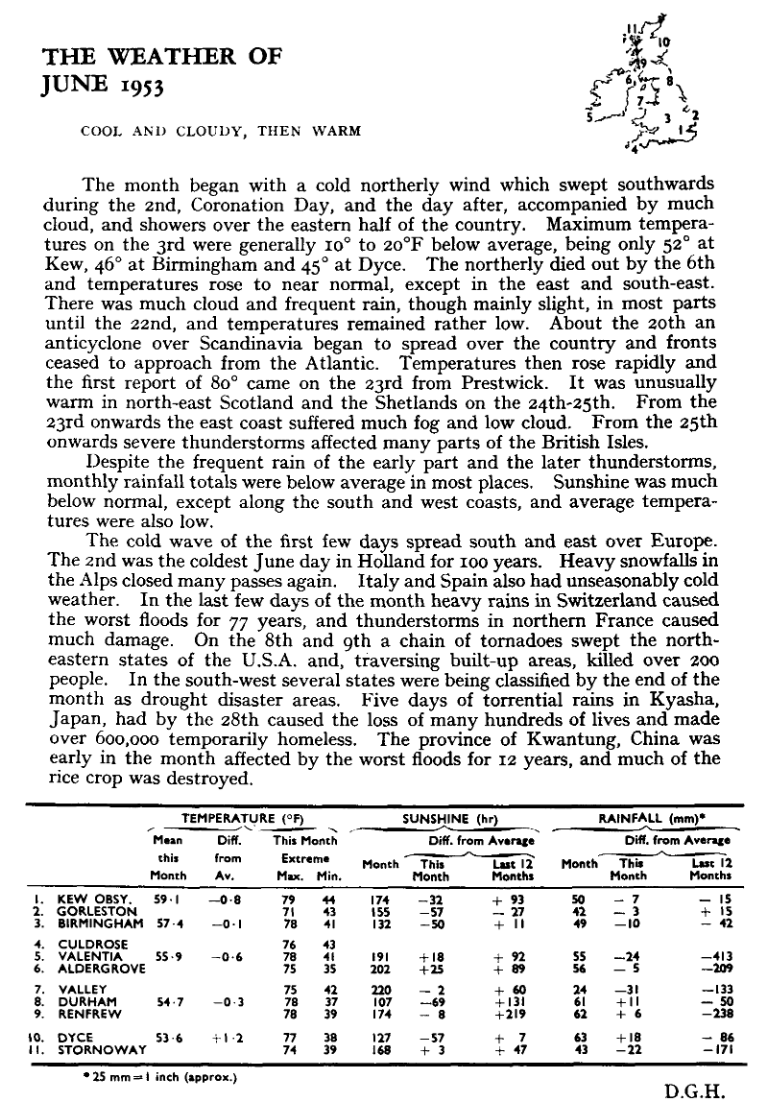 Over the years, rain has returned to many a royal occasion, especially for the Silver and Diamond Jubilees. After a dry and sunny start to June 1977, a deep area of low pressure crossed the country on the Bank Holiday Monday of the Jubilee weekend. That led to a cooler and more unsettled day for the Silver Jubilee celebrations, in fact it was the windiest day of the entire summer of 1977 for the southern half of Britain. Further north it was cold enough for snow to fall (and settle) over the Scottish mountains and the highest peaks of the Lake District and Snowdonia.
Thankfully the weather was much nicer for the Golden Jubilee, sunny and warm for much of the weekend in the south and east, although somewhat cooler and wetter in the west. Temperatures on Sunday 3 June 2002 reached 26.8 ºC at Heathrow. Monday was the day of parties and a pop concert in the gardens of Buckingham Palace in the evening. Rain and thunderstorms affected northern and western parts of the UK, but London remained dry albeit much cooler than the day before.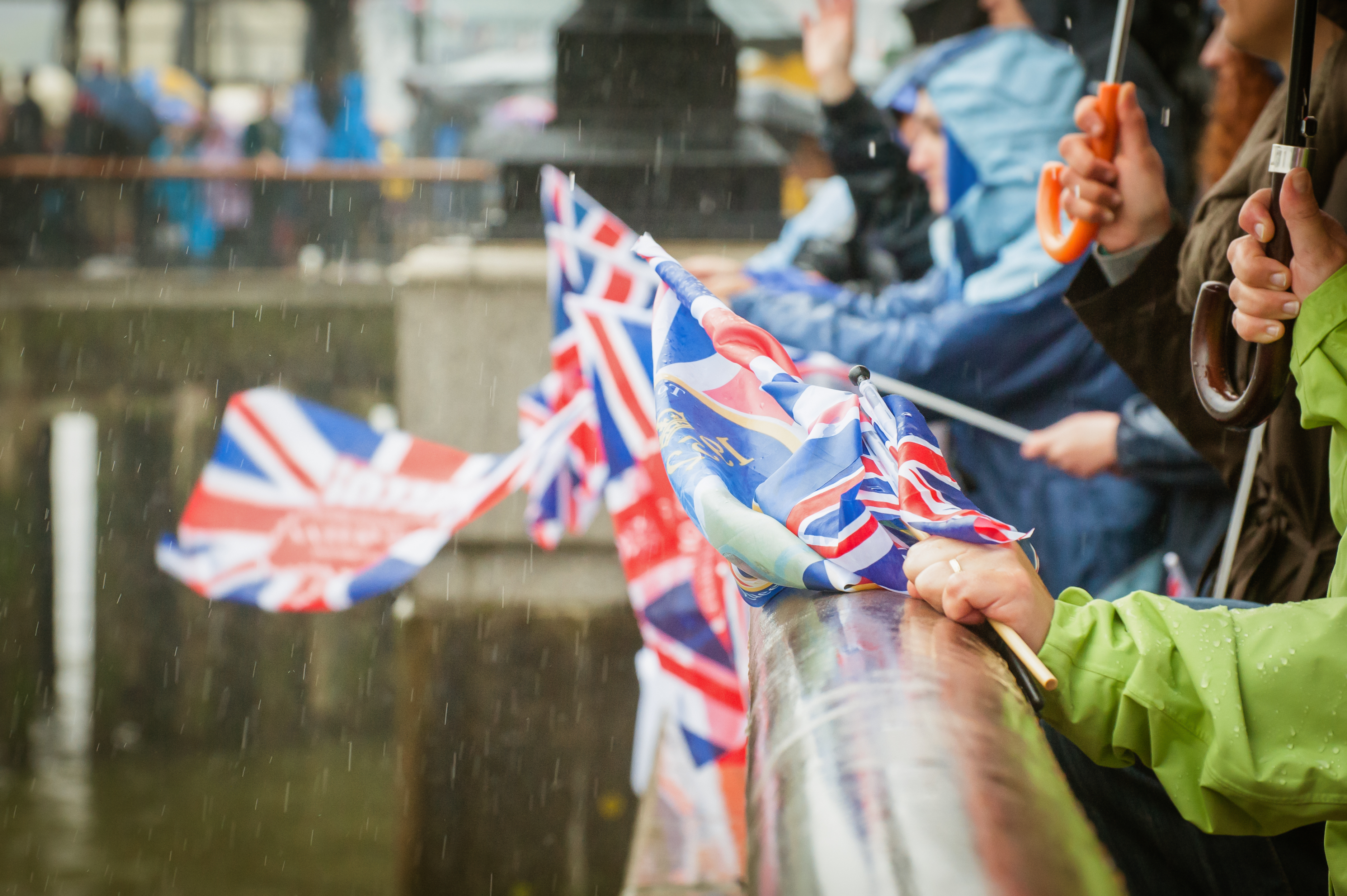 Many of us will remember the unsettled and very wet bank holiday weekend that marked the Diamond Jubilee in 2012. An almost stationary weather front delivered copious amounts of rain across southern parts of Britain on 3rd June 2012, almost half the expected rain for the whole month of June. No surprise that June 2012 ended up being the wettest June on record across the UK.

Unfortunately, Sunday was the day chosen for the Thames Diamond Jubilee Pageant, a parade of up to 1000 boats on the River Thames. Celebrations went ahead, despite the weather, with street parties relocated to village halls and local pubs. The rain cleared on the Bank Holiday Monday to leave sunny spells, light winds and a decent enough day for the Diamond Jubilee concert at Buckingham Palace.
Summary of Coronation/Jubilee Bank Holiday Monday weather in London
| | | | | |
| --- | --- | --- | --- | --- |
|   |   Max Temp  |   Min Temp  |   Rain |   Sunshine |
| Coronation 2 June 1953 ** |   10.6 ºC |   5.6 ºC |   7.6 mm |   1.2 hrs |
| Silver Jubilee 6 June 1977 |   16.0 ºC |   7.4 ºC |   3.6 mm |   1.4 hrs* |
| Golden Jubilee 3 June 2002 |   18.9 ºC |   14.2 ºC |   0.8 mm |   3.7 hrs* |
| Diamond Jubilee 4 June 2012   |   15.0 ºC |   7.7 ºC |   0.0 mm |   3.1 hrs* |
| June average |   21.4 ºC |   11.0 ºC |   50 mm (whole month)  |   210 hrs (whole month)  |
Most data from St James' Park (**Hampstead for 1953)
Sunshine from London Weather Centre in 1977 and 2002, Heathrow in 2012.
Min temps are from night before (as representative of early morning temperatures).
June averages for 1961-1990 period were: Max 20.5 ºC, Min 10.4 ºC, 49 mm, 203 hrs.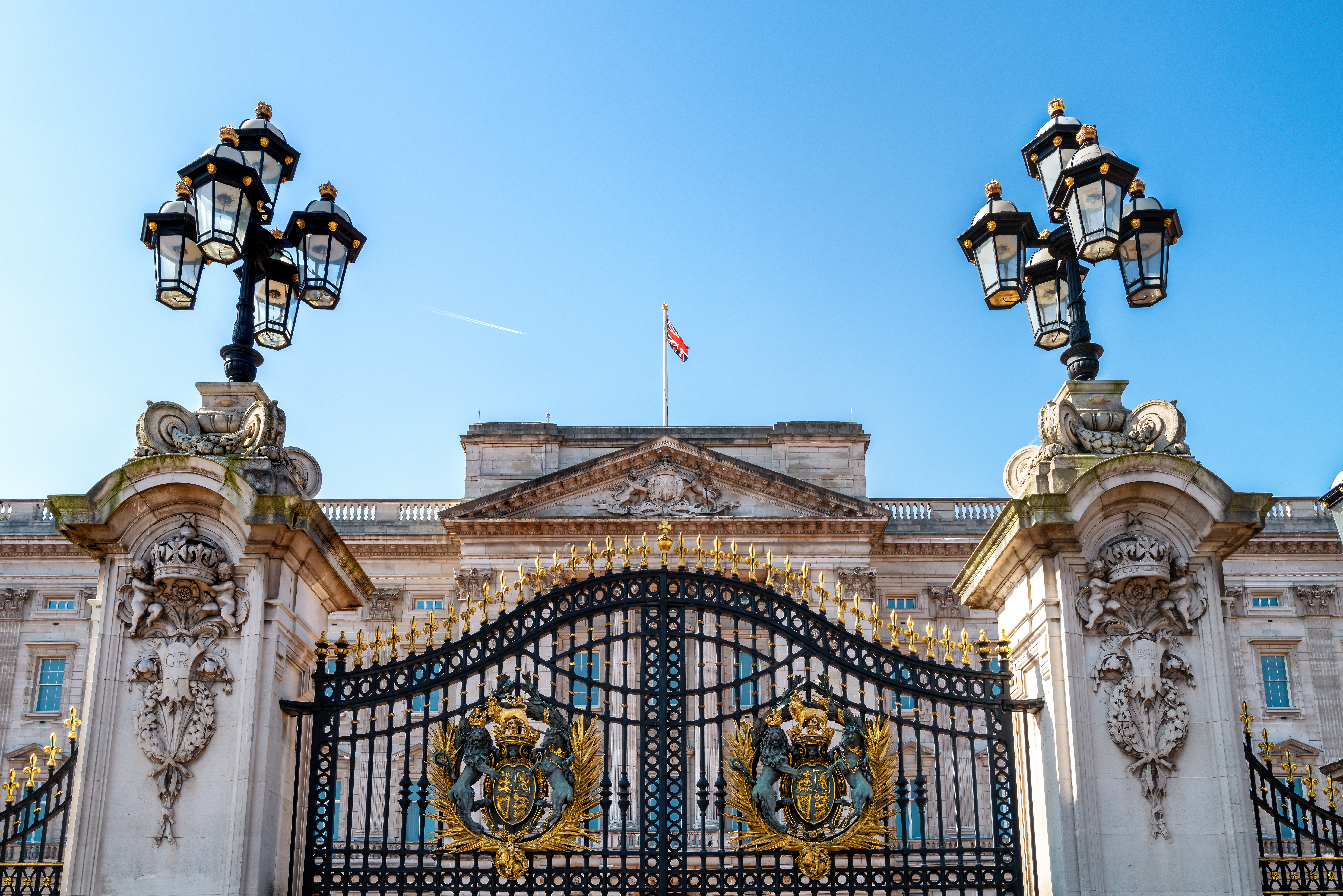 So, what do we have in store for the Platinum Jubilee celebrations of 2022? Will rain mark 70 years of her reign, or will we get weather fit for a Queen? At the moment, there's a lot of uncertainty over the finer details. Overall, the trend is for settled conditions and a lot of places will enjoy warm, dry and sunny spells. However, showers can't be ruled out so best keep an eye on the latest forecasts. If previous Jubilee holidays are anything to go by, the Great British Weather will keep us on our toes!