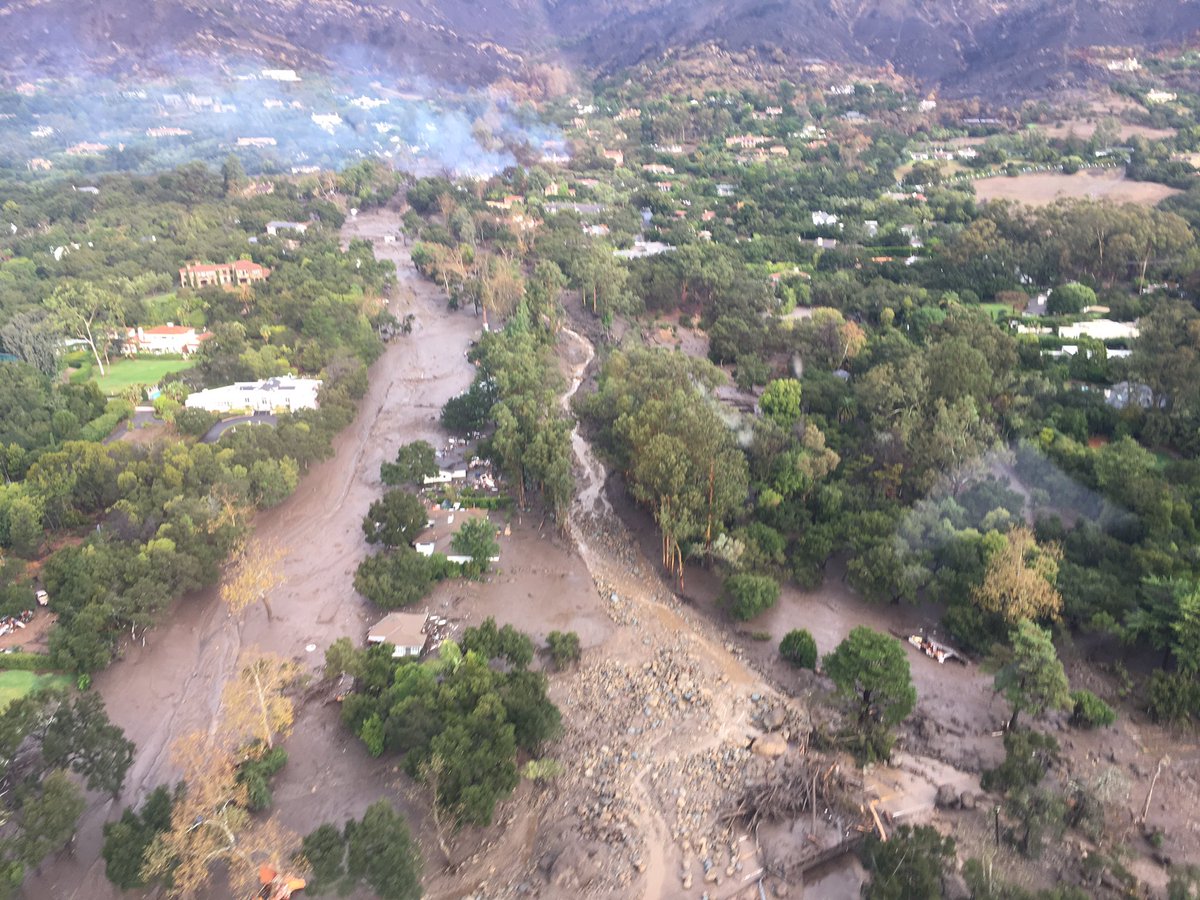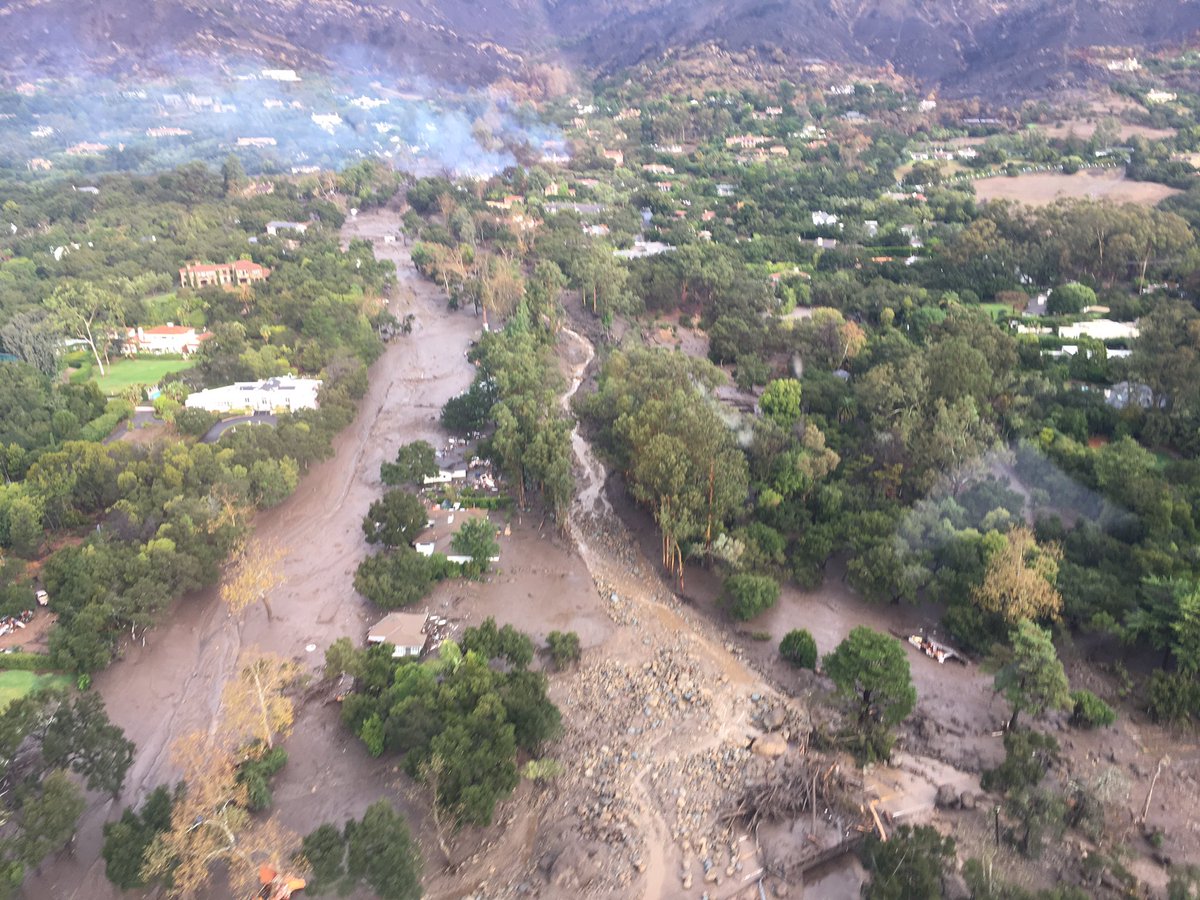 At least seventeen dead in California mudslides
At least 17 people have died and 163 people injured in deep mudslides in Southern California, which were triggered by heavy rains. A number of people are still unaccounted for.
Mud and boulders the size of small cars shut rolled done hillsides blocking more than 30 miles of main roads in parts of Santa Barbara. In Montecito some homes were knocked off their foundations, with 100 destroyed and 300 damaged, whilst in Burbank mud swept away vehicles.
The flooding and mudslides affected areas damaged by wildfires in December. Burned vegetation and charred soil create a water repellent layer which blocks water absorption leading to an increased risk of mudslides and floods.