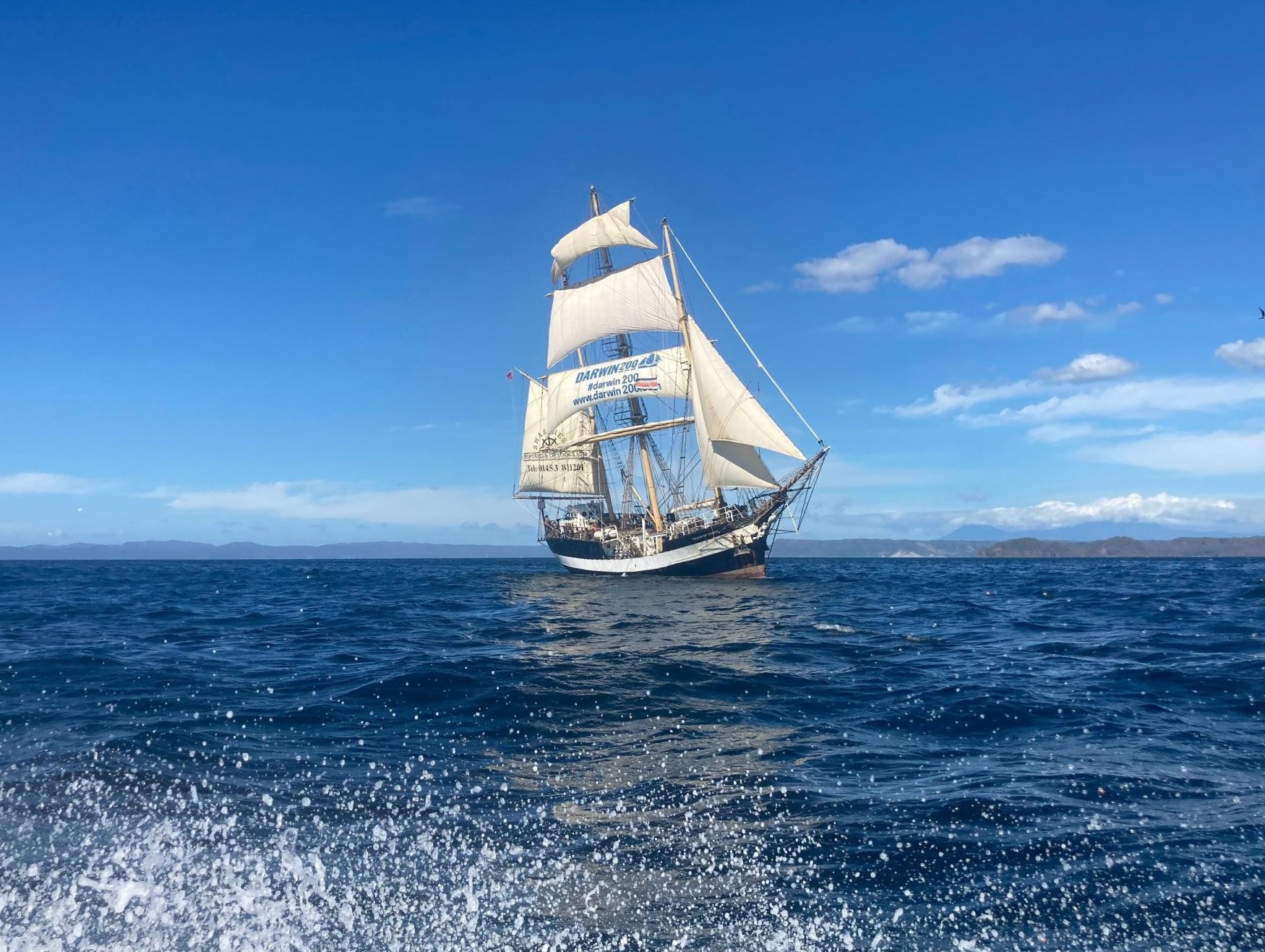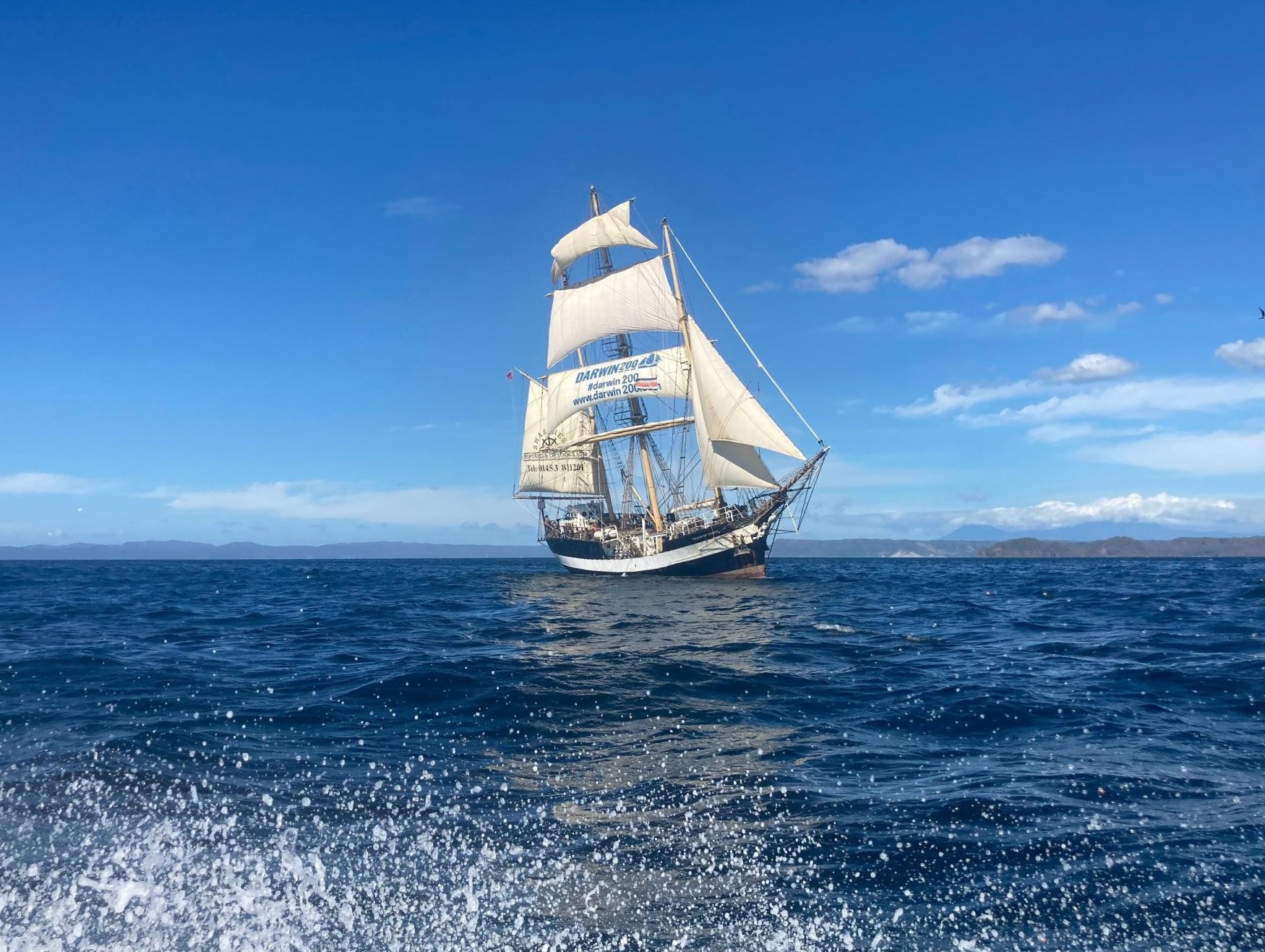 Marine meteorologists set sail
Two Marine Meteorologists had the great opportunity to board the tall ship Pelican of London and embark on voyages as Scientists in Residence during 2022. The Pelican of London is a sailing vessel run by the charity Seas Your Future, whose focus is sail training, maritime education and ocean science.
Jeremy DeMoss, Duty Director of a watch team of Marine Routers and Meteorologists at FleetWeather, sailed off the Pacific Coast of Costa Rica in January, and Anthony Merendino, a Marine Router at FleetWeather, sailed out of Cork in Irish waters in July. Both learned about life at sea, contributed to the daily duties onboard, educated the crew and students onboard in meteorological topics, participated and led weather observations, and discovered many of the intricacies of sailing on a tall ship!
Jeremy:
I joined the permanent vessel crew, a group of about 20 Costa Rican Students, and a team of 6 scientists conducting various research projects for a 10-day voyage off western Costa Rica. Tight living quarters and an erratic schedule are part of the experience that I won't soon forget! I especially enjoyed working as a team to accomplish the tasks and goals, such as setting the sails, running watches, and taking care of the vessel. The social aspect onboard this vessel was also a very valuable experience, and I enjoyed getting to know many people from other cultures and hearing about their experiences.
Anthony:
I live in New York and had never been outside the USA prior to this incredible experience. I have also never sailed or been on a large boat (more than 22ft) before either. It was the experience of a lifetime! I joined the permanent voyage crew in July for about a week and half aboard the Pelican of London as a Scientist in Residence from a voyage from Cork, Ireland, to the Scilly Isles, Schull, Kinsale, then back to Cork. I met an amazing voyage crew, and a boarding school group from Sussex in the UK. We had a full voyage with nearly 50 people aboard!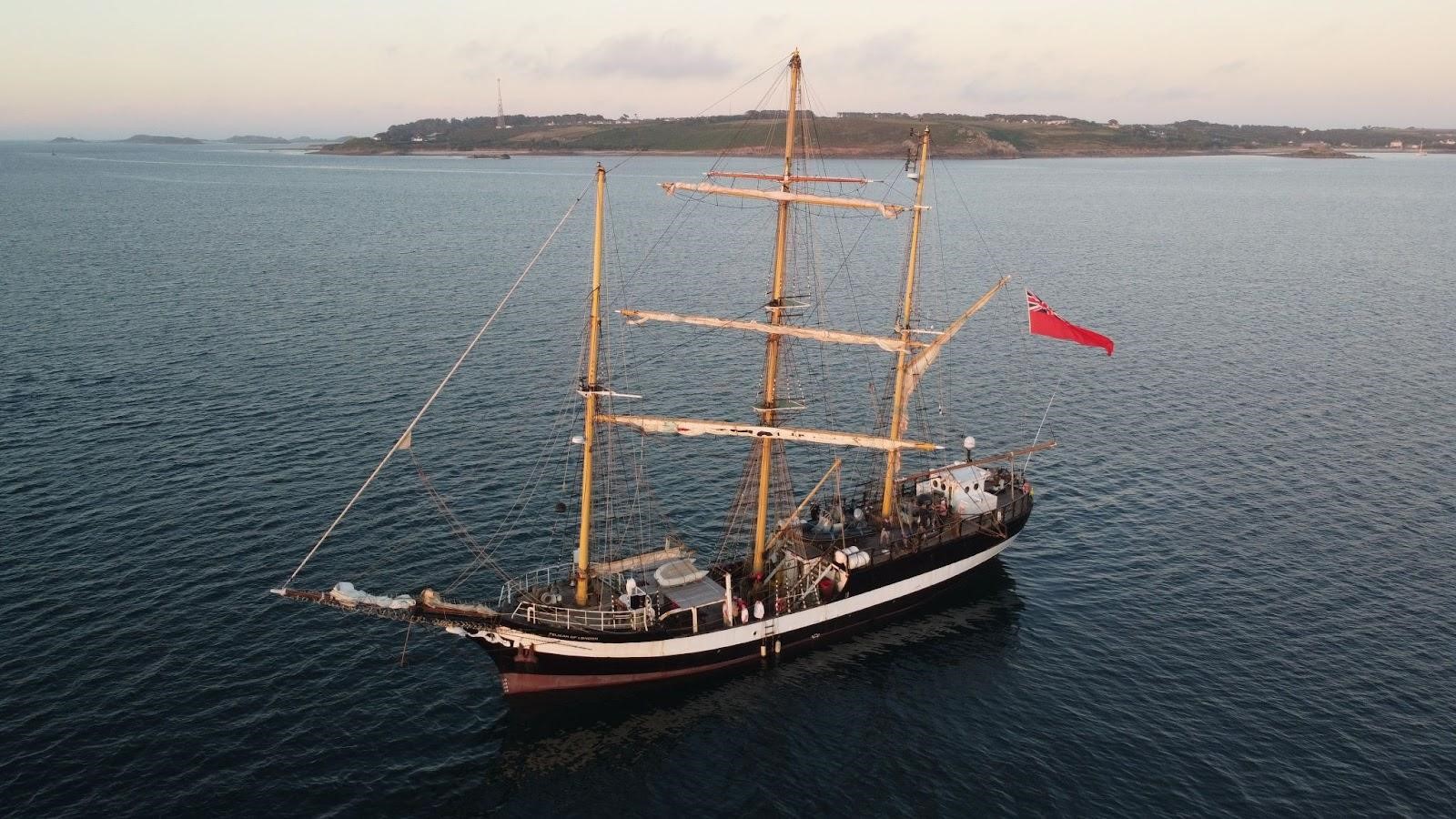 Jeremy:
My research project focused on taking weather observations throughout the voyage and monitoring the forecasts that were sent to the vessel. FleetWeather meteorologists provided the daily forecasts for the vessel, and we are working on a scientific paper detailing how the observational data matched up with both the human forecast and model forecast data, as we seek to answer the question: Is shore-based human forecasting at a sufficient granularity to be useful to sailing vessels beyond routing?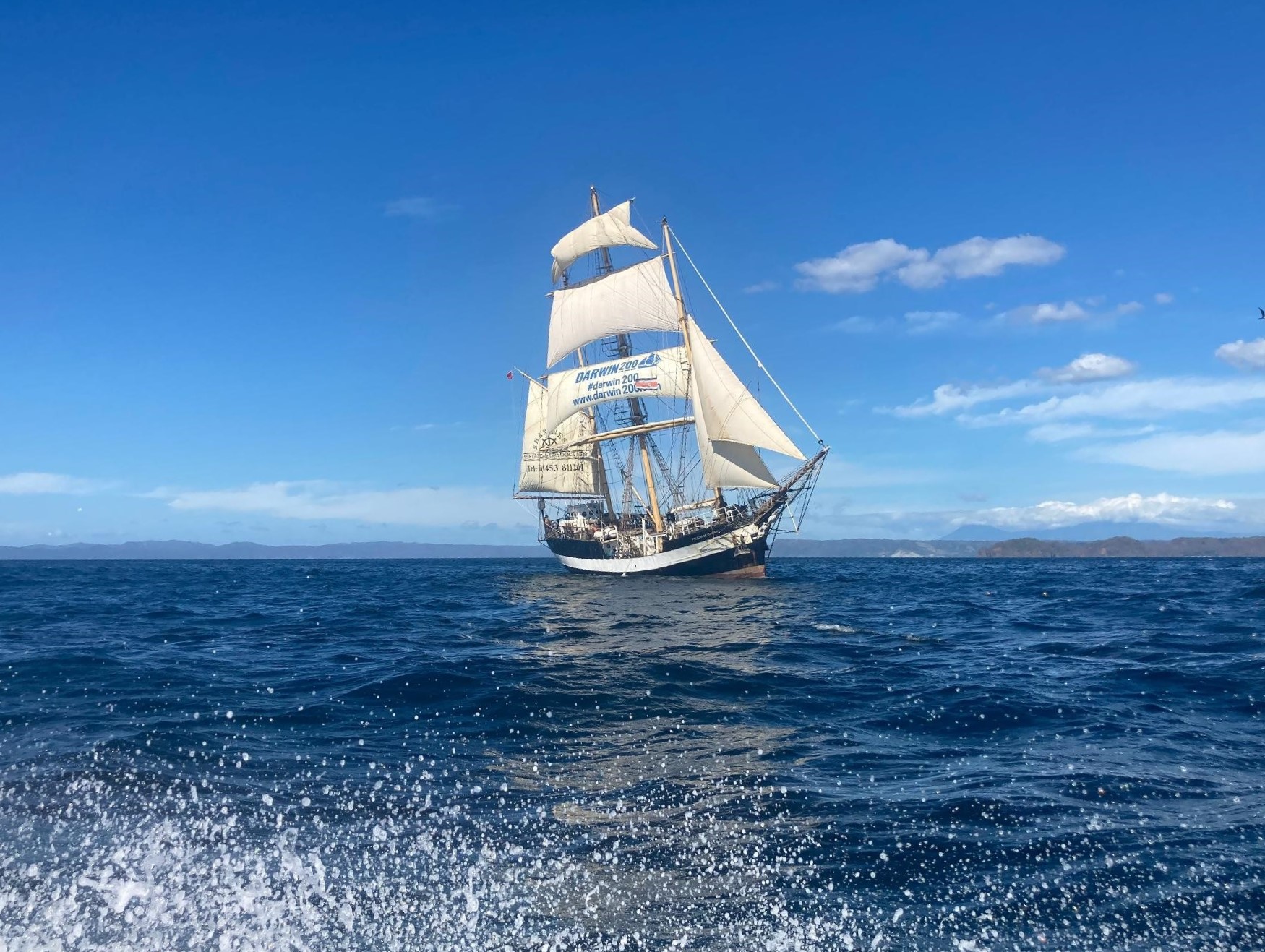 I experienced many other memorable moments on this voyage, including seeing a mother and calf humpback whale at close distance, stargazing, witnessing dolphins swim in bioluminescence at night, and experiencing the meteorological phenomenon called the Papagayo Jet. The Papagayo jet is an area of enhanced mountain gap winds driven by the topography in Central America, specifically the American Cordillera mountain range. These winds occur after a frontal passage as a high pressure centre moves equatorward from the Western US/Gulf of Mexico, funnelling easterly winds through the mountain pass and enhancing the east/northeasterly trade winds west of Costa Rica and Nicaragua (Figure 1).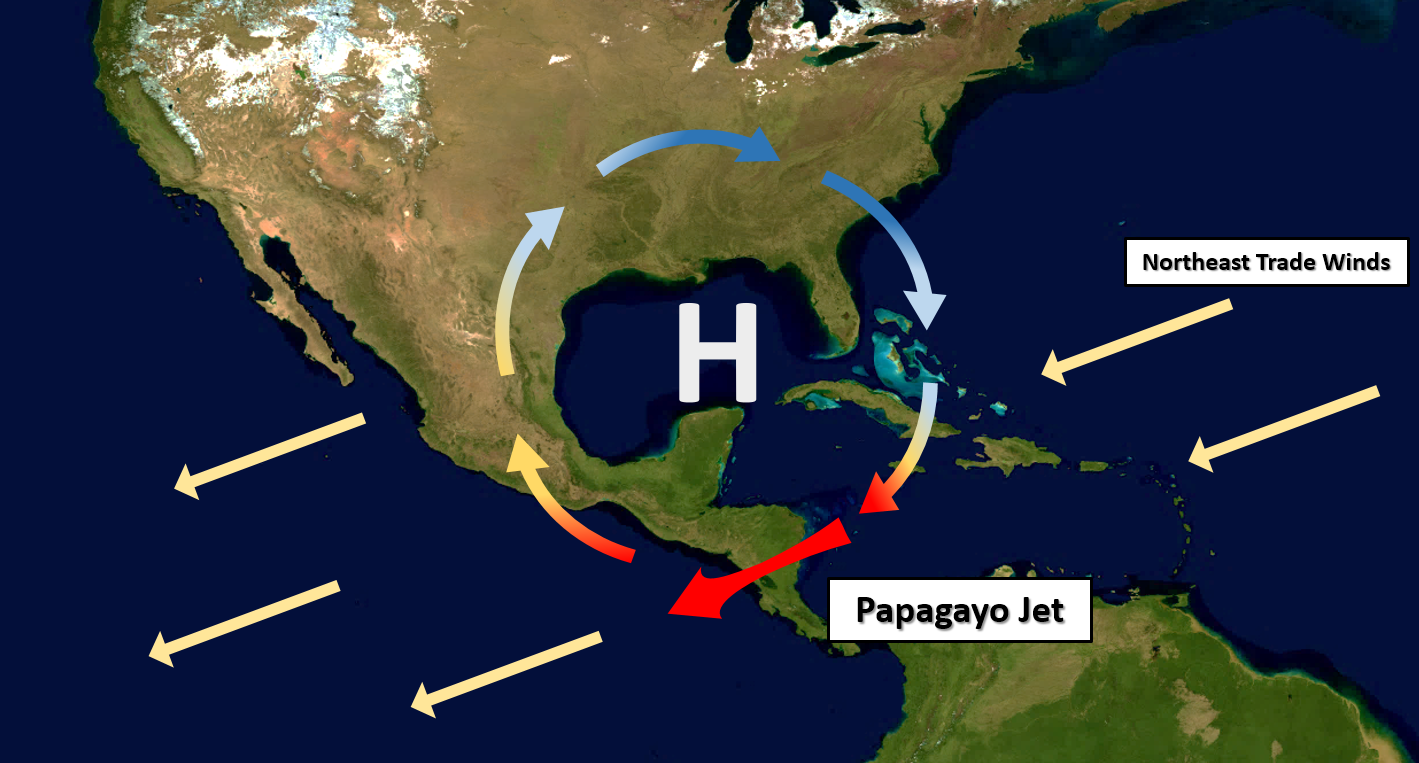 These enhanced winds, sometimes in excess of 30 knots, can intermittently progress far west over the Gulf of Papagayo off the Pacific coast of Costa Rica. The Papagayo Jet moving over the surface of the ocean affects the currents and eddies in the area, leading to significant upwelling. The Costa Rican Dome, known as one of the most biodiverse regions in the entire world, is primarily driven by this upwelling of cooler waters, and can be enhanced and broadened by surges in the Papagayo Jet (Figure 2). It was very enlightening to witness such a direct link between meteorology and biology during my voyage, as several Marine Biologists were also onboard studying sea life in this area.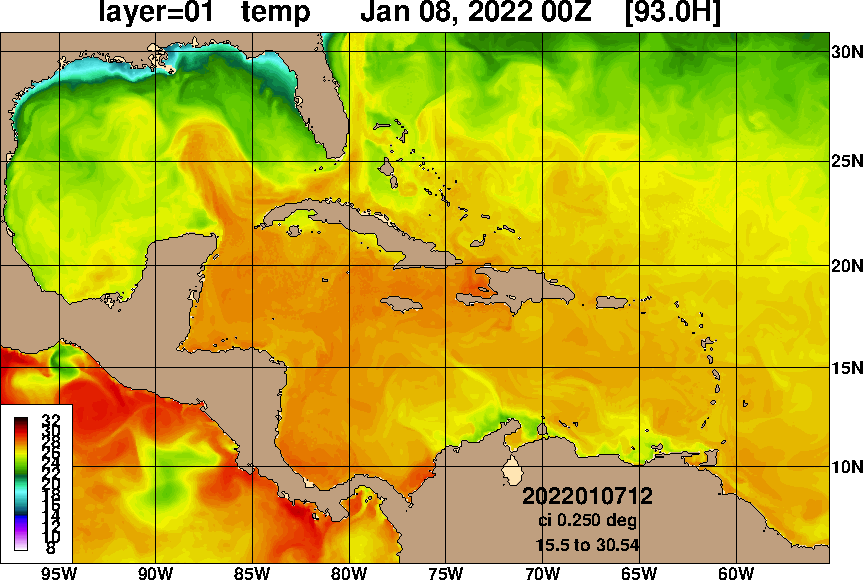 Anthony:
I am a degreed meteorologist working for FleetWeather in the role of Marine Router, and as part of my daily job, I forecast and route all types of vessels all over the world. I was able to experience what life is like "on the other end of those forecasts." It was a good learning experience for me to be the 'end user' of our forecast products. The shore-side operations team at FleetWeather also sent forecasts to the Pelican of London for this voyage, and I was able to look at these forecasts and compare them to the actual experienced weather aboard the vessel. I also installed a weather station donated by FleetWeather aboard the Pelican of London, for Seas your Future to keep and use in the future for data collection.
As the Meteorologist aboard the vessel, I was there to assist the Master, Crew and anyone else as needed with any weather-related questions. Furthermore, I was happy to hold weather talks and have extensive conversations with anyone who had questions or was curious about what I do! I also participated and led the taking of weather observations aboard the ship, as well as taking part in different watches. I had interesting conversations and connected with some very fascinating people (some with very different interests than my own). I also participated whenever I could in helping with the maintenance/cleaning of the ship, and sail training.
One practical experience aboard: One morning we had heavy fog and light rain, with high pressure ridging, and light winds over our area. The Ship's Master and Crew had to carefully navigate with poor to very poor visibilities off the southern coast of Ireland on our way from Schull to Kinsale. This was quite an experience learning how a ship operates in heavy fog with limited visibilities, having to rely on the Master/Crew's expertise, as well as any navigation tools onboard in order to steer the vessel safely through the fog. Fleetweather provided forecasts to the Ship detailing the timing and expected visibilities associated with the fog along our route.
Summary
The skills both meteorologists took away from this experience can apply to their everyday lives and jobs, including:
● The ability to adapt to rapidly changing environments
● Working as a team toward a greater goal
● Furthering understanding of how important an accurate forecast and safe route for the vessel is, and how a vessel uses them, as well as better understanding of how a Master and Crew think when navigating the vessel and planning routes
The final point above highlights one of the key values of shoreside forecasting services to vessels. While technology has improved onboard vessels over the past decade, many vessels experience challenges with continuous and strong connectivity throughout a voyage. In the case of the Pelican, the available technology onboard the vessel does not support optimal tracking of the weather conditions. Shoreside operations can greatly contribute to providing weather forecasts in order for the crew to make informed sailing plans. FleetWeather was able to give detailed/accurate daily forecasts for the Pelican of London along her route, ensuring the vessel and crew's safety during the voyage. This was an experience we will definitely never forget, and one we highly recommend to anyone if you have the opportunity! Thank you to Seas Your Future and FleetWeather for making this opportunity possible, and we look forward to future collaborations.
About the Authors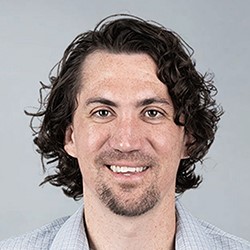 Jeremy DeMoss is from Memphis, TN and now lives in Beacon, NY. He has a master's degree in Atmospheric Sciences from Texas A&M University, and over 10 years experience of providing meteorological and oceanographic services, from marine forecasting and optimum ship routing to training employees in marine meteorology, routing, and data analysis.
An accredited Meteorologist (RMet) and Fellow of the Royal Meteorological Society (FRMetS), Jeremy has been with FleetWeather since June 2012 and is currently Duty Director on the Pacific Kraken watch.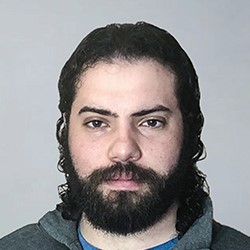 Anthony Merendino is from Pawling, NY and has a Bachelor of Science degree in Theoretical Meteorology. He is a Registered Meteorologist (RMet), and has been with FleetWeather since August 2018, where he is a Marine Router on the Whales watch.