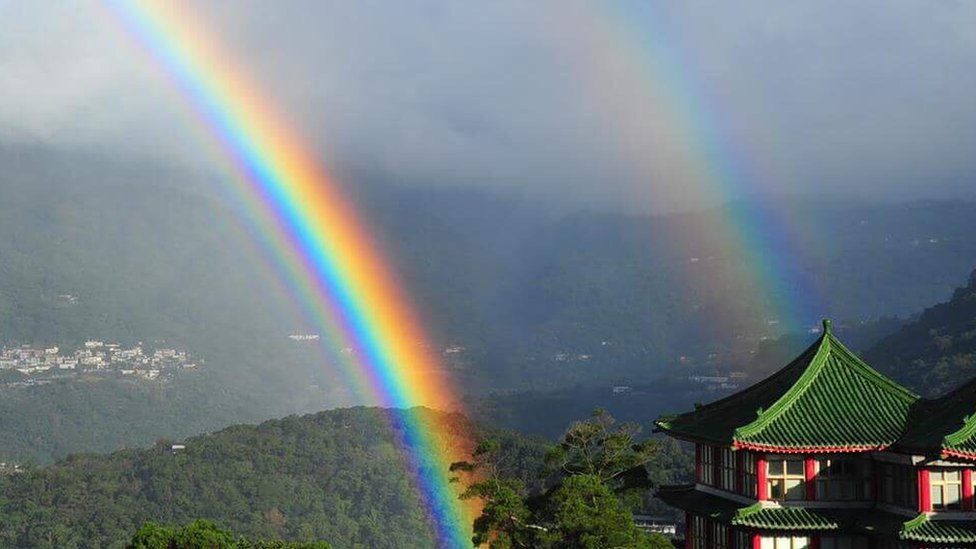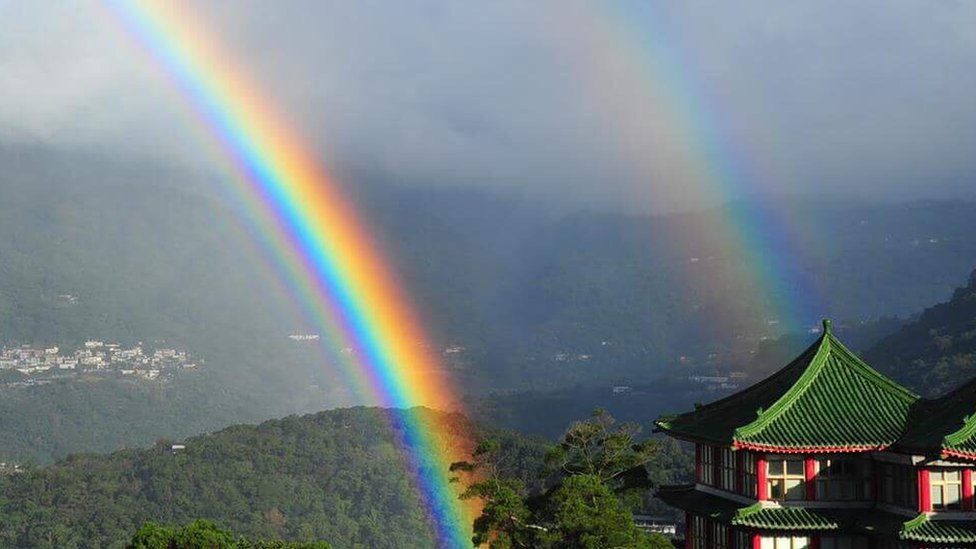 Record-breaking rainbow in Taiwan
A rainbow, reportedly lasting nearly 9 hours, was witnessed over the Chinese Culture University in the mountains of Taipei in 2017.
Prof Chou, Prof Liu Ching-huang and students documented the rainbow. Their observations, pictures and video recordings showed the rainbow lasted from 06:57 until 15:55 – totalling eight hours and 58 minutes.
If confirmed by Guinness World Records, it would obliterate the previous record for the longest-lasting rainbow, set in Yorkshire, England, on 14 March 1994, which lasted from 09:00 to 15:00. Rainbows typically last much less than an hour.