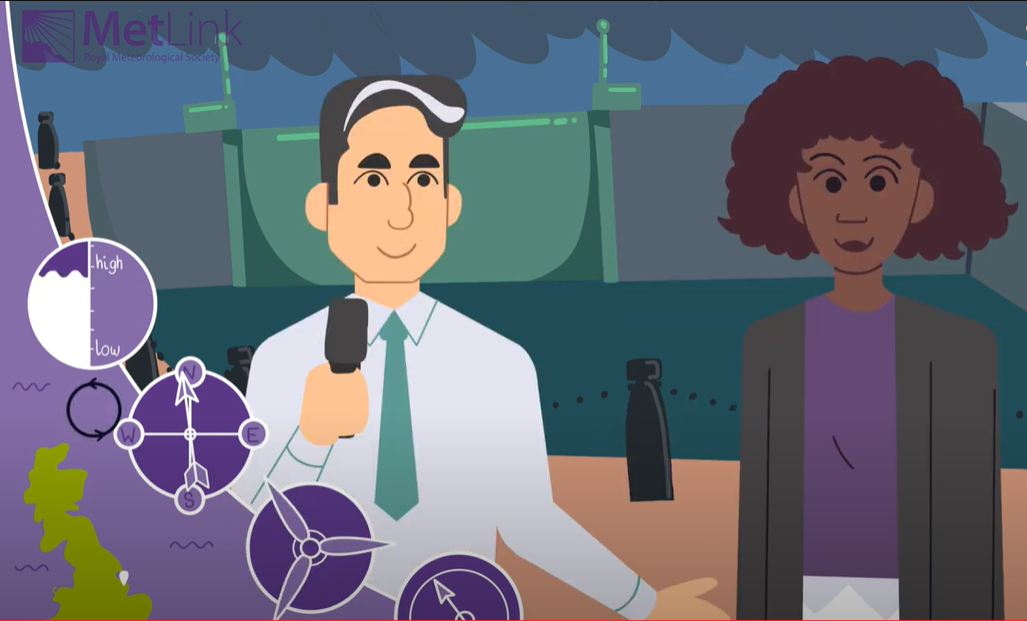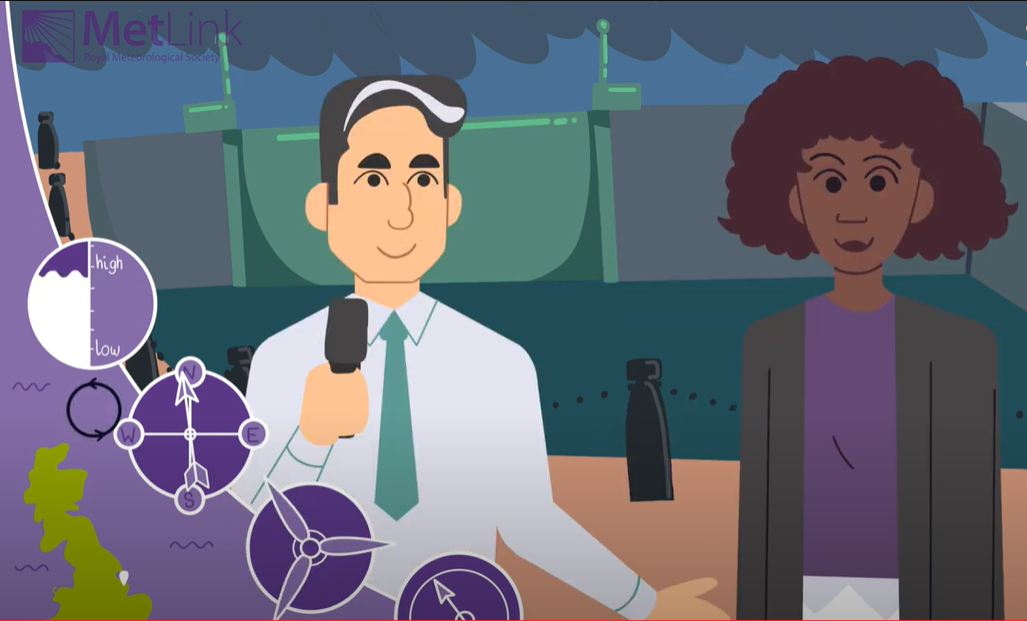 A storm surge is a change in sea level caused by a storm that can lead to extensive flooding. This short animation explains the factors that cause storm surges in the UK, as well as their impacts, adaptations and how climate change will affect them.
The Royal Meteorological Society's MetLink Education team worked closely with Seth Jackson Animation and the staff and students at Boston College to create the animation.
You might just recognise the voice behind storm expert Professor Gail Force, who is in the coastal town of Soggy Bottom, along with Engineer Millie Barr, one of the designers involved in a new tidal barrier.
Although light-hearted, the animation looks at the very real threat that climate-change induced sea-level rise can pose to coastal communities, particularly those on the east coast of England and the Bristol Channel.