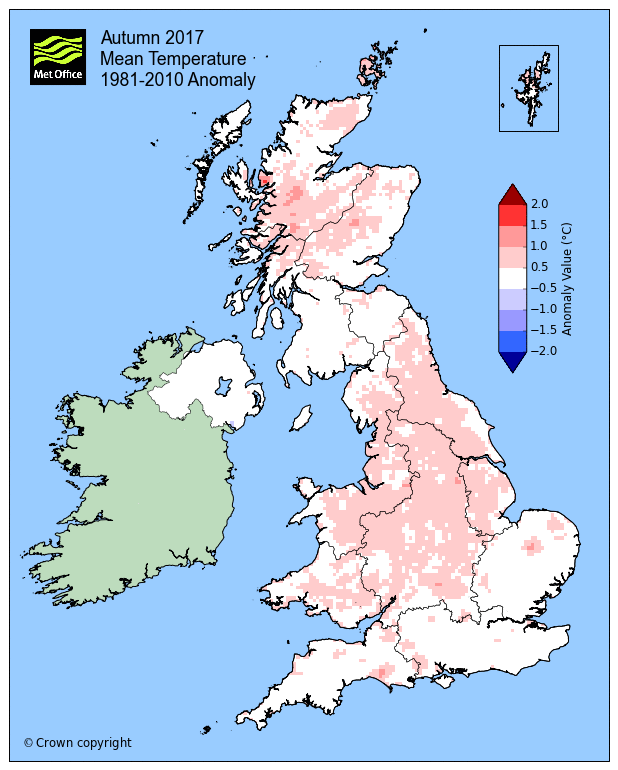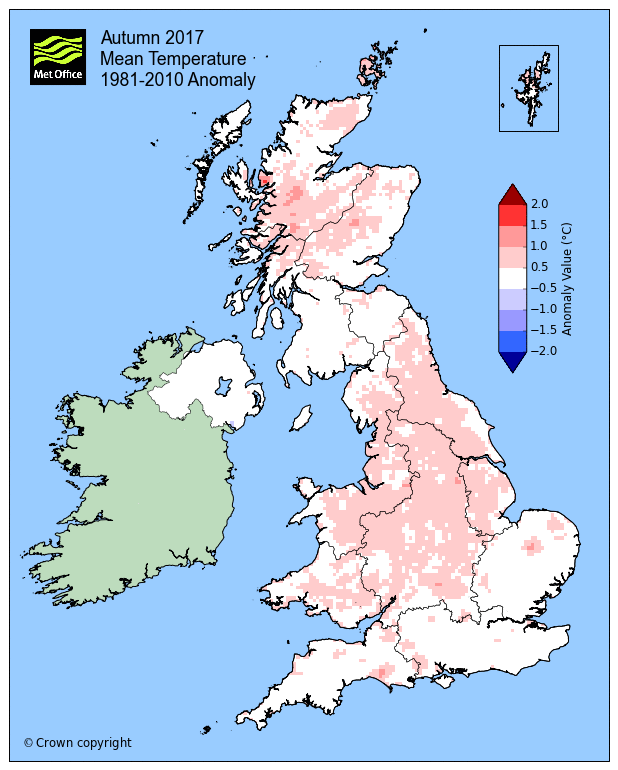 UK weather review: Autumn 2017
Overall, autumn 2017 was rather unsettled, with temperatures close to average (mean temperature was just 0.1°C below the 1981-2010 average). 
For the most part, September was duller, cooler and wetter than average, with higher temperatures towards the end of the month. Only the far south-east and the far north-west was slightly drier than average. It was also windy at times, notably during the passage of Storm Aileen - the first storm of the 2017/18 season - on the 12th and 13th .
Most areas were rather dull, dry and mild during October (particularly mid-month), indeed, the month as a whole experienced mean temperatures 1.8 °C above average, making it provisionally the equal 8th warmest October in a series since 1910.  However, colder temperatures, and the first frosts, arrived at the end of the month. Some parts of north and western Scotland, north-western England and Northern Ireland did, however, encounter above average rainfall due to ex-hurricane Ophelia and Storm Brian, the second storm of the season.
November was dry and bright for many, but slightly colder than average, mainly at the end of the month. There was a brief period of mild weather on the 20th-22nd, preceeding very wet periods in parts of north Wales and north-west England with flooding and power blackouts resulting in over 70 people needing to be rescued.
 
UK Weather Averages: Autumn 2017 (Source: Met Office)