World Drowning Prevention Day
By Tim Doran, RNLI National Water Safety Partner
The 25th July marks World Drowning Prevention Day.
To mark this year's World Drowning Prevention Day, the Royal Meteorological Society and the Royal National Lifeboat Institution (RNLI) are collaborating to focus on raising awareness on drowning as a public health issue, reminding people that anyone can drown, but no one should.
The Royal National Lifeboat Institution
The RNLI is the charity that saves lives at sea.
24 hours a day, 7 days a week, the RNLI is ready to save lives. Powered by courage, determination and the support of generous people like you. 
Our volunteer lifeboat crews provide a 24-hour rescue service in the UK and Ireland, and our seasonal lifeguards look after people on busy beaches. RNLI crews and lifeguards have saved over 142,700 lives since 1824 but we're more than just a rescue service. 
We influence, supervise and educate people too. Our Water Safety teams explain the risks and share safety knowledge with anyone going out to sea or to the coast. And our international teams work with like-minded organisations to help tackle drowning in communities at risk all around the world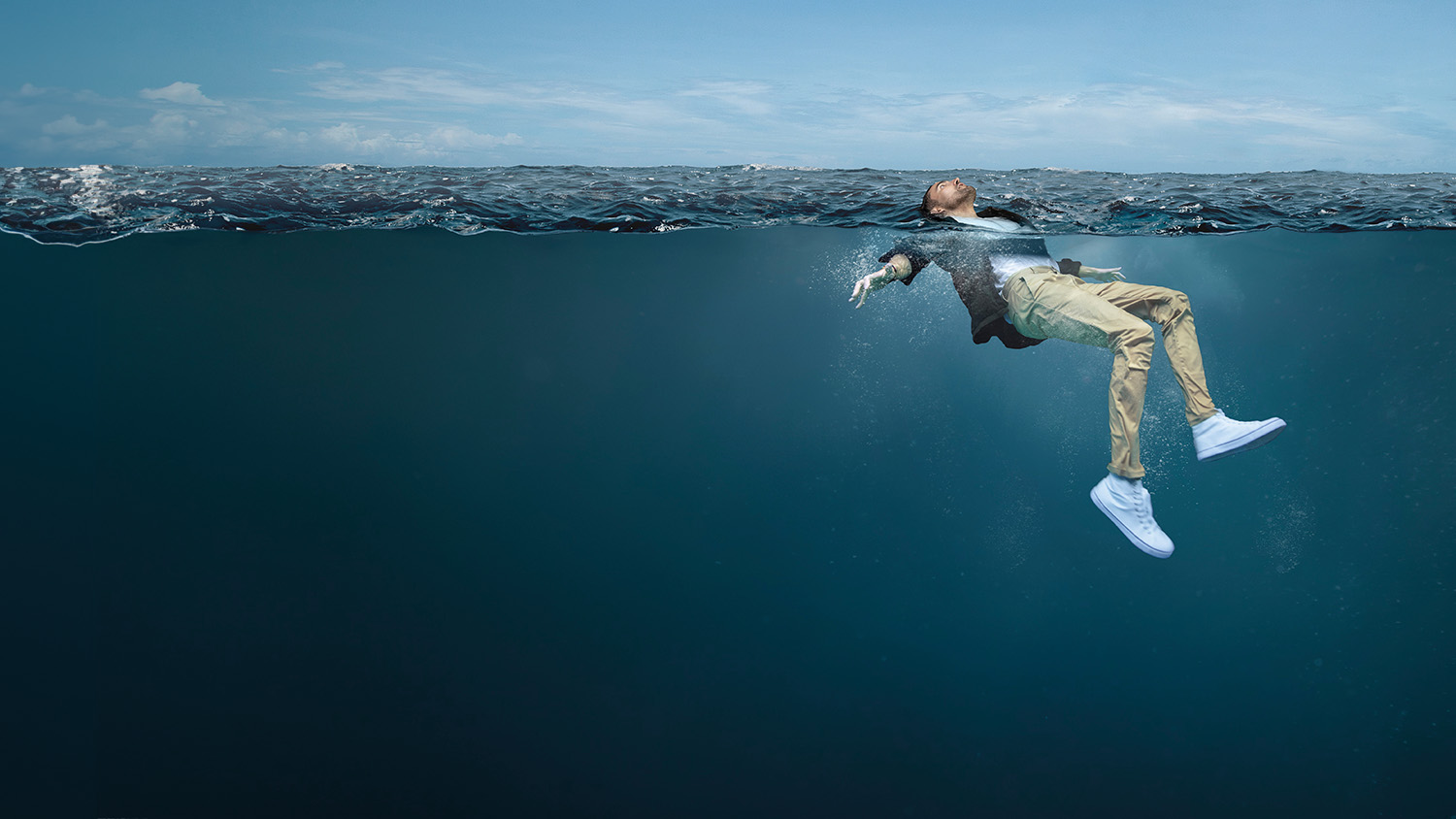 Enjoying the water this summer
Following the world's hottest week on record and the UK's hottest June, finding ways to cool off is a conversation repeated across the UK. Heading to the coast or out on the water is a great way to have fun and stay active. But, if you're not careful, it's a lot easier to get into trouble in the water than you might think. Conditions can change quickly and if you're not prepared, you can easily get caught out.
As part of the RNLI's water safety team we are often asked how people can keep themselves safe, whether on or near the water. We have activity specific advice available, but the one message that has saved lives and will continue to do so is our Float to Live message. Knowing how to float could save your life in an emergency. Watch Tina's story here to find out how it saved her.
Why Float to Live?
This campaign has been meticulously crafted based on extensive research revealing how everyone floats differently.
This campaign is aimed for all genders, ethnicities, and age groups. We know that men aged 15-60+ are impacted the most. Alarmingly, 83% of UK drownings are male, while 40% of all individuals who tragically lost their lives to drowning in 2022 had no intention of even entering the water.
Learn to float in 5 simple steps
Tilt your head back, submerging your ears.

Relax and try to control your breathing.

Move your hands to help you stay afloat.

Your legs may sink but that is OK – everyone floats differently.

Spread your arms and legs to improve your stability.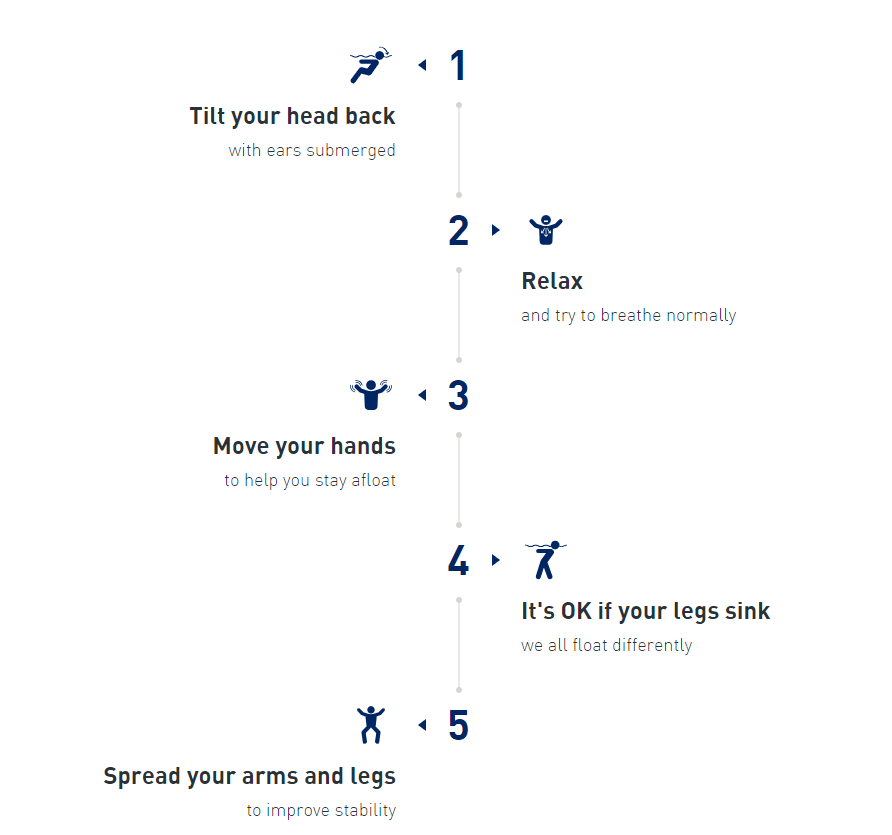 We actively encourage practising how to float in a safe environment. It's a lifesaving skill and having the confidence to float in a life-or-death situation could make all the difference.
Cold water shock
Cold water shock is the effect on the body of entering water 15°C and below is often underestimated. This shock can be the precursor to drowning.
Why is cold water shock dangerous?
Anything below 15°C is defined as cold water and can seriously affect your breathing and movement, so the risk is significant most of the year.
Average UK and Ireland sea temperatures are just 12°C. Rivers such as the Thames are colder - even in the summer.
How does it happen and what are the cold water shock symptoms?
Cold water shock causes the blood vessels in the skin to close, which increases the resistance of blood flow. Heart rate is also increased. As a result the heart must work harder, and your blood pressure goes up. Cold water shock can therefore cause heart attacks, even in the relatively young and healthy.
The sudden cooling of the skin by cold water also causes an involuntary gasp for breath. Breathing rates can change uncontrollably, sometimes increasing as much as tenfold. All these responses contribute to a feeling of panic, increasing the chance of inhaling water directly into the lungs.
This can all happen very quickly: it only takes half a pint of sea water to enter the lungs for a fully grown man to start drowning. You could die if you don't get medical care immediately.
How to deal with cold water shock and minimise the risk
If you enter the water unexpectedly:
Take a minute. The initial effects of cold water pass in less than a minute, so don't try to swim straight away.
Relax and Float to Live.
Keep calm then call for help or swim for safety if you're able.
On World Drowning Prevention Day we are asking you to do one thing. This could be sharing a water safety message, practicing floating in your nearest pool, or finding your nearest lifeguarded beach for the next sunny day.