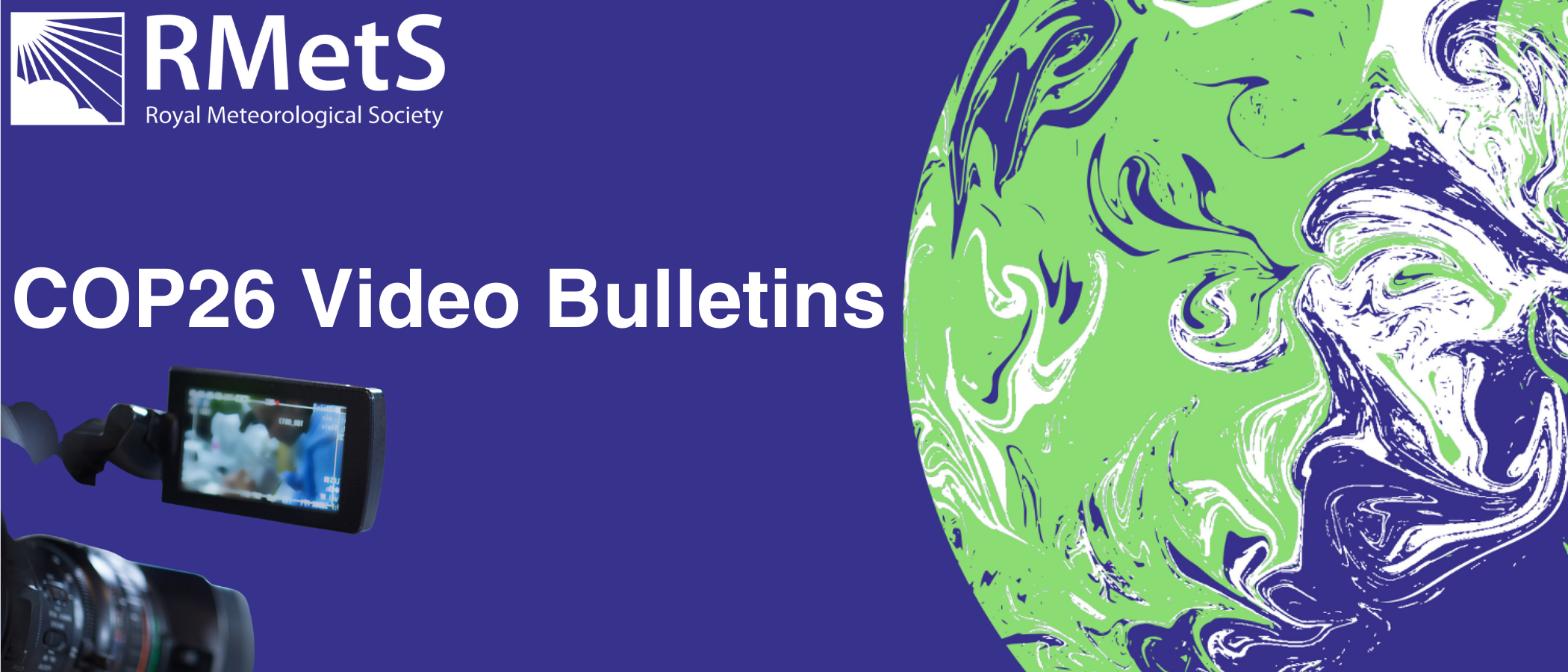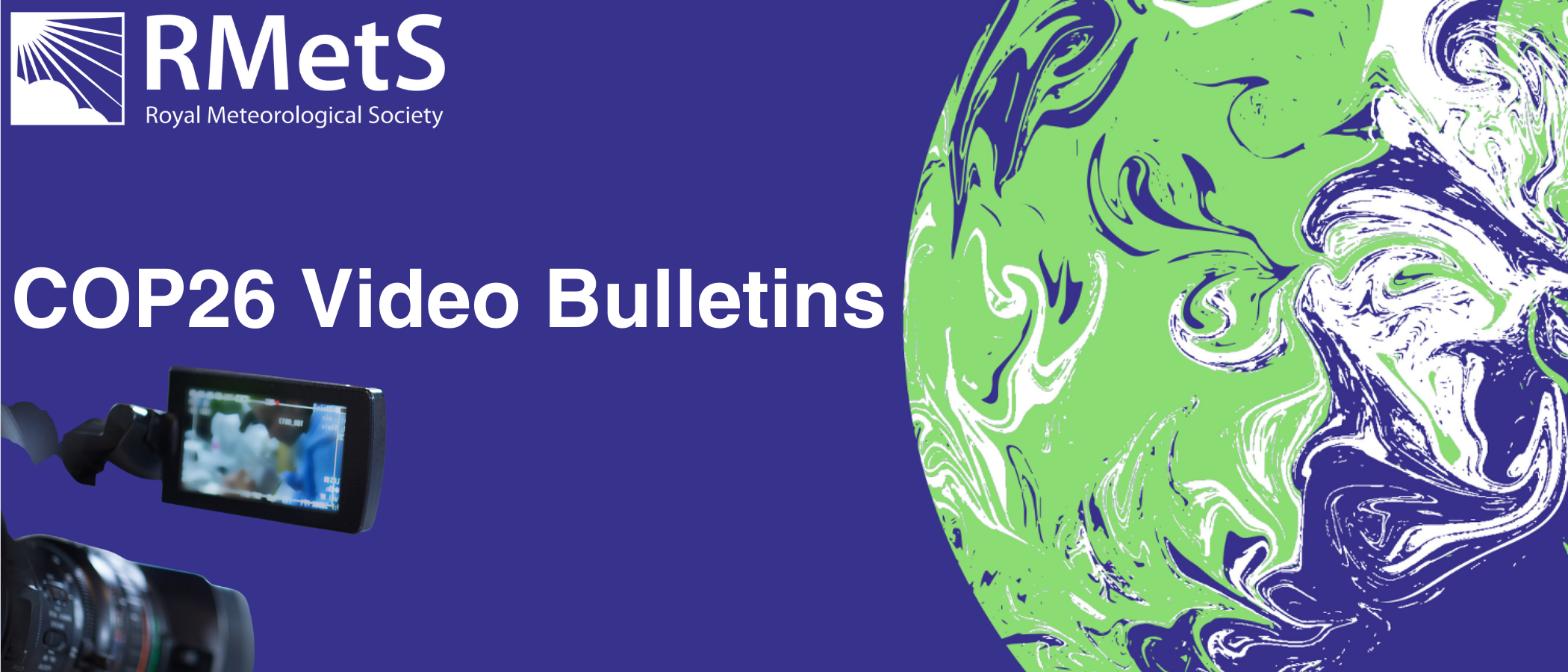 Join us at COP26 from your screen or your classroom with our exclusive video bulletins
This November, the 26th United Nations Climate Change Conference, known as COP26, takes place in Glasgow. The climate talks will bring together heads of state, climate experts and campaigners to agree on coordinated action to tackle climate change. And we'll be there too!
As an 'observer organisation,' the Royal Meteorological Society will be present in both the Blue and Green Zones. The Blue Zone is where the negotiations take place. Each country or territory has a pavilion where they showcase what they are doing on climate change. There is also a programme of official fringe events that takes place within the Blue Zone. The Green Zone is the public-facing area with organisations exhibiting or hosting events to get their climate change message to a wider audience. The Society will be sharing an exhibition stand with the Met Office and UKRI (UK Research and Innovation). There will also be a further 'unofficial' programme of events taking place across Glasgow.
No matter where you are throughout the two weeks of COP (31 October – 12 November), we would like you to join us. We will be sharing a series of video bulletins throughout the Conference.
In the classroom
The first series of video bulletins are for schools with the intention that they could be shown during registration. The bulletins will cover 'today at COP26' where our Head of Education, Dr Sylvia Knight will discuss the themes and some background information about the many different mechanisms in place that allow countries to assess their contribution and vulnerability to climate change. The videos will help students better understand the messages in the news and on social media that day. These videos will be available each day via our education site MetLink and our YouTube channel.
Newsletter
The second series of videos will be presented by our Editor of MetMatters, Kirsty McCabe FRMetS, and delivered by email each evening during COP. Kirsty is going to take you behind the scenes, meet the people who matter, including the people of Glasgow, and discuss the key developments.
You can sign up to receive our daily bulletins from the climate summit at the link below.