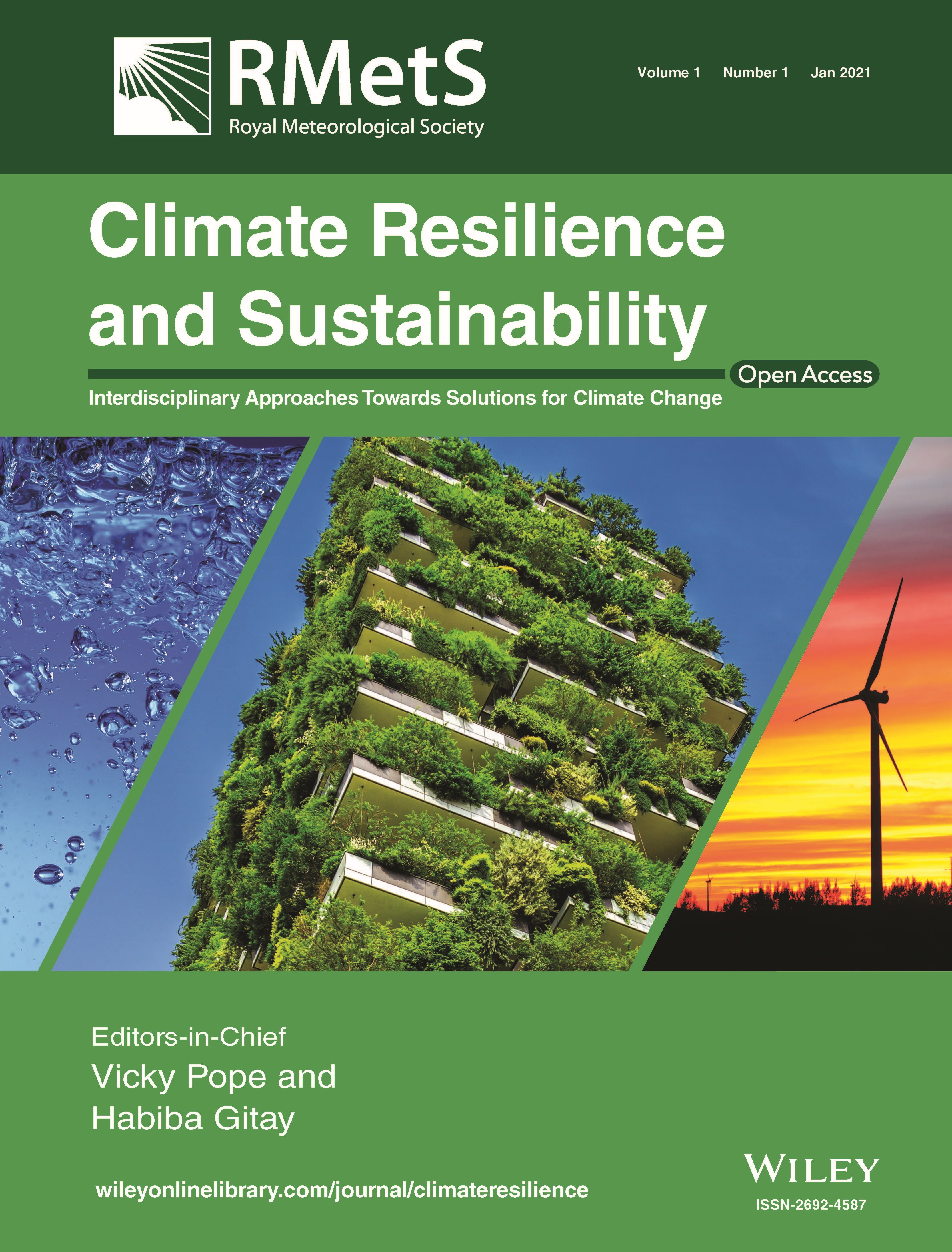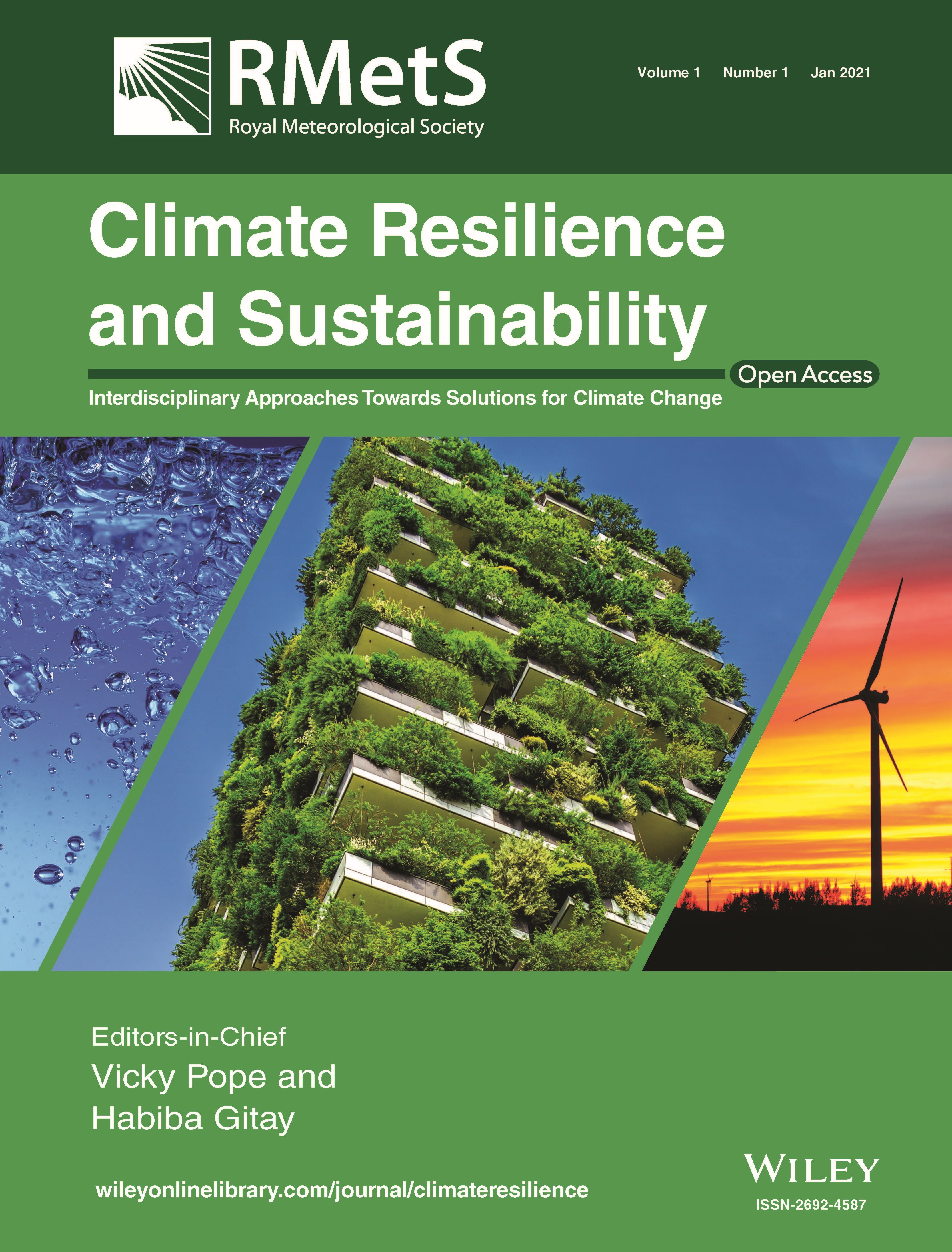 Climate Resilience and Sustainability
This exciting new title is now open for submissions and will launch in early 2021.
About this journal
Climate Resilience and Sustainability is an interdisciplinary open access journal studying the broad subject of understanding the implications of climate change for a sustainable environment and society. The core of the evidence-base represented will reflect the interests of the Royal Meteorological Society, namely the evidence provided by climate observations and models of the natural and man-made changes in climate, in the past, present and possible futures. The journal will actively encourage submissions from researchers looking for ways to attain the sustainable development goals in the light of climate change. Consideration of the intersection between climate science, impacts, adaptation and mitigation will be particularly welcome, for example highlighting trade off and co-benefits.