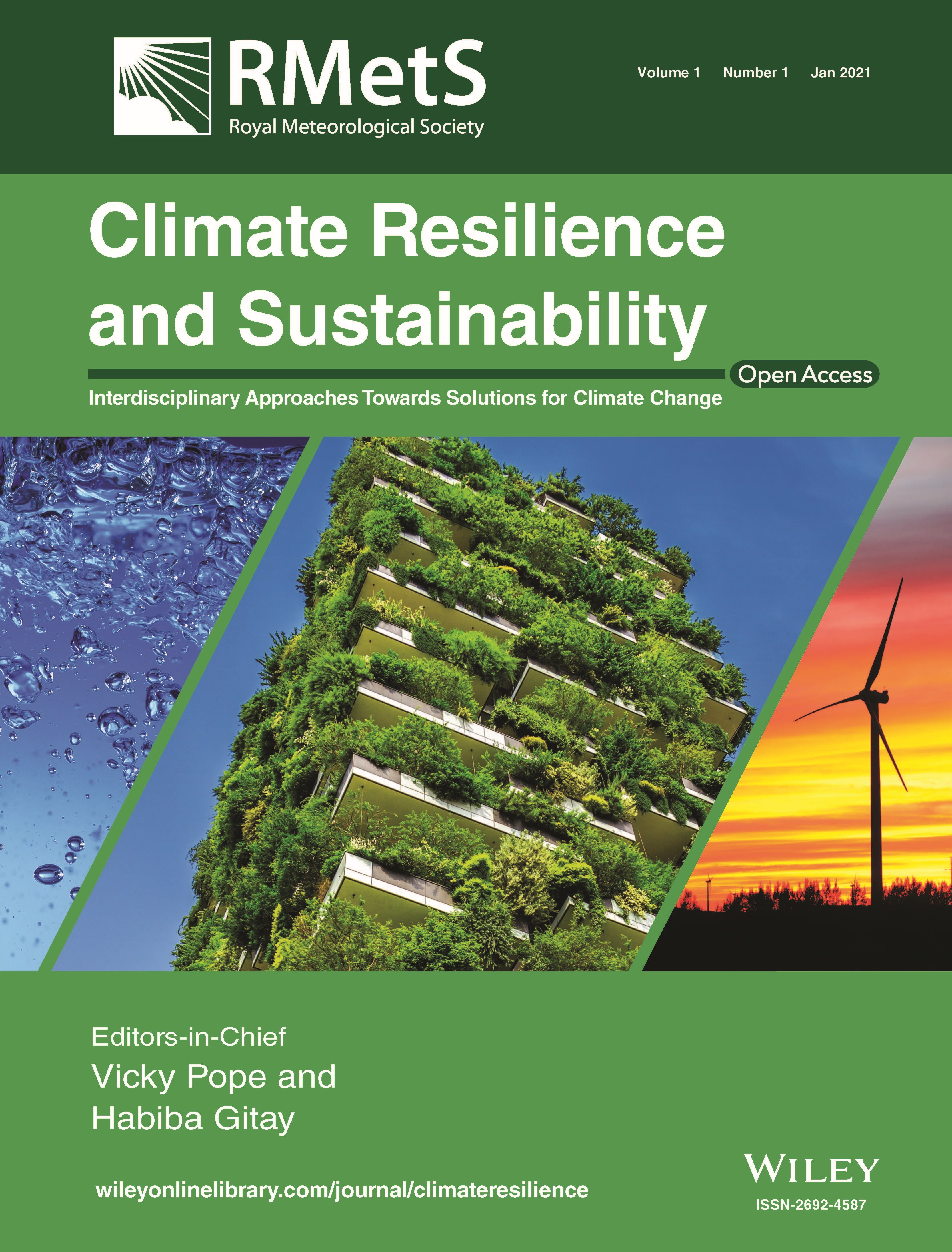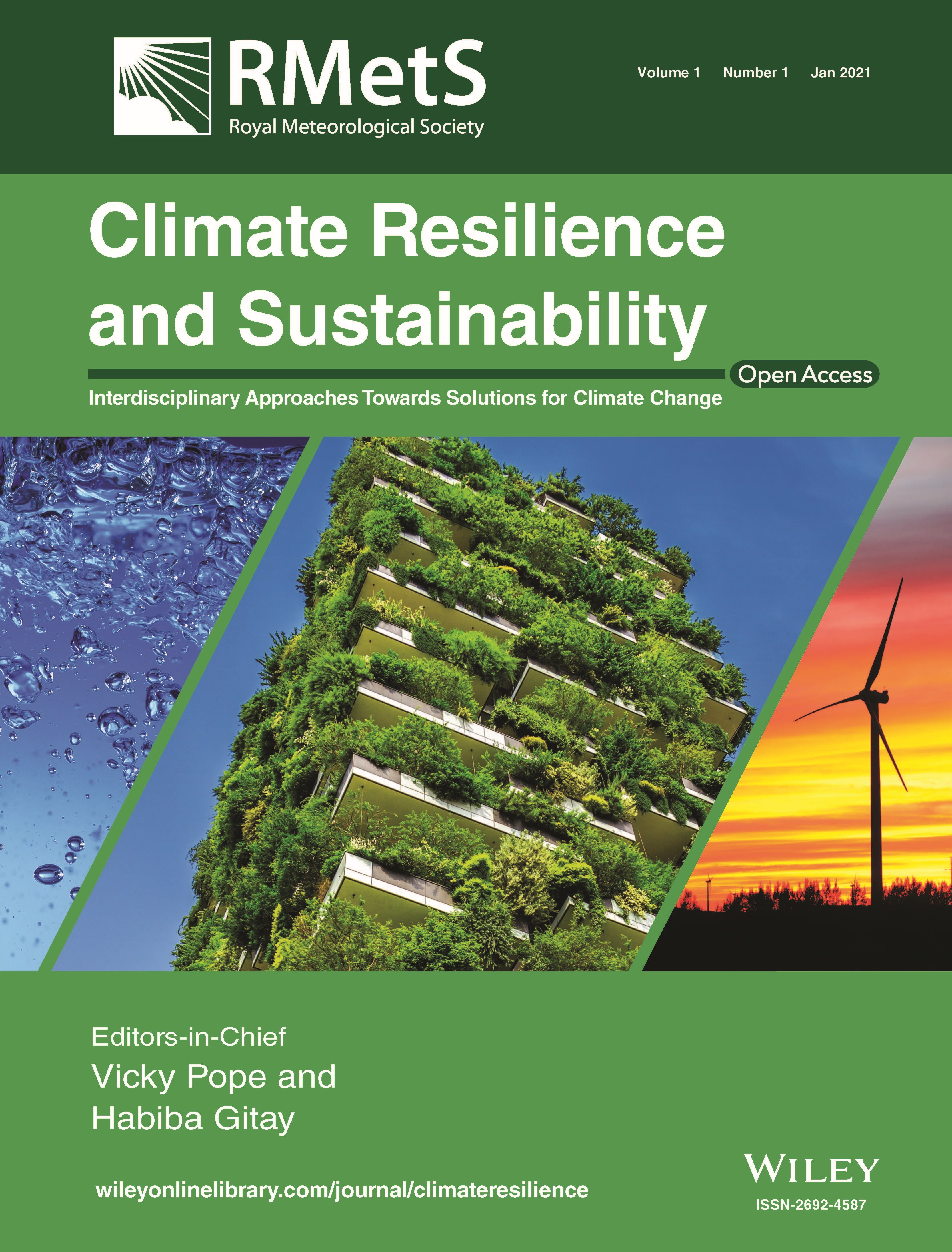 Climate Resilience and Sustainability
About this journal
Climate Resilience and Sustainability is an interdisciplinary open access journal. The motivation to establish this journal reflects the change in focus over the last few decades from physical aspects of climate science to solutions in the context of sustainable development.
In particular, the journal is focused on helping to find, and demonstrate the benefits of, solutions to make societies and the natural environment resilient to climate variability and change.
The core of the journal is resilience and adaptation to climate change along with other pressures such as land use change and degradation.
We see the biggest gaps in knowledge at the intersection between climate science, impacts, adaptation, and mitigation. Hence, we particularly welcome papers in this intersection, for example highlighting trade off and co-benefits towards sustainable development.
We encourage papers from practitioners as well as researchers, and the inclusion of policy and practice papers as well as research papers reflects this.
As you would expect from an RMetS journal, we expect researchers and practitioners to use or reference the best available weather and climate information to inform policies and actions that improve climate resilience and deliver sustainable outcomes.
We encourage authors to include and explore actions that have not worked as they are just as important as those that have.
The journal particularly welcomes assessments of comprehensive solutions, with multiple, cascading, and interactive impacts and tangible positive outcomes particularly on people and ecosystems.
Papers should demonstrate the strength of the evidence (backed by supplementary information) and should demonstrate solutions to one or more of policy, the environment, industry, and wider society.
We encourage interdisciplinary research approaches that are written in plain language and accessible to the wider audience including practitioners across related industries and the general public.