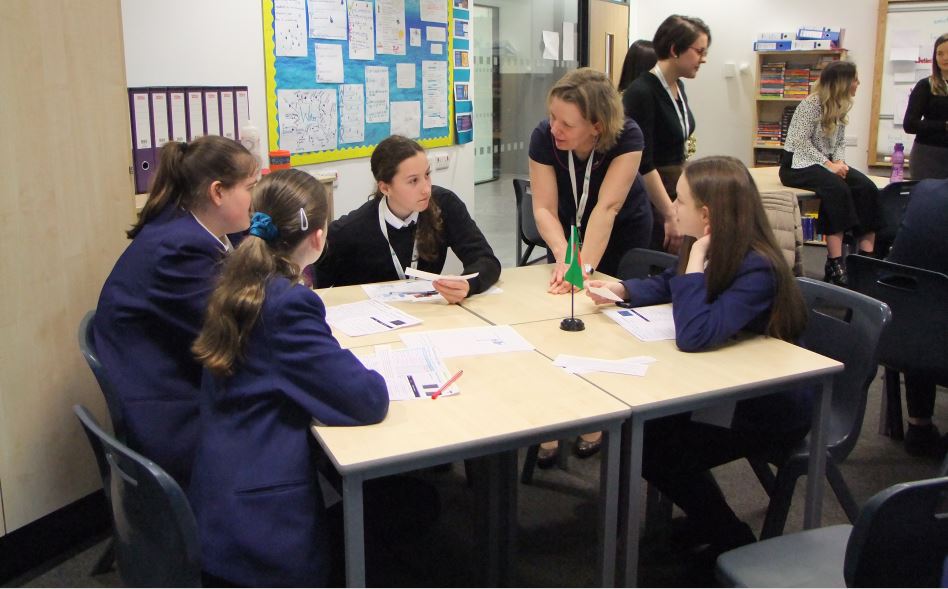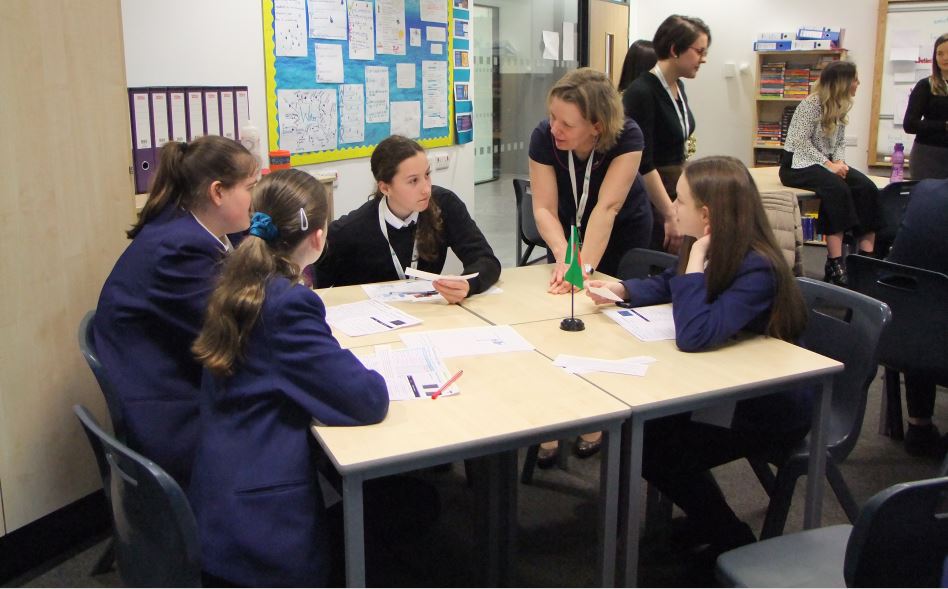 Climate Negotiations Resource
On 20 March, 25 students from five schools in the central belt of Scotland took part in a simulation of a World Climate Change conference.  The simulation was based on the Society's Climate Change Negotiations for Schools Resource. The event was organised by Keep Scotland Beautiful and supported by the Royal Meteorological Society's Sylvia Knight and Caroline Coch.   
Before arriving at Greenfaulds High School, students had been assigned to one of ten countries and had a chance to learn about the physical, economic and social conditions of their country. During the three hours the event ran for, they attended 'market places' to collect information about climate science, climate justice, and adaptation and mitigation strategies, and then entered pledge writing, pledge delivery and negotiation phases. They did an extremely good job of interacting with students from different schools and different year groups.
Despite some very effective negotiation, the countries were not able to pledge to reduce emissions enough to limit the world to a 2°C warming. In fact, their pledges were very similar to the current 'real world' pledges. In addition, very little money was pledged to the Green Climate Fund.
The students were picked from those already engaged with environmental activities in their schools, and they were keen and engaged in the resource. They clearly did a very good job of setting aside their personal viewpoints and representing the interests of their country. What the students did find surprising was how difficult it was to represent the interests of their country, and to reach agreements with the other countries.
Many of the teachers who took part now plan to run the climate negotiations resource in their own schools.
For information about other educational resources offered by the Royal Meteorological Society, visit MetLink.