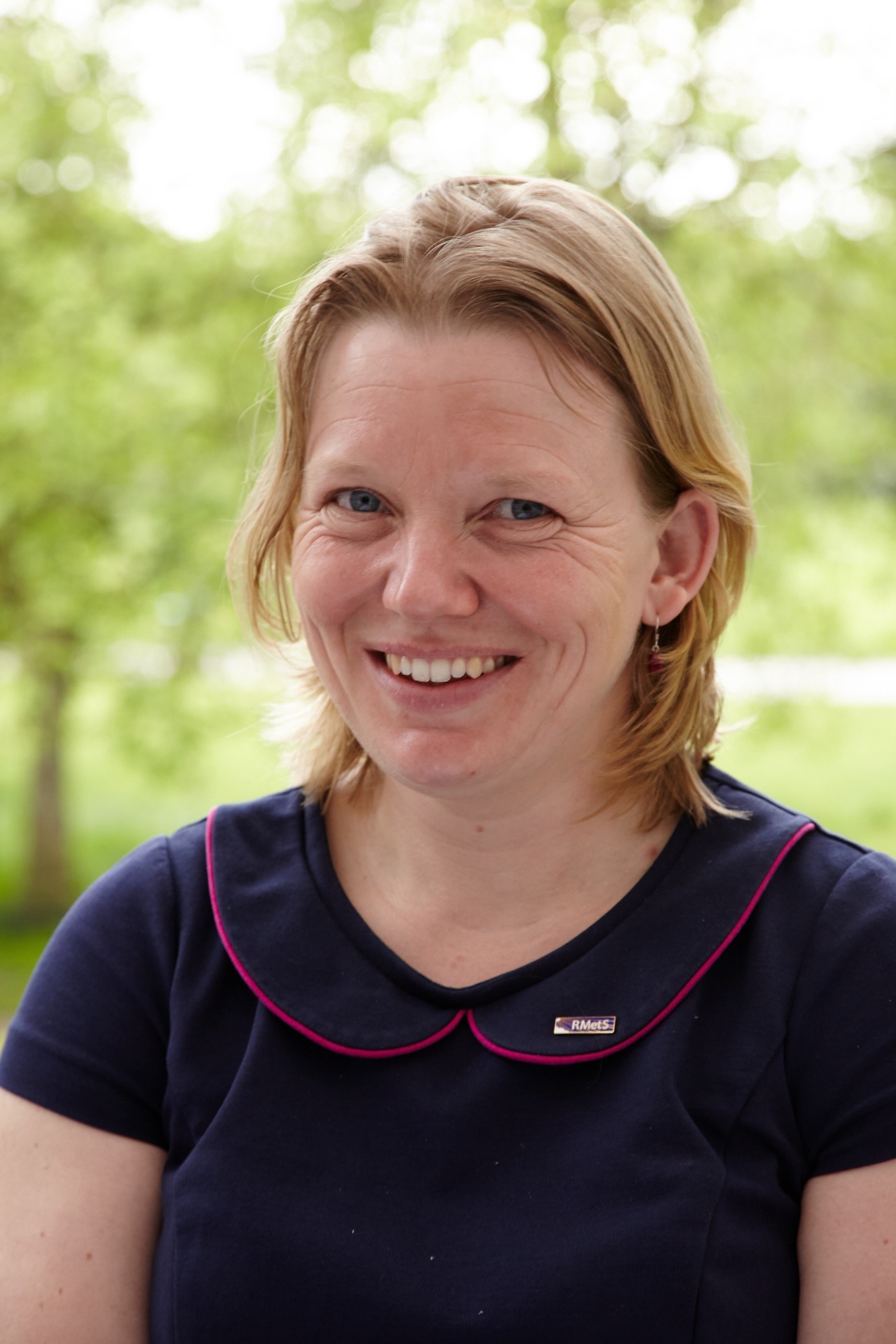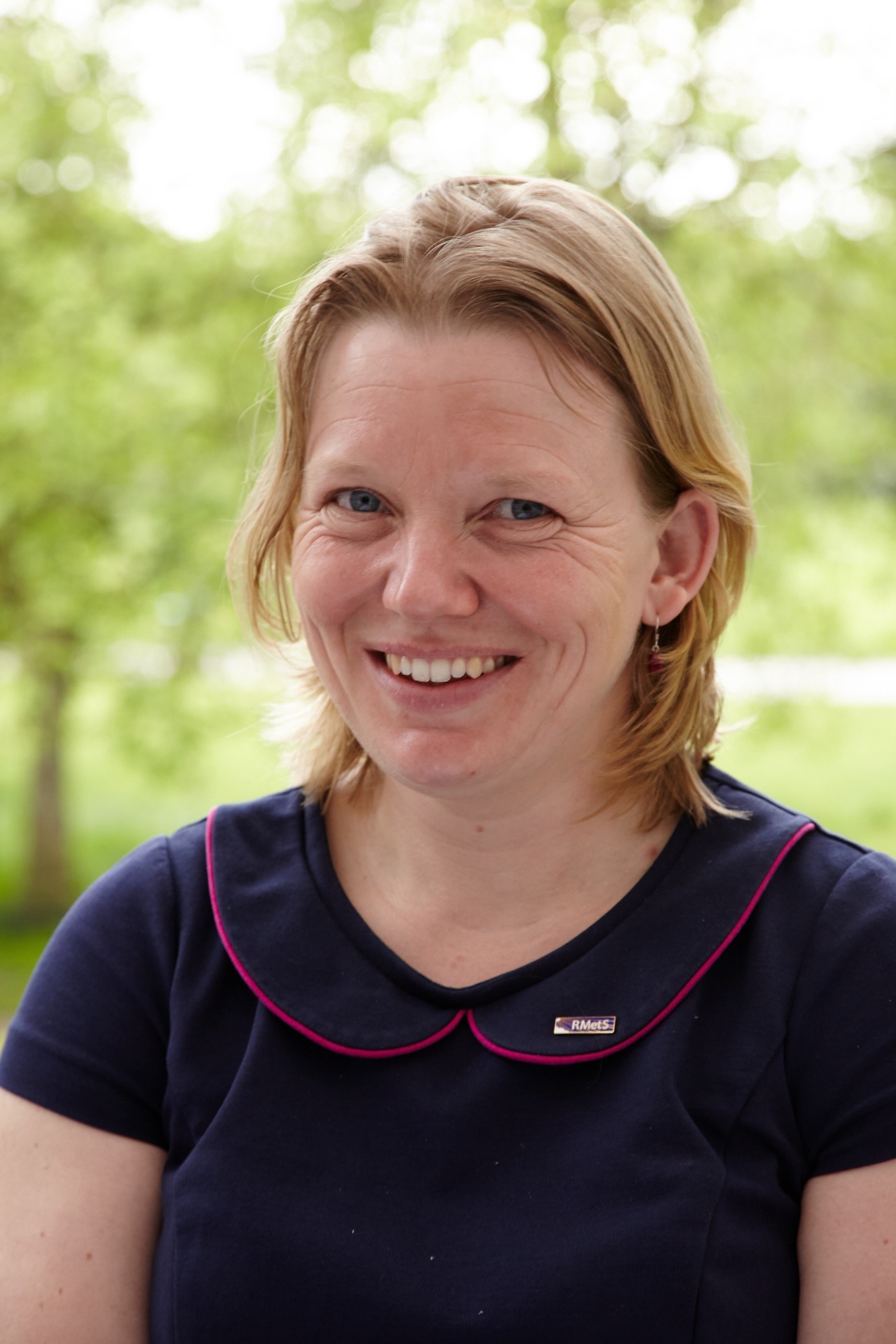 Dr Sylvia Knight, Head of Education at RMetS
Dr Sylvia Knight is Head of Education at the Royal Meteorological Society. In this article she tells us about her role and how she ended up here.
How did I end up working as Head of Education for the Royal Meteorological Society? Well, geography and physics were always my favourite subjects at school, and meteorology is one of the natural meeting places of the two. I've always thought of it as 'down to earth physics' – physics on a scale which we can easily visualise, and which obviously affects us on a daily basis. Coupled with this, I've always liked the challenge of understanding something well enough that I can explain it to other people, without oversimplifying it and this is central to most of what I do.
Despite poor careers advice at school, I somehow got the message that a physics degree would be the best route in to meteorology, and went to Cambridge University to study Natural Sciences. I followed this with a PhD and research positions, which moved my interests around the atmosphere both in altitude (from troposphere to stratosphere) and scale.  I was already a member of the Society's Education Committee when, in 2006, the then Education Officer, Malcolm Walker, announced his retirement and I knew that such a fabulous job opportunity had to be applied for. That is how it was that I made the journey from Manchester to Reading for an interview with a 6 week old baby in tow. The same baby managed her first attempts at crawling on the floor of Malcolm's office when I returned for a handover day!
Unbelievably, that is now over 10 years ago. Over those years, the diversity of projects I have been involved with has been astounding. I must have made thousands of clouds in bottles and teabag rockets.  I have worked with a German theatre company to make a climate negotiations resource. I have shivered in a trailer introducing 8 year olds to clouds and microclimates. I have written an online weather course which has now been taken by over 20,000 people. I've chased a weather balloon from Lancashire to Leicestershire. I have trained many hundreds of geography teachers (although I'm still not entirely sure what geography is - I sometimes start my talks to Geography students with the - controversial! - Terry Pratchett quote – "Geography is just physics slowed down, with a couple of trees stuck in it").  I owe thanks to countless members of the Society whose brains I have picked.  I've been filmed for a Channel 4 documentary which resulted in me still being stopped in the street 6 months after the broadcast.  I've responded to Government consultations and worked with exam boards and subject associations to try to define curricula and exam specifications.  I've worked with an artist to try to explain the Coriolis Effect in a cartoon. The list goes on!
But what have been my key weather memories in that time? Delivering a weather training day to students at Nottingham University whilst watching an approaching storm which would almost certainly disrupt my journey home (I used that storm as a case study in teaching for several years afterwards).  Talking about weather to retired clergy in Oxford whilst arctic maritime air brought heavy snow showers – in Oxford it was sunny, but whilst talking I received an automated message from my daughters' school to tell me it was shutting in half an hour.  On the journey home, we alternated between clear ground and thick snow.  The 'Spanish Plume' lightning storm in September 2016 has to be one of my recent favourites. And standing by Jökulsárlón lagoon in Iceland – itself the product of recent climate change – with bright red skies the product of the then ongoing Bárðarbunga volcanic eruption. Weather and climate visible at the same time!
I am still fascinated by the weather and love it (well, maybe not 'anticyclonic gloom') and remain privileged to have the job I do.
Find out more about the educational work of the Royal Meteorological Society >>