Get WeatherReady for Winter
Preparing for winter weather 
The clocks going back at the end of October is a sure sign that winter is coming. This year, the Met Office is helping people get WeatherReady with a series of handy or often-forgotten #WeatherHacks to help prepare for cold, snow and storms.
Storm Babet was a stark reminder of the challenges that autumn and winter weather can bring to the UK, and the importance of preparing for severe weather. Over 200mm of rain fell over a few days in some locations, with a suite of Met Office warnings and advice helping as many people as possible to get the information they needed to minimise impacts, where possible.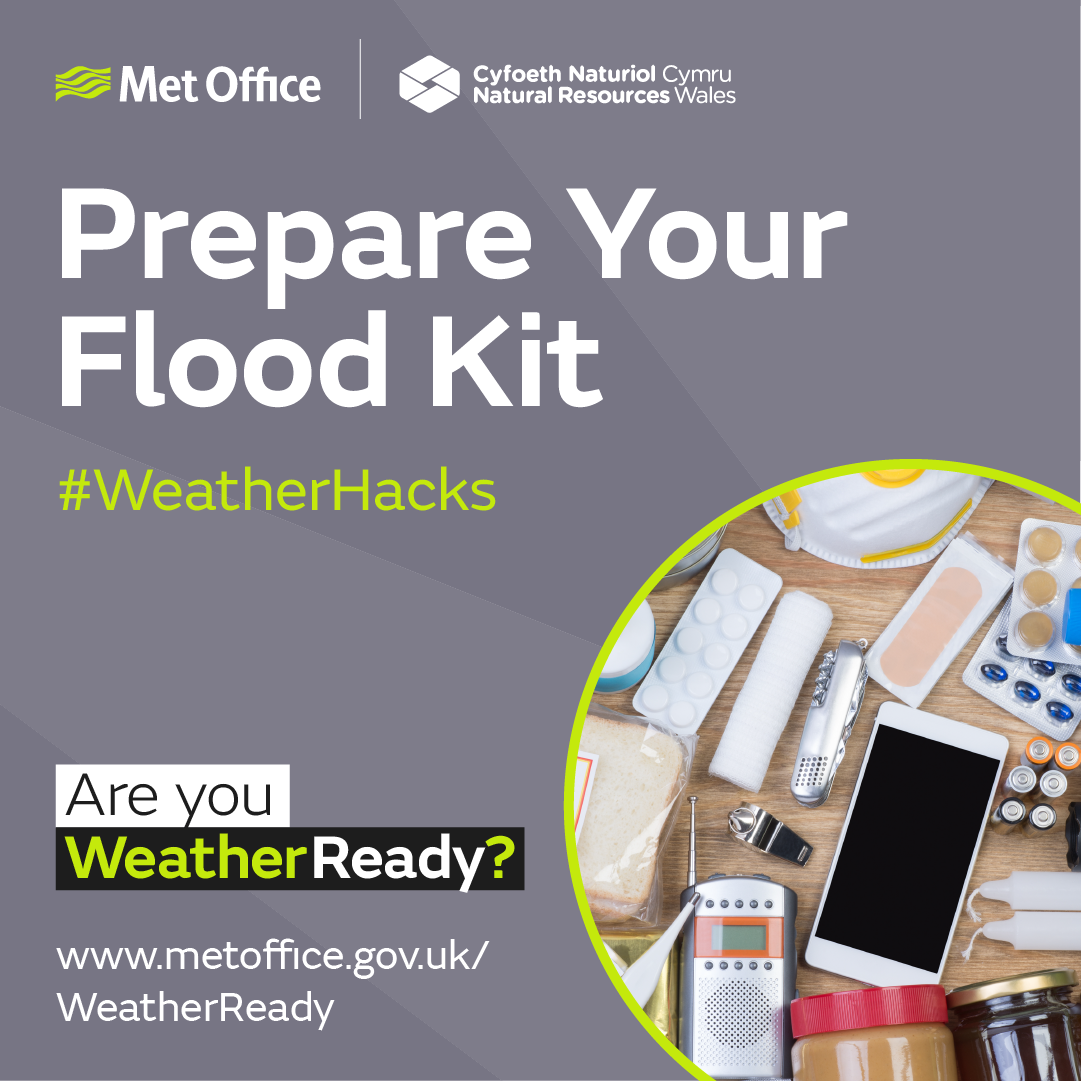 Met Office preparations ahead of meteorological winter are already well underway. Seasonal outlooks are being refined and communicated to specialist sectors, while expert meteorologists keep their eyes on the immediate forecast and how to communicate it successfully.  
But communicating the forecast is only part of the challenge. The Met Office has a duty to not only forecast the weather accurately, but also to help people understand how they can prepare for severe weather and, crucially, take action when the forecast is severe.  
For more than 10 years, the Met Office's WeatherReady campaign, supported by Cabinet Office, has been a key method of helping the public stay informed on severe weather and what can be done to prepare.  
The importance of WeatherReady as part of national and local government resilience communications was even referenced in 2023's National Risk Register, highlighting how the campaign helps individuals, families and communities to prepare for and cope with severe weather.  
WeatherReady is a key part of Met Office weather communications which span from briefings at the start of each season to social media updates in the heart of severe weather. WeatherReady's role is to focus on communicating the actions people can take to mitigate the worst impacts of any severe weather. 
So, what's the plan this year?  
#WeatherHacks  
This year's winter WeatherReady campaign from the Met Office includes a series of handy or often-forgotten #WeatherHacks that can help people prepare for the winter chill.  
The aim is to show the public the simple steps that everyone can take to prepare for severe weather, from how to avoid an iced-up car to how to prepare for flooding.  
This year the Met Office has launched the campaign to coincide with the clocks going back on 29 October. By providing a point in the year that everyone recognises, it's hoped more people will take action to prepare for severe weather.  
Met Office Head of Warnings Chris Walsh said: "When the clocks go back it's time to prepare for winter weather. Whether it's strong winds, cold spells or even ice and snow, there are simple and cost-effective things everyone can do now to prepare for winter weather. There are plenty of useful and creative weather hacks out there that can help people to avoid disruption, but also make the most of winter weather." 
Weather experts and enthusiasts know all too well about the impact weather can have on people's lives. To launch the winter WeatherReady campaign, the Met Office has shared #WeatherHacks from expert partners to get the conversation started.  
Some of the #WeatherHacks include: 
RAC: When parked up for the night, put old socks or cardboard under your windscreen wipers to prevent them getting stuck to the glass.  

UKHSA: Wear several layers of thinner clothing; this could keep you warmer than one thicker layer. 

BVA: Pack a towel to remove toxic grit or rock salt from your dog's paws when you're out and about.  

Cycling UK: Add a swimming cap under your helmet to help keep your head warm. 

NRW:

Prepare a flood kit in advance of flooding to make sure you have your family's essential items to hand. And make sure you keep it somewhere accessible.

 
The aim is to encourage people of all ages to start talking about what they do to stay safe and well during winter and the Met Office wants to encourage everyone to take to social media and start sharing #WeatherHacks. Join the conversation on social media to help people prepare for winter weather.  
Get more advice and information from expert partners as a part of WeatherReady with the Met Office. Weather Ready is supported by Cabinet Office and provides tips and guidance on simple actions people can take to reduce the impact of severe weather on their lives.