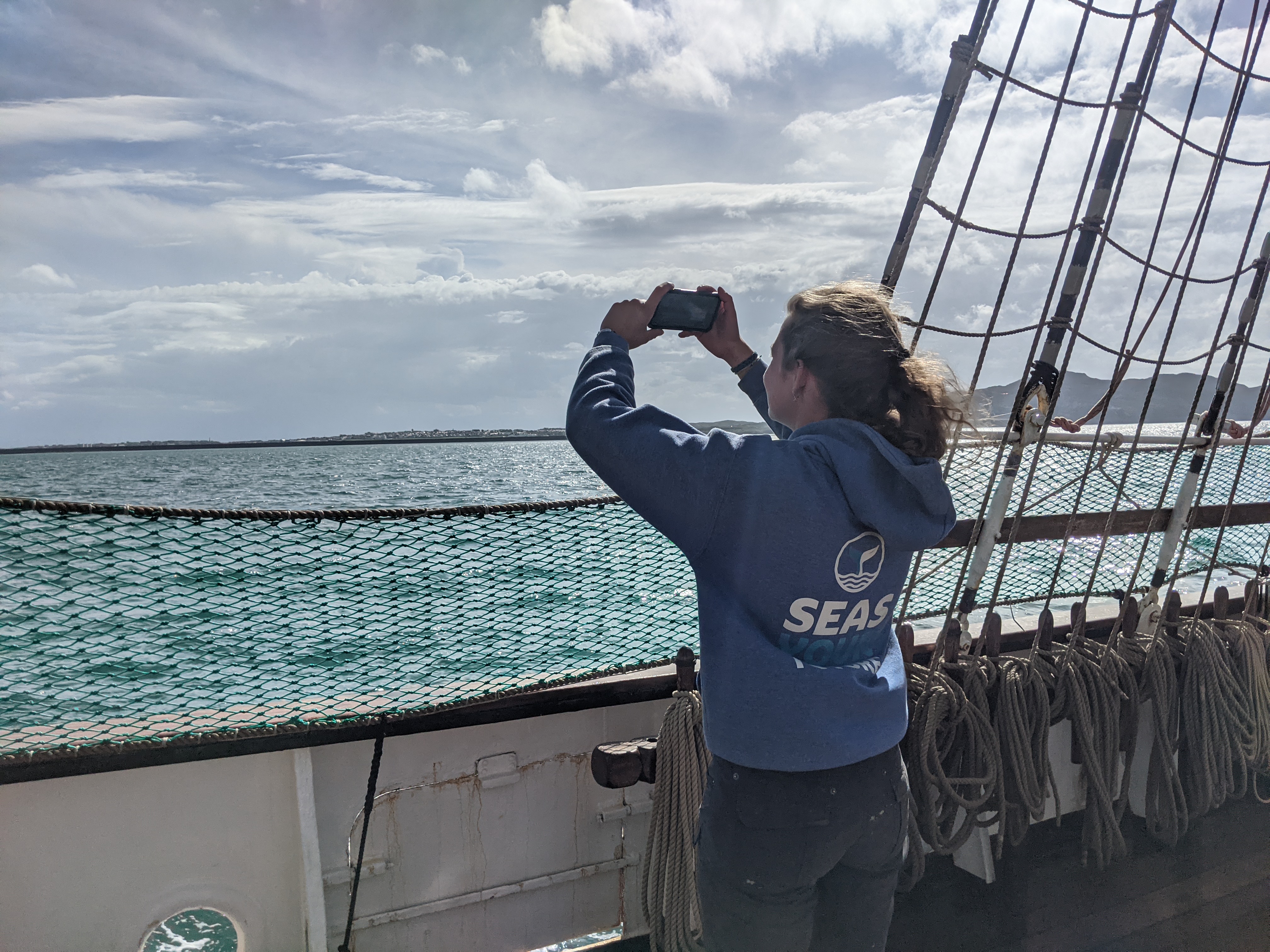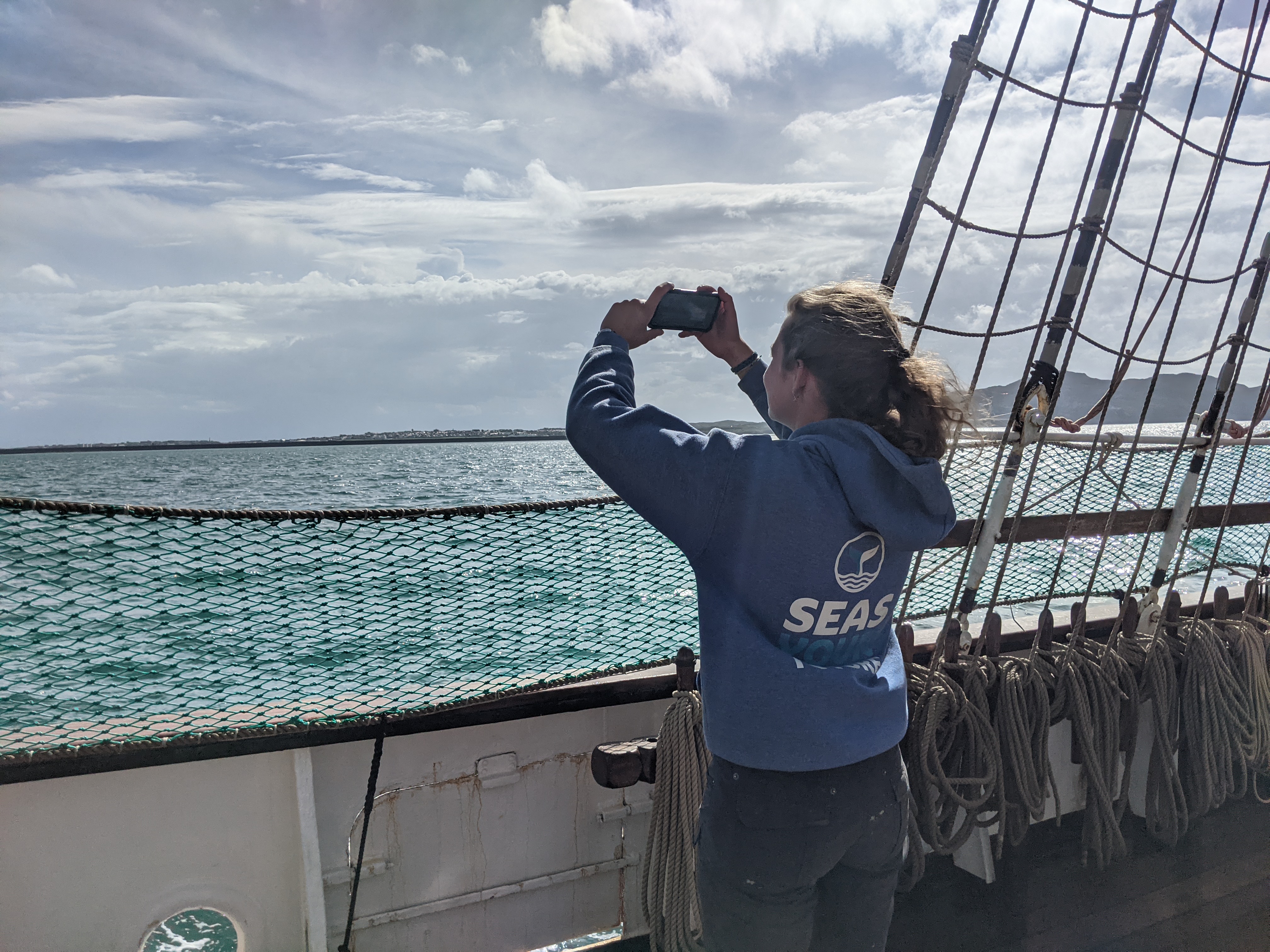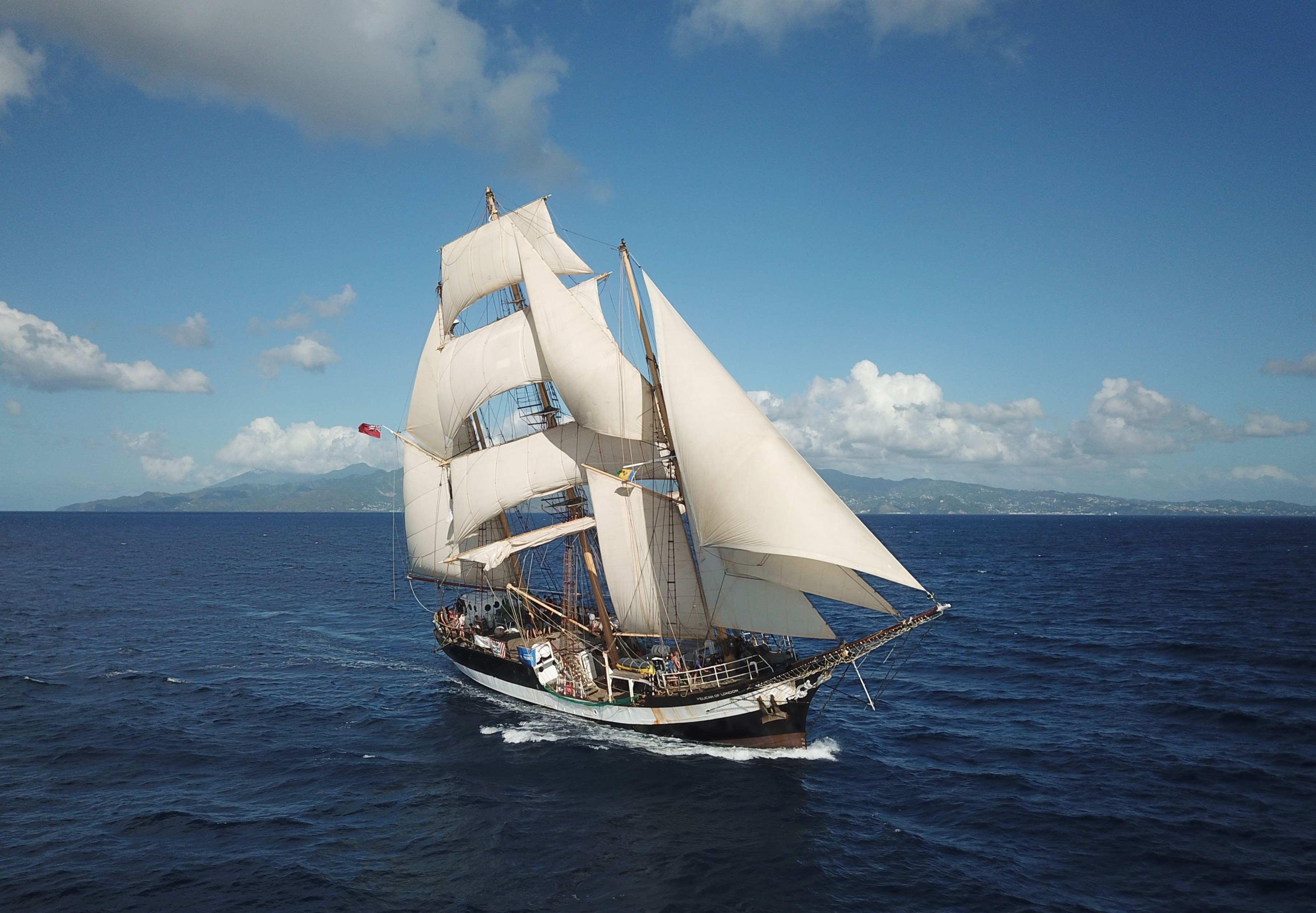 Imagine you are on a square-rigged ship feeling the wind in your hair and its power in the sails driving the ship through the waves under a blue sky… 
That's the scene our voyage crew are finding themselves in on the sail training tall ship Pelican of London, although they don't have much time for dreaming and the sky is not always blue. The trainees helm the ship and handle the sails, keep watch, help the cook and clean the ship. They also look at the sea and the sky – not only because both are beautiful, and wind and weather is existentially important for sailors, but also because trainees contribute to several citizen science projects, two of which are related to meteorology.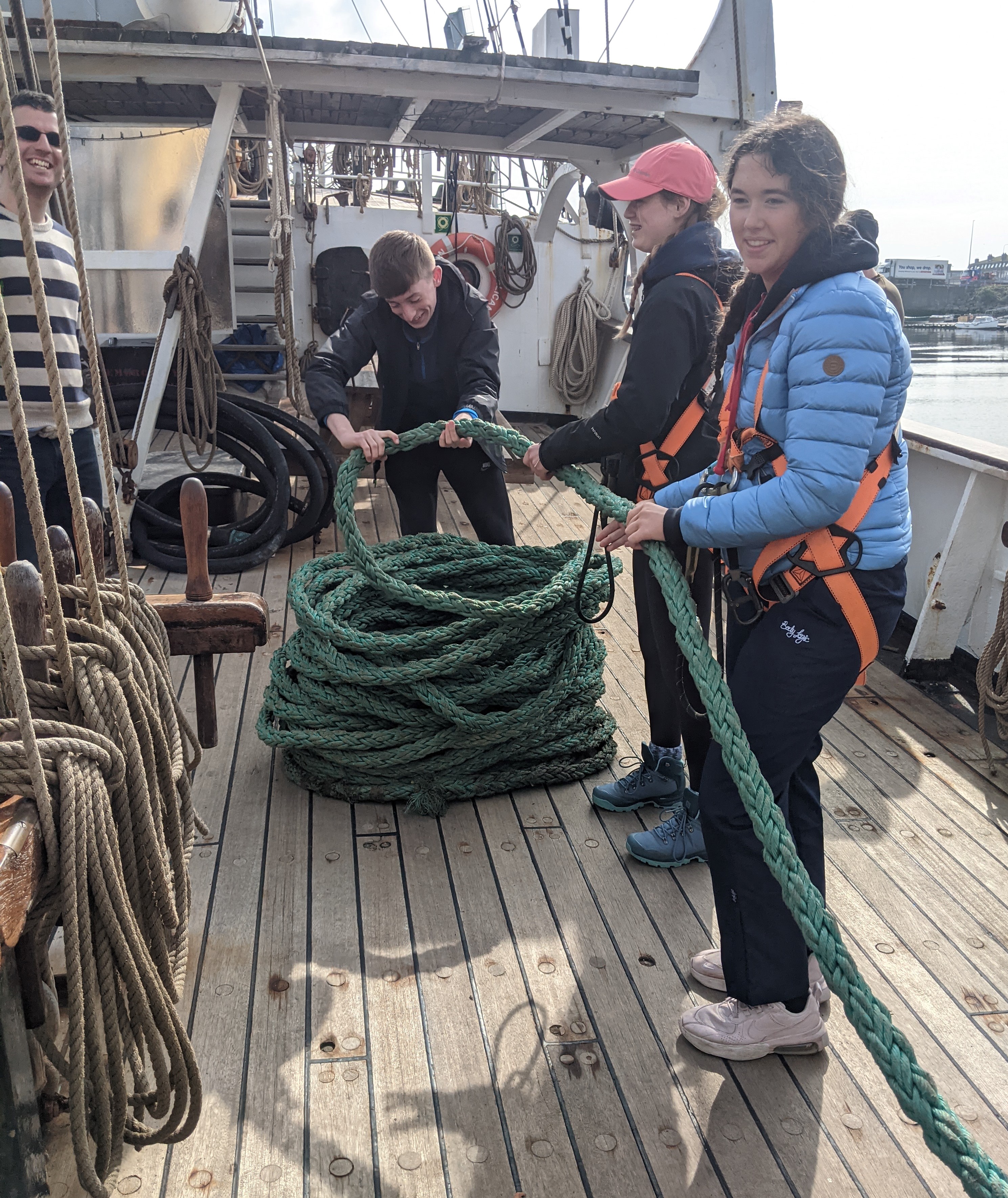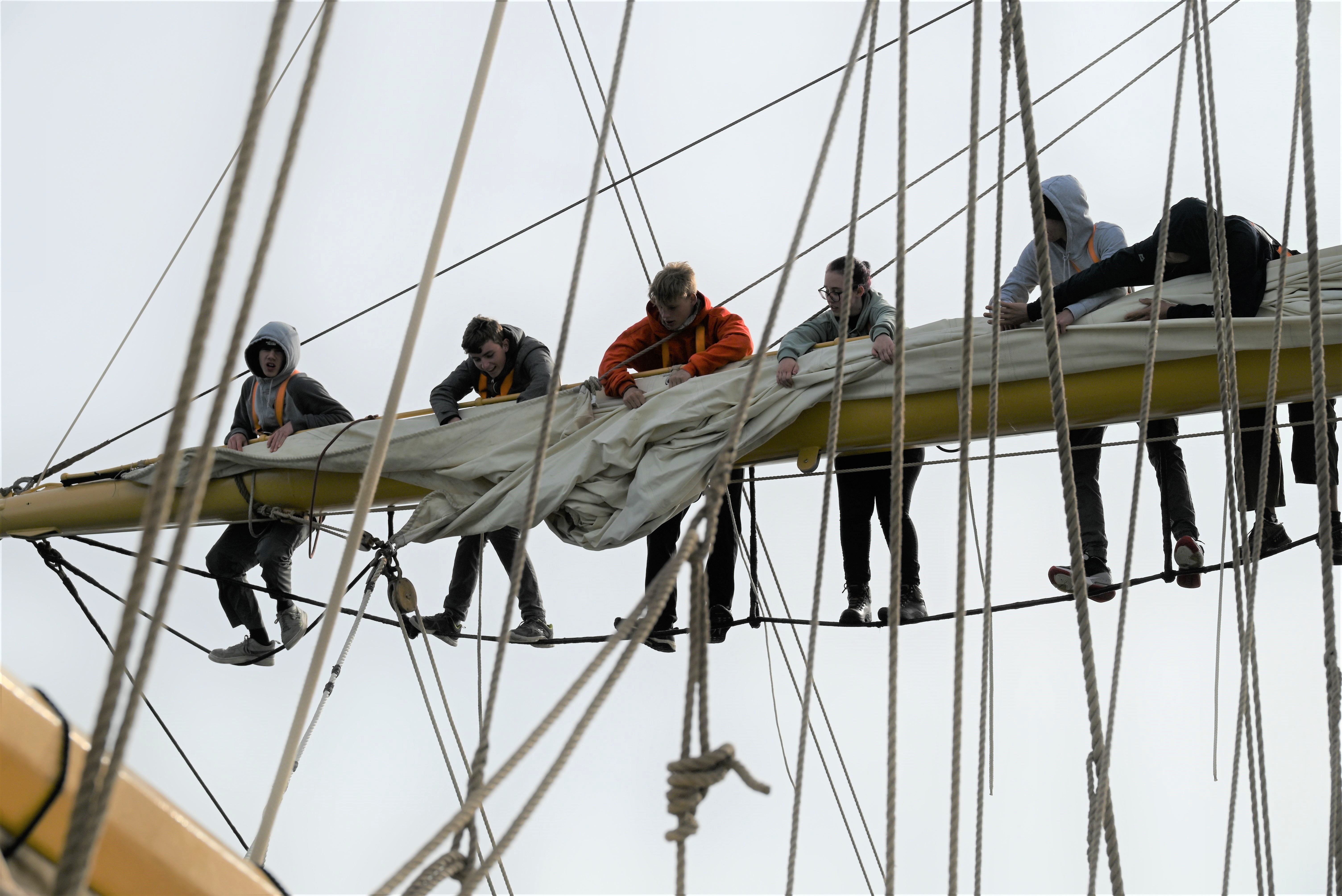 For some years, the Pelican has been a member of the World Meteorological Organization's (WMO) Voluntary Observing Ships (VOS) scheme. The UK Met Office provided Pelican with equipment, sensors and instruments that enables a complete set of observations to be submitted by the watch-keeping officers during daytime watches while at sea. Reports include present and past weather, wind direction and speed, cloud amount and type, visibility, dry and wet bulb air temperatures, atmospheric pressure and tendency, sea surface temperature, direction, period and height of waves and the ship's course, heading and speed. Trainees are involved in all aspects of collecting this data, while learning to make the different observations.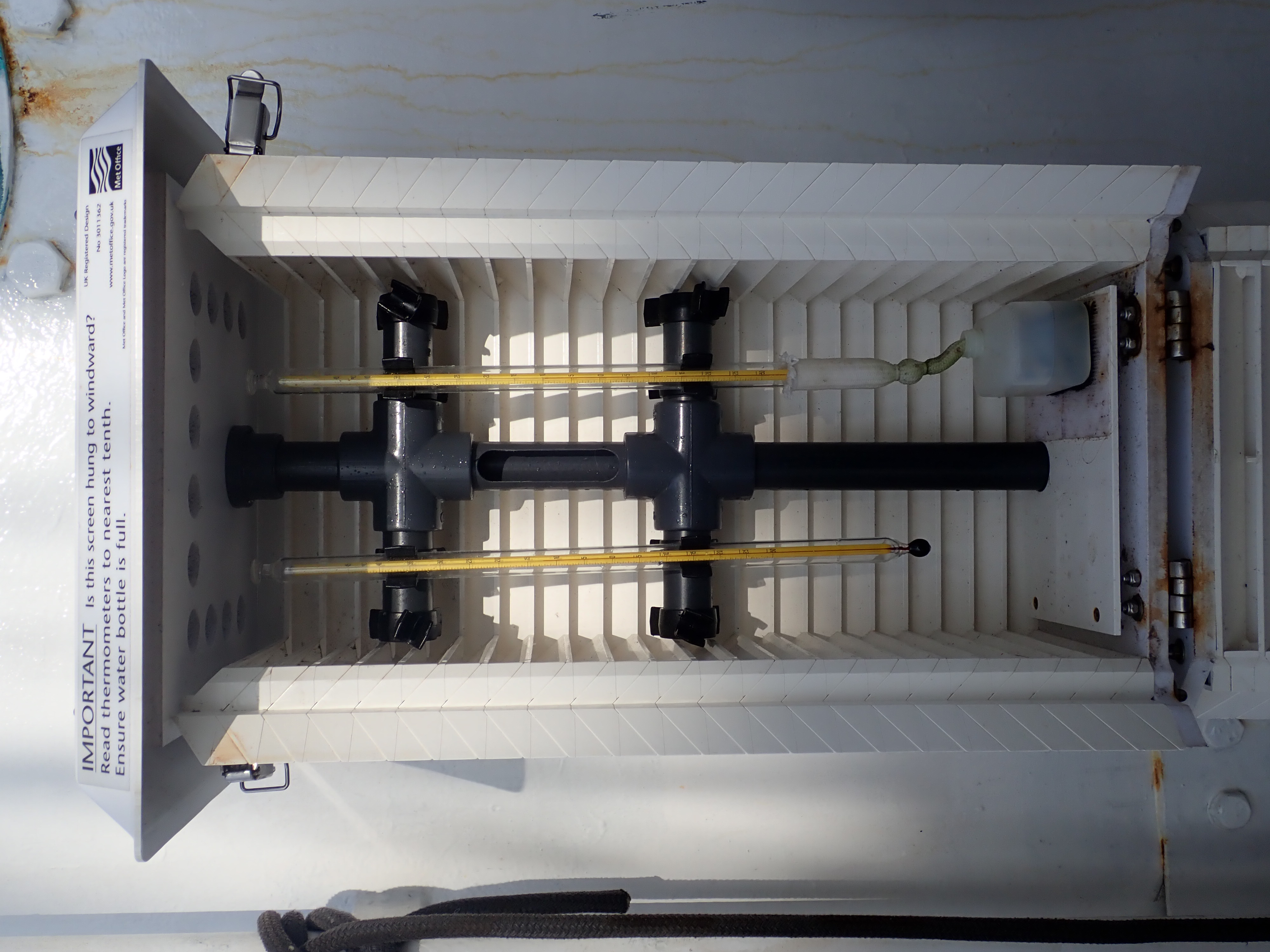 In summer 2022, Seas Your Future, the sail training charity that operates Pelican, took an important step towards fulfilling the ambition to integrate environmental and ocean science into each voyage: a Scientist in Residence on board engages trainees in outreach, citizen science and research activities. For this purpose, I developed a citizen science portfolio and a STEM (science, technology, engineering, maths) curriculum, which include GLOBE Observer: Clouds.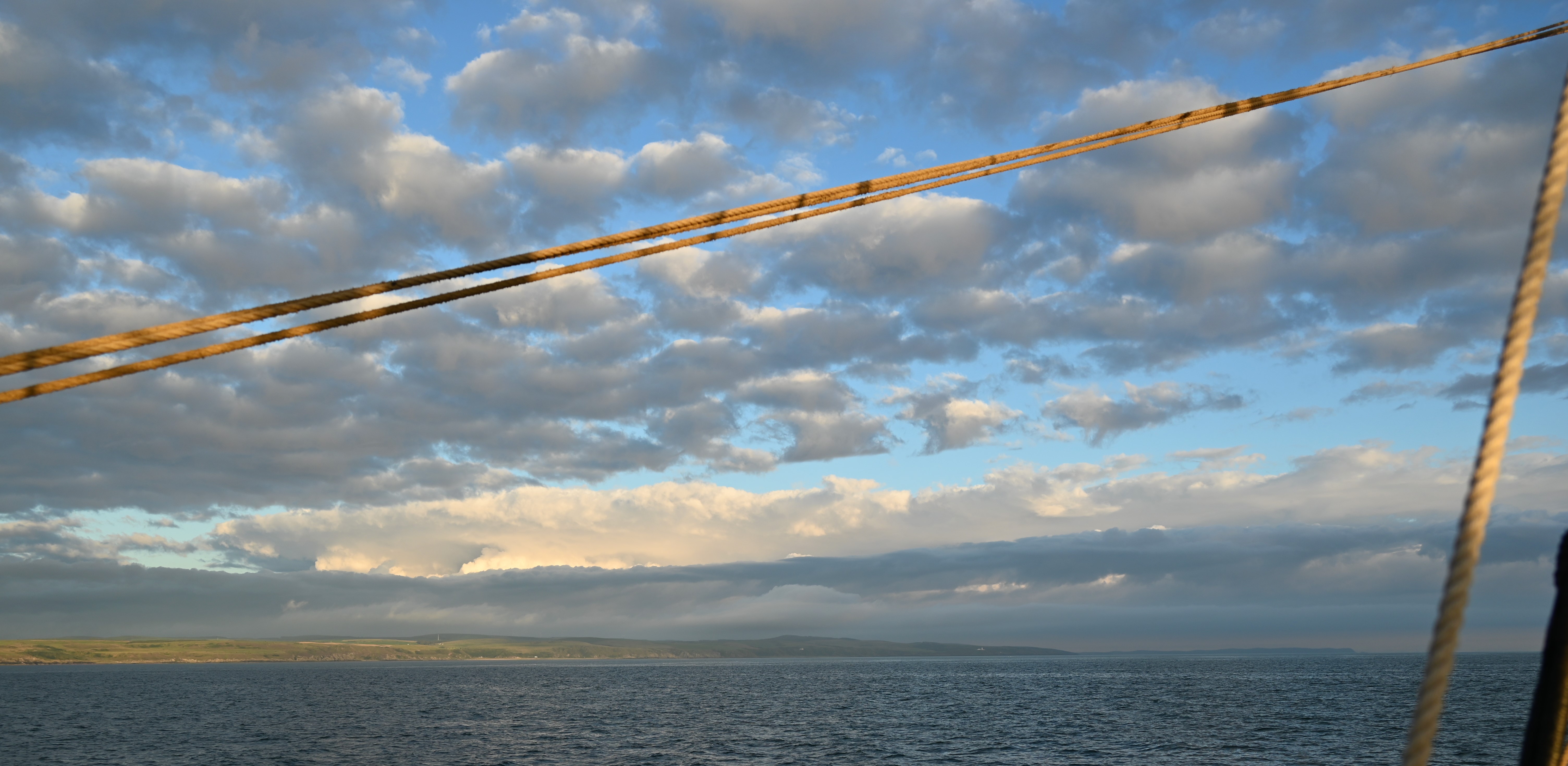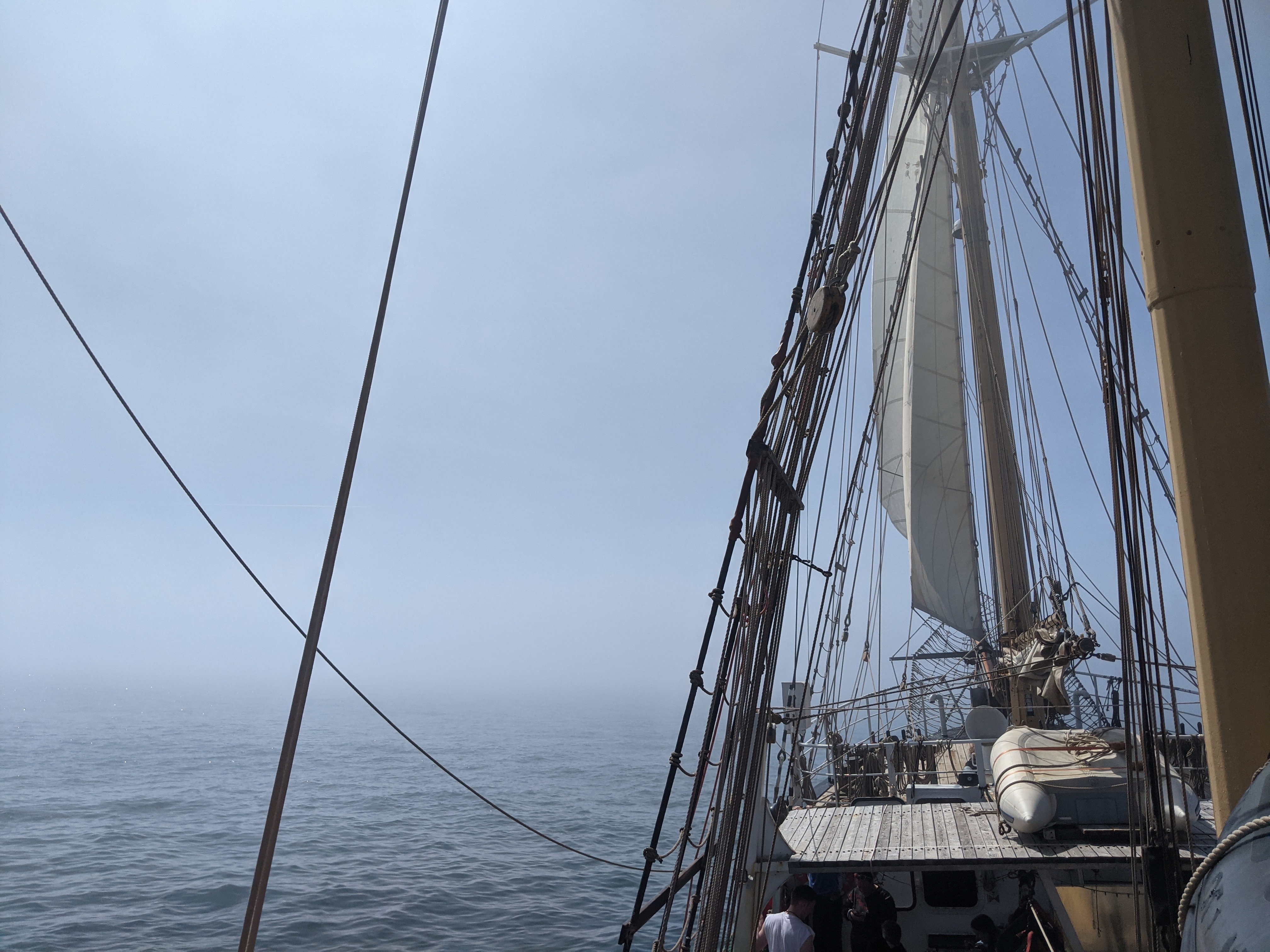 The US National Aeronautics and Space Administration (NASA) initiated the GLOBE (Global Learning and Observation to Benefit the Environment) Program in 1994. According to its vision, it is "A worldwide community of students, teachers, scientists, and citizens working together to better understand, sustain, and improve Earth's environment at local, regional, and global scales." The GLOBE Observer app allows data collection for trees, land cover, mosquito habitats and clouds, all of which are providing data for ground truthing satellite observations, research and educational projects.
Citizen Science is at its best when it involves data collectors beyond submitting observations. With a wealth of online teaching resources and information on research outcomes, over 38,000 schools involved worldwide and over 231 million data entries so far, GLOBE is very successful in that respect.
Specifically, GLOBE Observer: Clouds contributes to weather forecasting and climate research, and supports education and training with excellent resources and online tutorials. The submitted sky observations are used to supplement NASA satellite data with detail, such as cloud types and precipitation, verifying and improving automated remote sensing. Rather than observing cloud properties directly, most satellites measure radiance, which is then fed through an algorithm that calculates the most likely properties of clouds, such as altitude and cover. Looking up, citizens can often detect features that may be obscured to the satellite looking down, for example by other cloud layers or the 'noisy' backdrop of land. Aircraft contrails are an example of how our observations can contribute to research, as the relationship of contrails with clouds is a current area of scientific investigation.
On board the ship, the trainees are introduced to the identification of clouds through their involvement in the WMO-VOS scheme and during specific STEM voyages, they learn more detail about atmospheric science, weather and forecasting. With some practice and guidance, trainees can identify the major categories of low, mid and high-altitude clouds, know cloud association with different areas of atmospheric pressure systems and understand what nimbostratus or cumulonimbus have in store for upcoming changes in wind and precipitation, an important awareness for the crew of a square-rigged ship.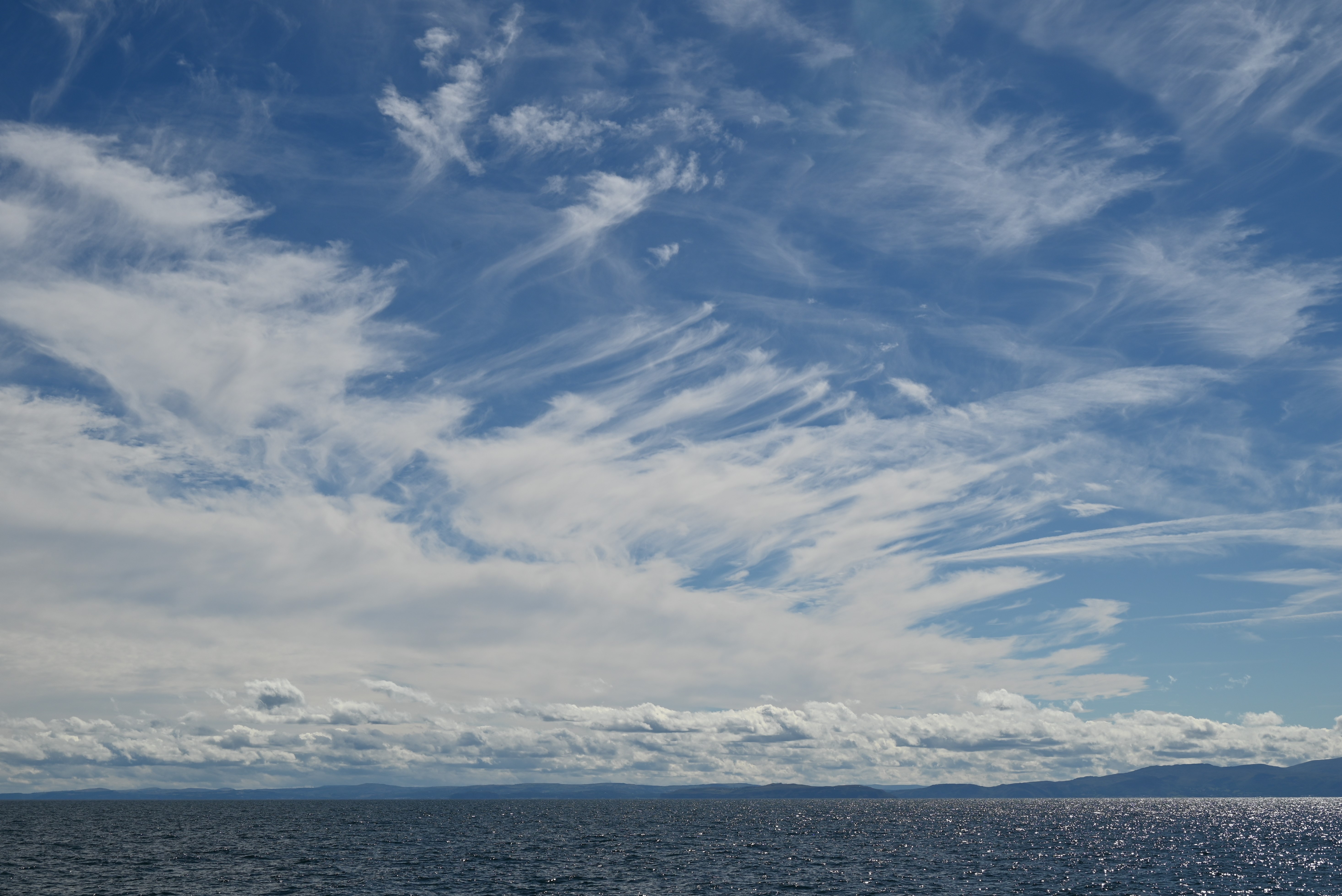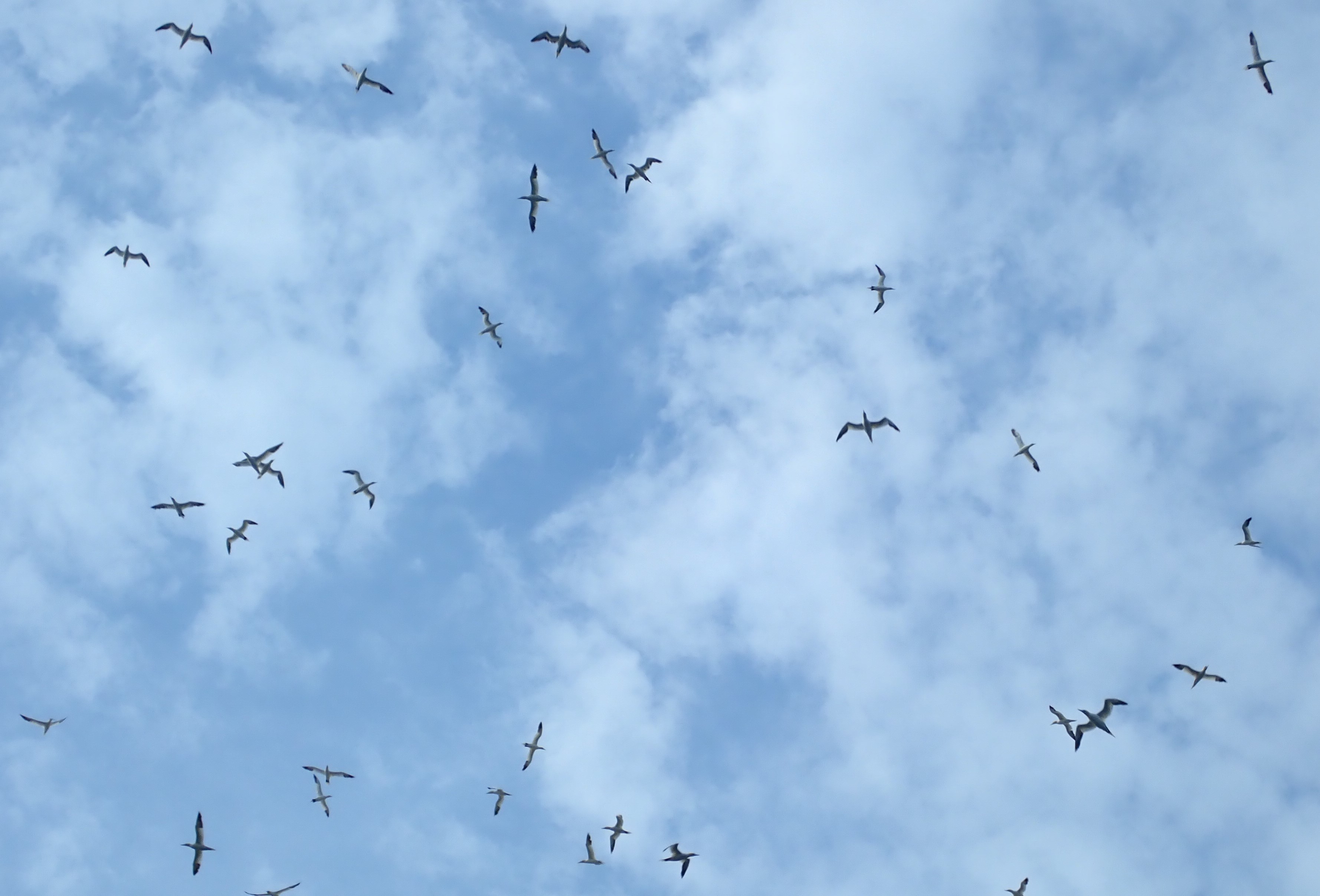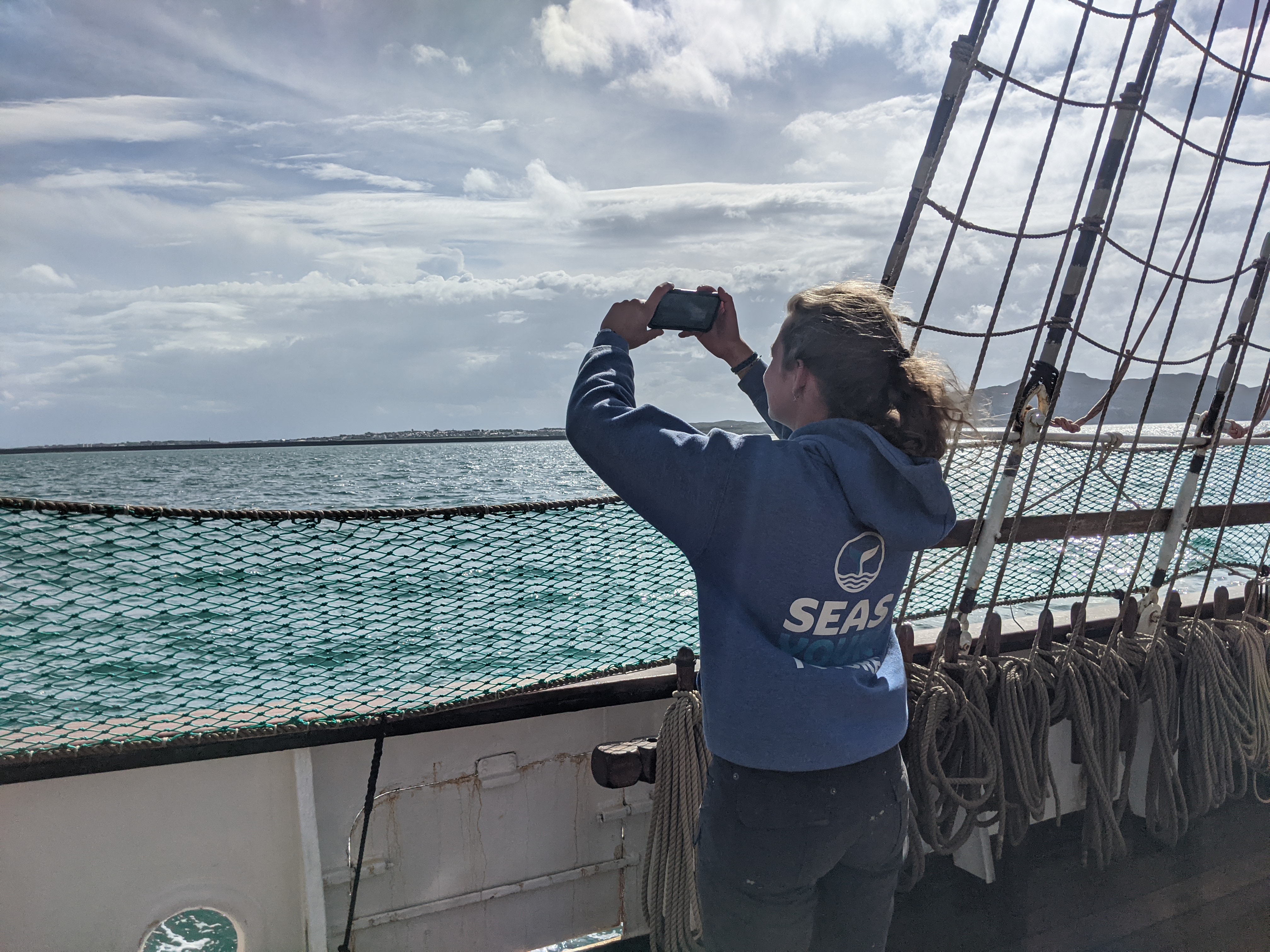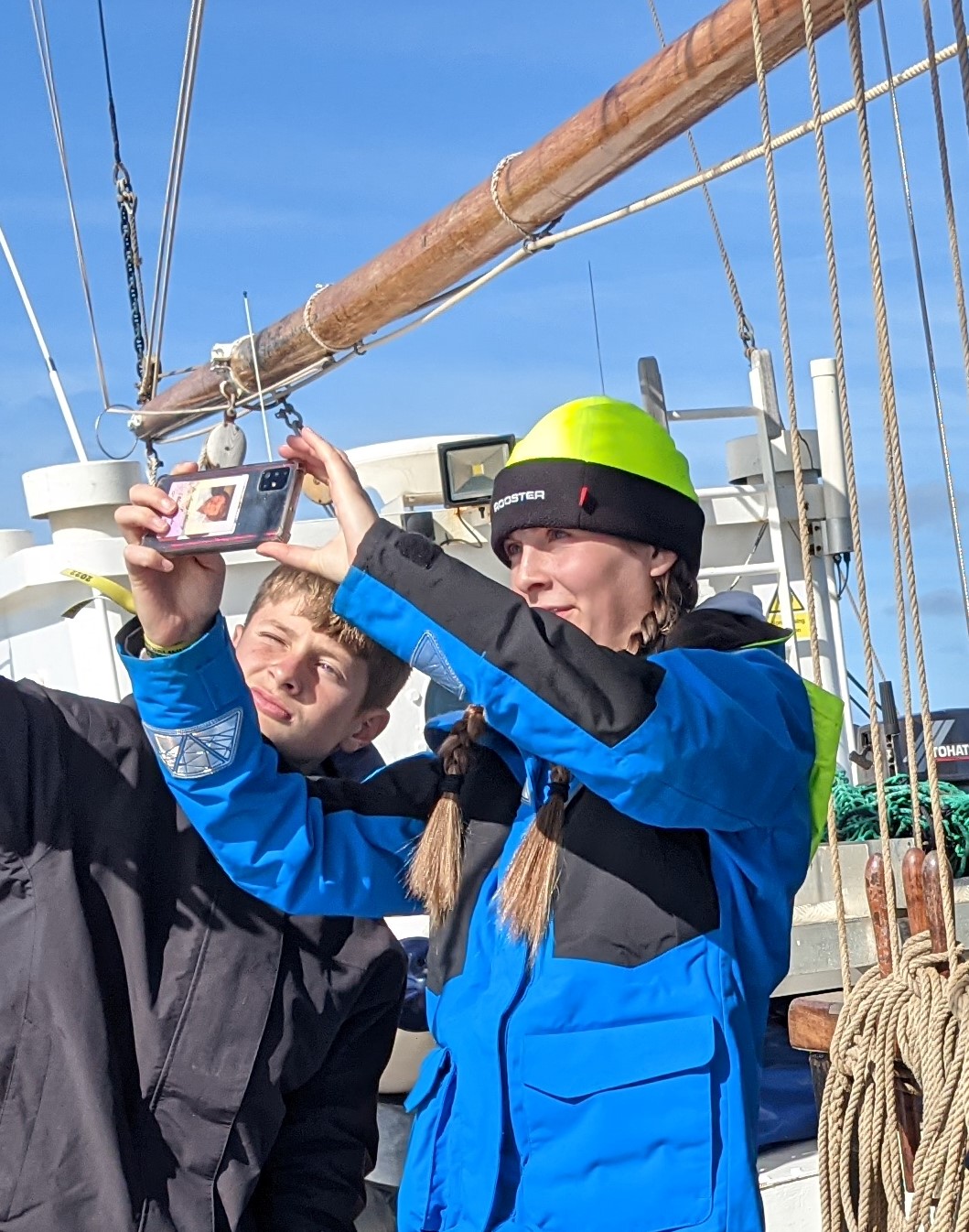 The Cloud app also features notifications of upcoming satellite flyovers to facilitate the synchronisation of one's observations with those. It can become mildly addictive to wait for the feedback email from NASA that provides its analysis of the satellite-match (Terra, Aqua and/or GEO) and links to the satellite images in the visible and infrared spectra, which when viewed together, can be interpreted with respect to the exposed land surface, cloud types, altitude and cover (Interpret GEO image).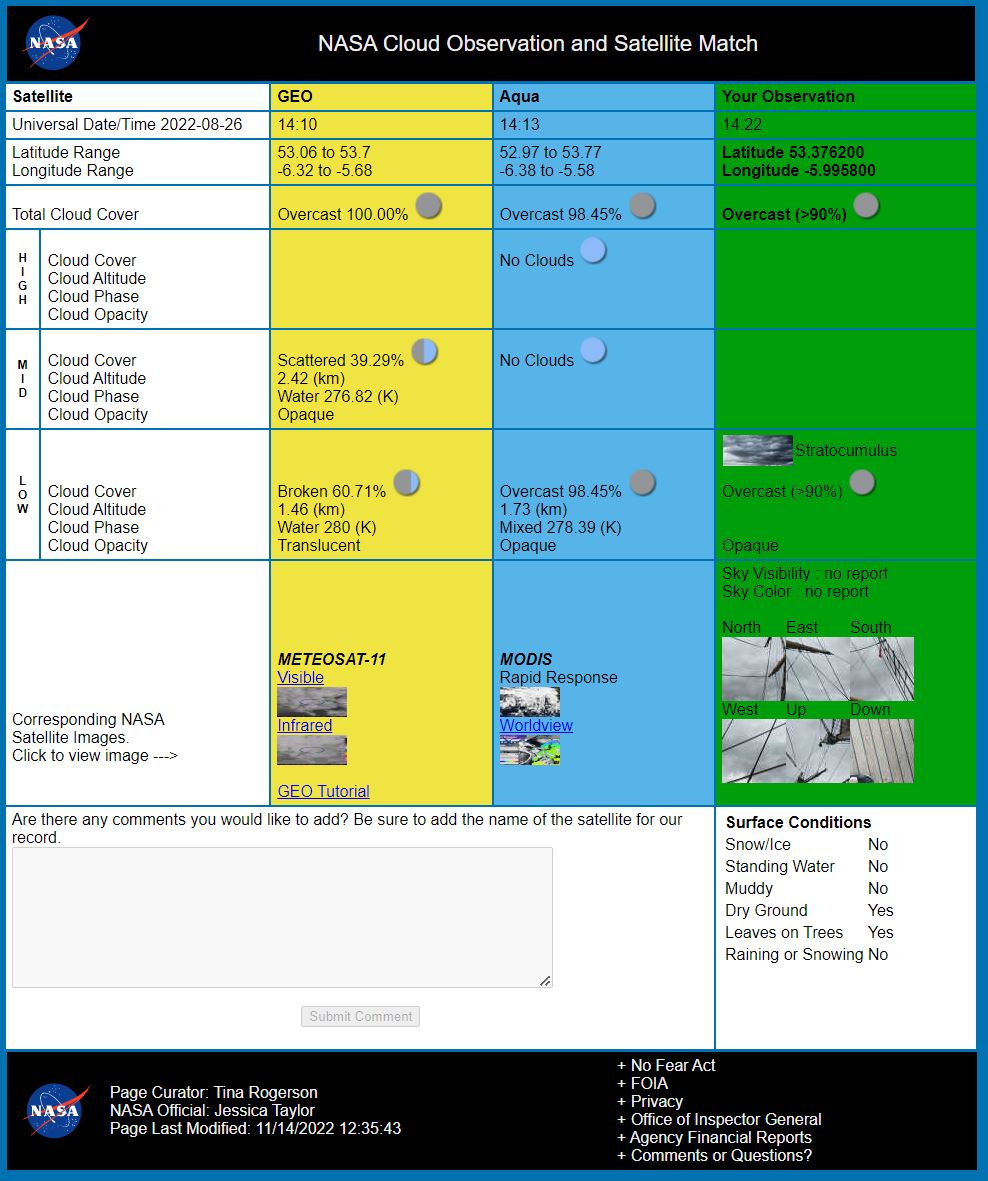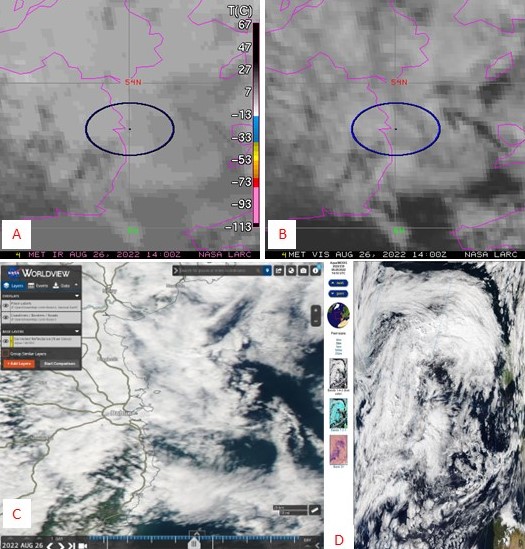 Citizen Science projects, such as GLOBE Observer: Clouds, are powerful tools for education and research alike and in the case of our sail trainees, reach beyond the around 100 observations we undertook this summer on board the Pelican. Some of the young people and mentors are carrying on with using the app to submit data and tell their family, friends and teachers about it, too. Once started, who can resist being more aware of the sky and understanding how to read it?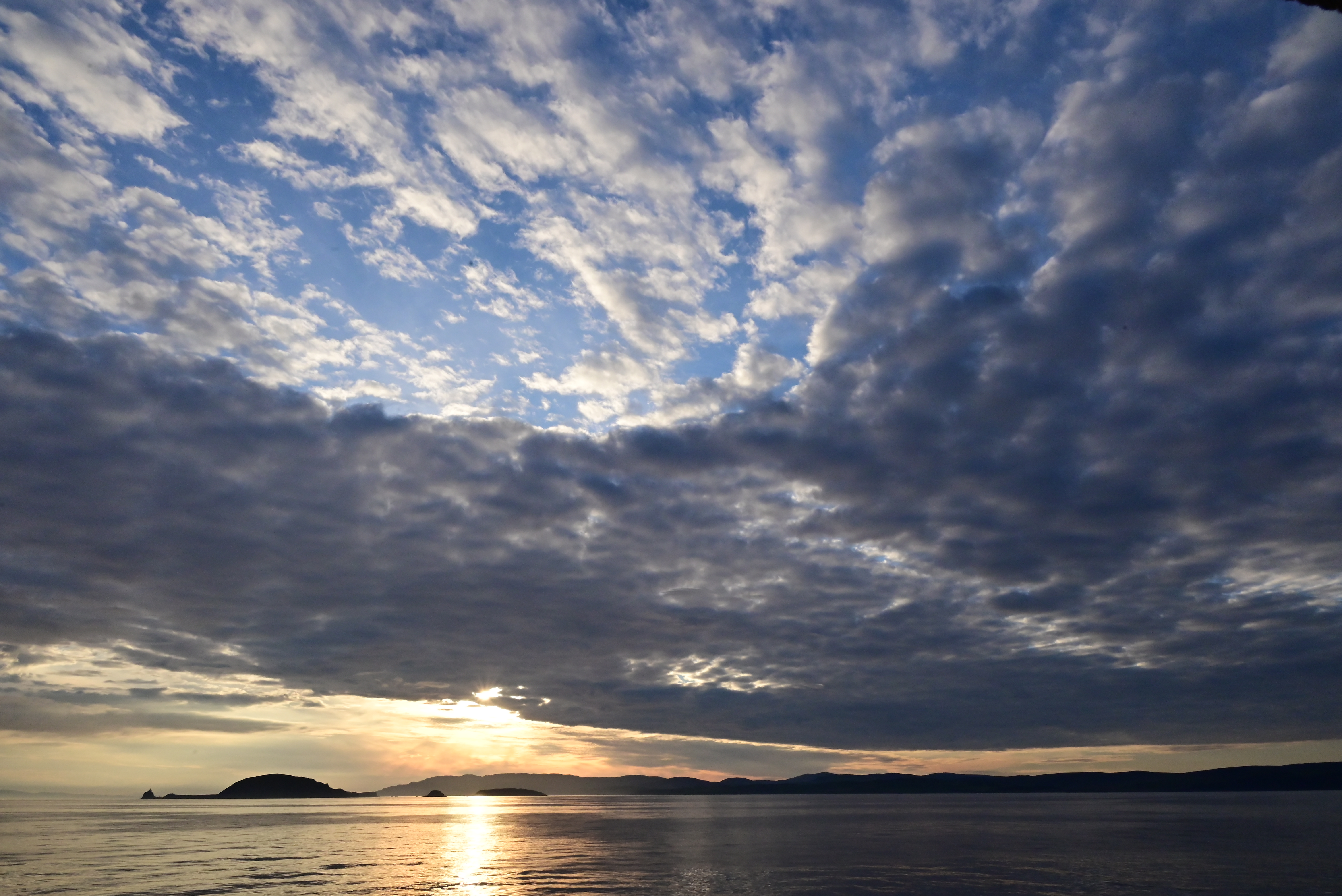 About the author

Dr Charlotte Braungardt is a freelance environmental scientist.
After over 20 years of experience in research and higher education at university, she founded Challenging Habitat to focus on environmental science communication, education and research. 
She has worked with the charity Seas Your Future for around 18 months, leading their ocean science and sustainability agenda.